Are you ready to take your career as a boudoir & portrait photographer to the next level?
This powerful book is packed with boudoir & portrait photography tips about how to confidently price your work for profit. It is a very useful tool for any boudoir photographer who wants to make their passion into a successful career. If you are a boudoir photographer and you have been unsure what you should be charging for your photo shoots and images – it is a must-read.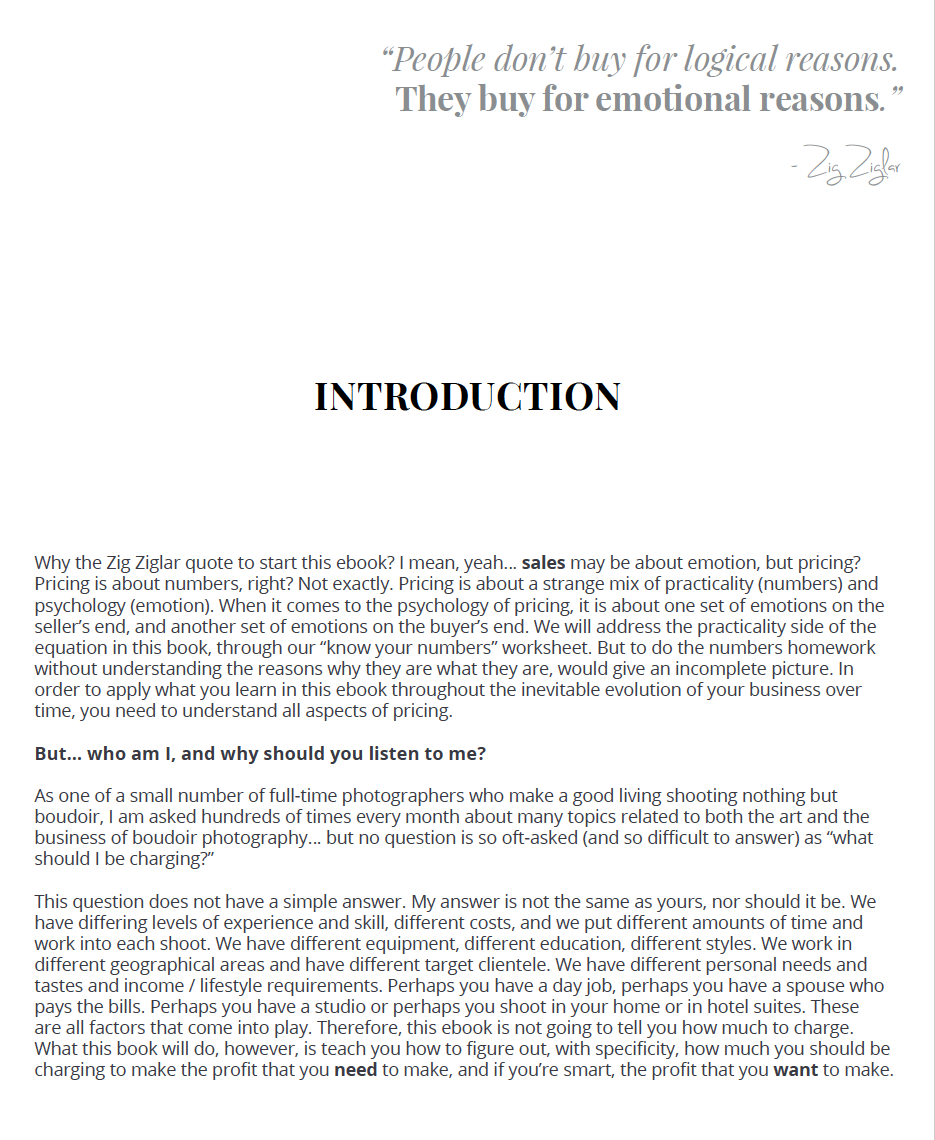 The Art of Sensual Beauty
The art of photography is beautiful, romantic and sensual. Whether you are taking photos of an individual or a couple, you're creating an environment where they feel comfortable stripping off their clothes and their inhibitions and showing off their sensual side.
However, one of the main aspects that you have probably struggled with if you are a professional photographer is figuring out what to charge for your work.
While many photographers have a lot of ideas for the creative side of their business, they struggle with the financial side of things – especially pricing. "What should I be charging for my photography services?" you might be asking.
It can be incredibly difficult to decide what to charge for your creative work. How much your service is worth is so subjective, plus there will always be clients who try to haggle you down to a lower price or ask you to do free work for "exposure".
If you have ever been unsure about what to charge, had clients try to negotiate prices with you, or had someone ask you to work for free, you'll find this book very helpful. You'll learn about how to create a pricing structure that works for you.
It offers a lot of straightforward and useful information about pricing your services in the photography industry. The book is direct and conversational – even entertaining in parts.
It is written by Natalie Kita, who is a successful internationally published boudoir photographer, author, and speaker. She has made a career out of taking beautiful, sexy images that make any women look and feel like a supermodel. She has learned a lot over the years and she shares her expertise in an easy to understand and straightforward way.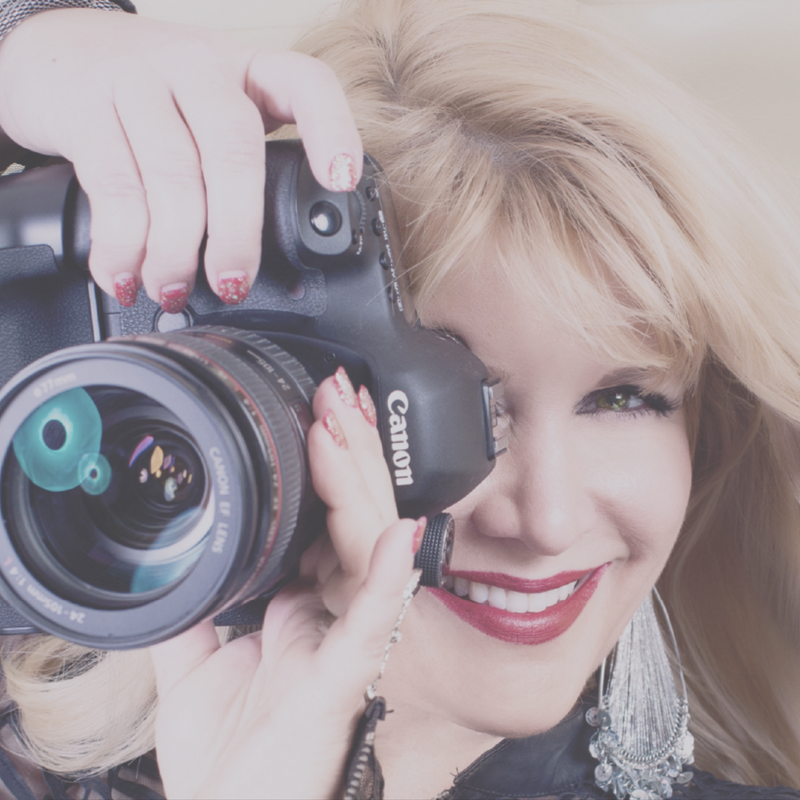 Why You Should Download These Valuable Boudoir & Portrait Photography Tips
Natalie's book is an honest and realistic breakdown of the modern photography market. It will explain how you should price yourself so that you can hit the sweet spot between booking clients and earning enough to make a living.
The book highlights a lot of the common mistakes that new photographers make so that you can avoid them yourself. Plus, the book also contains a worksheet that will help you understand what you need to make from your photography business to give you the life you want.
The book doesn't offer the same cookie cutter approach for everyone. Rather, it helps you to figure out your own pricing model so that you can determine the right business approach for you. Also, the tips are specifically tailored to the boudoir & portrait photography industry – which is different than other photography niches such as landscape, event or stock photography.
What Does This Book Cover?
The Naked Truth covers a lot of topics related to pricing your work in the boudoir & portrait industry. Some of the things that you will learn in this informative 92-page e-book include:
~ A workbook to help you figure out your costs of doing business.
~ A strategy for developing a pricing menu that will allow you to achieve your business goals.
~ Tips on the psychology of pricing and how your clients make buying decisions.
~ Powerful self-help information that will enable you to overcome your limiting beliefs and money blocks so that you can present yourself with more confidence.
~ Plenty of insightful dos and don'ts and best practices when it comes to pricing your services as a photographer.
~ An explanation of old habits and ideas that you should UN-learn because they are holding you back.  
~ How to re-work your pricing so that you can achieve greater profitability.
The book is relevant for new photographers, as well as for photographers who have been working in the boudoir & portrait niche for a while but want to grow their business and charge more.
Even if you are a seasoned pro, you might realize that you are undercharging for your photography and you may be able to use the psychological tricks within this book to raise your rates and get higher paying clients.
This is one of the most practical and actionable books of boudoir & portrait photography tips on the market and after reading it you will have a much better idea of how to charge for your services and turn your passion into a successful business.
 Boudoir & portrait photography services for a profitable career
Download this ebook today!