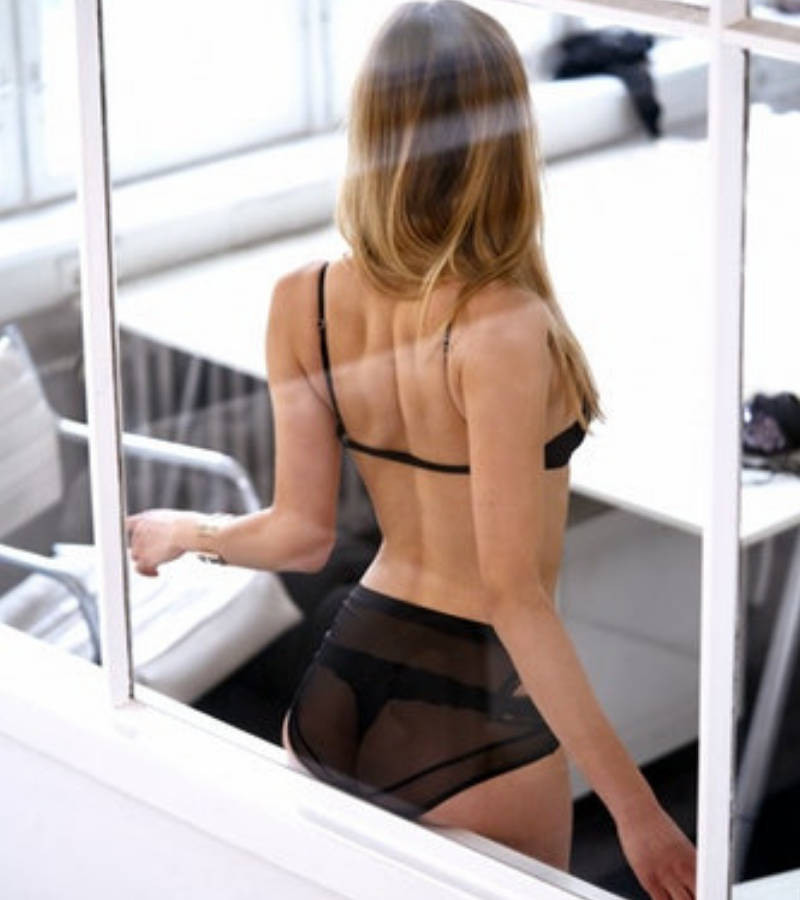 We get it. You're an artist. It's painful to even think about something as mundane as a boudoir photography contract.
The truth is, though, that without a contract, you are putting your career and your art on the line.
You are vulnerable to all kinds of unforeseen situations. What if you encounter a client who wants to control you and micromanage your creativity? Or a client who sells your photos for profit? Or doesn't pay you on time (or maybe even at all)?
We know you don't like to think about these things, but it is reality. That's the reason that many boudoir photographers contract the services of a lawyer to write up contracts to manage their client relationships.
However, as you can imagine, this puts a pretty significant dent in your budget. Not to mention, your bottom line.
So what do you do?
You could hire a lawyer and pass the cost on to your clients with higher prices. But unfortunately, if your prices are too high, your clients may decide to go elsewhere.
You could ask individual clients to share the cost of lawyer fees. But that's a great way to tarnish your essential relationships with customers.
If only you could create legal contracts to protect your work…without the added cost of hiring a lawyer.
Boudoir photography contracts made easy!
Good news! You no longer have to worry about your legal vulnerability as an artist. Nor do you have to pay exorbitant lawyer's fees.
The Modern Boudoir Contract Template gives you everything you need to write up a legal contract that keeps you protected.
This customizable 5-page contract has been created by a talented contract lawyer. It can be personalized to your individual needs.
The contract template covers many common legal pitfalls of the world of boudoir photography. It addresses a range of issues you may be concerned about, including some potential landmines that you might not have even thought of.
Creative control, intellectual property rights, and payment expectations are among the many hot-button issues expertly handled in this detailed contract template.
And the template is so versatile and easy to use. You can save it as an interactive PDF which includes Digital ID signature fields.
Your clients can easily sign it on any device, making the process effortless and hassle-free for them. It's easy to print it out as a hard copy as well.
You will never again have to worry about awkward problems like last-minute cancellations, late payments, or complaints.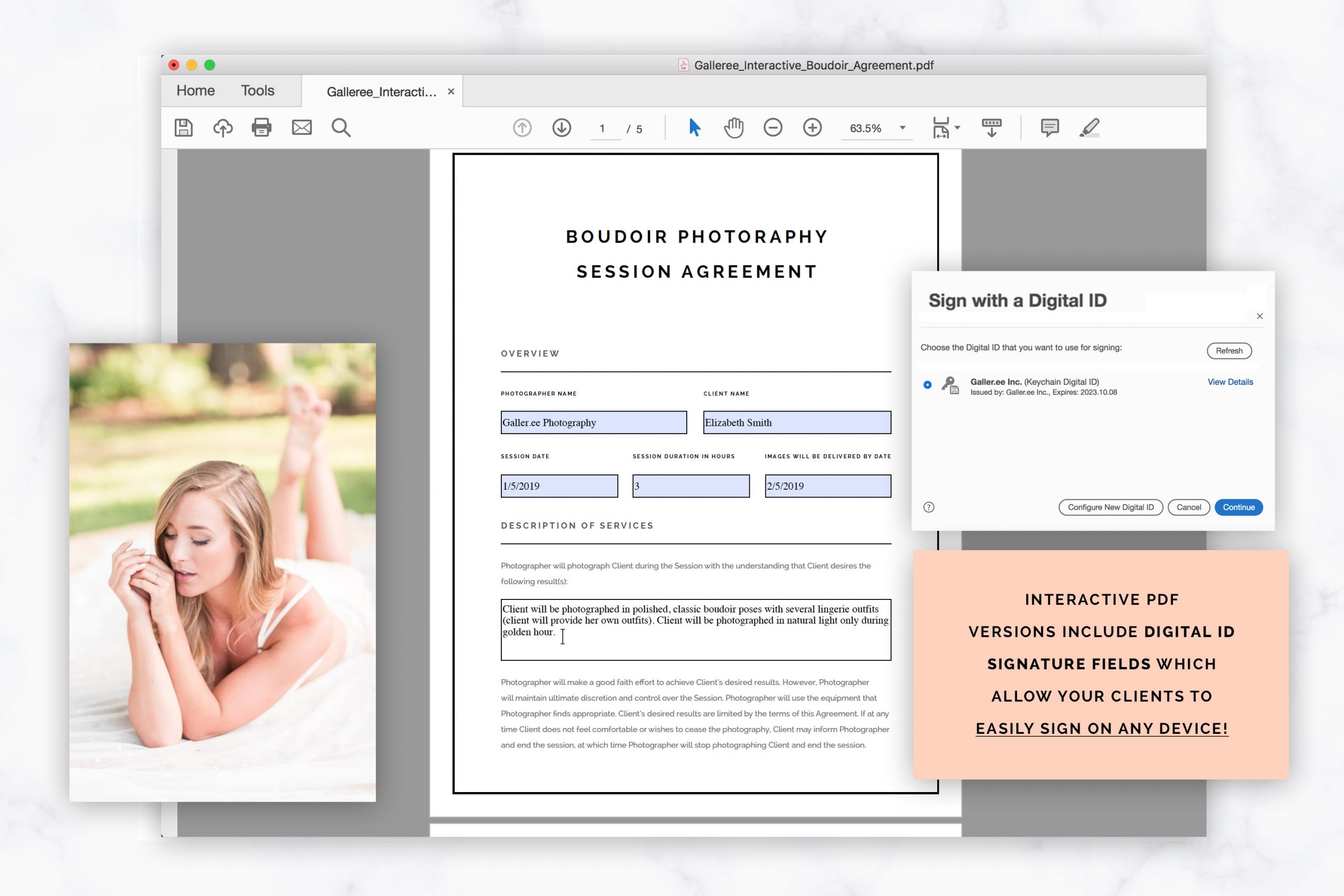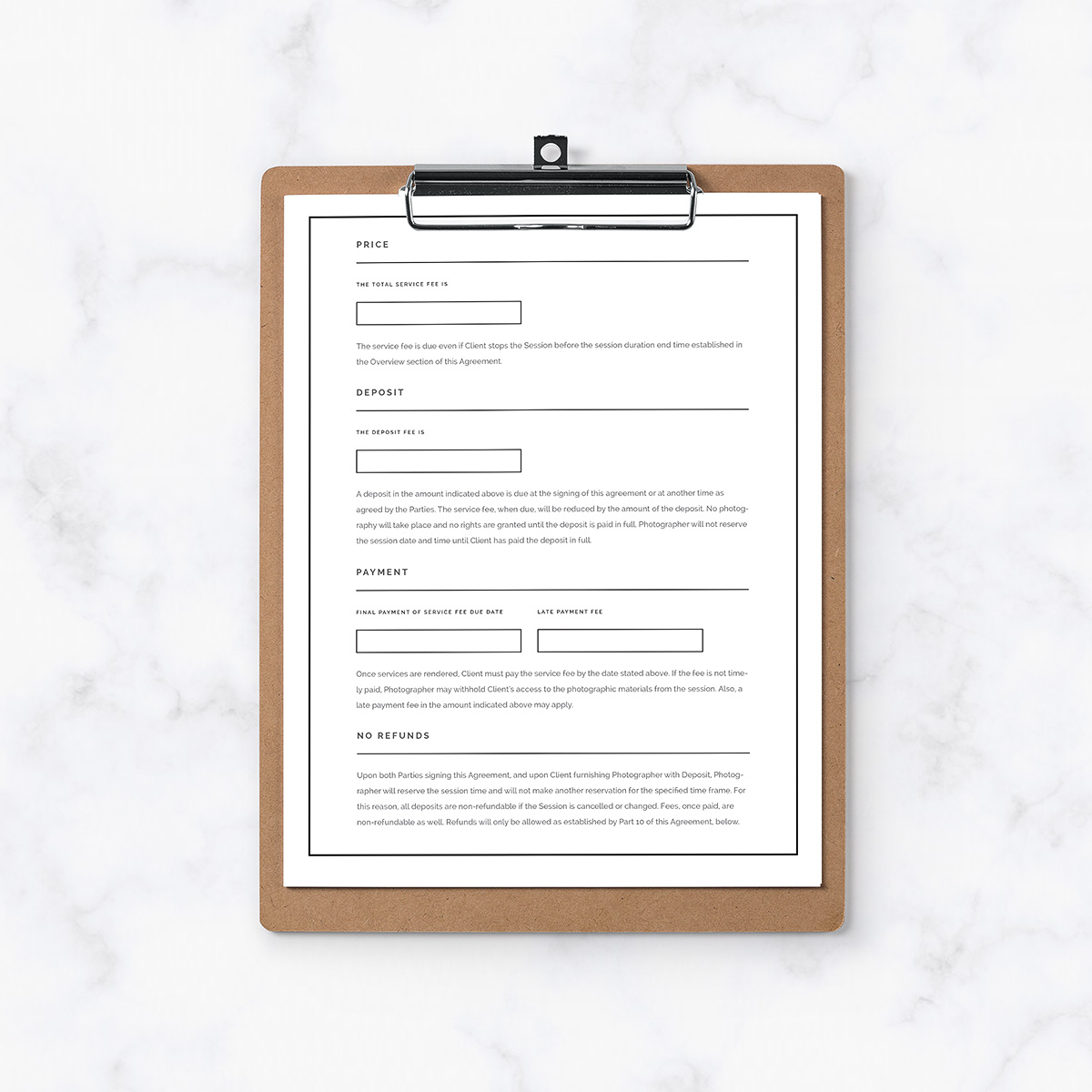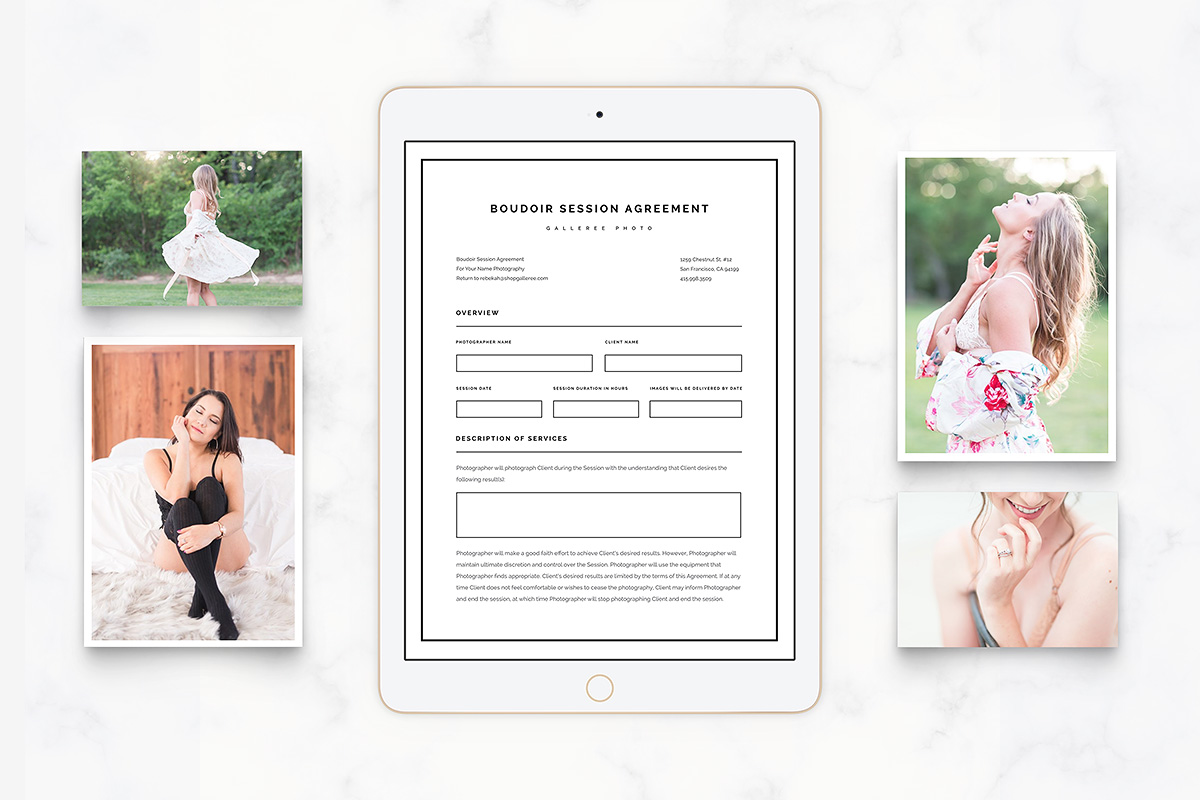 16 clauses outlining the terms and conditions of your services, written by a licensed attorney
Detailed financial clauses outlining pricing, retainers, payment expectations, late fees, etc.
Clauses regarding your stylistic discretion, creative control, photo archiving, and model release
Clauses specific to the sensitive nature of boudoir photography, addressing client comfort zones, rescheduling, assignment of an alternate photographer in case of emergency, breaks during the photo shoot, etc.
Intellectual property rights, restrictions on clients' use of images, photographer copyright protection
Easy-to-customize elements on separate PhotoShop layers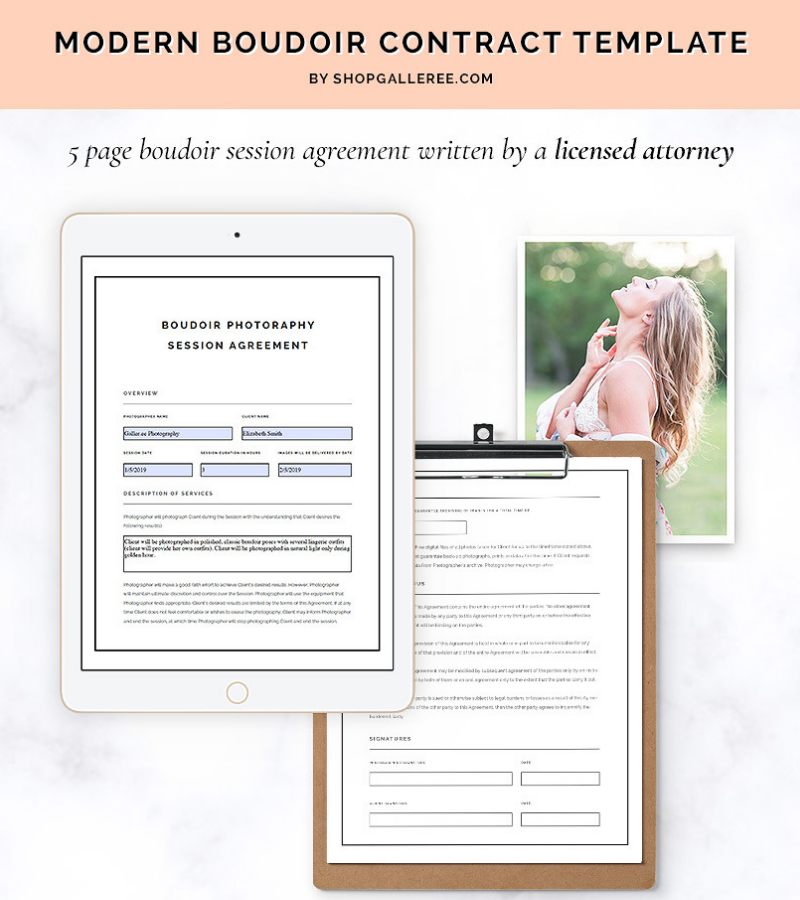 This product is perfect for busy boudoir photographers. It releases you from anxiety about legal issues, leaving you free to pursue what you do best: the creation of artistic images.
Typically, you would pay a lawyer thousands of dollars to draw up a contract this detailed for just one client.
But this customizable and watertight contract template gives you everything you need to draw up not just one contract, but many.
This tool saves so much time and money, that we think our regular selling price of $99 is a pretty great deal.
But for a limited time, you can snag this priceless template for just $24.
Those are savings you can put right back into your photography business, instead of spending it on mundane but necessary legal paperwork.
Not to mention, this is the only such tool available on the market specifically for boudoir photographers and addressing their particular issues.
It would be tough to find even a lawyer who is this knowledgeable about the sensitive problems which can come up while producing such a unique art form.