MAKE A PHOTOGRAPHY WEBSITE THAT WILL IMPRESS YOUR CLIENTS
Have you ever seen a fellow photographer's website and thought, "Wow! That looks amazing. I want a site like that!" But after doing a bit of research, you realize how difficult it is to create photography website on your own.
How do I get hosting? Where should I purchase my own domain name? How do I find a solution that will let you showcase your beautiful photos, allow you to sell prints online, and also attract new clients?
Since 2006, tens of thousands of photographers have trusted ZenFolio to host their photography websites. And during that time they've accumulated a wealth of knowledge that they will pass onto you today for free. It's time to create photography website so you can acquire new leads and show off your beautiful portfolio.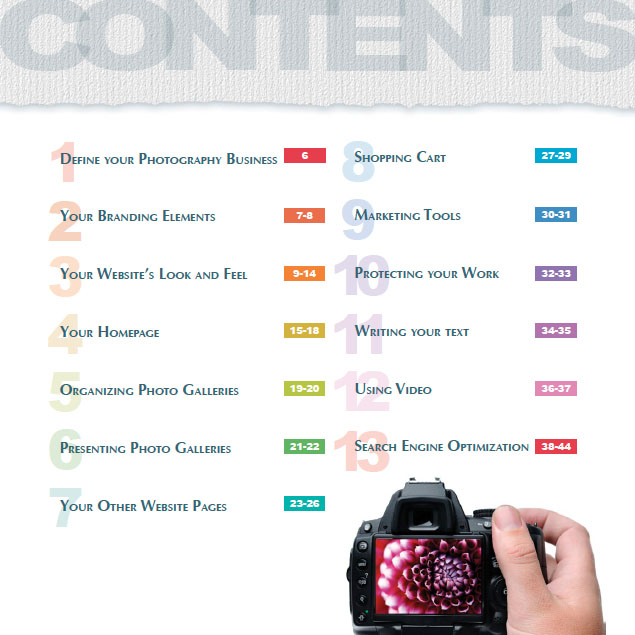 You will learn
How to design your photo website to match your style
The best way to display your portfolio to make it as appealing as possible to visitors
How to protect your work to prevent digital thieves from stealing your images
Tips to gain SEO traffic in order to attract new clients
How to use video appropriately
How to sell your services and images online
Techniques to make your Photography Website visually appealing and fitting to your brand image