Here It Comes. That Dreaded Moment!
You are chatting about your photography with an acquaintance. You excitedly tell her all about your last big project.
And then, out of nowhere, it happens. "Can I have your card?" she asks. And your excitement dims like your vision after a camera flashes.
We all have been guilty of saying I haven't printed them as yet, or here's a quick fix card. Maybe you scrounge around in your pocket to find your very last business card. You hand it to your friend with a muttered explanation about how you're planning to design new ones, but "this should do for now."  And you leave feeling that you've missed a God-given opportunity.
Because for a photographer, a business card is about more than simply dispersing your professional contact information. Photography business cards reveal who you are as an artist. They are an opportunity for artistry that shows potential clients what you are truly capable of.
You already know this of course. 

So what's holding you back?
Is it a lack of time? Lack of energy? Or is it just that designing business cards isn't really your favorite thing to do?
After all, it's a safe bet that designing business cards wasn't at the top of the list of things you expected to be doing while pursuing your photographic muse. As essential as they, the task of designing your photography business cards can quickly feel like a chore. And often, the result ends up being a poor reflection of your awesome ability. And who needs that?
But not to worry. At last there's a solution to the business card problem.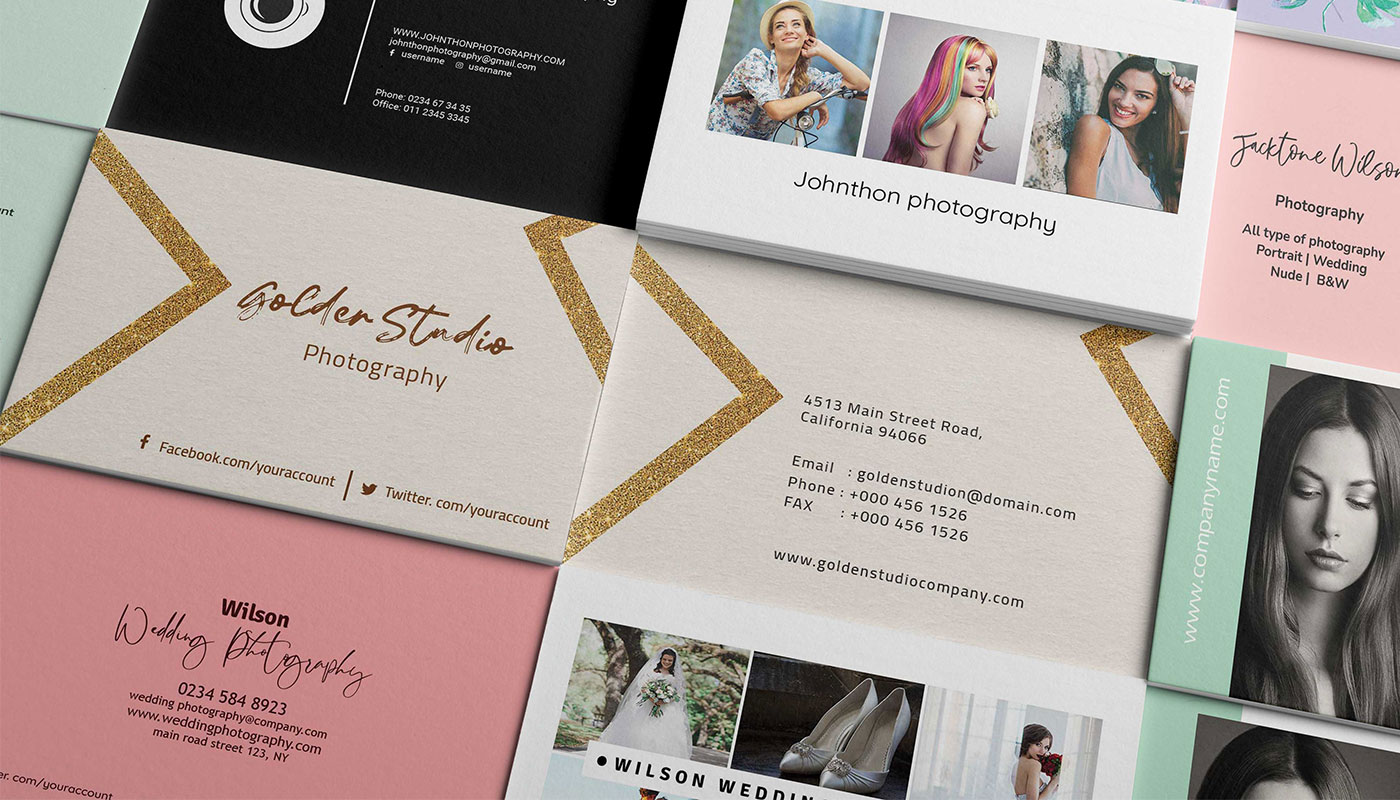 The Perfect Collection of Photography Business Cards
At last, you can say goodbye to your business card woes with this package.
You'll get:
100 customizable business cards in 3 different sizes

Files in AI and EPS formats

The ability to include your captures, if desired

Editable for a variety of businesses

Images not included, backgrounds are included

80+ fonts
A Peak Into What This Bundle Has To Offer!
Let's rewind to that moment.
Won't it be amazing to proudly hand your friend a beautifully designed, visually pleasing business card from your wallet? Not only is it getting your name out there. It's also getting out proof of your true competence as a professional photographer.
Whether elaborately detailed or boldly minimalistic, your photography business card can say more about you than you ever could by word of mouth. And because every photographer is different, you have the freedom to customize the look of your business cards as much as you want.
Ultimately, you get the best of both worlds: eliminating the mundane chore of making business cards, while still retaining creative control to make the cards truly your own.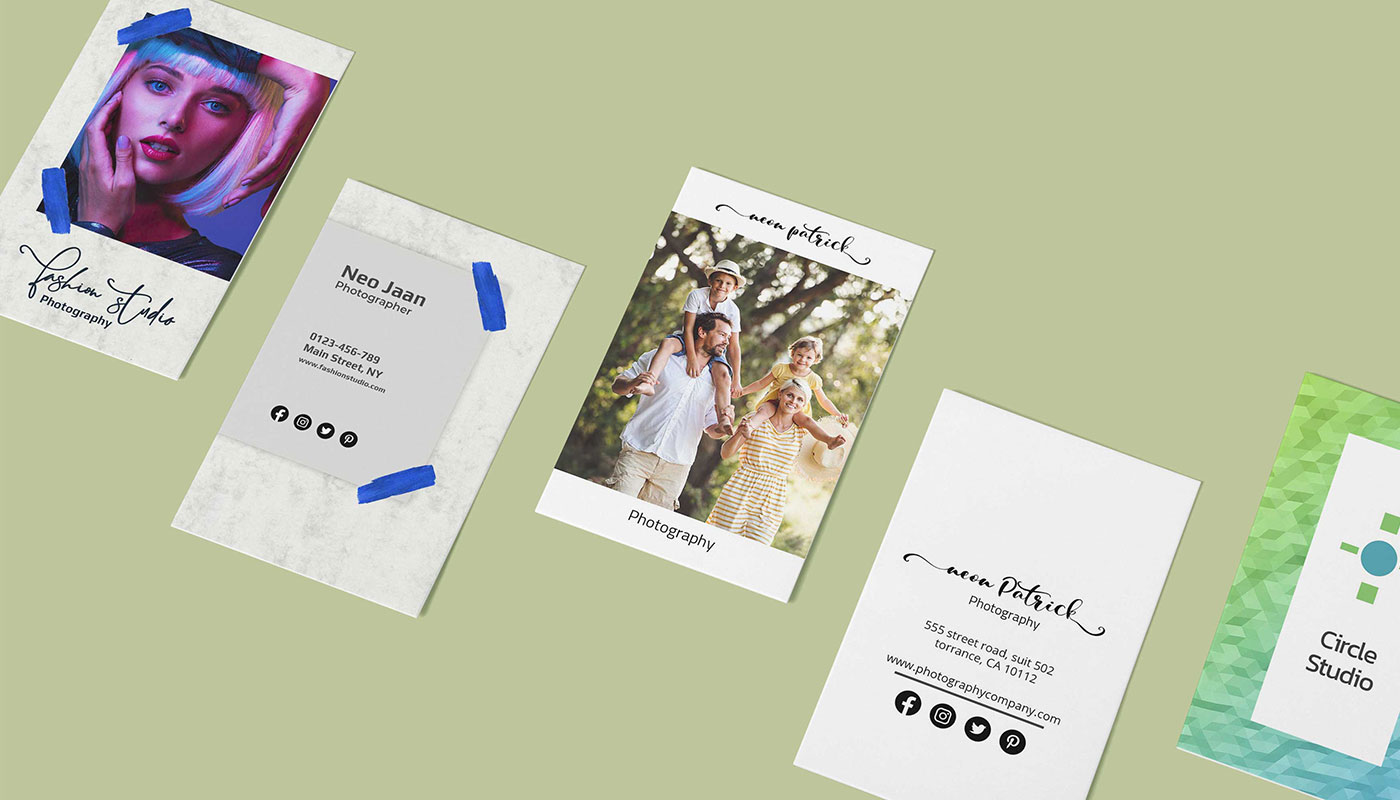 All kinds of options are available. You can play with different color combinations, different images, and different effects with light and shadow. With so much creative freedom, you can be sure that your photography business cards will convey your brand simply but effectively.
Once you begin giving out these cards, don't be surprised if new clients suddenly begin contacting you out of the blue. Word travels fast…especially when your advertising gets out in the form of stunningly artistic business cards. It's the most effortless and efficient marketing you could possibly imagine. And the results will delight you.
So don't give anyone that plain, ratty old business card ever again.
Get This Crazy Collection Of Photography Business Cards Now!