See the creative process in action.
3+ hours about envisioning, shooting, and editing fine art photography
Don't think you're creative?
Shooting creatively means shooting in the dark. Without structure, every step feels like one misstep away from total chaos. Are there techniques that you've overlooked? How much creativity do you really need? How about hard work? Does hard work even matter?
Midnight in Paris is a 3+ hour video workshop on learning the creative process behind fine art photography so that you don't feel insecure. Taught by Trey Ratcliff and Miss Aniela, it brings together ideas on shooting creatively with real world, hardworking technique.
You'll go behind the scenes on two photoshoots, each hosted in the majestic Chateau de Champlatreux, a beautiful mansion in the French countryside, where Trey and Miss Aniela both envision, prepare, shoot, and edit their work in front of the camera.
Watch the Midnight in Paris Trailer
 What's included? Why should I buy this?
You're going to get a 3+ hour video workshop explaining how Trey Ratcliff and Miss Aniela create their fine art photography. Alongside getting source image files to show you their raw data, you'll also get an inside look into how their photographs are made.
Also included in the workshop are two bonus videos. The first one is a 20-minute video of Trey discussing composition. The second one is a 40-minute video of Miss Aniela editing one of the more complicated photos seen in the workshop.
You'll see how they shoot step by step and then see how they edit their photos detail by detail. You'll even get two bonus videos that explain composition and editing in more depth. In all, you'll have a 3+ hour workshop about creating fine art photography—even if you feel uncreative.
.
This video is anything but boring. Don't think you have the imagination for fine art photography? First learn its process.
Combine dramatic fine art photography with HDR landscapes into an intense hands-on photoshoot experience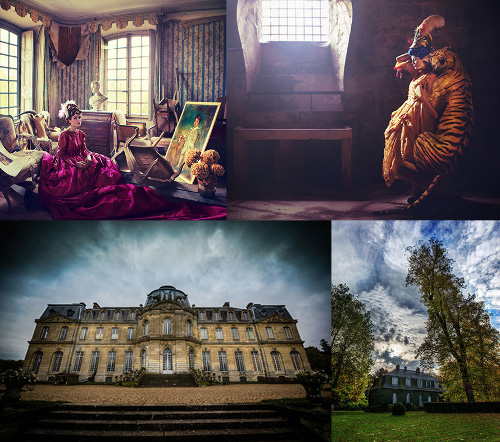 Learn the entire process. Even post-processing in Lightroom, Photoshop, Photomatix
An hour of 2 videos where Trey discusses photo composition and Miss Aniela edits an amazing dungeon photo
What exactly is inside Midnight in Paris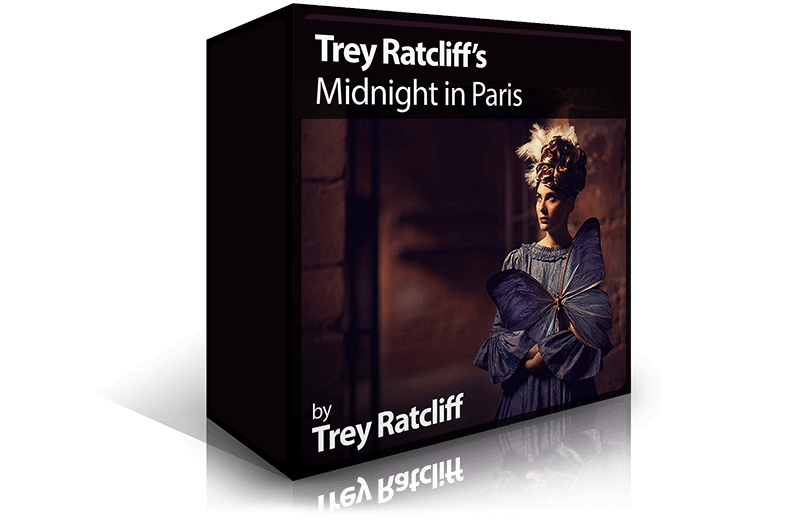 You will get the following:
Downloadable 3+ hour tutorial showing Miss Aniela and Trey during two photo shoots and step-by-step edits of the images that they captured
Source image files for all of the photos that Trey edits in the tutorial
20-minute bonus video of Trey discussing the composition of the photos in the tutorial
40-minute bonus video of Miss Aniela editing her amazing dungeon photo, Lair Love
Access to the Private Clubhouse forums
Want to learn the process of Fine art?
Learn from two of the top photographers in the industry with Midnight in Paris.