Sky Is The Limit! Or Maybe Not!
Savvy outdoor photographers know how essential the sky is to achieving the right look in your photos.
Sometimes you want a mood of dark and gloom. Other times, you want something vivid and dramatic. And then there are those times when only the searing power of lightning will do.
Finding or creating the right look for the sky is an art. It's not easy to accomplish. And you need all the help you can get.
Nature doesn't always provide the exact look you seek. Sometimes you need to do a little extra work behind the scenes. And with the overlays available on the market these days, you have the technology to do it.
However, finding exactly the right overlays for your art can be a mammoth task on its own.
Not every overlay pack will fit your needs, your devices, or your budget.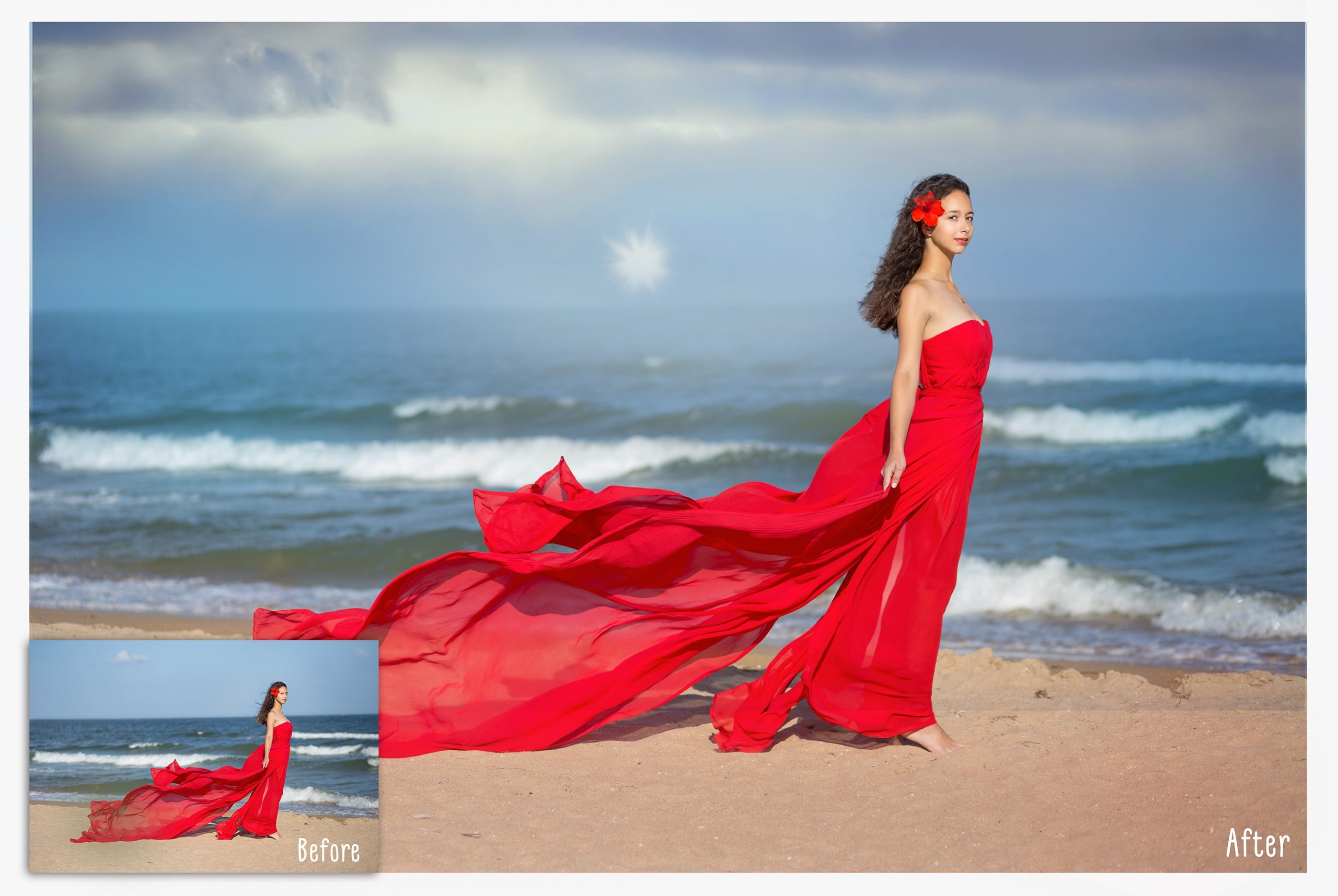 When it comes to creating beautiful looks with the sky, it's all about variety. Every subject calls for a different look. One stormy sky is not like another. Every sunset is unique. And each rainbow has its own special look.
So you can't just use the same sky overlays over and over.
What if you could get every sky overlay you'll ever want in one convenient, user-friendly package?
Well, now you can.
The Ultimate Package of Sky Overlays
This giant Sky Overlays Pack offers a stunning variety of overlays, including:
250 High-resolution sky photo overlays

100 High-resolution night sky photo overlays

50 Beautiful sky overlays

60 High-resolution dramatic sky overlays

60 Dreamy sky overlays

11 Lightning overlays

60 Long exposure sky overlays

45 High-resolution northern lights overlays

60 Pastel sky overlays
30 Rain overlays (transparent background)

60 Romantic sky overlays

22 High-resolution rainbow overlays

10 Rainbow overlays (with transparent background)

20 Rainbow textures

60 Stormy sky overlays

65 Sunset sky overlays

12 Tornado overlays
The Sky Overlays Tutorials To Help You Get Started
Some Sneak Peeks Into What You'll Get!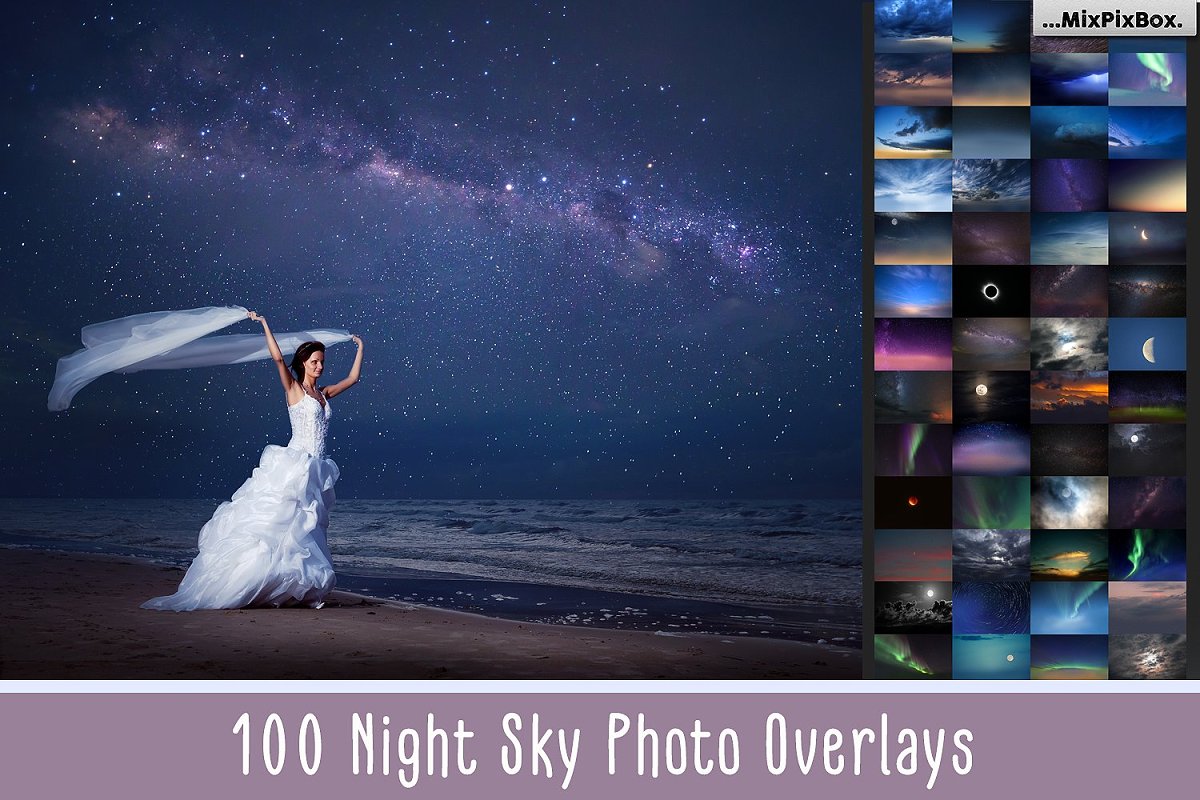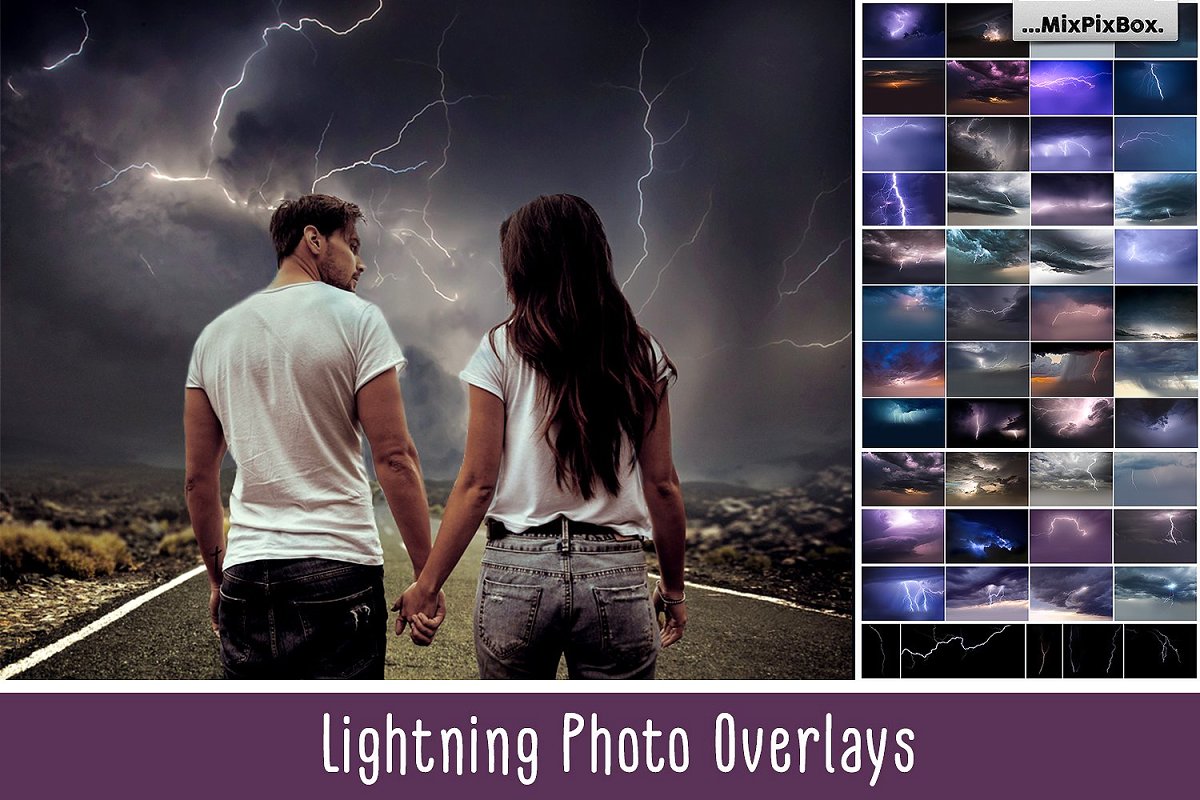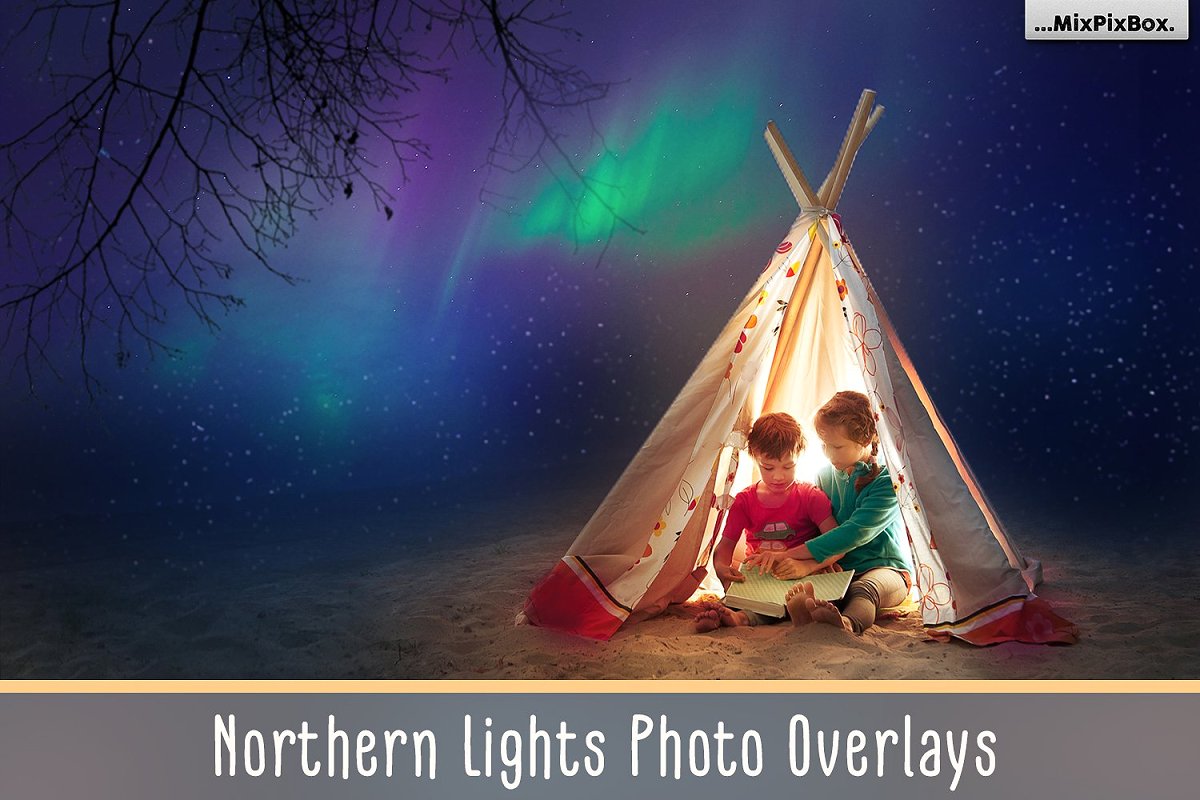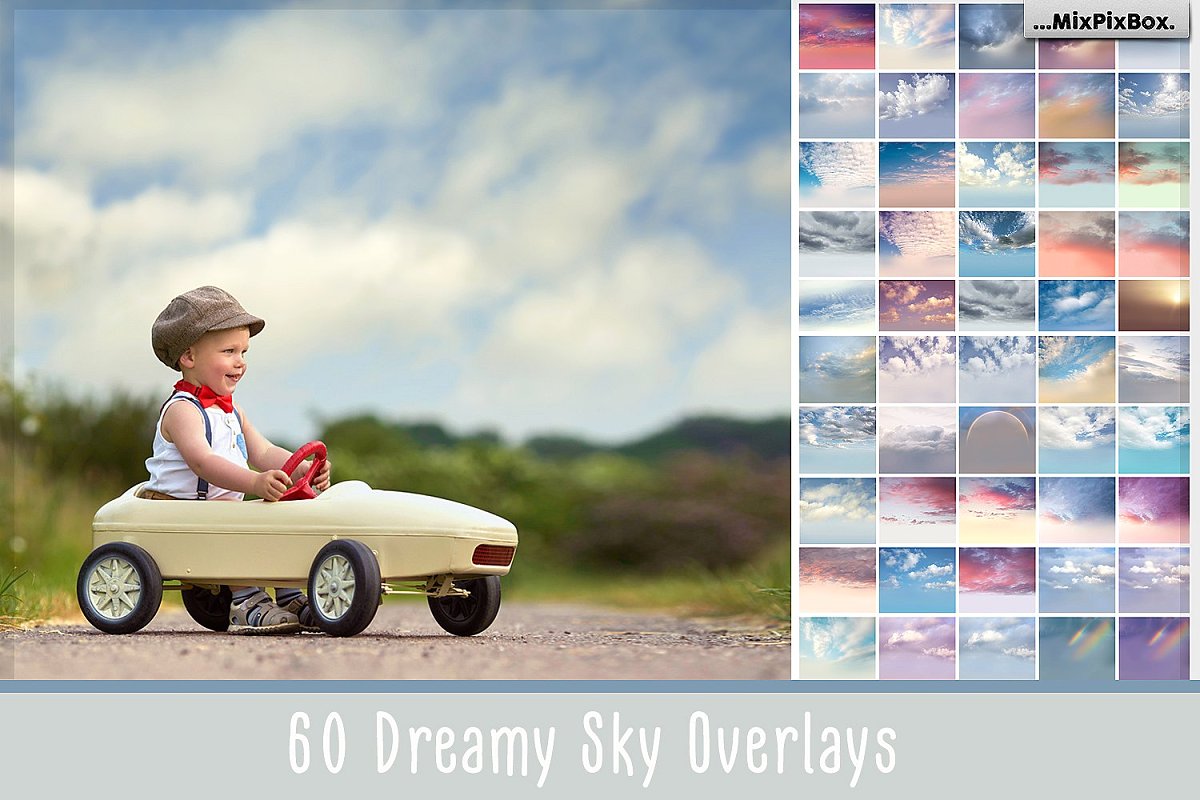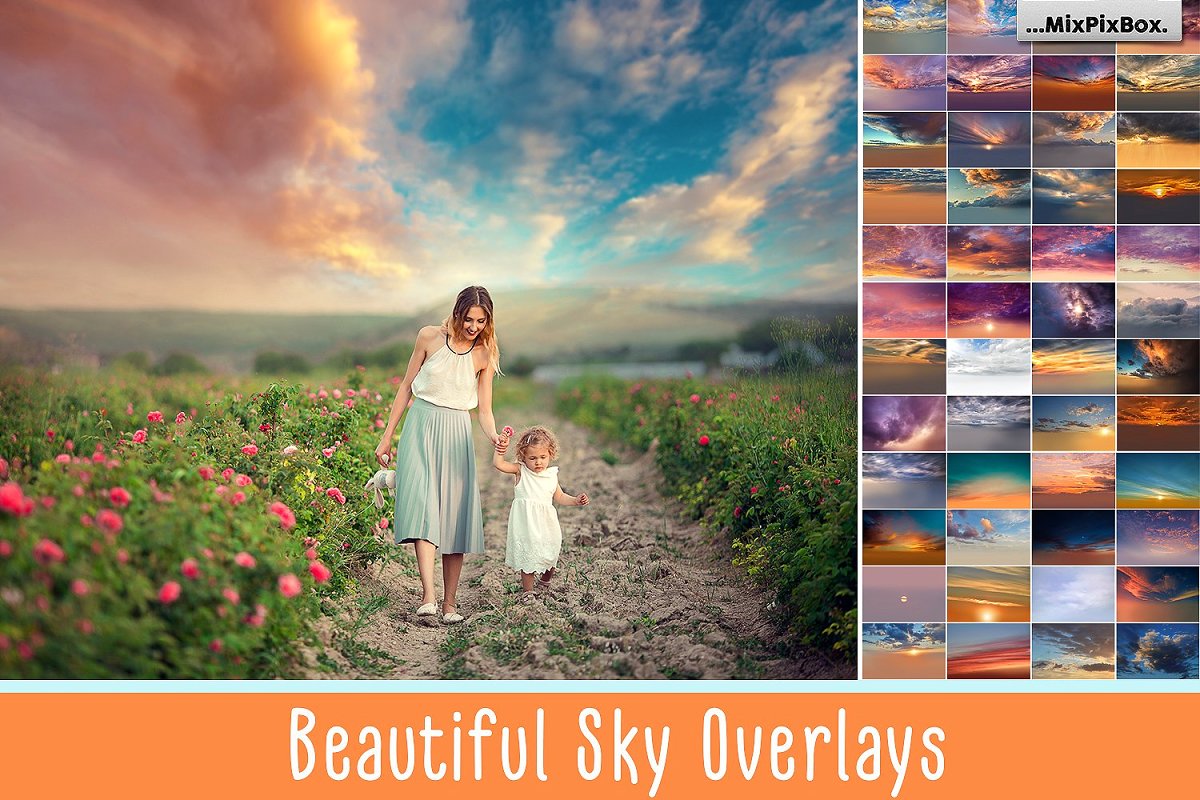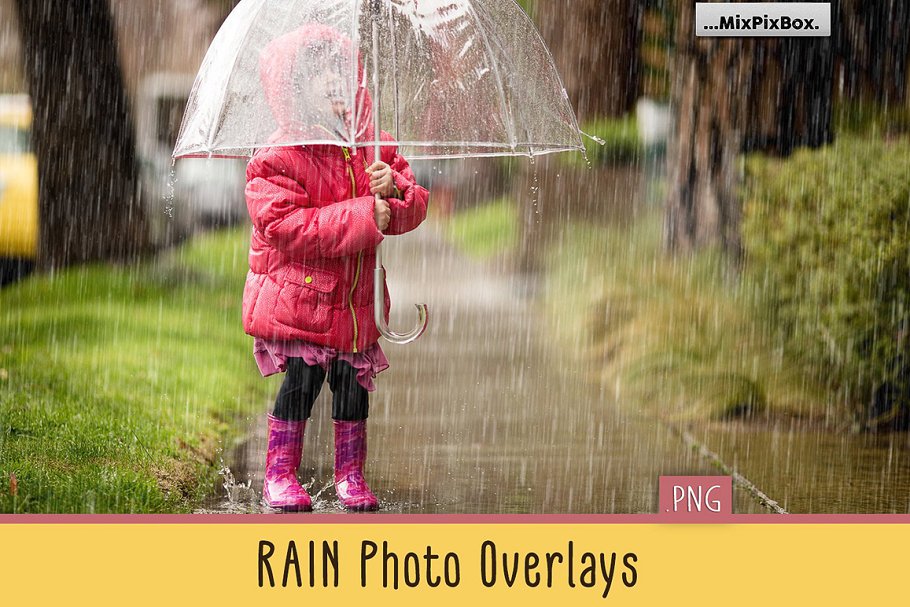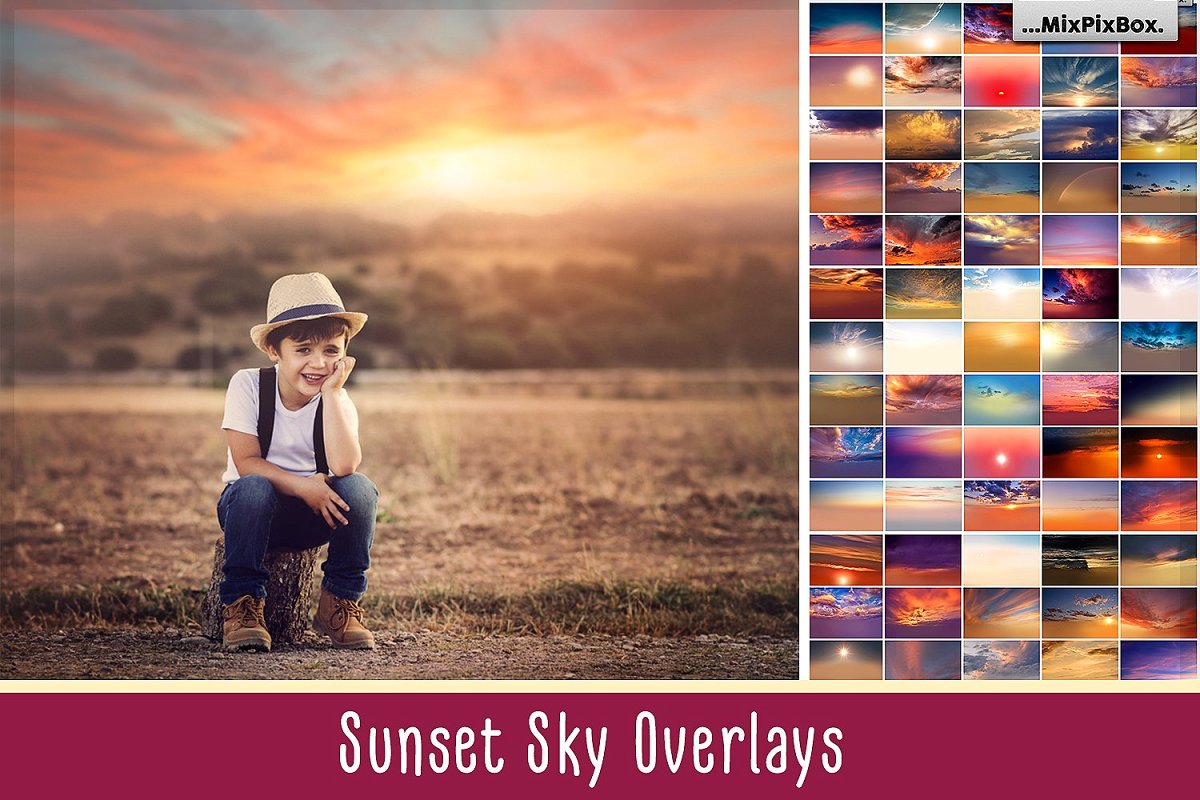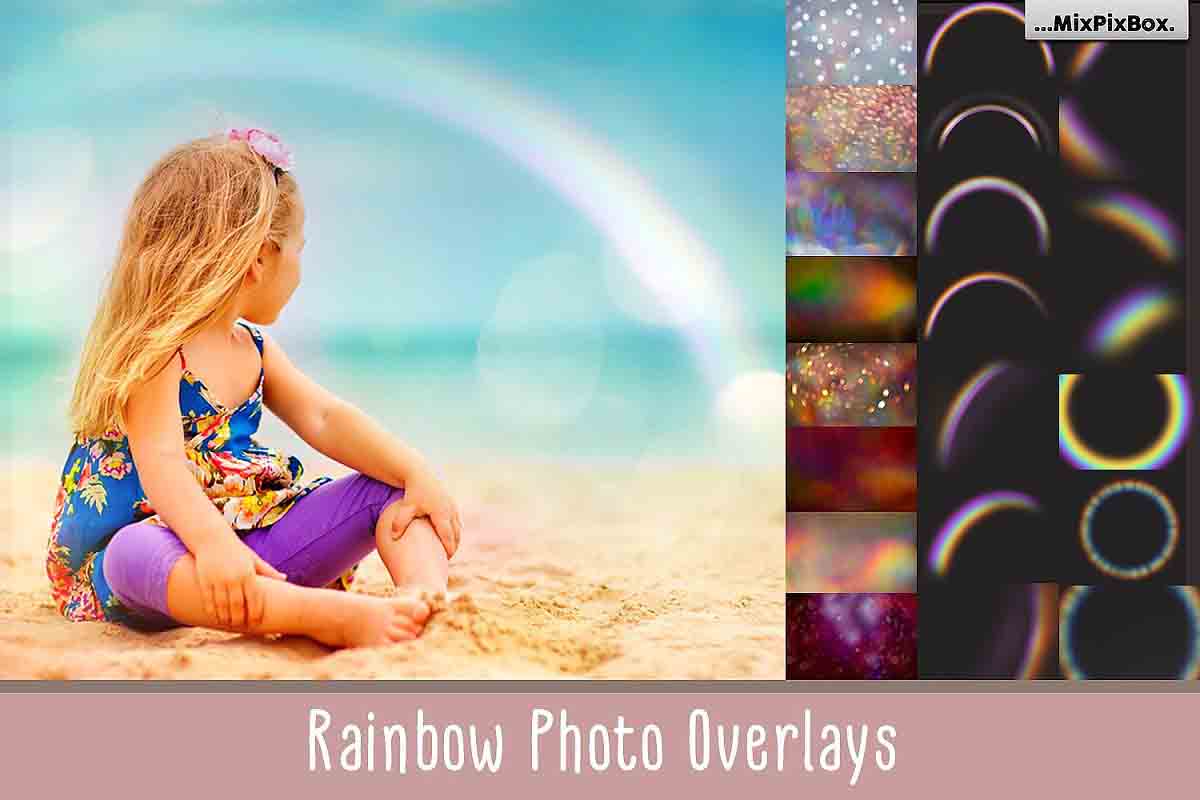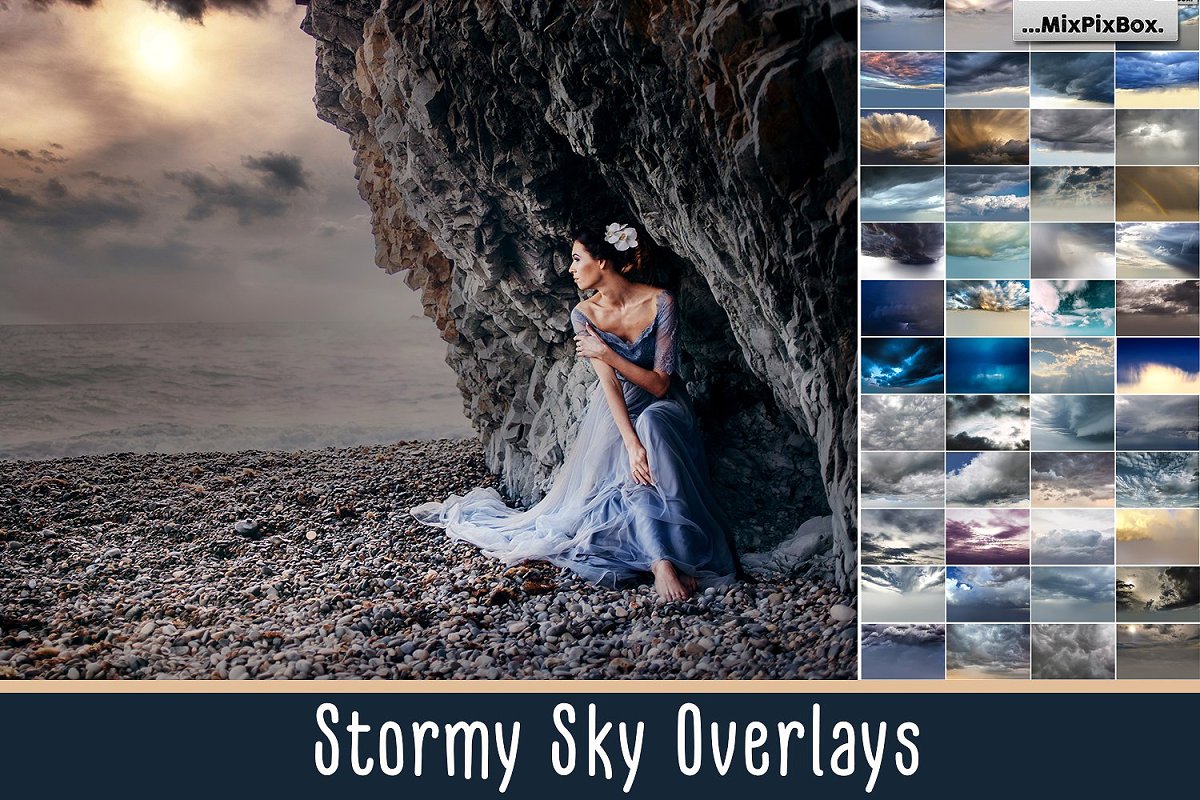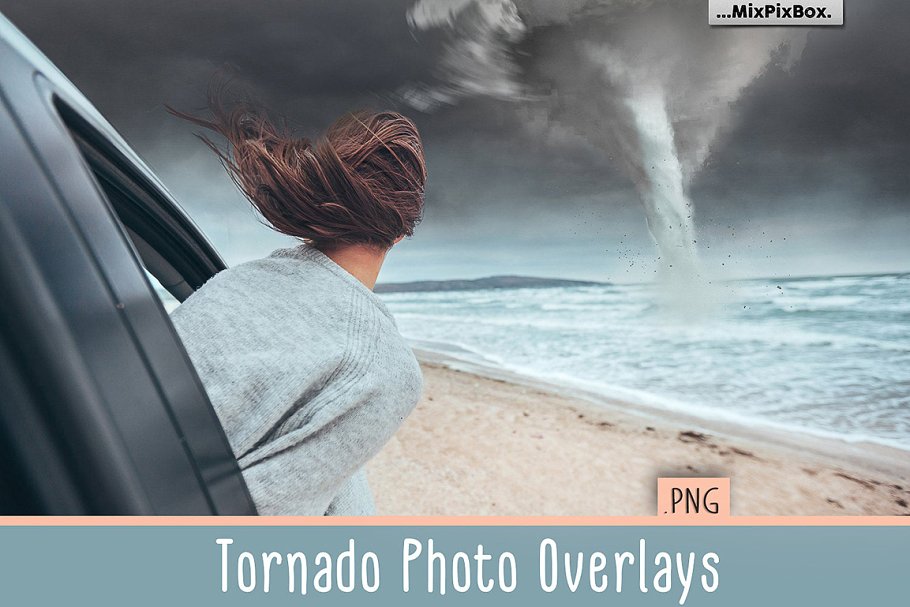 Some Before & After Effects, You Can Create!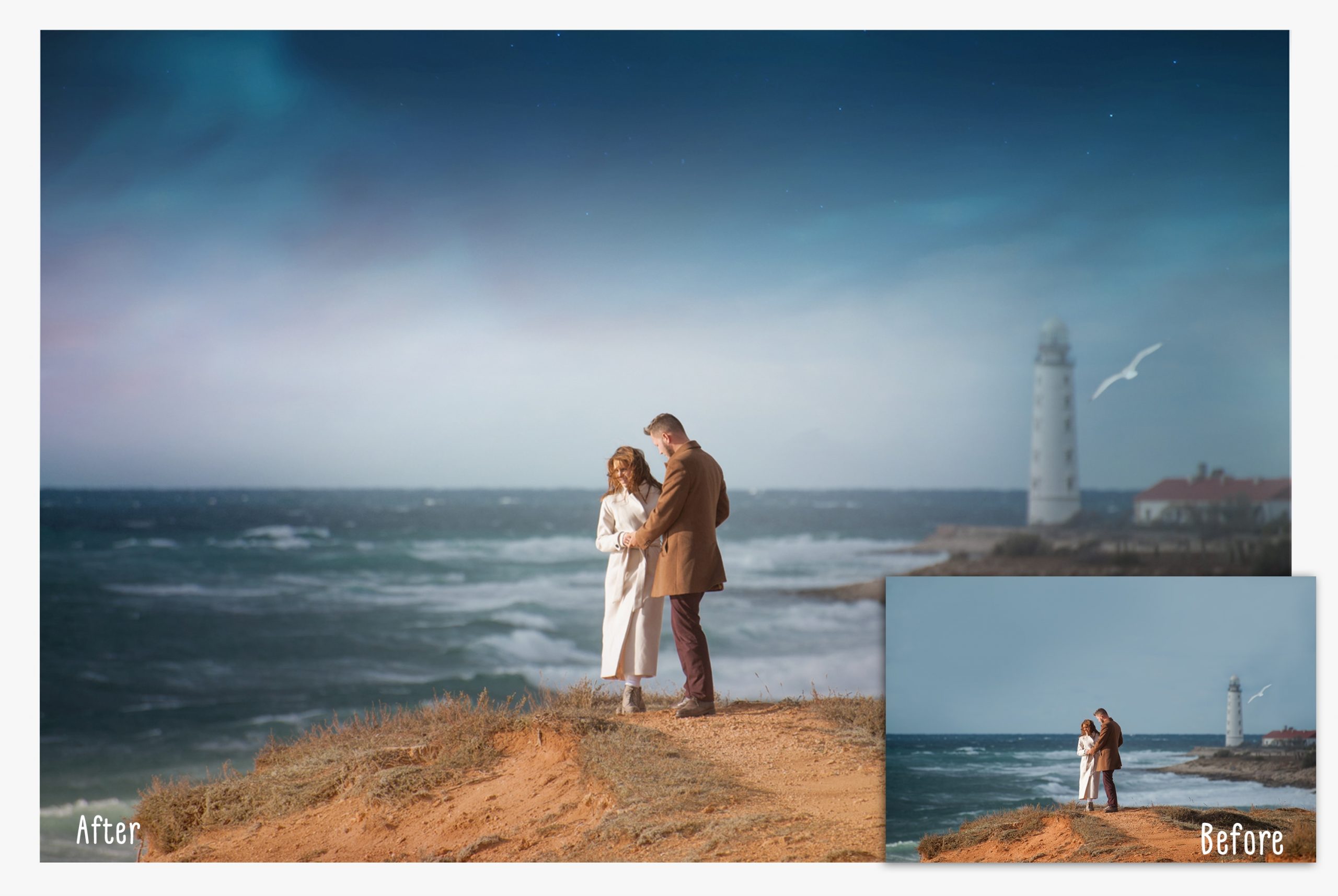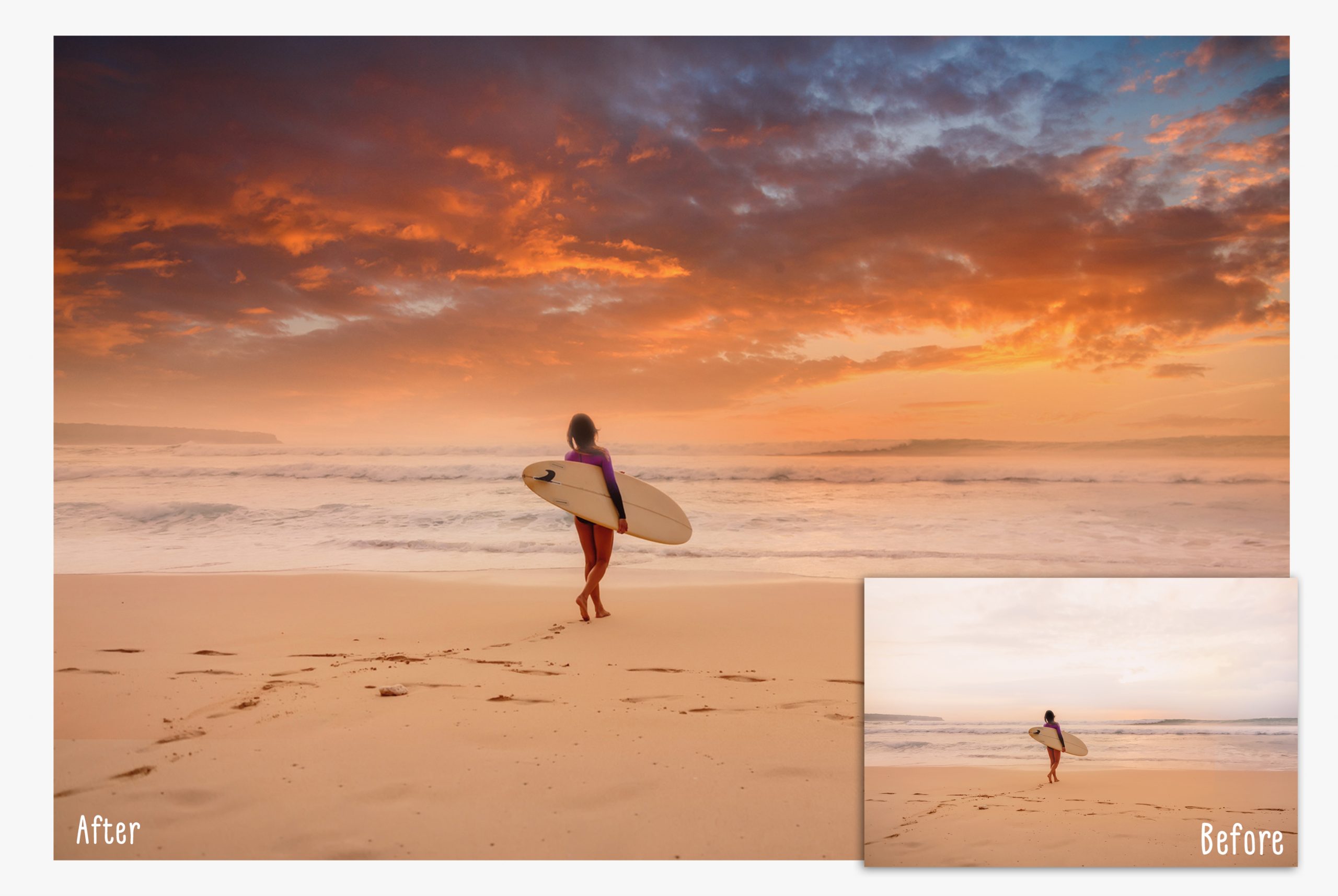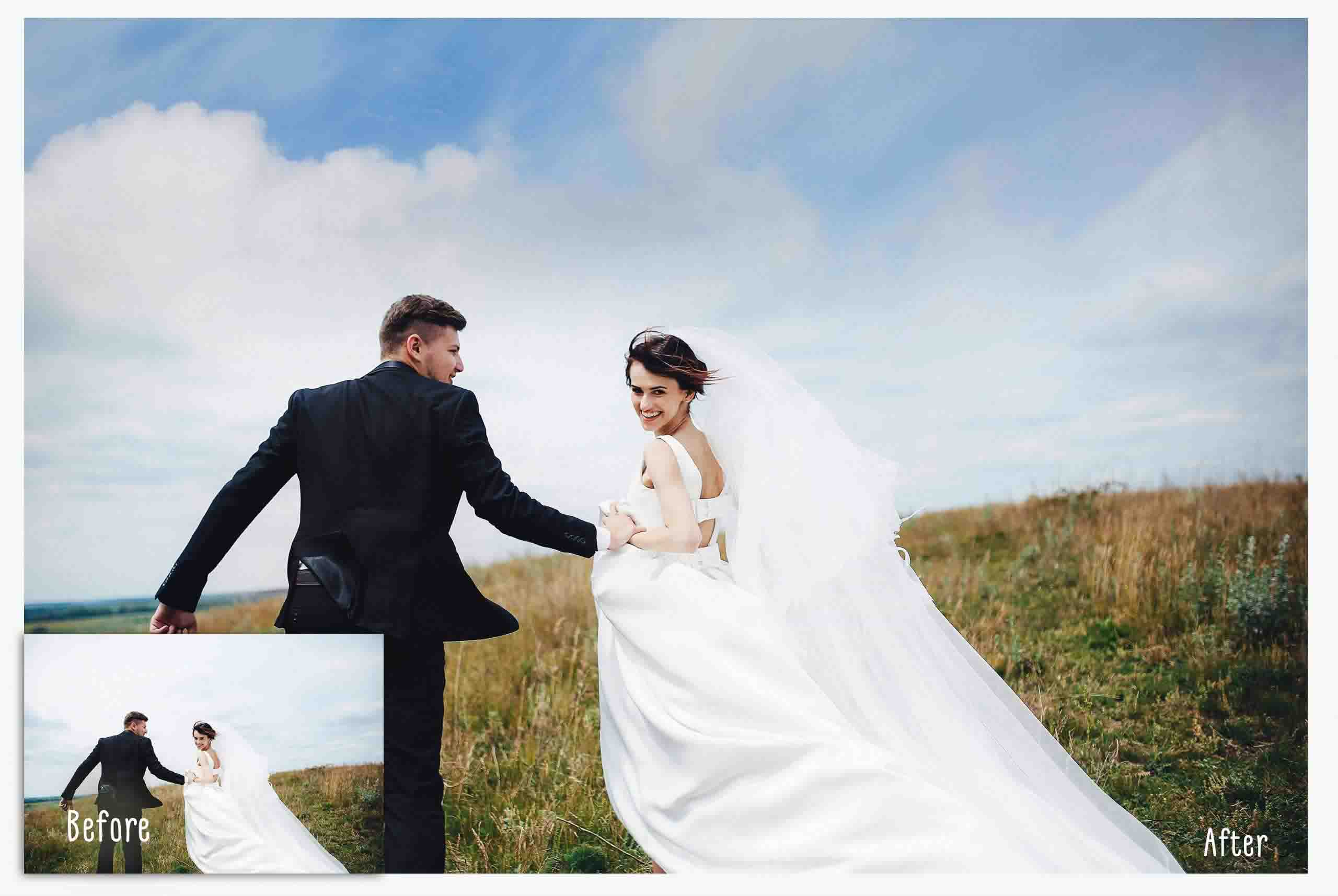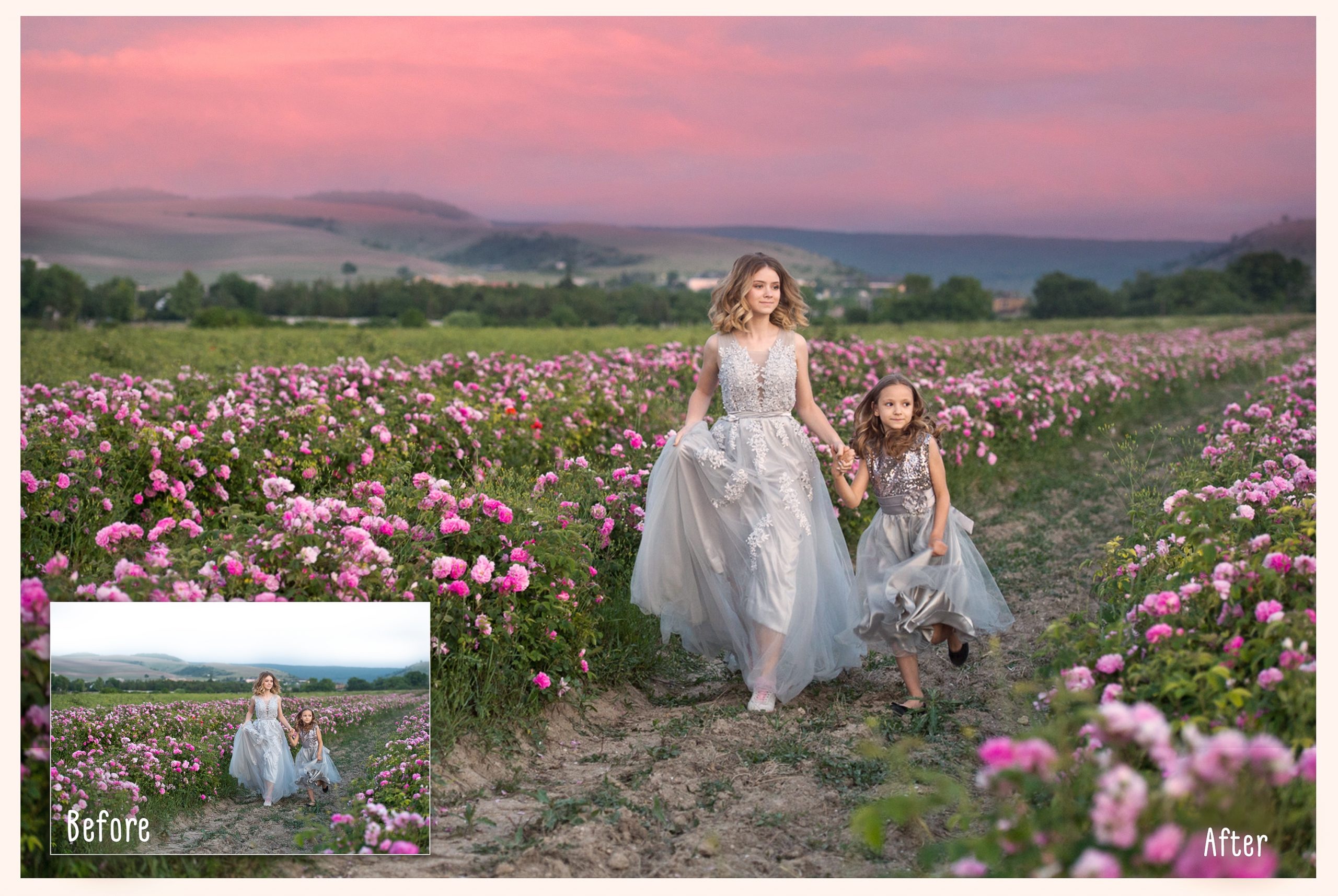 Compatibility:
Any software that works with layers including:
Adobe Photoshop
Adobe Photoshop Elements
Luminar
Corel PaintShopPro
Free programs like Gimp, Pixlr, Paint.net, Seashore, SumoPaint, Krita, CinePaint, Serif PhotoPlus, PaintShop Pro, & Pixelmator
These are NOT COMPATIBLE with Adobe Lightroom!
File Formats:
JPG,

PNG and/or PDF files
Get Started With These Overlays Now!
The Secret to Incredible Skies
Not every photographer has mastered the secret to creating unusual and striking skies.
It can take many years of practice, as well as many mediocre results, to finally get to that point.
Unless you find a helpful shortcut like this.
No matter what your vision for a particular image, you'll find it here, right at your fingertips, every time.
Want a unique night sky? Now it's easy. Do you long for the surreal look of multi-colored clouds? That effect is right here. How about an amazing backdrop of Aurora Borealis? No need to await the right moment; you can get it with just a few clicks.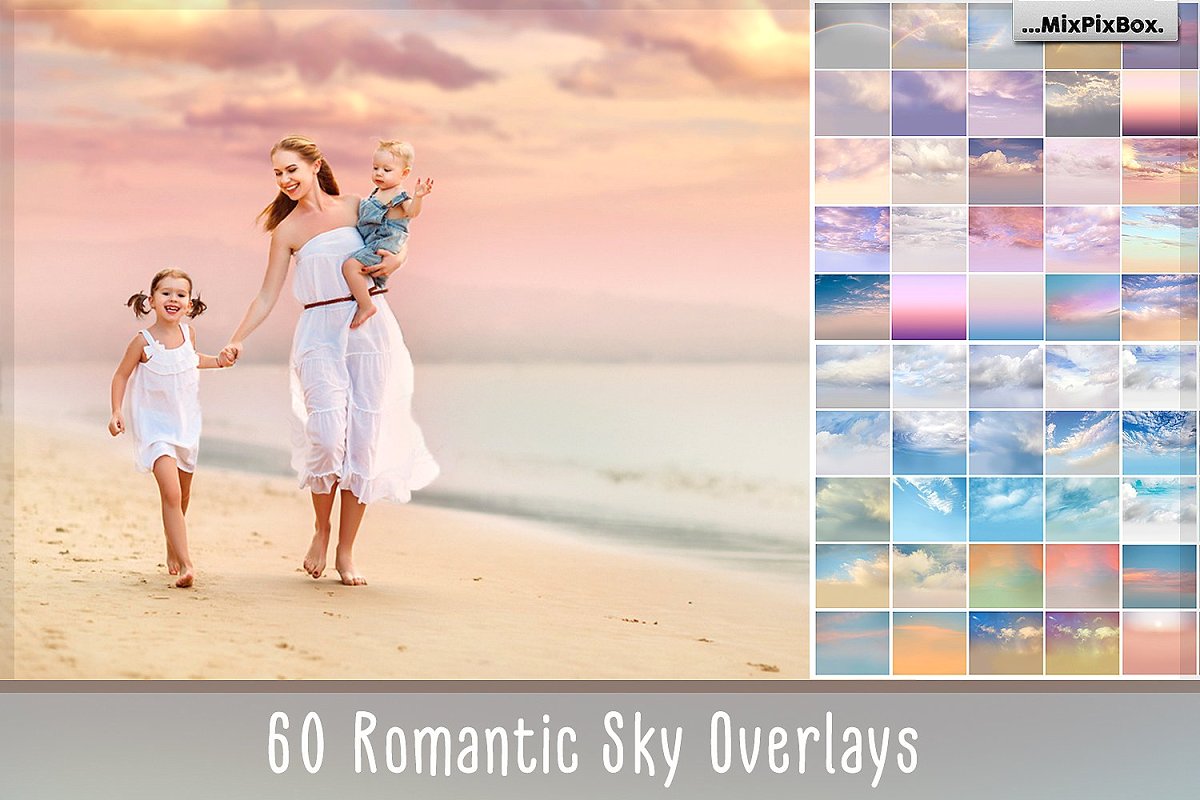 And if 1000 sky effects aren't enough for you, you can mix and match them using your photo editing software.
With this variety of looks, the sky is no longer the limit.
That's because you'll get years of experimentation and thousands upon thousands of captivating images. Throughout a career or a lifetime, no two will ever be alike.
Best of all, these overlays are beautifully versatile and user-friendly! No playing around with your software or equipment to try to get them to work; you'll be up and running, using these overlays successfully right away.
That means spending more time doing what you love to do: finding and capturing gorgeous images for your photography.
And if you think this career-changing package is outside your budget, think again.
Normally available at a one-time cost of $76, we are presently offering the ultimate pack of sky overlays at an incredible price of just $29.
We can't think of any better way to invest that $29 than in the enduring creativity of your art.
So what are you waiting for?
Get These Overlays Now & Create Gorgeous Skies Forever!