There's a good reason why Photoshop scripts are so trendy right now among professional photographers.
The right Photoshop scripts can instantly remove your photos from the realm of the ordinary to the realm of the extraordinary.
What you can't find in nature or daily life, you can easily create. You can play with colors and textures to achieve a variety of surreal effects.
Why settle for the images you have in front of you when those in your imagination are so much more compelling?
Colors that shock and dazzle with their brilliance. Everyday images that become supernatural. Textures that mimic everything from cardboard to canvas to chocolate.
Do these things exist only in your imagination?
Not any more…  Prepare To Be Amazed. You will be shocked by all the amazing effects available to you with this package.
Take advantage of these one-of-a-kind effects that you won't find anywhere else.
These represent a total of 23 different effects, with 11 different variations of each, giving you a limitless and inexhaustible palette to work with.
* Aluminum Pie
* Blackboard
* Blacklight Poster
* Camouflage
* Cardboard
* Chocolate
* Coin
* Concrete Slab
* Crystal Abstracts
* DaliPicasso
* Dimples
* Fingerpaint
* Fire
* Headstone
* High Key
* Impressionistic
* Metal Stamp
* Newspaper
* Pinocchio
* Polished Marble
* Satin
* Stone Relief
* Tiles
An Endless Supply of Stunning Photoshop Scripts
A Closer Look At These 23 Cool Photoshop Effects From Atmosphere Bundle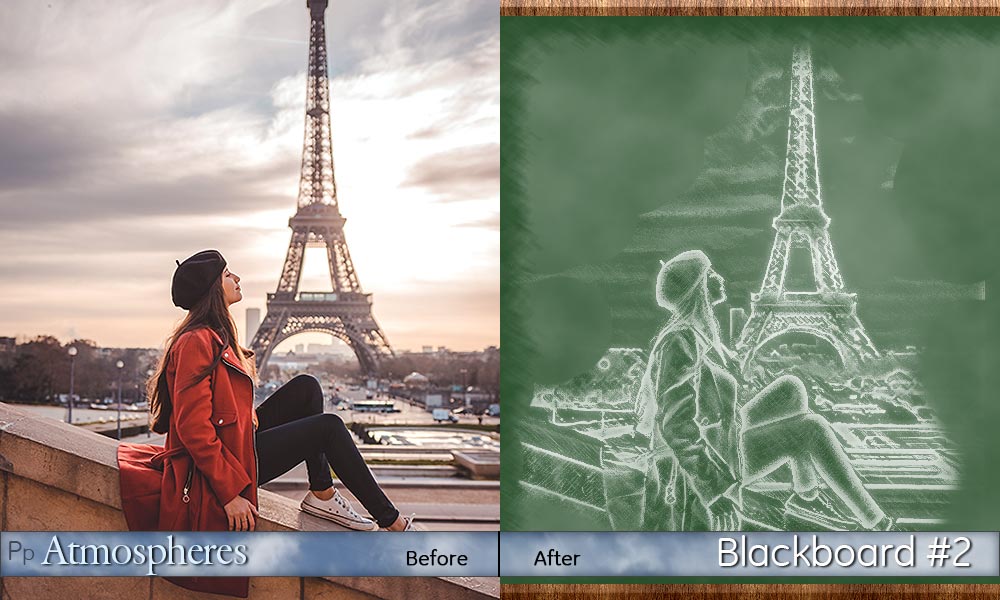 Blacklight Poster 1 and 2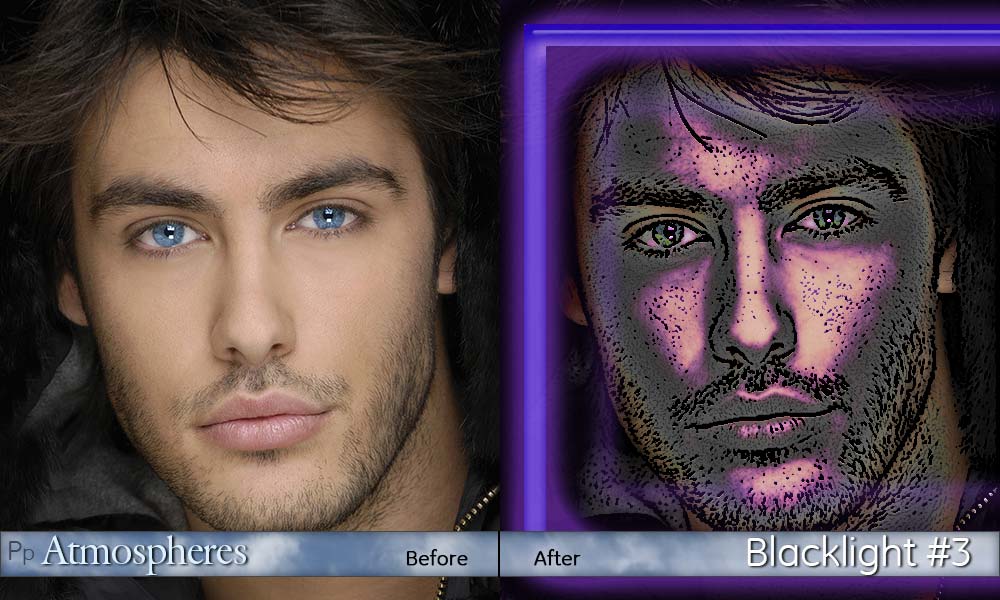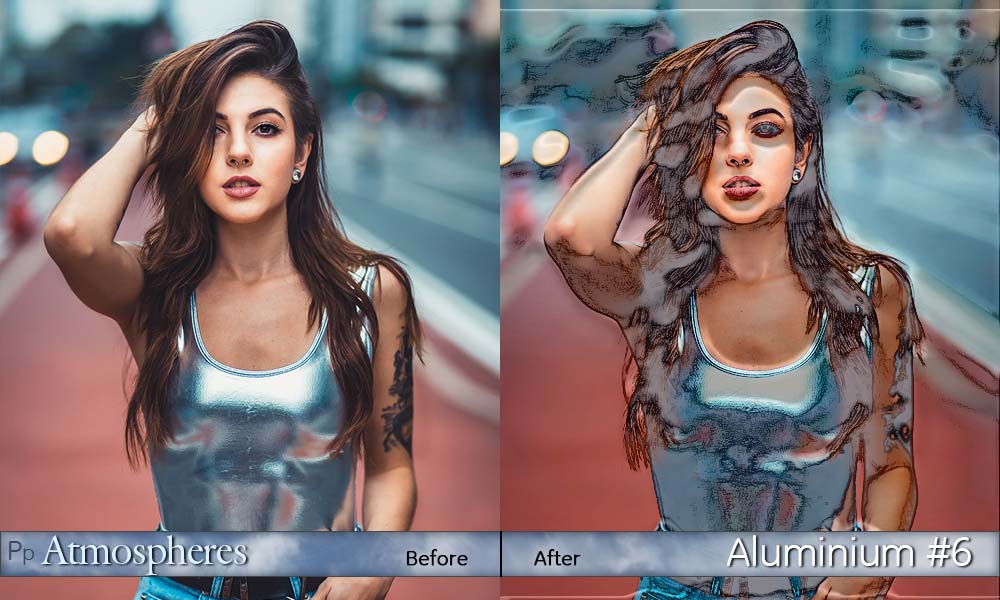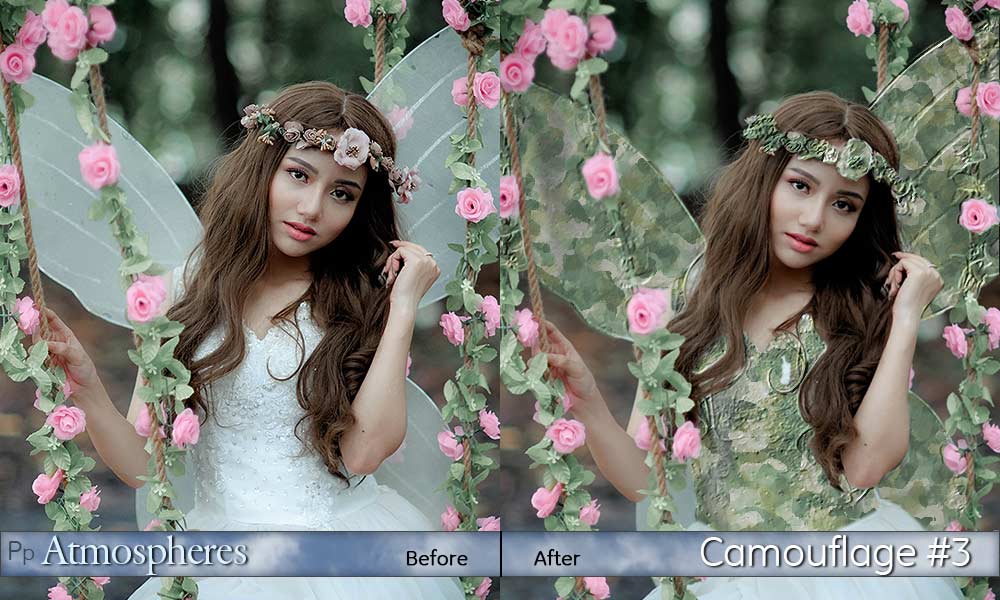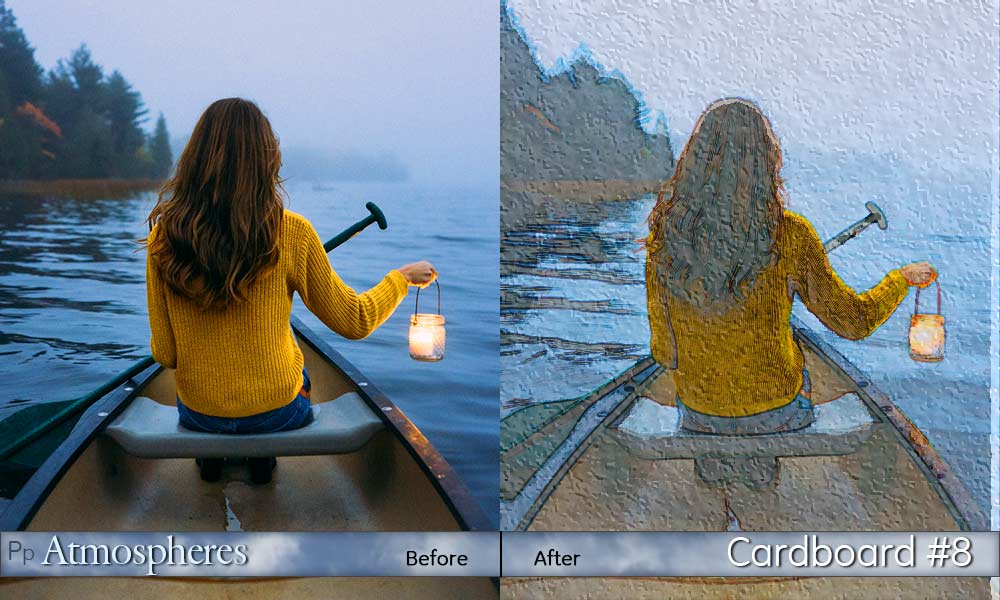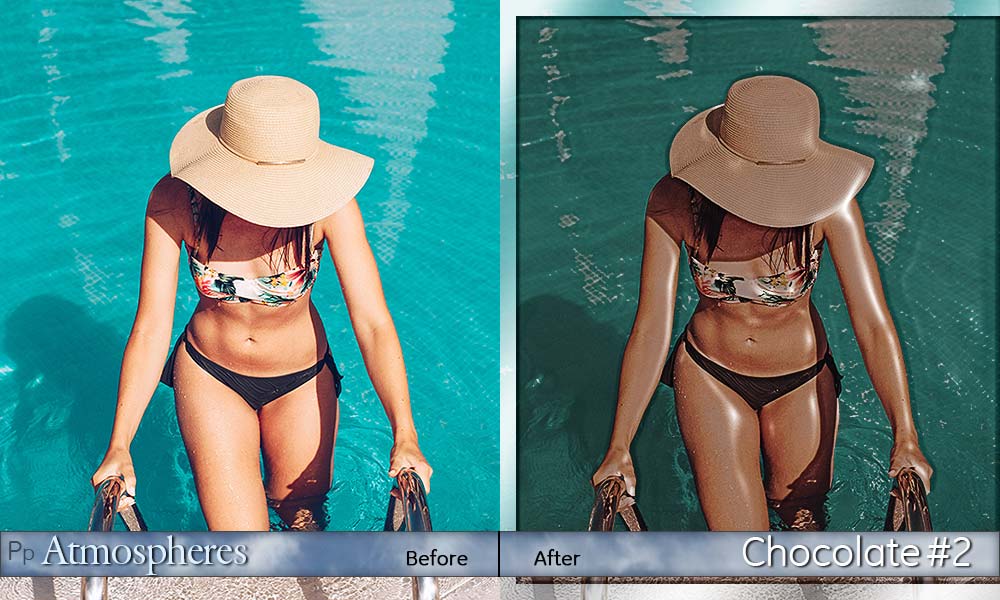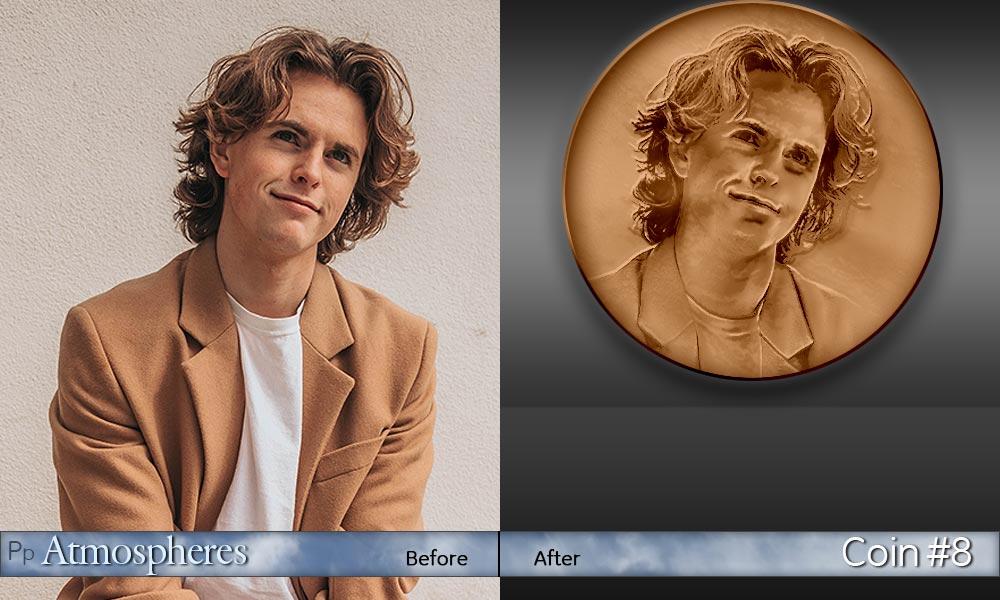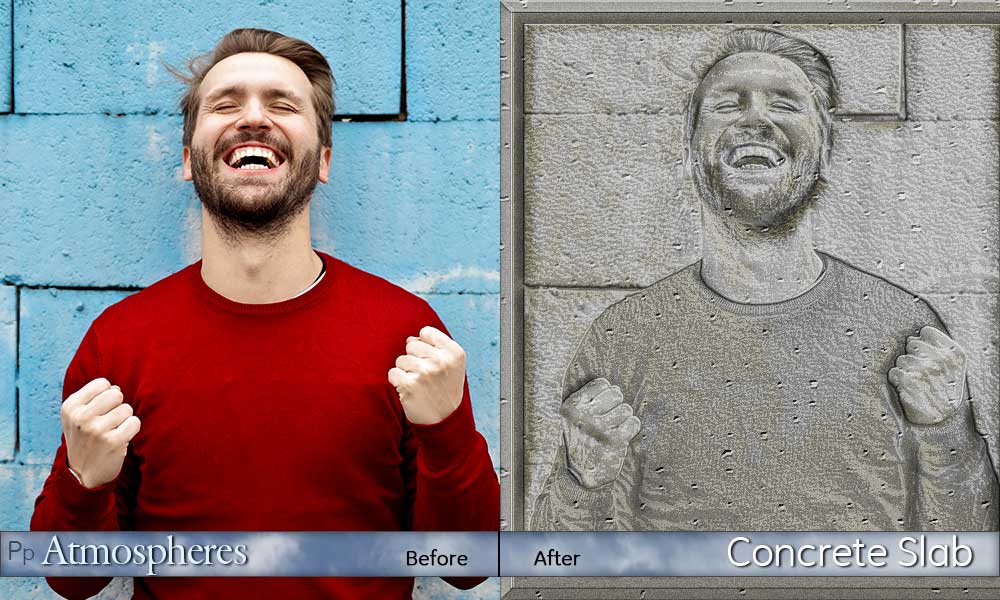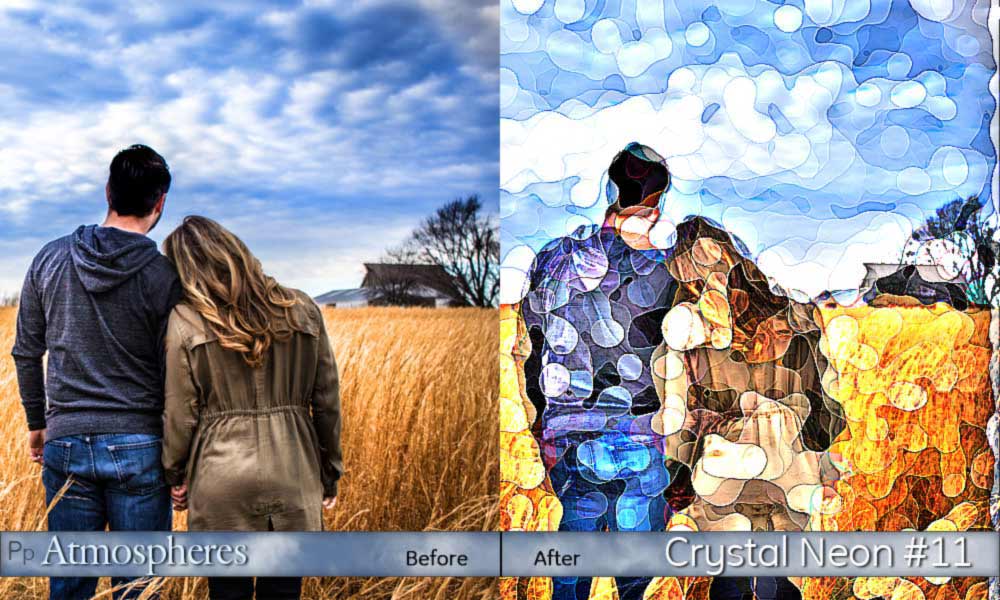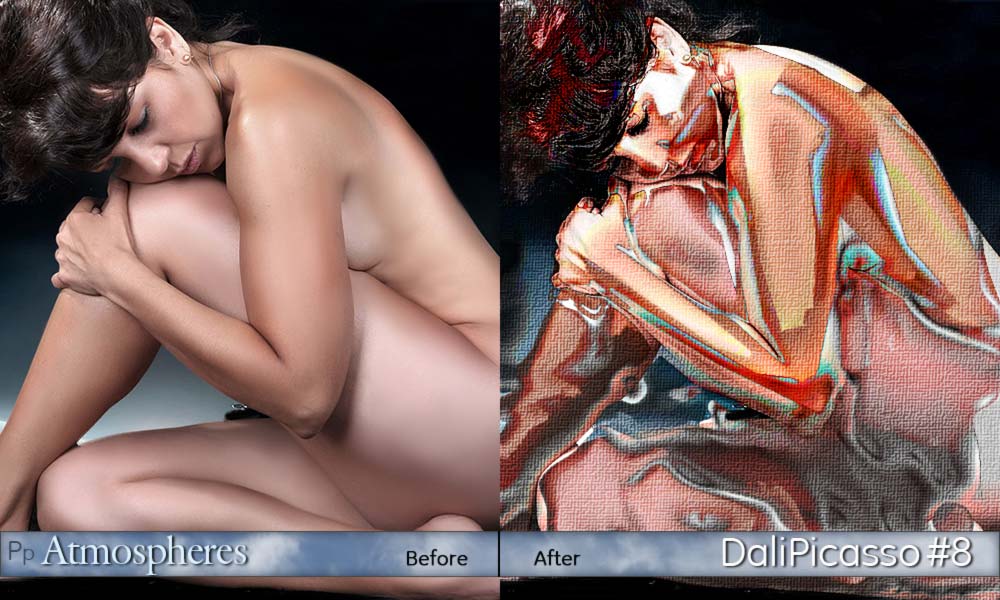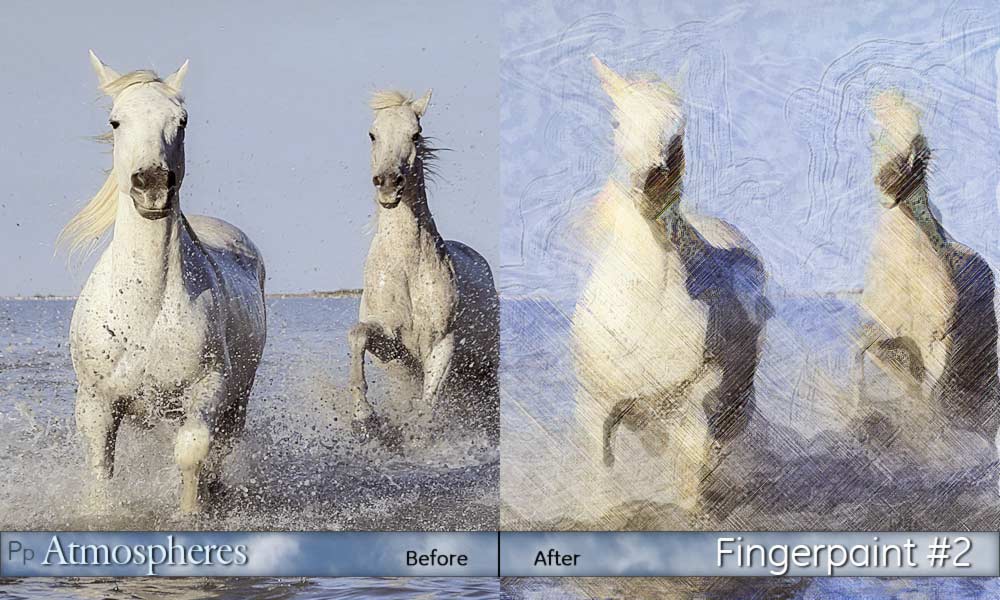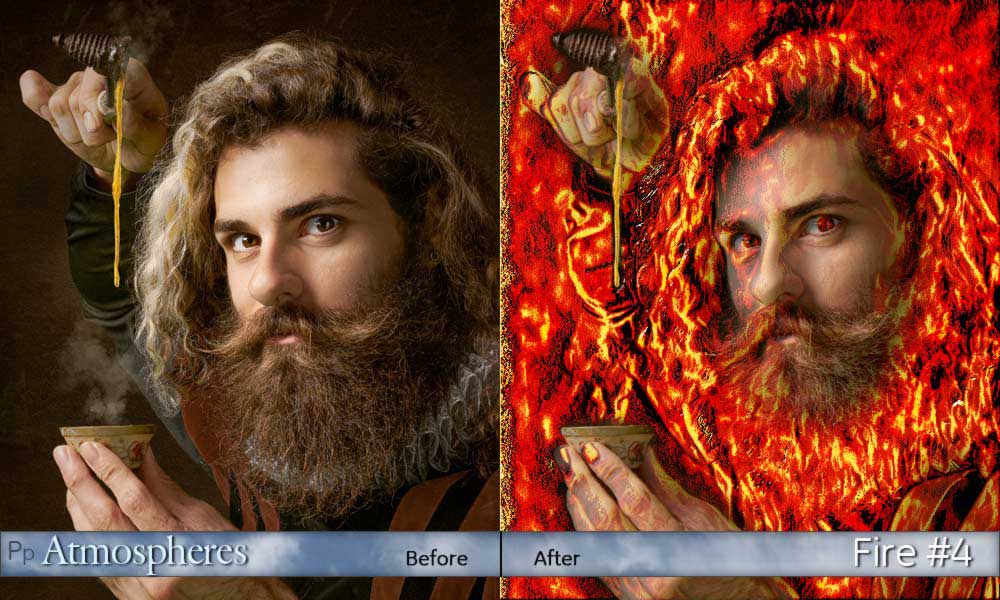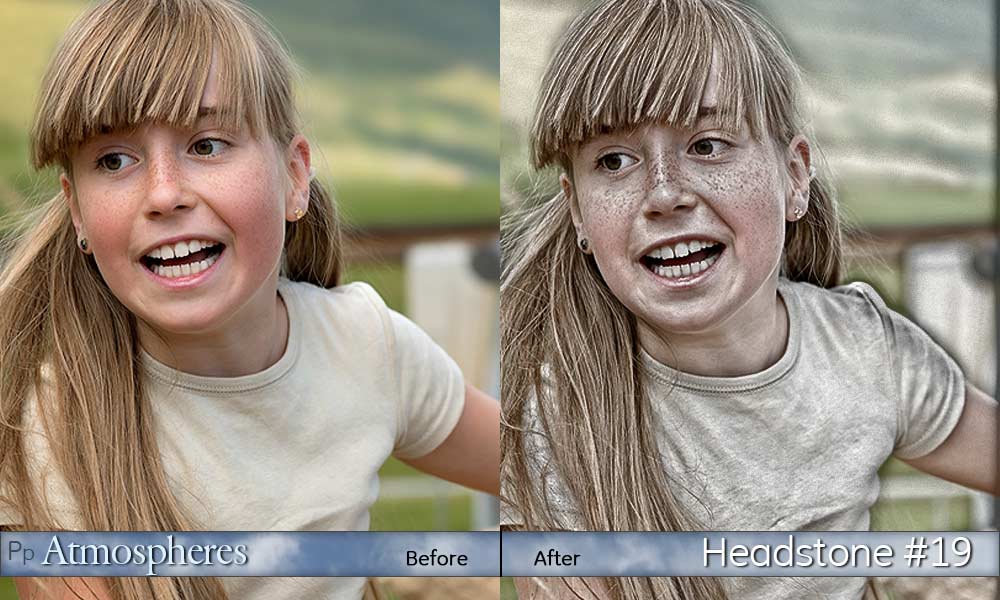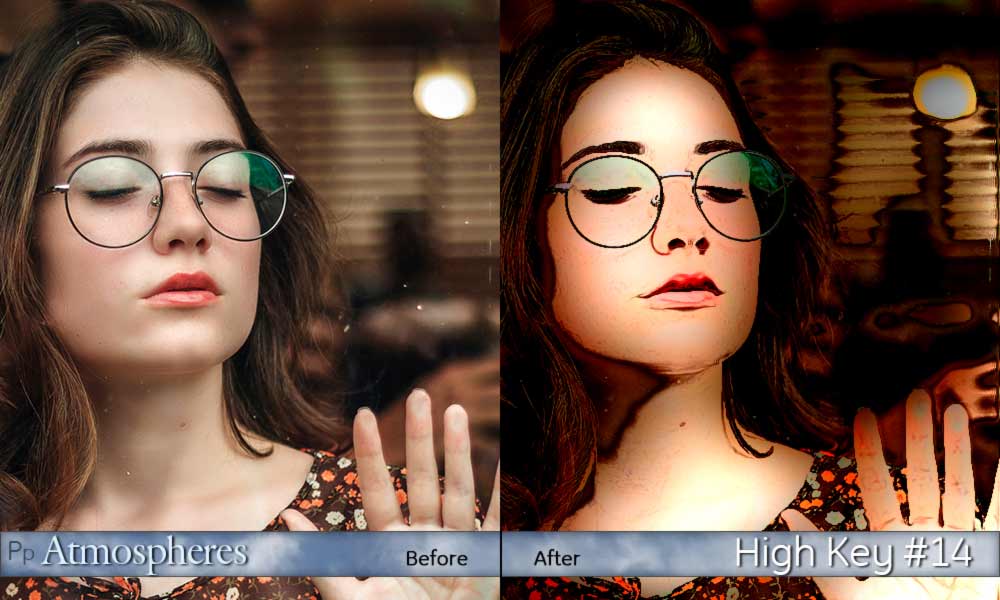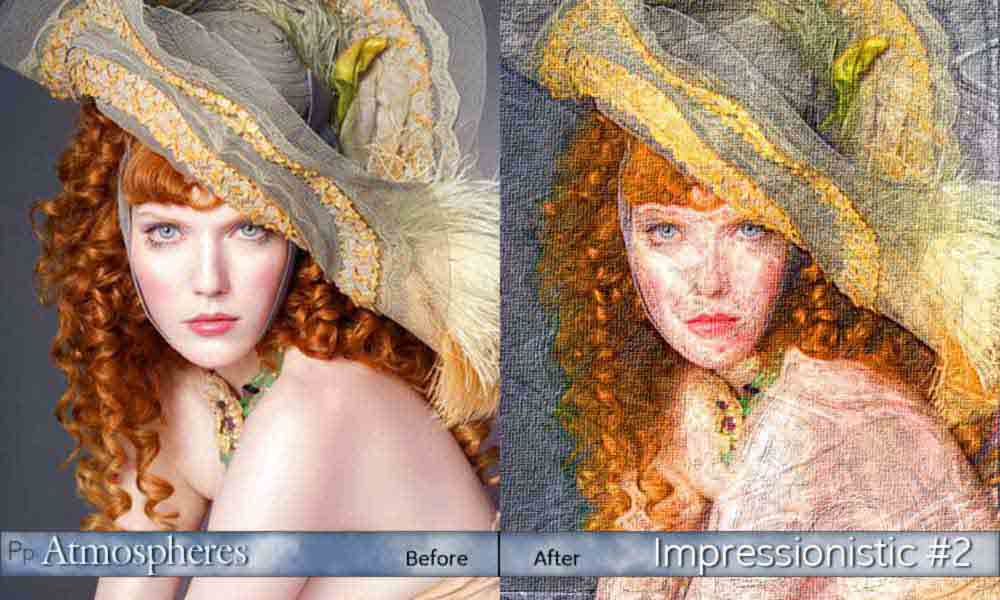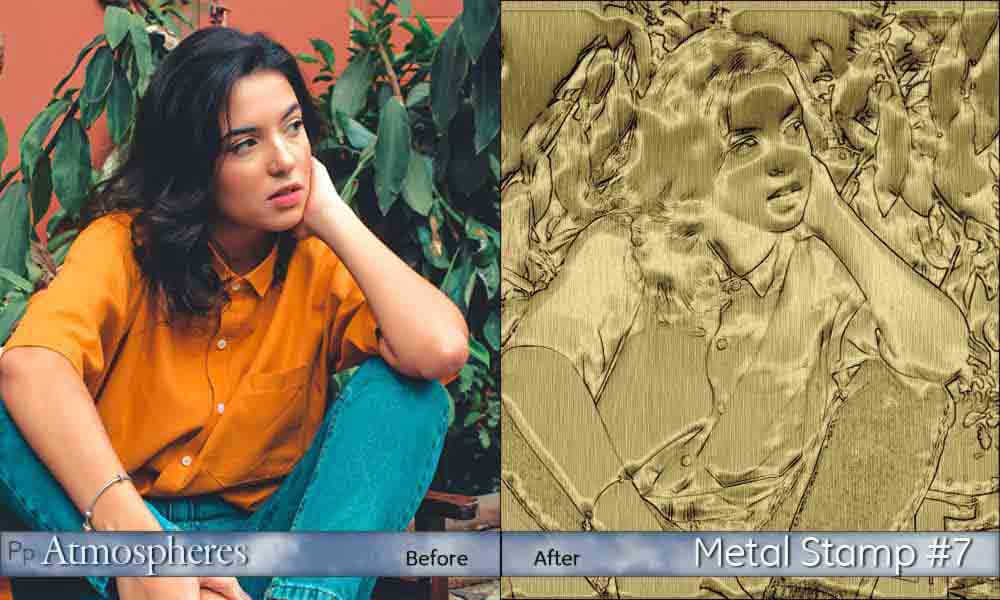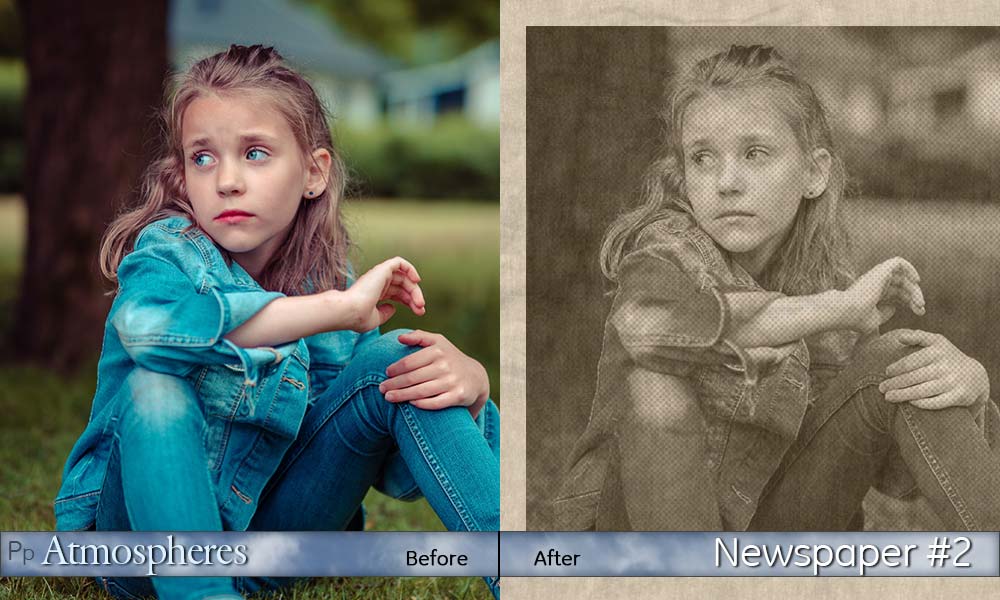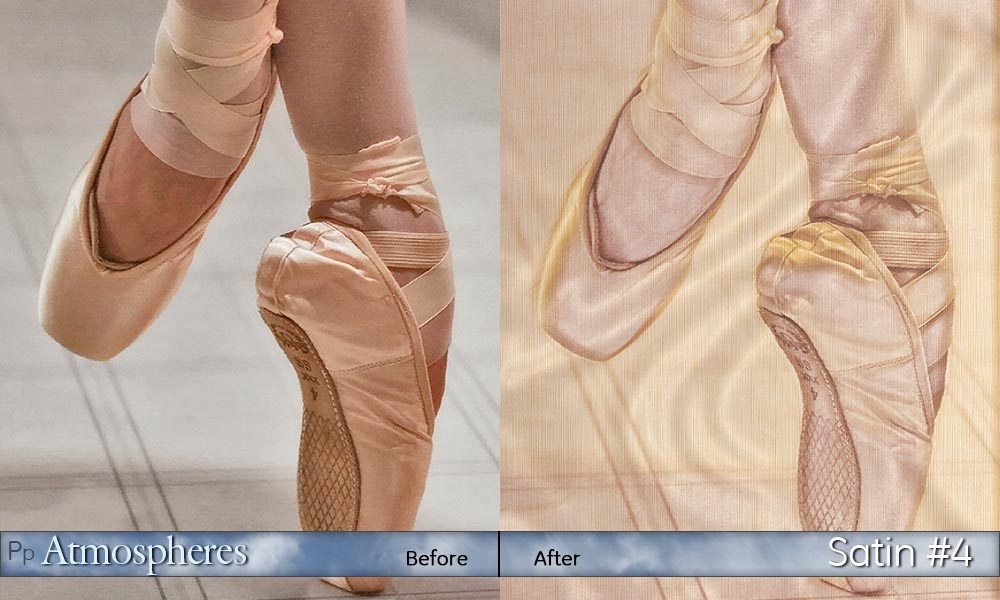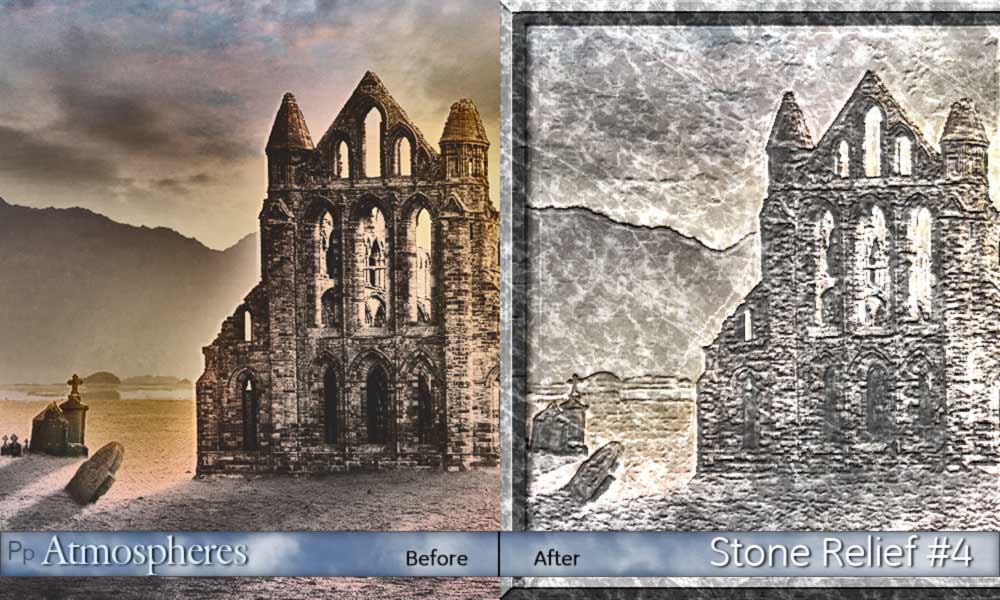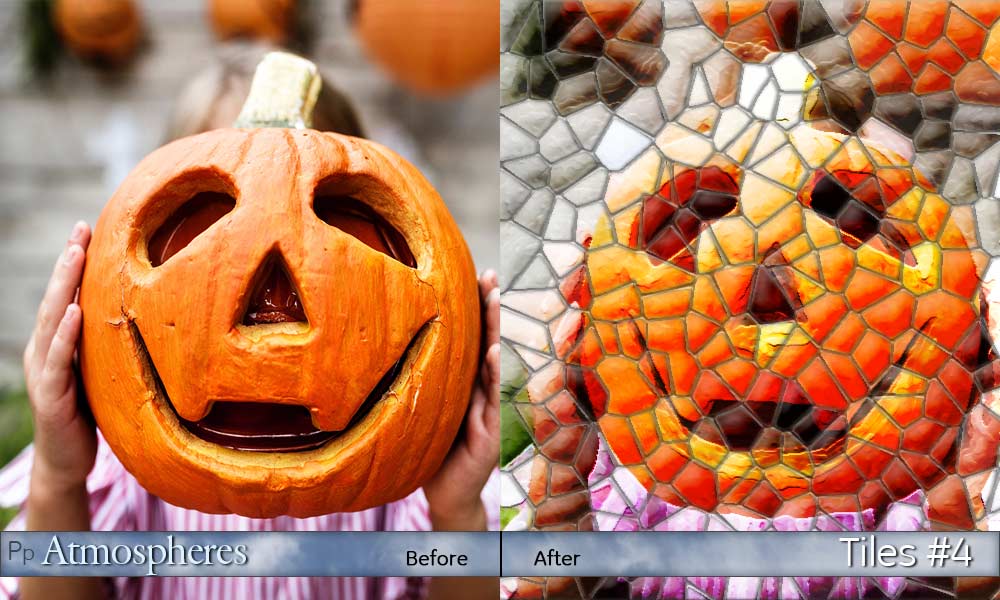 Access to Photoshop scripts opens up a brave new world to the photography community
So to make your purchase of Photoshop script more cost-effective, it makes sense to purchase a collection with plenty of variety. That way, you are free to experiment as much as you like without any risk.
That's what makes this package of atmosphere effects so perfect. There are so many to try, all conveniently included in one package.
Once downloaded, they are yours to play with as much as you want. Not only that, but you are free to mix and match effects to get a truly unique and customized effect.
You have the ability to add freshness and visibility to blogs and websites. To add effects to portraits and sports photos that make them vividly memorable. To create a social media presence that truly wows your audience. And increased marketability means increased profits for you.
Not to mention, many hours of fun playing with an endless variety of effects.
And you'll love the experience, because this collection is so easy to use. It's compatible with OS X and Windows systems, and with all versions of Photoshop from CS1 all the way through CS6 and CC.
This spectacularly vast array of atmosphere effects is now available for just $29
That's all 23 effects and 11 variations, available for your unlimited use, for less than the price of the last time you went out to dinner.
But don't miss out on this limited time offer, or you may get stuck paying the regular price of $75.