Let Your Fashion Speak Out Your Passion!
Being a photographer is not easy. Irrespective of the genre you prefer to work, the amount of hard-work, dedication and skill doesn't vary that much. The end result of all these are the stunning photographs that we marvel at for hours. But why should you miss out on the style factor?

As a treat to all the photographers in the world, we at Photowhoa have come up with the coolest range of designs for photography tshirts. Our beautiful bundle of 101 t-shirt designs are made exclusively for photographers.
Read on as I will be telling you all the details of these brilliant t-shirt designs which not just look good but they reflect a lot about you as well. Let's get started.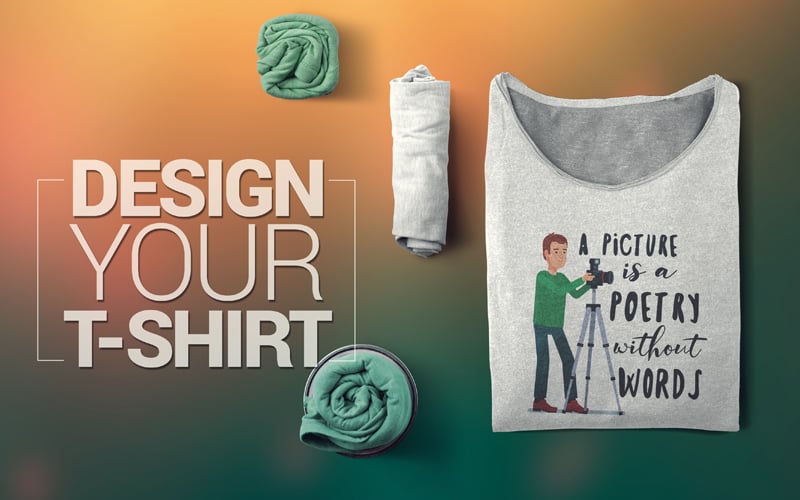 Photography Tshirts: Make A Statement Wherever You Shoot!
Photographers need to visit a number of places to get the perfect shot. The identity of the photographer is usually characterised by his/her equipment and attire. But that must not let him/her miss out on style.
Our t-shirt design will make you look cool and fashionable at the same time. They can be your perfect companion wherever you go for your assignment. Our text tee designs feature catchy phrases that will surely attract eyeballs as you shoot some wonderful pictures.
They Are Comfortable And Easy-going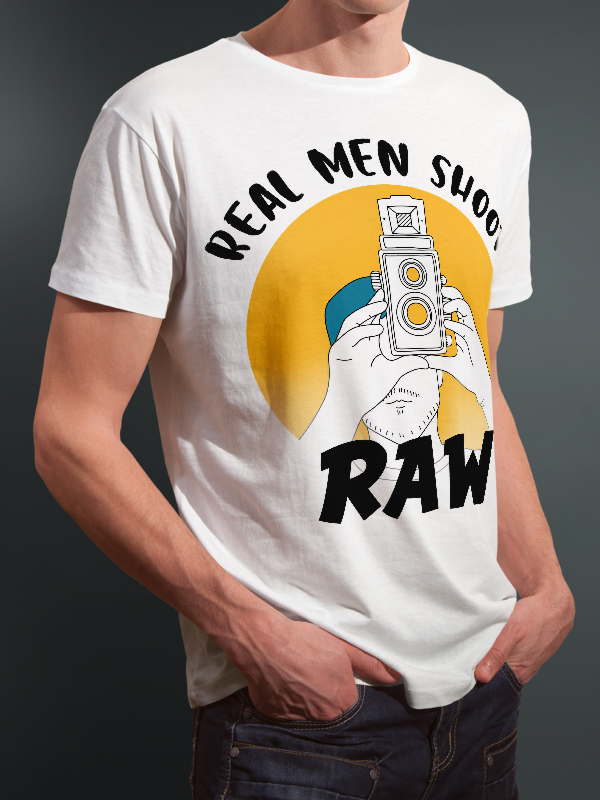 T-shirts are perhaps the most comfortable attire for everyday use. Irrespective of the weather, you can wear them with almost
anything and everything. Thanks to our great design and impressive quotes, your photography t-shirts will surely leave a great impression. Whether you have to be in a studio or outside, these t- shirts will make you look super cool and reflect your passion for this great art form.
Text tees are all about catchy phrases which will immediately grab eye-balls. That's why, in our bundle, we have tried to come up with designs that feature some quirky and brilliant phrases. Needless to say, they are all related to photography which makes them even more impressive. Some of the quotes that we have are: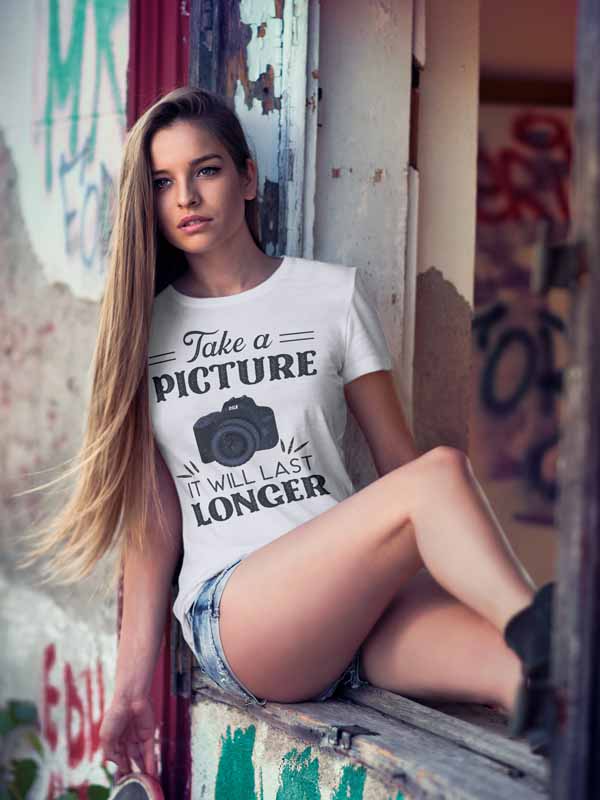 Catchy Phrases That Always Leave An Impression!
I Came, I Saw, I Captured
This is one of my personal favorites as it's really cool. It resembles that famous quote by Caesar but this is so true for every photographer.
This is a very quirky one! It sounds great and I am sure when someone sees you in it, you will definitely get a second look and maybe a grin as well!
Photography t-shirts ideally should reflect who we are and this one is just perfect. This is my most favorite one as I do believe that every photographer is nothing but a great storyteller!
This is exactly what we love to do, isn't it! Short and simple, this t-shirt is a must have for every guy who loves his art. It tells exactly who you are!
When life gets blurry, adjust your focus
Another favorite of mine. This quote is not just well-fitting for a photography t-shirt but for life in general as well. After all, this is something that we should all keep in mind when things get a bit BLURRY!
That's Not All! There Are Many More Exciting Text Tees Waiting For You To Explore In Our Store.
Perfect For Your Leisure Or Even A Vacation…
Photography is not just my profession. It's something that I love doing the most. I believe this is true for most of us out there. This is why I love these designs for photography t-shirts. Even when I am enjoying my leisure or having a vacation, these tees accompany me as I capture the moments that I find beautiful. I like sitting by the beach and take photos of things that treats my soul. Just like my t-shirt says, "It's All In The Frame".
What's Included:
This bundle of 101 t-shirt designs are created exclusively for all the photographers out there.

This great bundle features some cool quotes that reflects the photographer in you while at the same time, making you look cool!

The great bundle is worth $199, however, you can get this only for $19 from our website. The offer is available for a limited period of time.

The file format available for these designs are PNG and PSD

All the designs in our bundle are compatible with Photoshop and all other design softwares.
What Else?
So what are you waiting for? Just visit us at PhotoWhoa.com today and explore all our exciting designs and have your own range of photography t-shirts. The offer is available for a limited period only. So hurry up and grab the deal today!
Grab This Bundle & Reflect Your passion For Photography!