HOW TO FEEL WHEN IT'S RIGHT, STOP THINKING AND SHOOT
A guide with all the tips & tricks to help you become a famous street photographer!
In street photography, capturing a stranger's portrait in public—without permission—is risky. In some parts of the world it's illegal.
Street photography is a challenging yet the most rewarding genre of photography. Documenting people in their everyday environment is not easy – it requires patience, hard work, and sometimes even some bravery to be able to approach and photograph complete strangers.
Taking photos of strangers can also be controversial, aggressive, and hard to stomach if you've never done it before. But let's face it. It's also art, which has been mastered by top photographers. Read along to get all the necessary tips to become a famous street photographer.
This street photography tips ebook will answer some of the most important questions that you might have about shooting portraits on the street. It's a quick read. And it will go over vital steps to shooting an unposed and raw street portrait.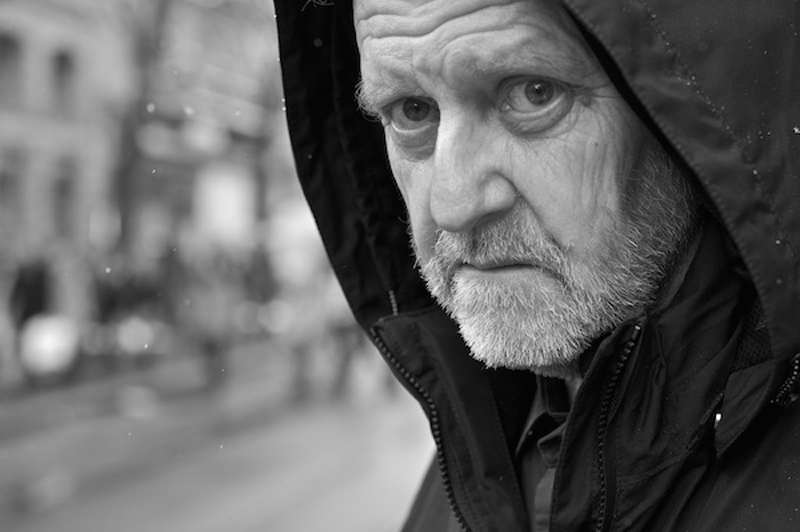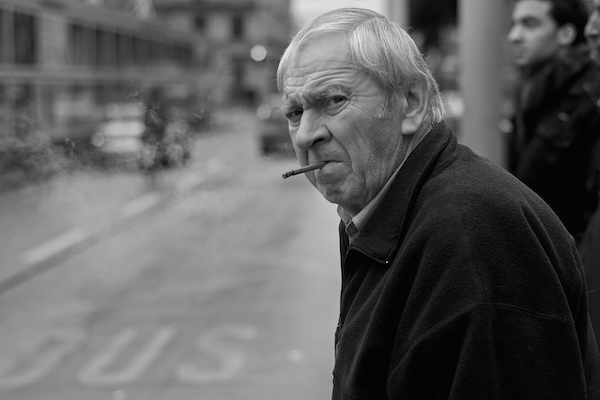 Street Photography Tips On How To Shoot Street Photography Portraiture

We're offering it to all the street photographers who have asked to include more ebooks and videos about their favorite genre.
It's written by Thomas Leuthrad (see his incredible 9+ hour video course here if you haven't already). Thomas Leuthrad is a street photographer from Switzerland. He has done extensive street photography and is passionate about spreading his gained knowledge with all. He is involved in training photographers at all levels.
Although slim, this ebook about 'How to shoot street photography portraiture" is a worthy read.
Some Samples of what Thomas Leuthard has clicked in Street Photography Portraiture –
Again, it's absolutely free and a great resource if you're ready to take the plunge.