All-In-1 Course For Striking Wildlife Photography
It's hard to imagine a subject that holds more potential for photographers than animals in the wild.
Exotic. Unpredictable. Striking. These are all adjectives that come to mind when we think about wildlife, and the reasons that many of us spend so much time chasing that perfect wildlife photo.
Yet the task of capturing wildlife with your camera brings with it its own challenges. 
Not surprisingly, wild animals have minds of their own and are not interested in posing for a photo.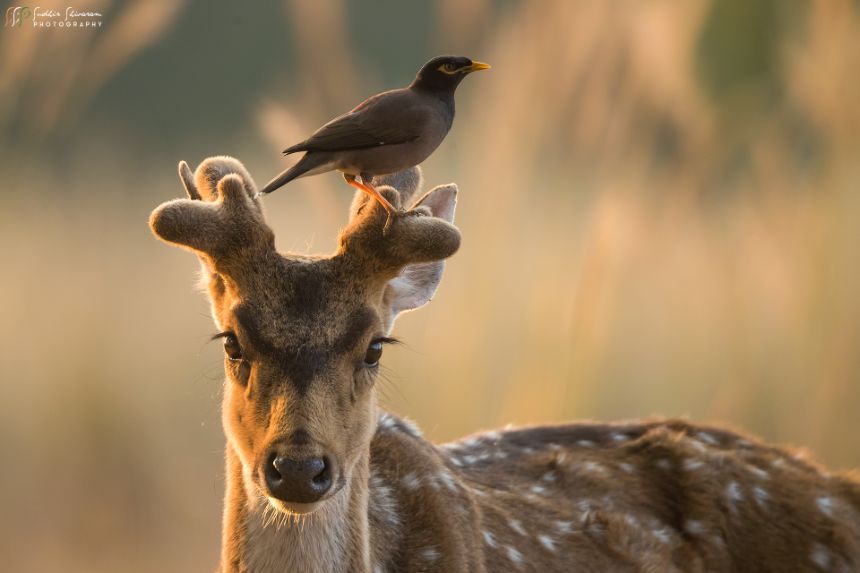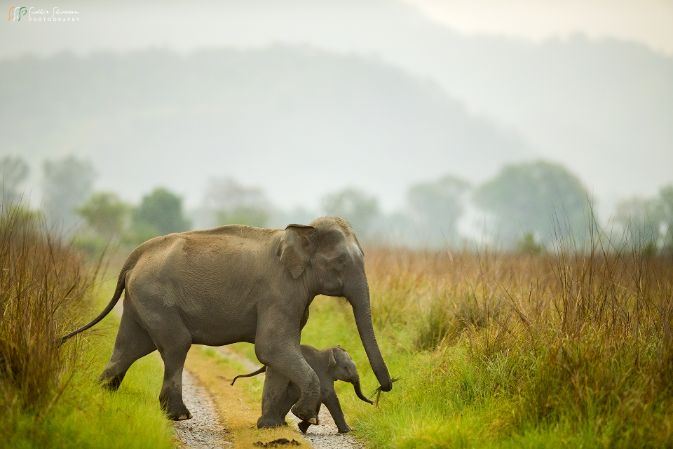 So the task of catching them in the behavior that you want to capture can seem almost impossible. 
Another almost impossibility? Finding the right equipment and figuring out the right way to use it.
And of course, knowing the right place to go to capture the wildlife images you want poses another significant challenge.
There are so many, many ways in which wildlife photography offers greater challenges (and with them greater rewards) than any other genre.
And while there are plenty of photography resources out there, it's rare you can find one especially for wildlife photography. 
You can find an expert to counsel you on proper camera settings, but it's harder to find someone who can tell you which settings work best to highlight the beauty and drama of tigers or wild dogs. 
Or how to capture a great shot from the safety of a safari vehicle. Until now.
In this video course, you'll get expert instruction on every stage of the process of creating amazing wildlife images.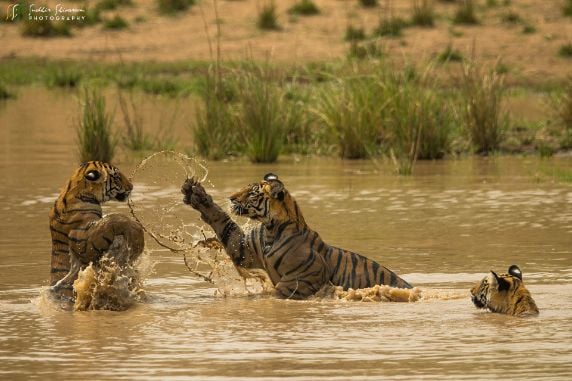 The course includes a total of 16 lessons in almost eight hours of video footage.  And while there are plenty of photography resources out there, it's rare you can find one especially for wildlife photography.
The Secrets of Wildlife Photography Unlocked
Here Are The Topics Included:
Equipment – the Right Camera, Lens and Accessories
Identifying Locations for Wildlife Photograph – Various Locations in India and Other Favourite Spots.
Safari/game Drive for Wildlife Photography.
Understanding the Behavioural Aspects of Animals – Knowledge of Tigers, Leopards, Elephants, Wild Dogs, Sloths, and Other Common Animals
Subject Knowledge and Previsualization – How to Use Subject Knowledge for Planning Shots Like Tigers Crossing Vehicles in the Background, Spotted Deer Exiting the Water, or a Lion in the Rain.
Signature Shots in Wildlife
Shooting Techniques in Wildlife – the Best Way to Shoot from a Safari Vehicle Using Equipment Such as Tripods, a Long Tele Lens, or Panning Pods.
Technical Aspects of Wildlife Photography – Shutter Priority Shooting, Manual Exposure, Camera Metering, and Much More.
The Art of Composition – How to Capture Creative Images by Getting to Eye Level, Shooting Around Water Bodies, Using Af Points, Etc.
Equipment and Healthcare During Safari – How to Care for Your Equipment and for Your Health.
Post-Processing Tips for Wildlife Images – a Complete Post-Processing Workflow, Including How to Filter and Delete Bad Images and Work on Raw Files with the Shadow and Highlights Slider.
Practical Field Examples – Stories from Real-Life Experience That Illustrate Previsualization, Camera Angle, and Much More.
Ethical Aspects of Wildlife Photography 
And More!
Here's A Sneek Peek Into This Course
Stunning Wildlife Shots You Can Take
The Only Wildlife Photography Guide You'll Ever Need

Let's face it. The opportunity to go on a safari and observe wild animals in their habitat doesn't come around very often.
So if the chance comes along, you need to make the most of it.
You can't waste time while you're there trying to learn how to catch animals in a rare photogenic moment. You need to be able to plan and strategize based on their habits, so there won't be any time-consuming guesswork.
Neither do you have time to figure out how to get your equipment to work just right in this unfamiliar environment. The mishandling of your devices or equipment while on safari can be a costly mistake.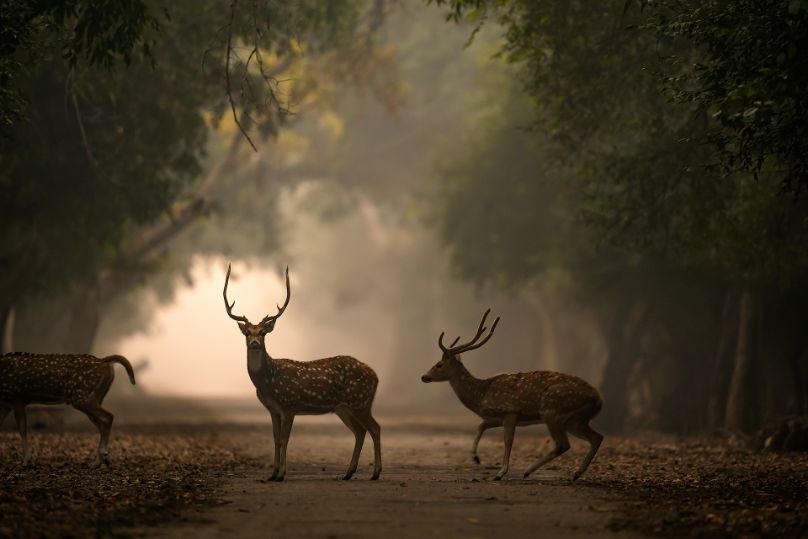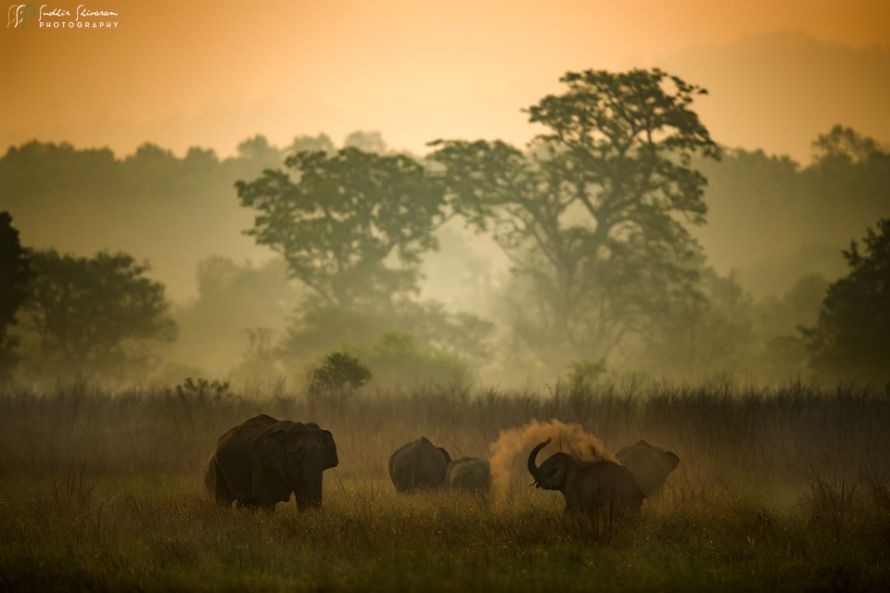 This is the only photography guide that gives you practical, detailed subject knowledge. It fills you in on exactly what to expect from the local wildlife, eliminating the guesswork and empowering you to capture the animals in stunning natural poses effortlessly.
You might expect that this game-changing video guide would cost an arm and a leg. But right now, it's well within your budget.
You can snag this entire lesson series for just $29, a $12 discount from its regular selling price.
Get This Ultimate Wildlife Photography Guide Today!