The Ultimate Hands-on Wedding Video Tutorial
Wedding Video Tutorial To Capture Phenomenal Wedding Photographs
Are you a wedding photographer, or hoping to become one?
If so, you're probably aware how great an honor it is to be asked to capture the biggest day in a couple's life.
They will look back on the images you capture for generations to come as a reminder of the beauty of their union. It's an incredible honor, of course; but with that comes some incredible responsibility.
Because you know that any little mistake, whether it's awkward posing, poor lighting, or unnatural color correction, will live on in posterity forever.
Not only that, but even the quality of your interactions with the bride and groom will be remembered for years to come.
After all, this is a precious and sacred time in their lives, and emotions are running high. Feel the pressure yet?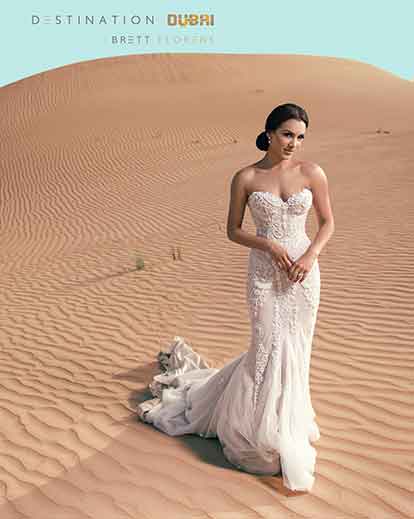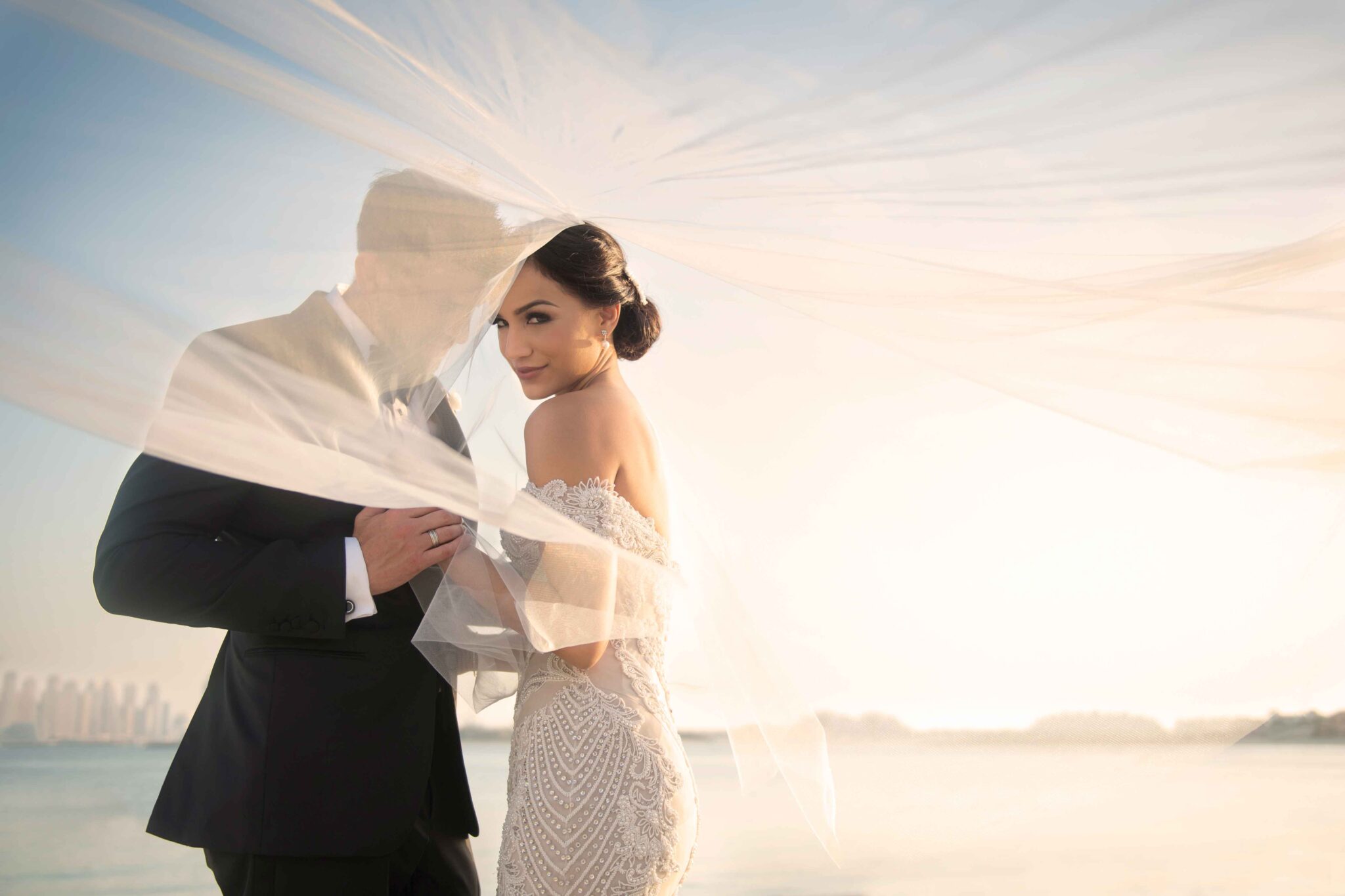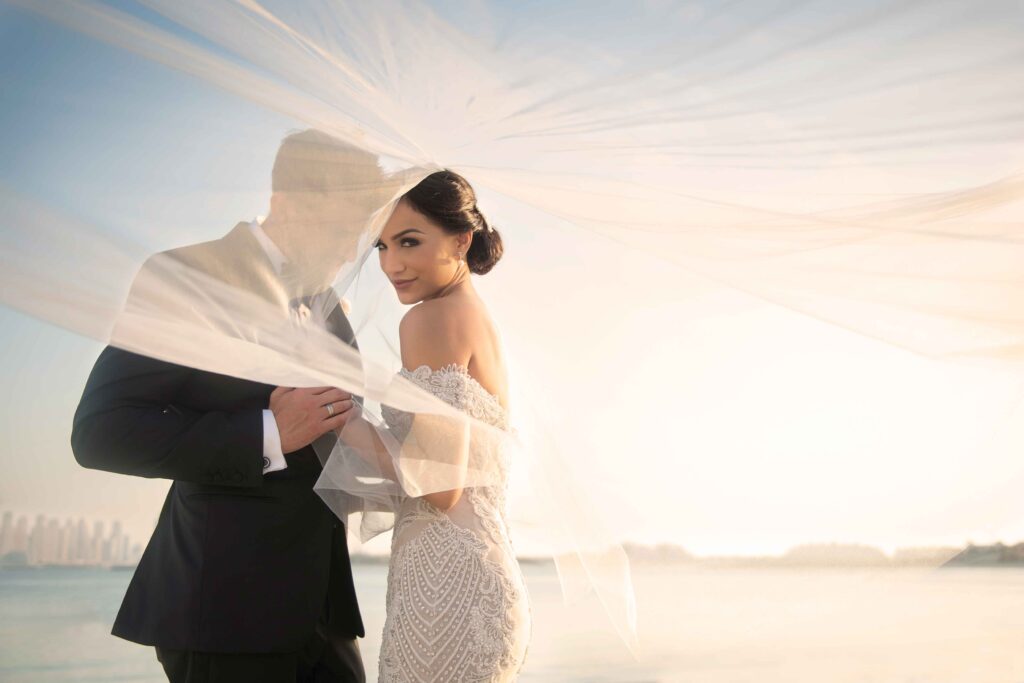 Of course you are. And if you have the honor of working as a wedding photographer for a high-end wedding, that pressure escalates even more. Never have you felt more keenly the need for perfection, and never have you felt more inadequate to the task.
You try watching wedding video tutorials on how to shoot great wedding photos, but they always leave something out.
If only you could shadow a seasoned, experienced wedding photographer throughout an entire wedding, from start to finish. Well, at last, this is a real possibility
One Fabulous Wedding, From Start to Finish
Renowned photographer and instructor Brett Florens takes you along with him in this phenomenal wedding photography experience in Dubai.
You get to witness every step of his process:
First meeting – How to make your first meeting with the bride and groom a success.
Engagement photos – How to make the engagement photo shoot magical.
Wedding – Little tricks to capture those special moments during the wedding ceremony.
Post-Wedding Session – Setting the scene for an incredible post-wedding shoot.
Assembling the albums – Putting together each album with a personal touch.
Delivery of the final product – Making your final meeting both memorable and professional.
All of this adds up to 5 and a half hours of video footage, giving you detailed commentary at every step. These wedding video tutorials, once purchased, are available for streaming on iOS, Android, Apple TV, Roku, and Chromecast any time you want.
Vidoes Included In This Bundle:
Destination Dubai Part 1   Duration – 1:11:52
Destination Dubai Part 2   Duration – 2:52:27
Destination Dubai Part 3   Duration – 1:21:11
Here's A Glimpse Of This Video Bundle
Some Raving Reviews For This Incredible Tutorial
"A real, all secrets revealed insight into destination wedding photography at the highest level. Client Q&A revealed a load of valuable insight into the way clients think and make choices relating to their photographer." An excellent purchase and worth every penny!
"Bought the video a while ago but only recently had time to sit down and watch it. This is a great experience for photographers wanting to get into weddings or higher end weddings as you can almost feel the pressure as it happens and you are following Brett as he works behind the scenes. Also a wonderful example of how everything does not always happen perfectly on weddings, but our job is to document it perfectly which he does so well. Even as a photographer who doesn't shoot in such a high fashion style, it is packed with inspiration to take what he teaches and make it your own."
"Having watched it for the first time (as I intend to watch a few times over) and Brett never ceases to amaze me. The wealth of knowledge he puts in this one is incredible. His thought process and the way he shoots, it almost feels like you have assisted him on the day. If you're a wedding photographer looking to up your game, the content on here will just do that. Thank you Brett for putting this together!"
"Just got this series of videos, and cannot stop watching. It is a great insight into how Brett works every aspect of the wedding, it is reassuring to see that he has to work it throughout the day and things are not handed to him on a plate, a series of hard work and great results, thank you for sharing! Would thoroughly recommend it."
"I consider myself quite a seasoned and successful wedding photographer but I am amazed with just how much I am still able to learn from Brett! I bought this set last night at 23:35 and five and a half hours later I went to bed, simply could not stop watching. Brett is a true master of his craft and apart from all the knowledge and experience he shares it is the way he inspires you to be a better photographer that holds the most value for me. After watching Brett in action you want to up your game and be the best you can be. Thanks Brett for never disappointing!"
A Wedding Video Tutorial That Takes You to the Next Level
If you want to approach your next wedding shoot with complete confidence, this video tutorial is exactly what you need.
After experiencing the entire wedding right along with Brett Florens, you will learn every trick he has up his sleeve to create a stunning collection of photos of a stunning day.
Because this wasn't just any wedding. It was a fantastical dream wedding against an incredible desert backdrop. The photos taken at this destination wedding were so phenomenal that they were featured in "Harper's Bazaar."
And you can learn all the secrets that got them there.
Brett guides you meticulously through his first meeting with the client, packing equipment, the fabulous fashion-inspired Engagement shoot, the beach wedding and opulent reception as well as the Post-Wedding shoot – in the heart of the Dubai Desert!
The tips Florens teaches you here can make even the most ordinary wedding destination appear as magical as the deserts of Dubai.
From the technical know-how to the relationship skills to that elusive creative eye, this wedding video tutorial will get the rundown on every little trick essential for success. No part of the event is left out.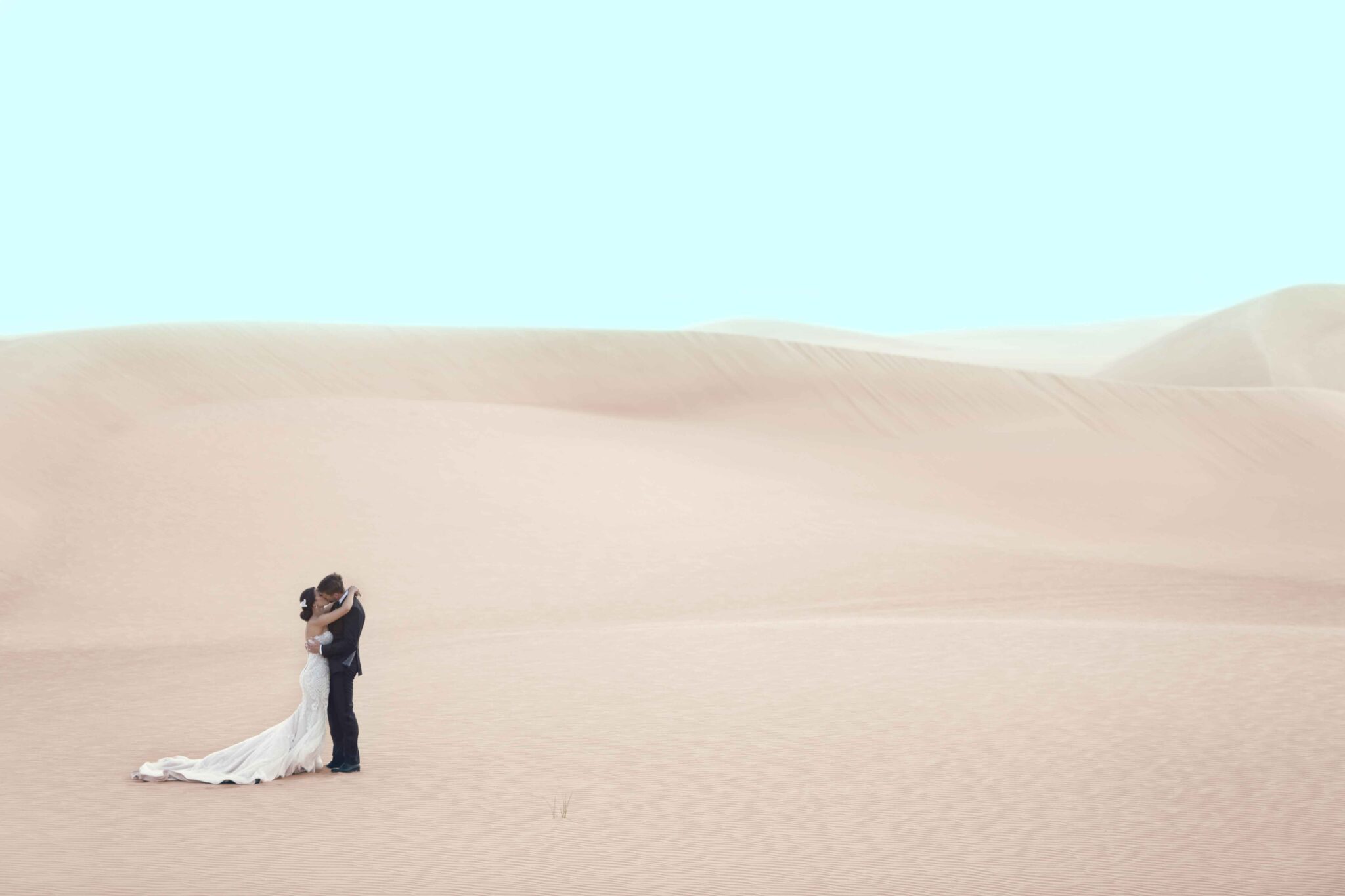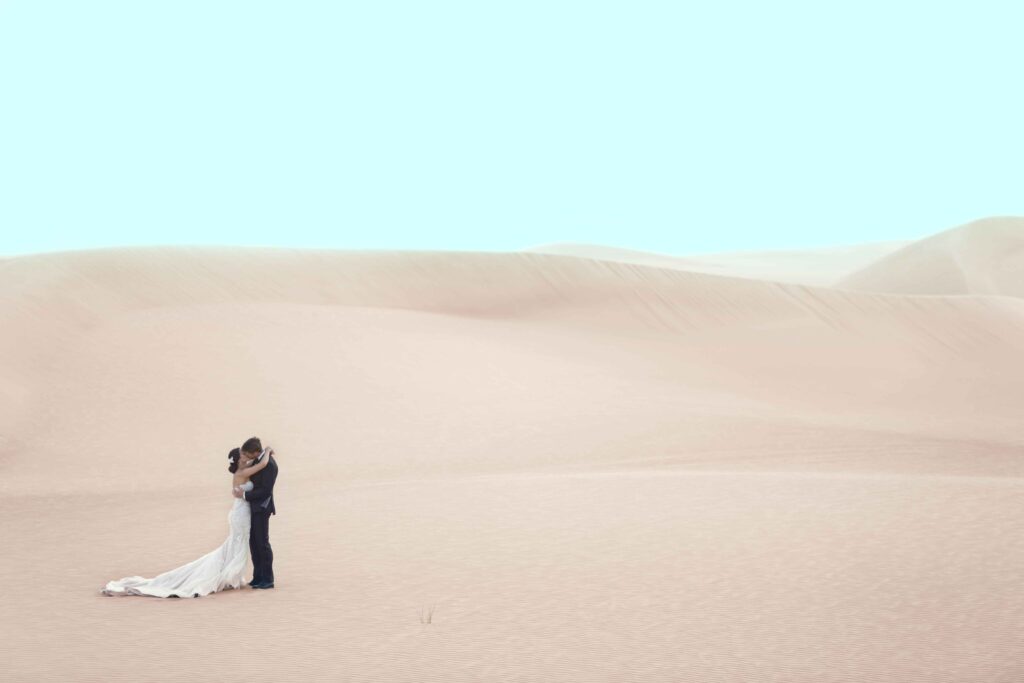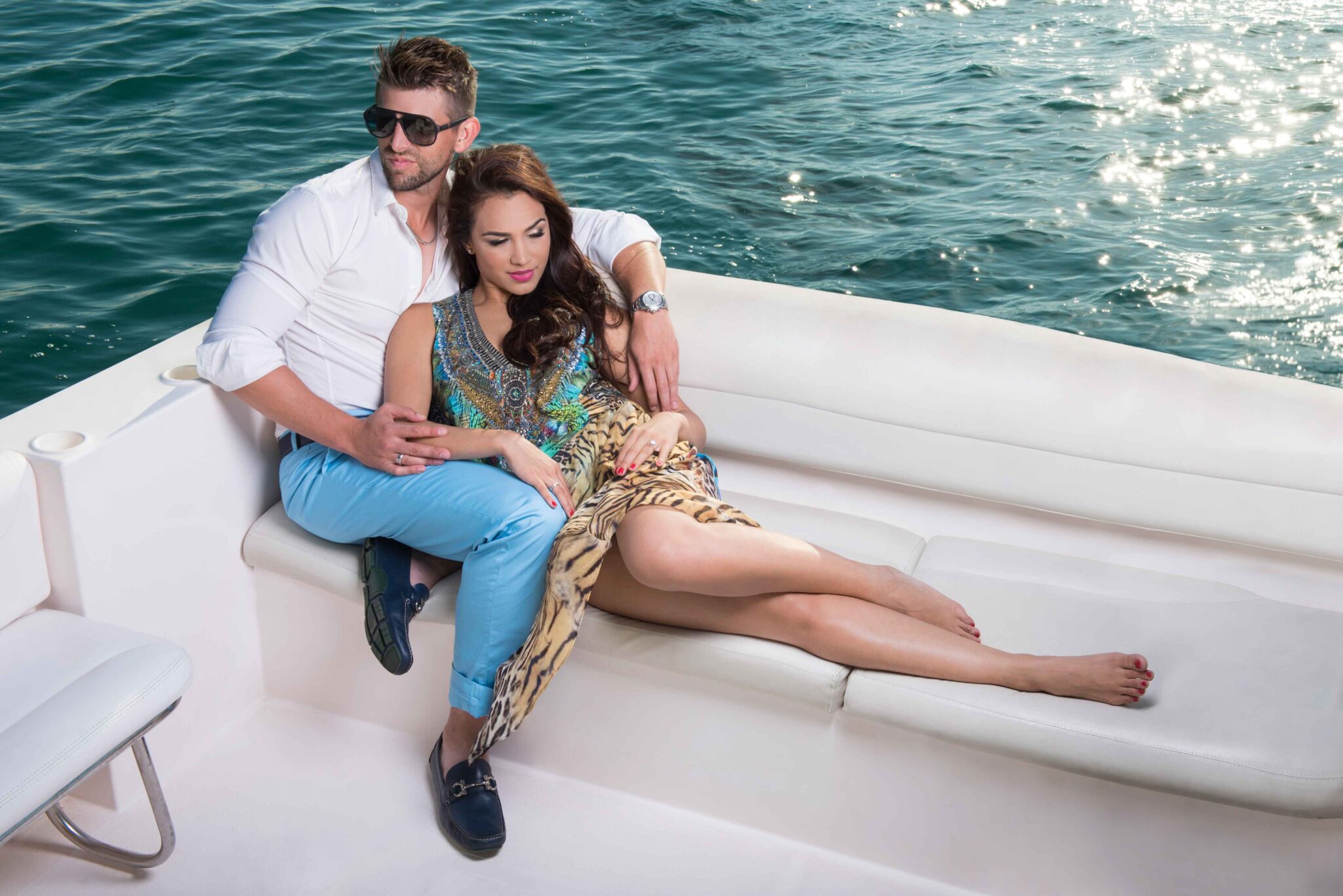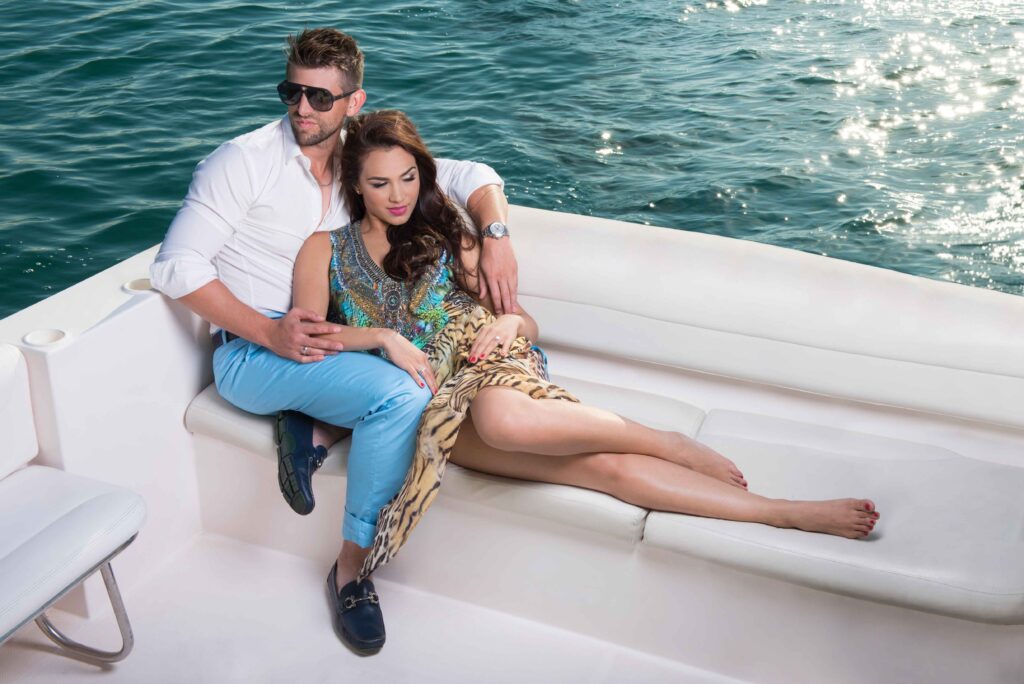 And you have the freedom to watch these tutorials as often as you want, going back to those sections as many times as you need a refresher.
It won't be long before you can approach every wedding with complete confidence, a confidence which you will exude to nervous clients to put them at their ease.
And this incredible instructional experience is yours for just $29, a deep discount from its regular selling price of $99.
Don't miss out on this opportunity to become the best wedding photographer in your region.
Get This Life-changing Wedding Video Tutorial Today To Capture Memories That Last A Lifetime