The Ultimate Watercolor Photo Effect Bundle
Have you tried using a watercolor photo effect yet?
If not, you're missing out.
This kind of effect gives you the ability to create unique and lovely art, combining the vintage look of an old painting with the contemporary feel of your best photography.
With these effects, you can create eye-catching posters, striking city skylines, delicate floral images, or inspiring memes.
The possibilities that these effects open up to your creative inspiration are boundless.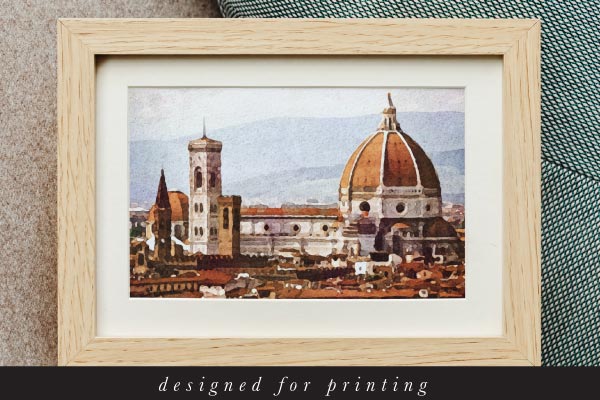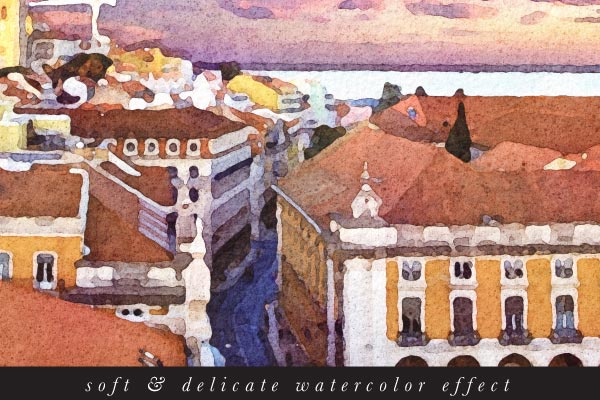 Whether you're a professional photographer, a graphic designer, or just want to create something for fun, watercolor photo effects add an entirely new dimension to what you are able to do.
Ideally, you can load such effects right into Photoshop and incorporate them effortlessly into your workflow, allowing you to create images that look just like watercolor paintings with ease.
But where can you find such transformative and powerful effects? 
It seems that everything on the market is too expensive or too difficult to use, and often the results disappoint. 
Maybe you have given up on the possibility of using watercolor photo effects in your work. Well, all that's about to change!
Add A Realistic Watercolor Photo Effect To Every Photo
Five Incredible Photo Effects Included:
PleinAir Watercolor Photo Effect Kit
Realistic Watercolor Photo Effect
Delicate Watercolor Photo Filter
Vibrant Watercolor Photo Effect Kit
Watercolor Portrait Effect Pro
Each Watercolor Photo Effect Comes With Following Features:
Compatibility with Photoshop CS5 to Photoshop CC 2021
A 2400px by 3000px Resolution Result (RGB)
Dedicated Video Tutorials
The Ability to Produce Amazing Photo Prints
Compatibility with Both Low Resolution and High-Resolution Photos. (It Will Always Produce High-Resolution Results Regardless of the Input Image.)
Note: These effects do not come with actions. They are based on the use of smart objects.
They also will not work well with heavily filtered or sharpened images, or with the iPad version of Photoshop.
Before/After Results You Can Achieve
PleinAir Watercolor Photo Effect Kit
Realistic Watercolor Photo Effect
Delicate Watercolor Photo Filter
Vibrant Watercolor Photo Effect Kit
Watercolor Portrait Effect Pro
Raving 5 Star Reviews From Happy Customers
Thank you so much for creating and sharing this! I use watercolor photo elements as part of a service I offer and even after just trying it for the first time I know this will make my workflow exponentially smoother. By far the most realistic watercolor effect I've seen and I love the customizable features. Your work is much appreciated!
Love this! I'm still newer to Photoshop and I was surprised how easy this file was to install and use. I've been playing around with different photos and it's blowing my mind what can be created with it. Possibilities are endless! Thank you!!
Great effect and easy to use. Appreciate the ability for a transparent background - only effect of this type I've found that has that.
Very happy to use, much better as expected! You immediately feel a great sense of precision and professionalism. Thank you.
Works beautifully, exactly what I was looking for. Thank you SO much! Turned out so much better than I imagined and saved me so much time. Love your products!
Probably the BEST watercolour effect available. I have tried many and I can't find anything that comes as close to perfection as this.
Worked really well compared to a couple of other watercolor actions, Would say "real" watercolor effect
Very easy to use and amazing watercolor images produced. Thank you for this great add-on. 🙂
SO easy to use and makes wonderful portraits from already existing photos!
Great action that is easy to use and gets amazing results
One Bundle For Endless Possibilities
You'll quickly fall in love with the potential unleashed by this unique bundle of effects.
For one thing, they are so easy to use that you'll seamlessly incorporate them into your workflow in no time.
Each effect comes with an easy-to-follow video tutorial that walks you through each step of the process in a clear, concise way.
Most of the effects are easy to customize, coming with multiple masks and adjustment adoptions, so you can let your creativity have full swing.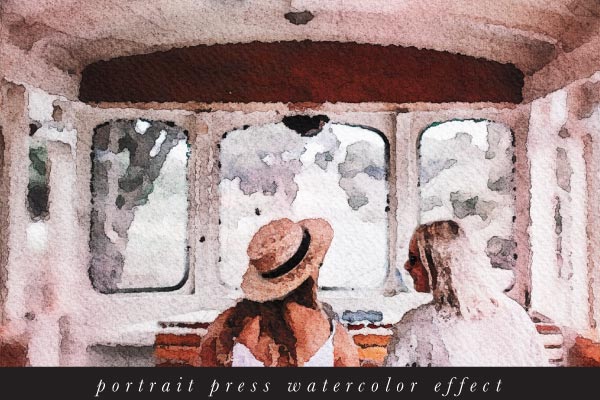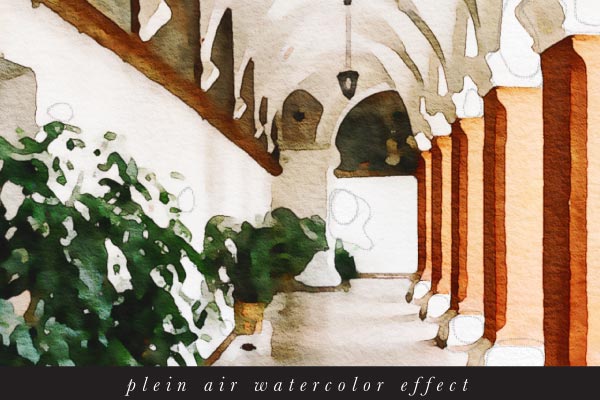 You have the freedom to make some areas of the image look detailed, while others are soft and faded.
Other creative options that exist include authentic paper textures, realistic brush strokes, splatter effects, and pencil sketch outlines.
Just imagine the things you'll be able to create.
Posters featuring inspiring quotes. Unique travel photos to showcase your last trip. Memorable wedding photos. Marker illustrations transformed into vintage paintings. The list goes on.
The bundle even comes with a commercial license, giving you total freedom to sell your products in your Etsy store or on your own professional website.
In this way, you can quickly market yourself as a source of unique and personalized gifts for just about any occasion.
Imagine selling watercolor paintings of local attractions in your town's gift shop or chamber of commerce. 
Or transforming a simple engagement photo into a timeless heirloom. Or producing framed paintings to add a note of vintage beauty to anyone's home decor.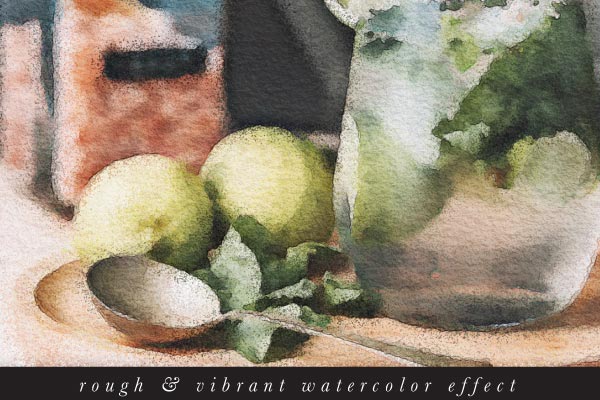 The list of possibilities goes on and on. These effects will lift you out of the realm of ordinary photography to master a new and exciting art form.
Best of all… you can do all this affordably. Because for a limited time, you can snag this one-of-a-kind bundle of effects for $29, more than $20 off its original selling price. So don't wait.
Explore The Most Realistic Watercolor Effects Out There