Take Your Wall Art From Mediocre To Unforgettable!
Stitch Photos Together: Why and How
As a skilled professional, you already know how to create gorgeous photos of people, objects, and outdoor and indoor backgrounds. But now you are ready to add a new skill to your repertoire. You want the power to place your subjects in a scene of your choosing. You want to put a beautiful couple on a beach with palm trees and a man with his dog on top of a mountain. Your creative vision demands the ability to accomplish such things. You know that stitching photos together is the key to taking your wall art from "nice to look at" to "must-have." But what's the best way to go about it?
In your quest to answer this question, you have experimented with a bewildering variety of apps that promise the capacity to stitch photos together tastefully. But none of them quite meet your needs. Some require the use of a large-format camera. Others are simply not user-friendly enough. But none give you the stunning, seamless photo stitching that you need.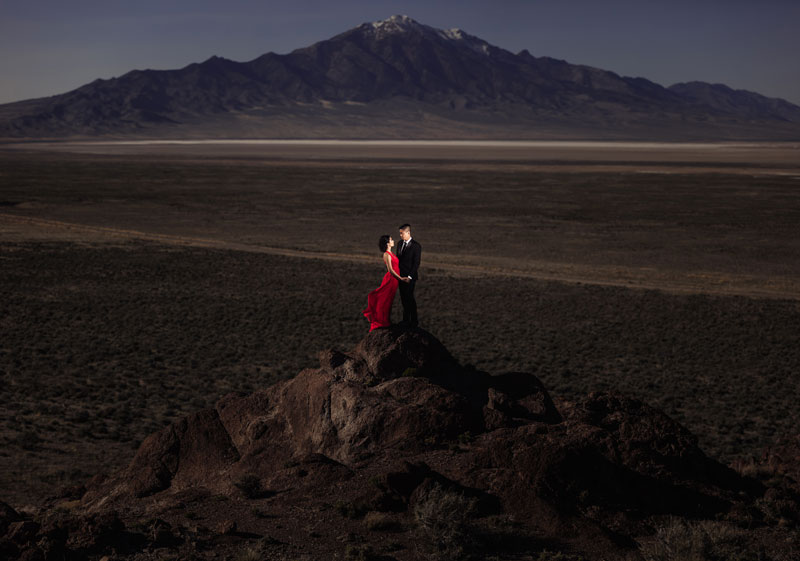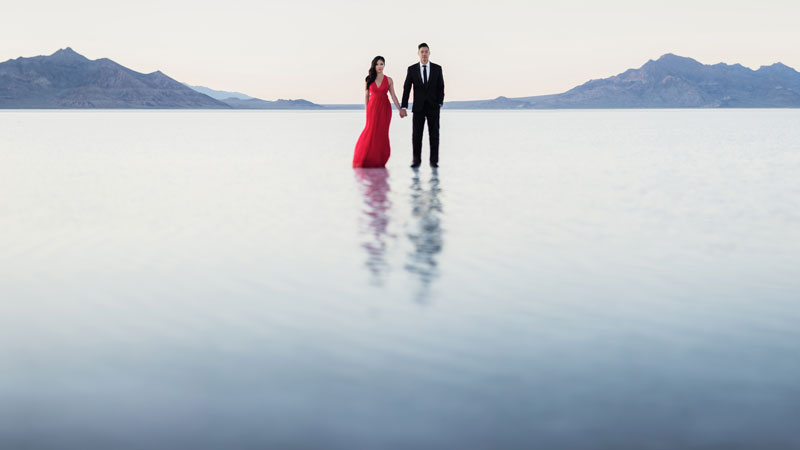 And when it comes to panoramic stitching, it only takes one small error or technical glitch to ruin a brilliantly-conceived photo. As much as you try, flawless alignment of your frames seems to elude you. Despite all your hard work, one of the subjects in the photo appears at a strange, titled angle. An object in your background appears to inexplicably change position between frames. As a result of these errors, a panoramic photo that appeared gorgeous in your mind now just looks silly. In desperation, you begin to wonder if it's time to make a more significant investment in fancy equipment and expensive software tools. But how do you know which of these will meet your needs without buying and testing them all?
What if I told you that the solution to your panoramic stitching woes can be found simply by one $99 digital download?
SLR Lounge's Complete Panoramic Stitching Workshop will show you how to combine the Benziger method with other creative effects to easily piece together multiple images for a stunning result. We provide guidance for every step of the project, from choosing the correct gear to post-production enhancements.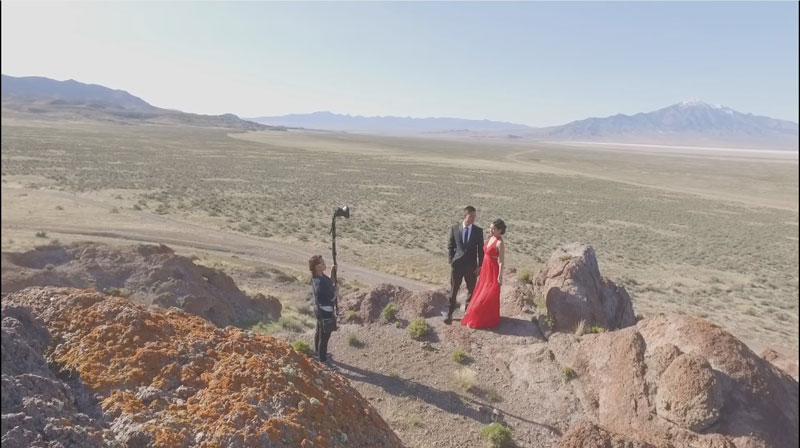 What You'll Get…
This workshop includes five hours of video instruction as well as exercise files for extra practice in stitching photos together. We also throw in Select SLR Lounge Lightroom CC Presets at no extra cost.
What exactly will you learn in these videos and exercises? Here is a sneak peek at the topics covered.
Required Gear
Challenges
Image Capture
Photoshop Blending and Retouching
Culling
Post Production
Three-, Nine-, and Twenty-Eight Frame Stitch
Tilt Shift Colored
DNG Downsampling
The coursework is structured with basic "101" classes which gradually advance from the "201" intermediate level to "301" guidance for an expert. Skills that are introduced in Level 1 are built and expanded on in succeeding levels. So even if you begin this course as a complete rookie, you can quickly rise to become an expert at panoramic stitching.
At the basic level, you will learn how to capture images of rich, hyper-real backgrounds, as well as subjects that draw the viewer's attention, making the scene simply "pop." We also give you helpful pointers on proper gear, finding the right scene, common mistakes, shooting, and troubleshooting.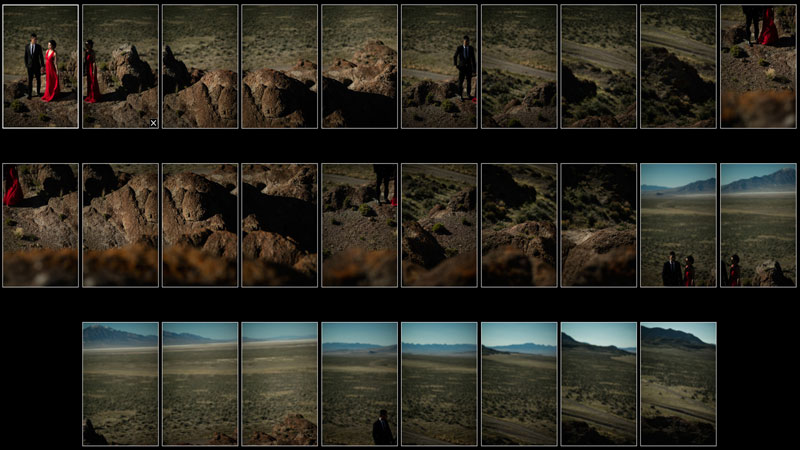 At the intermediate level, you will begin to set yourself apart with insider techniques, such as the brilliant and creative use of flash photography. Acquiring this skill set will make your panoramic photos jump out from the ranks. Prospective buyers will simply have to take a second look.
As you advance to the expert tier, we will teach you how to combine a diverse and flexible array of skills to turn you into a true master of panoramic stitching techniques. You will learn to skillfully combine Tilt-Shift Effects and Flash with the Brenizer Method to produce results that are second to none. As you begin to combine all the skills acquired in Levels 101 and 201, you will have the ability to dominate at every stage of the process.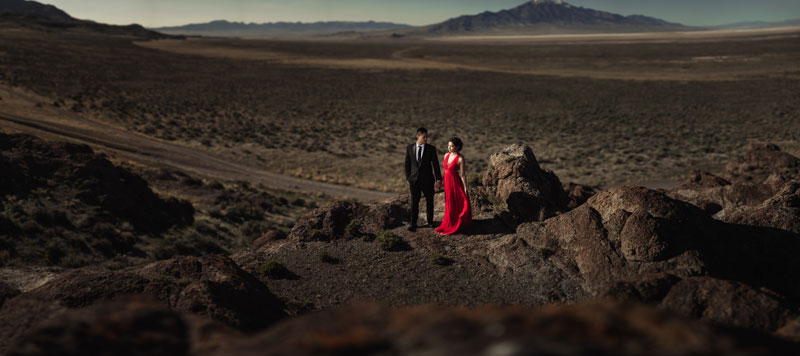 Combining Brenizer Method With Other Creative Effects Trailer
A Clear Advantage Over Your Competitors
Let's face it: the life of a professional photographer seems to become more challenging every day. Competition is fierce, not only from other professionals in the field but also from the easy access to digital and mobile photography tools employed by the amateur crowd.
With the market flooded with photographic creations of all kinds, it's almost impossible to make your work stand out in the crowd. If you're going to make this career a success, you have to create photos that go beyond just "nice" or "pretty." They have to be masterpieces that grab the attention of their viewers, crying out, "You must have me."
Our Panoramic Stitching Workshop is a quick and affordable way of acquiring the skills you need to attain that competitive edge.  You can bring your creative vision of combining multiple images to life without purchasing expensive tools or software or taking expensive classes.
Best of all, these skills can be acquired easily and conveniently in your free time. For only $99, all you have to do is download the entire course and watch it at your convenience.
In the words of a recent client: "This course has brought my shooting concepts to the next level. Pye [the instructor] does not hold back at all in his teaching, and very clear in his instructions and all the small details that we need to know. Awesome course."
Look no further than SLR Lounge to bring your skills far above the competition.