NOBODY MANHANDLES PHOTOSHOP LIKE JOSH ROSSI
These tutorial reveals his techniques
As a part of my daily schedule, I go through my Huff Post each morning. Things that are unusual catch my attention pretty quick. And this time it was this news-
I was too enticing for me, so I gave it a read. To my surprise, it was someone I knew. Josh Rossi has been a favorite for a very long time. He can do magic with Photoshop. And this time he did it again.
Josh Rossi was all over the news for the epic Halloween photoshoot with his daughter Nellee. He worked real hard to make his little girl's superhero dream come true.
But at the end, I can say he was amazing at what he did.
Looking at this pictures, I was awe-struck. Nellee's expressions as wonder woman were surreal, and Josh's Photoshop magic made the pictures come to life.
But I feel there's something that deserves a recognition –  It's Josh Rossi's work with the composites.
I mean they are unparallel. I have never seen anyone work so smoothly with composites. He can transform any picture into a magnificent piece of art with his imagination and photoshop skills.
And this photo shoot makes it pretty evident that he is the ultimate master of composites and his expertise in Photoshop are commendable.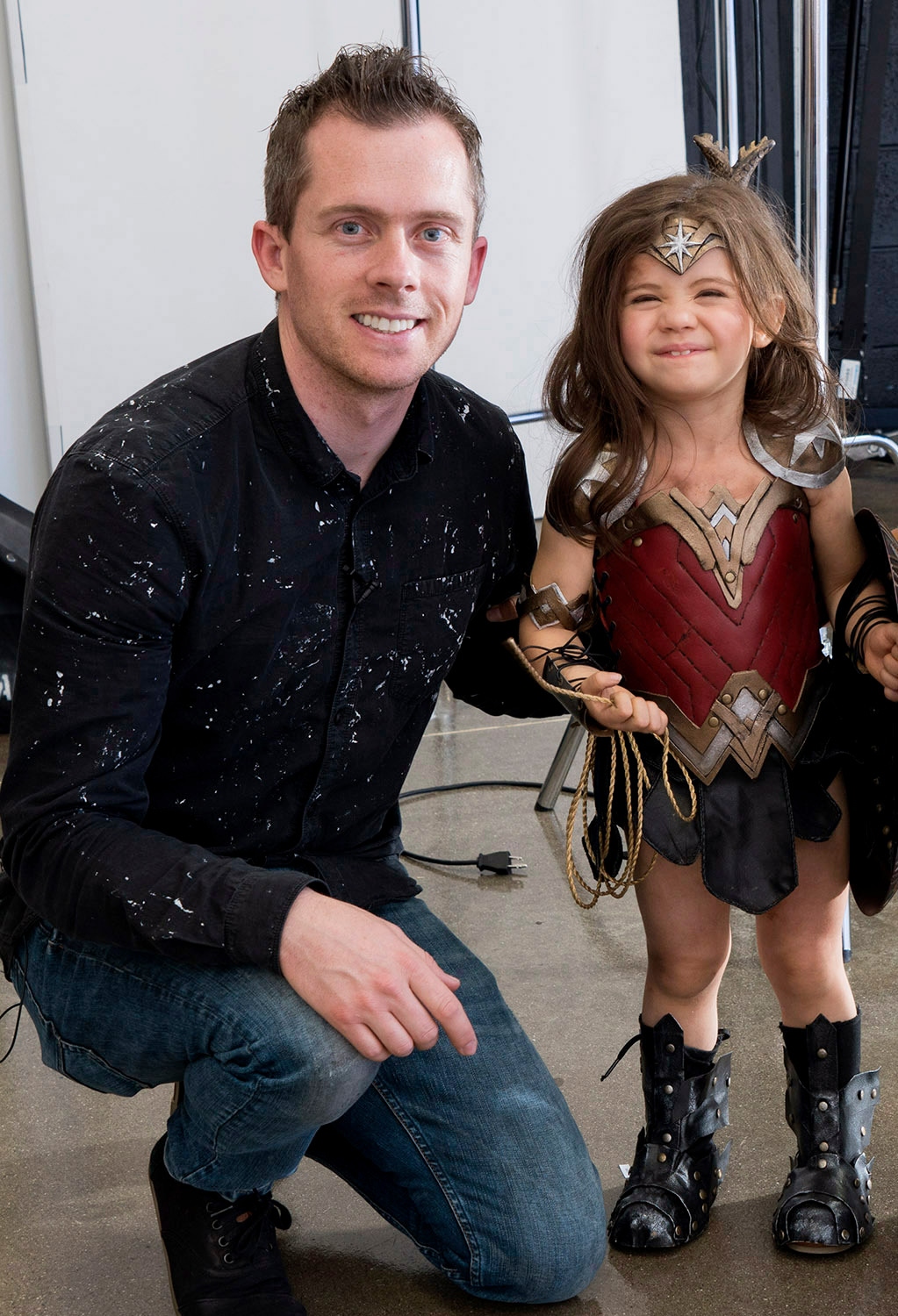 " Check Out The Little Wonder Woman"
He can do wonders with his composites. Here are my favorite ones from this photo shoot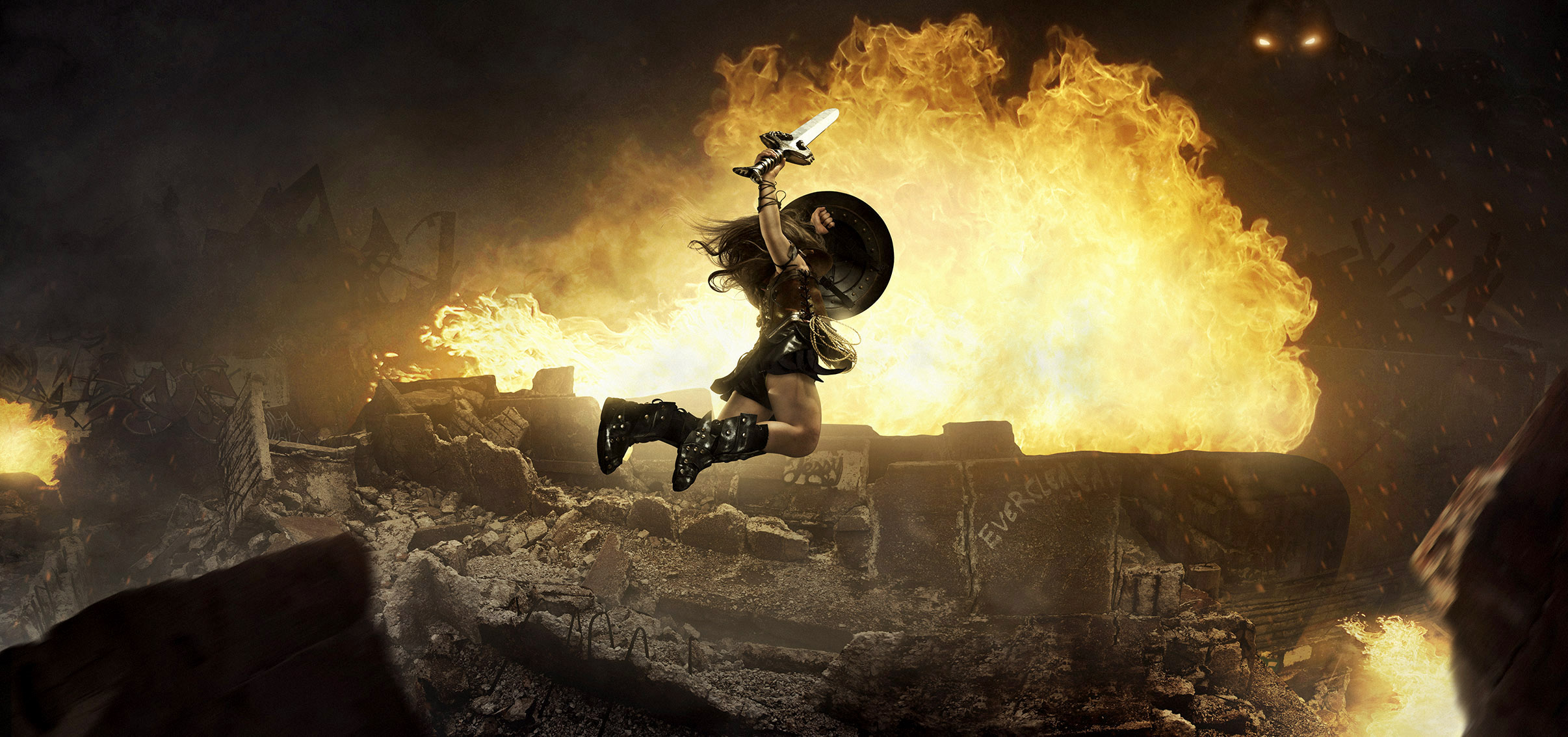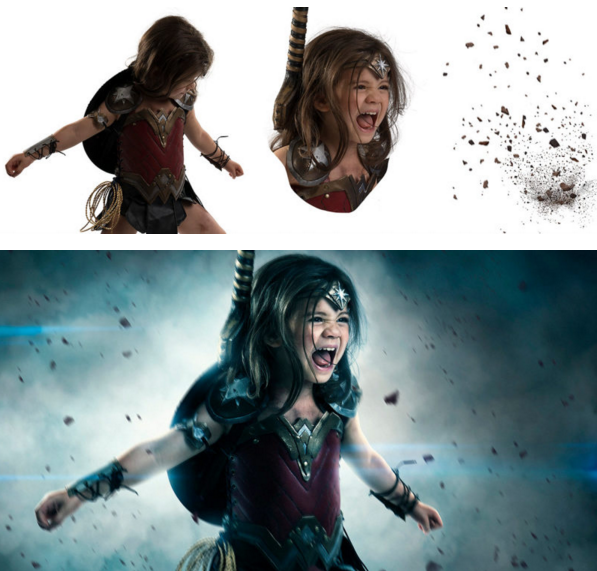 After looking at these pictures, I wanted to share something that will help you with compositing. And then I found this –
Josh Rossi's Creative Portrait Compositing Bundle
You're going to get two videos about learning the Josh Rossi effect. His well-known surreal look.
Each tutorial tackles a different approach you probably wanted to learn. You'll get step-by-step guides to use Photoshop like Rossi does.
By the end of these tutorials, you'll be able to transform your ordinary photographs into spectacular images using the art of compositing (combining multiple images into one).
You'll get real-life responses to challenges you'll face in the field. Techniques that can be used beyond the images you see here. You'll learn Rossi's retouching techniques – some of the most respected in the industry.
WHAT'S IN THIS BUNDLE? WHY SHOULD I BUY IT?
You get two tutorials, one's called Dark Night Fashion, the other Black Widow Movie Poster.
And I'll admit they're insanely titled, but they actually point out what you'll learn to do. In the first, you'll learn to composite day into night for a fashion shoot. And, in the other, stylize your portraits to fit any Hollywood blockbuster.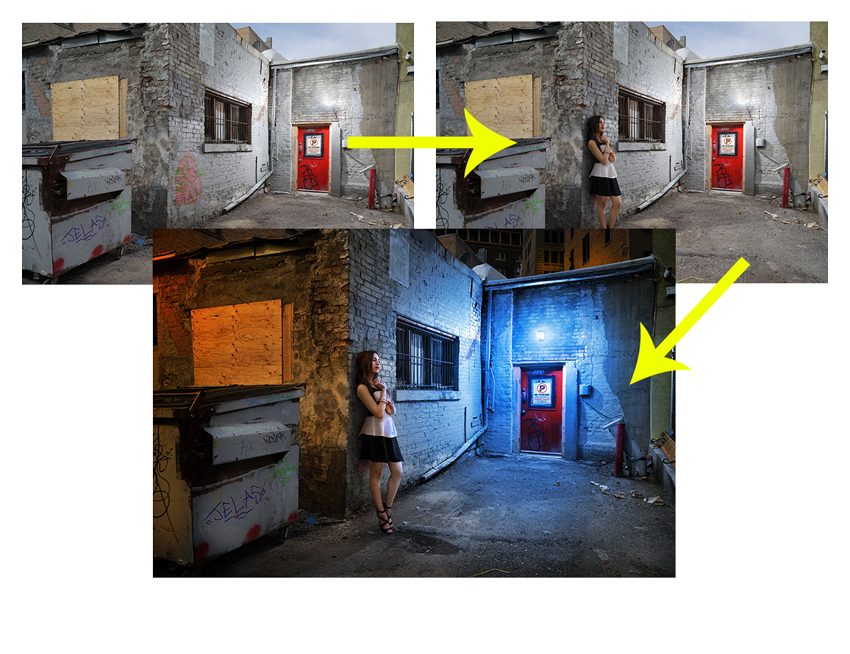 In Dark Night Fashion, you'll learn how to composite daytime photos into one nighttime image.
To do so, you'll learn how to dodge and burn like a pro, and color match like a fashion designer, while cleverly aligning your shadows and adjusting highlights to make sure your model doesn't look out-of-place.
How can I use these techniques for other images?
Well, if you've never turned day into night with Photoshop, then you'll learn a technique you never had before. And since this tutorial focuses on color and shadow, you'll learn one important tip to making sure your colors always match.
In Black Widow Movie Poster, you'll learn how to make a dull portrait look like an action-packed, visually stunning, Hollywood blockbuster.
All the steps are covered: you'll go from the lighting setup to the final edit in Rossi's process.
How can I use these techniques for other images?
Like the one before, this tutorial involves compositing your model from one image to another.
So if you've ever had trouble making sure all your angles, highlights, and shadows come out just right, then you'll learn a lot from this tutorial.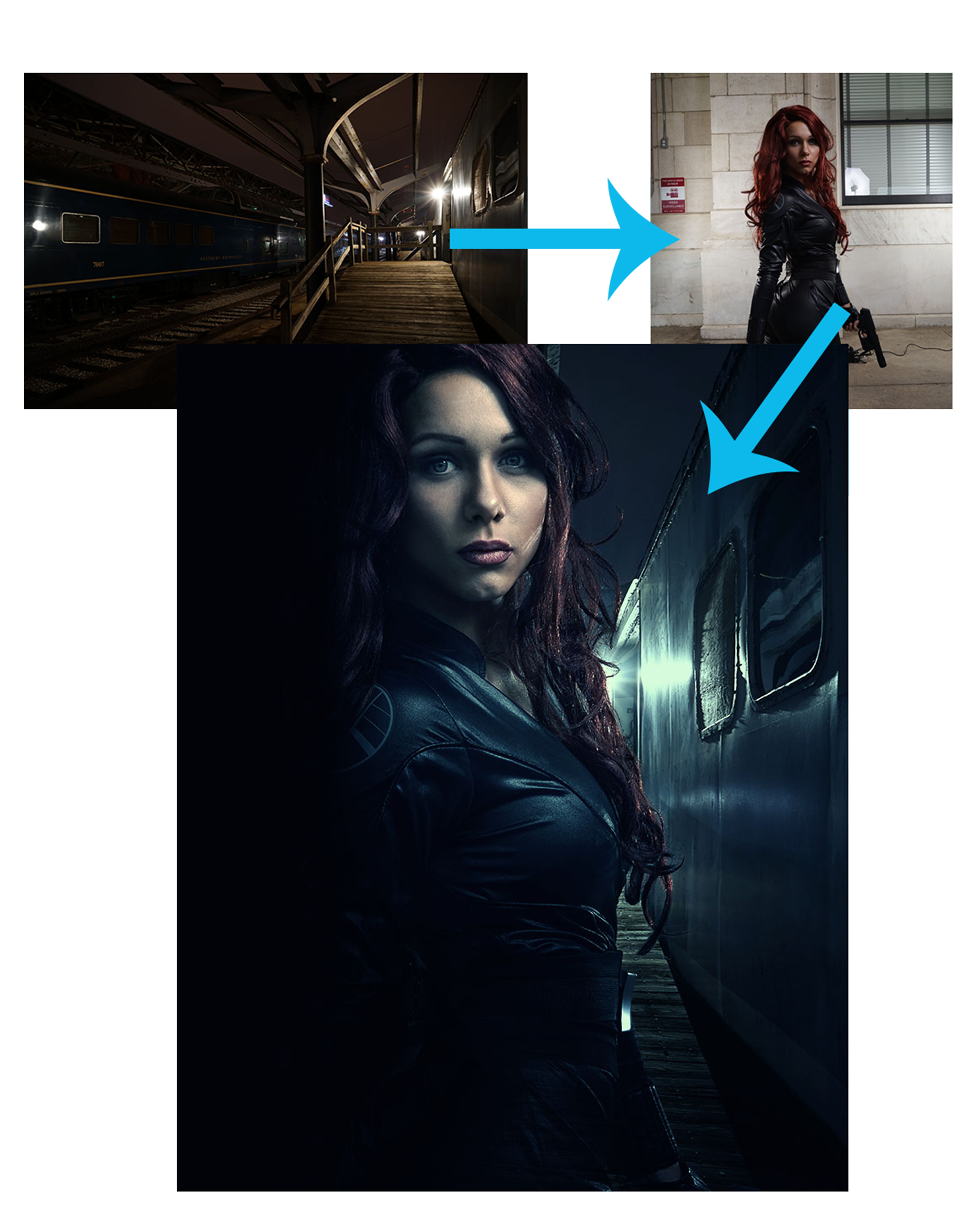 If you want to create extremely creative art and you love the digital canvas, then these tutorials will help you take the next step.
TO SUMMARIZE:
– Dodging and burning techniques for day-to-night composites

– Color and mood matching

– Selecting out hair

– Lighting setups for each image

– Creating artificial lights

– Creating shadows manually

– How to shoot for a composite by using Josh Rossi technique
Want to transform your normal images into something extraordinary?
Get beyond the realm of "normal" post-processing. Buy this tutorial now