Where Do You Want To Go With Your Photography?
Do you want to make it look like a watercolor painting? Or maybe use your photos as unique comic book illustrations? Or perhaps you want to try both of these artistic endeavors, plus a little more?
So the next question is…what's holding you back?
As much as you admire the cleverness of these artistic creations, the reality is that they can be very difficult to reproduce.
Creating an authentic watercolor painting can take hours, even days, of painstaking labor, trying to get the colors and the strokes exactly right.
And not every photo translates into a comic book graphic that easily.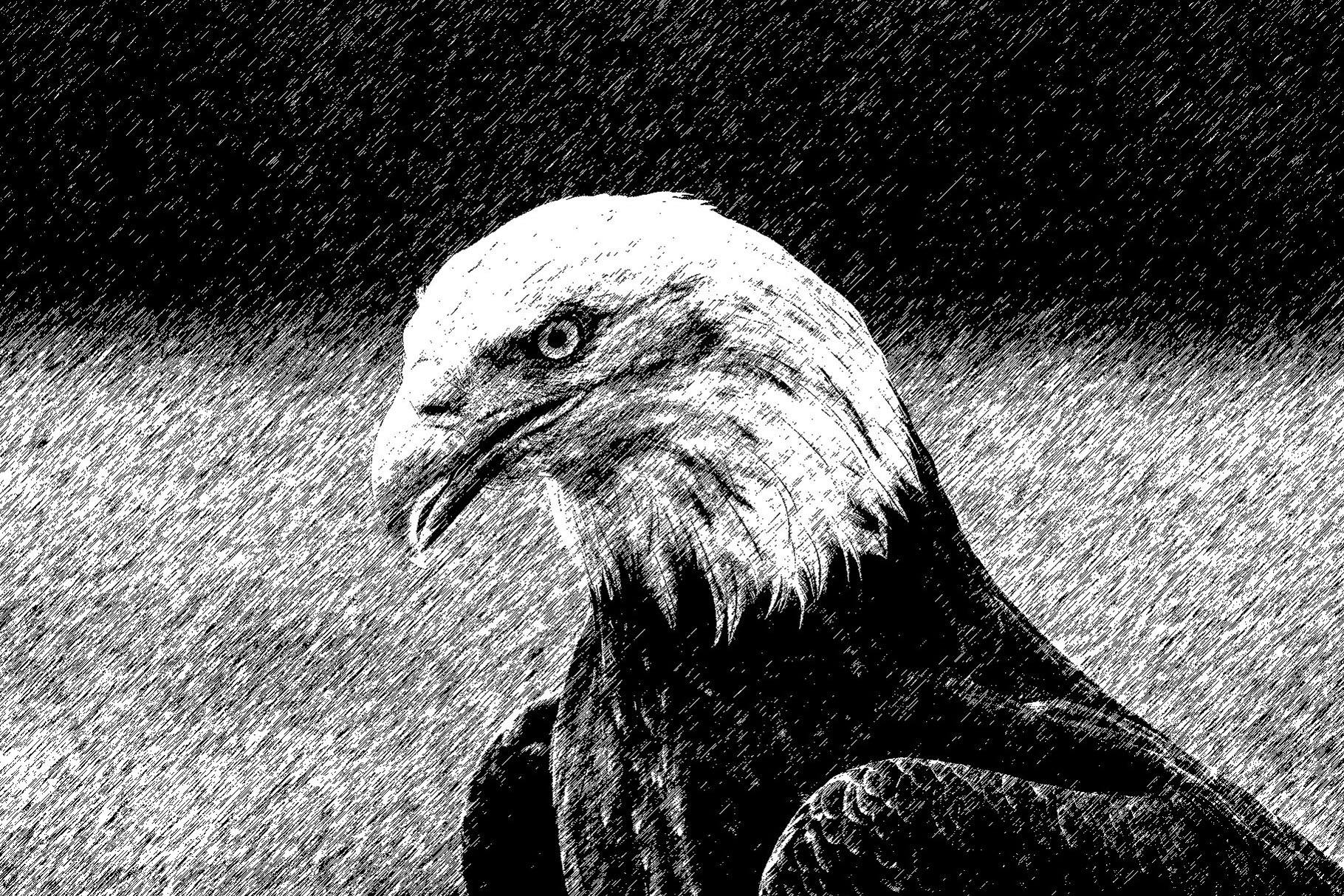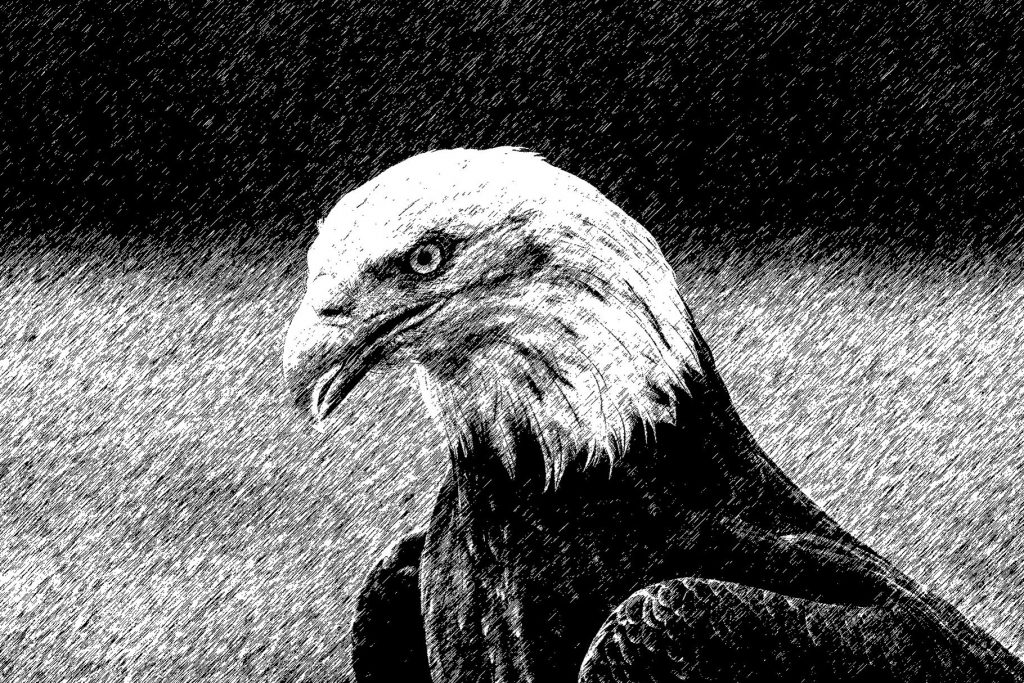 Although it may appear simple, but that look requires an artistic talent and a carefully curated process all on its own. Most comic book artists spend years perfecting it.
If you want that great look right now, you might consider purchasing some Photoshop actions to get the cool artistic effects you crave.
But even these effects are not enough to satisfy your creativity.
After all, there are only so many times that you can use the Ink Pen effect before it gets boring. And then you're ready to move on to something else.
Plus not every Photoshop action meets your needs. Some are too hard to use. Others are too expensive, especially if you only use it once or twice.
What you really need are enough effects to satisfy your creative muse no matter how many different, unique effects you want to try.

5 Actions Included In The Ultimate Ps Action Collection:
Action #1: Comic Book Photoshop Action
Turn any image into a comic book graphic instantly, complete with the vibrant colors, outlines, and that one-of-a-kind halftone effect. No need to draw or paint by hand.
Action #2: Cel-Shading Photoshop Action
Try out an innovative effect that allows you to create non-realistic photo renderings of objects, characters, or landscapes through Cel-Shading. Avoid the painstaking process of creating a digitally Cel shaded image, and instead generate it automatically.
Action #3: Ink Pen Photoshop Action
Create the look of authentic pen drawing and sketching effects with just one click. You don't even need your own brushes or backgrounds
Action #4: Watercolour Photoshop Action
Create the unique mottled look of a real-life watercolour painting from your landscape photos in one click. No tracing, drawing, or hand painting needed.
Action #5: Airbrush Poster Photoshop Action
Transform any photo into a retro film poster in less than ten seconds. This effect retains your original image while adding outlining marks, brush strokes, and color contrast to give it that old-fashioned glamorous feel.
Compatible with Adobe Photoshop and/or Adobe InDesign
Come in convenient file formats including ATN, JPG, PSD, and INDD

Compatible with both Mac and Windows devices

This Deal Comes With An Extended Commercial License For Unlimited Personal & Commercial Use. No Reselling Allowed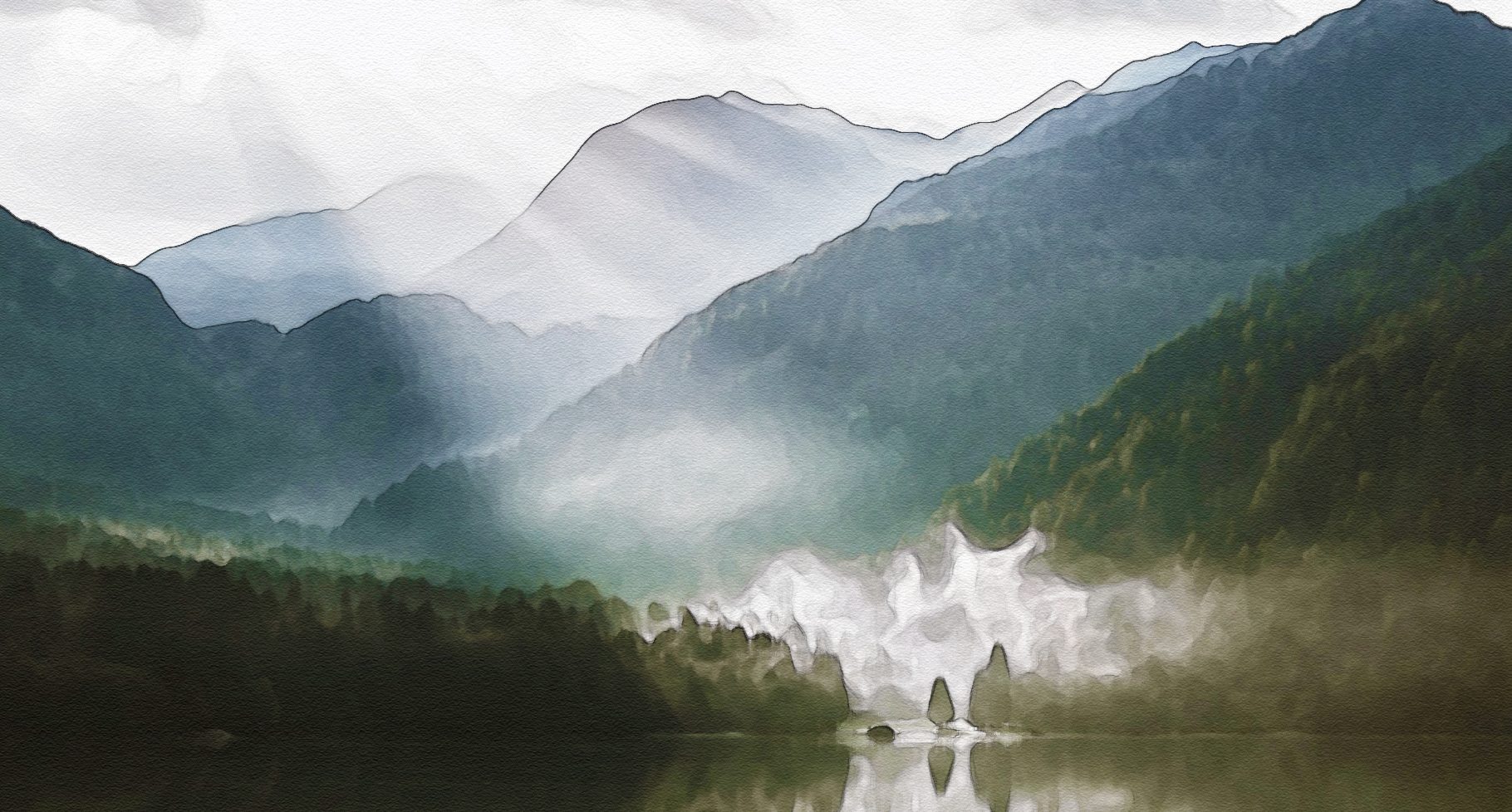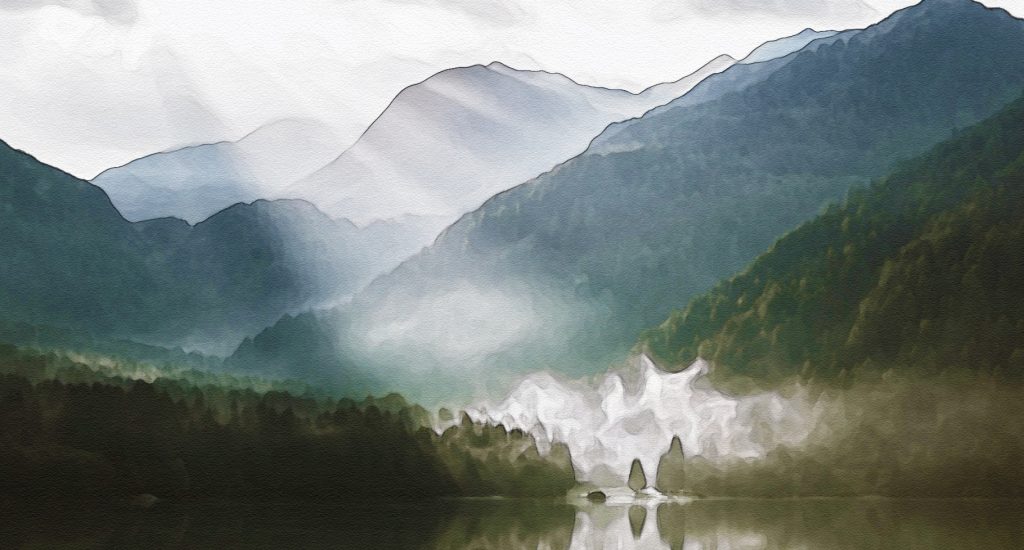 Never Lack Creative Inspiration Again
With this bundle of effects, you will never lack inspiration again.
Whenever you begin to get bored new possibilities will present themselves.
You can even try recreating the same images in multiple creative ways to see what you like the best.
In fact, there's no end to the experimentation that is possible with this menu of cool effects.
You'll find yourself with a continuous stream of new ideas.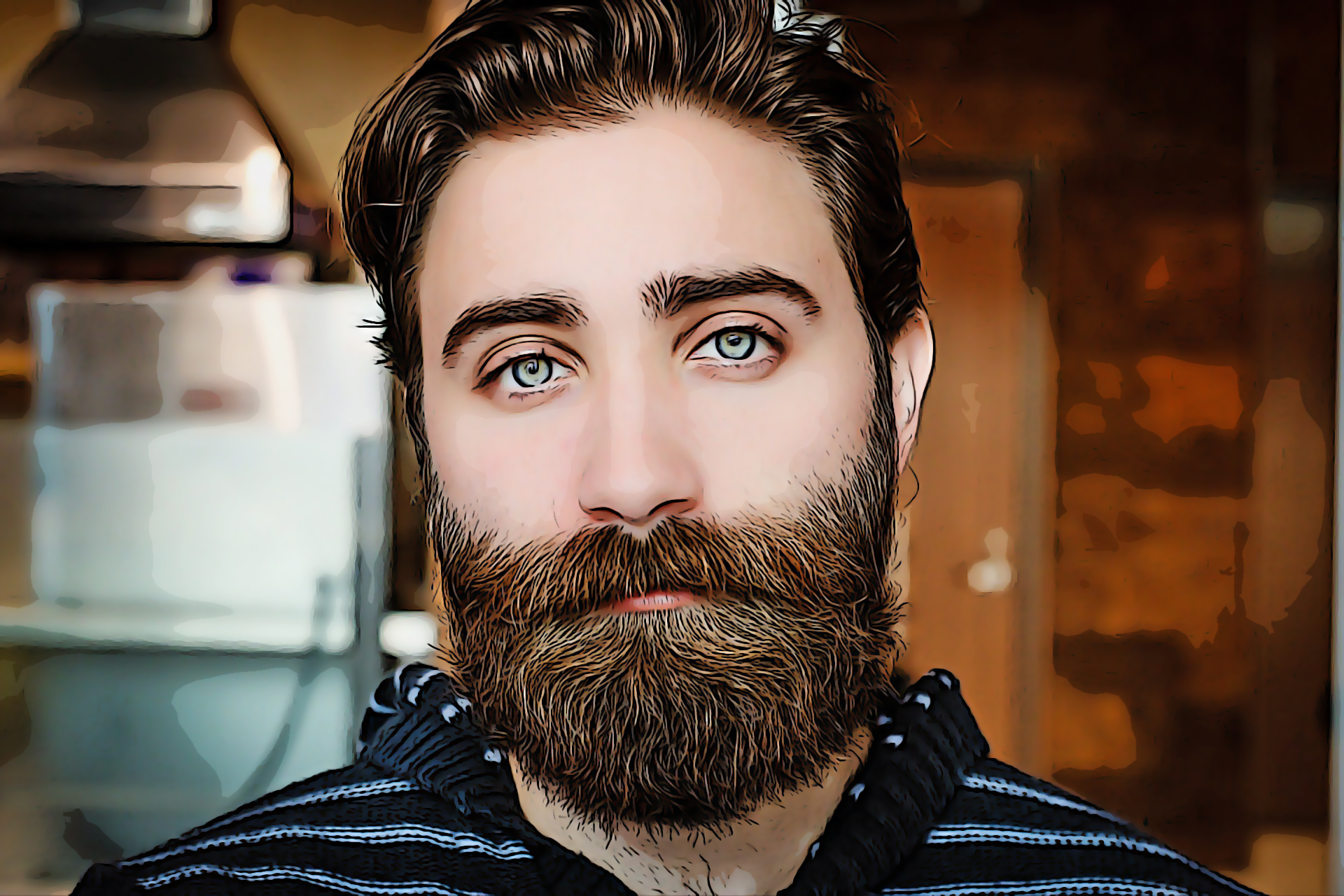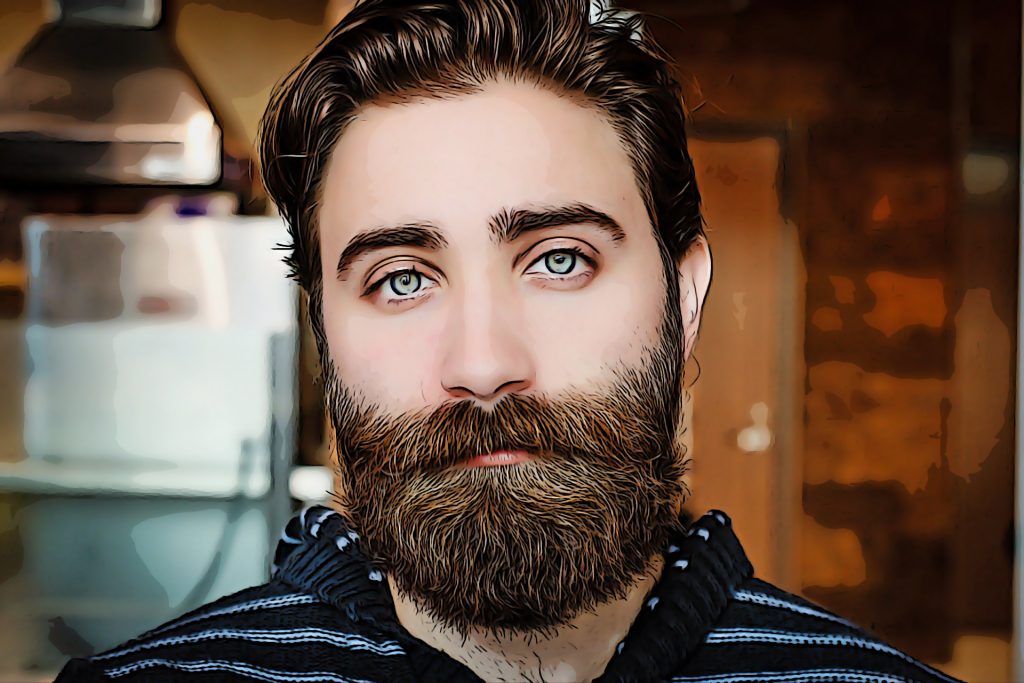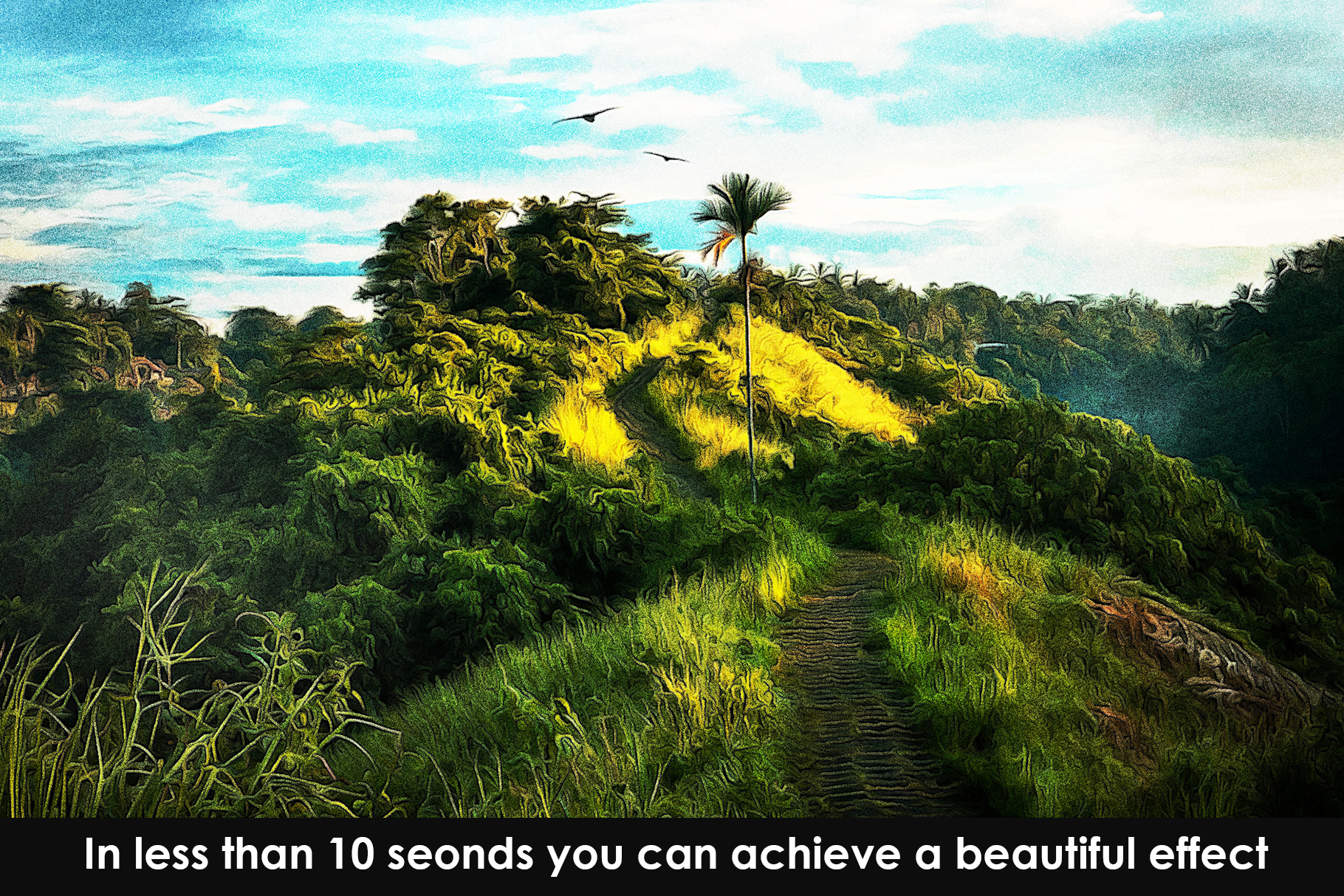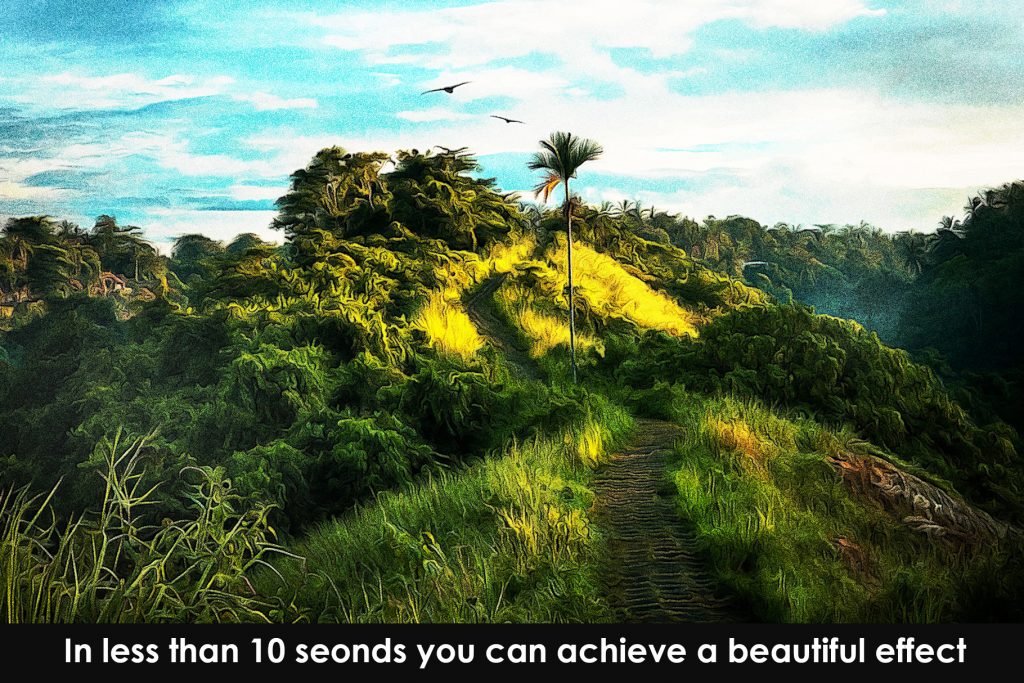 Make a family portrait into a memorable ink drawing? Why not! Create a painting in the style of Monet to immortalize a beach at sunset? Of course you can.
And these unique, creative images are of course a wonderful way to bring more visibility to your artwork by posting them on your website and social media.
If you have ever longed to create unique effects like these, now's your chance. This collection of one-of-a-kind artistic effects is now available for an incredible one-time price of just $19.
Get This Ps Action Collection Today & Take Your Work To A New Level