Ah, Photoshop. It's magical. You can do almost anything to your photos with just a few clicks.
If you have the right actions, that is.
A set of good Photoshop actions allow you to achieve all kinds of creative and stunning images, and have a lot of fun at the same time.
If you're searching for exactly the right Photoshop actions at a price that won't break the bank, we have got a deal just for you.
For a limited time, we offer two amazing collections of Photoshop actions in one great deal!
If you purchase our collection of 12 Caricature and Rough Drawing Action Scripts, we'll throw in our bundle of 50 Premium Photoshop Actions…for free.
12 Unique Scripts For Photoshop In One Package
This package contains all the Photoshop action scripts you need to transform your photos into original drawings and paintings.
There are two scripts for Photoshop :
Rough Color Drawing
Color Caricature
Rough Drawing script includes 4 effects:
Light – The light rough drawing effect
Styled – Gives stylized look
Textured – The textured effect with slightly desaturated style
Dark – The dark drawing gives darker shaed of color
Color Caricature script includes 8 effects:
Crayon – The playfully colorful look of a crayon drawing.
Heavy Crayon – With firm, vibrant lines and hues.
Color Caricature – A fun, colorful drawing.
Soft Color Caricature – Soft and gentle shades added to a pencil drawing.
Smooth Color Caricature – Gently blended colors liven up a drawing.
Smudge Color Caricature – Colors delicately smudged like an old-fashioned oil painting.
Black and White – A simple but dramatic pencil sketch.
Draw Caricature – A drawing that playfully captures your subject as a caricature
Take A Look At The Color Caricature Effects Below
Heavy Crayon Caricature Effect
Soft Color Caricature Effect
Smooth Color Caricature Effect
Smudge Color Caricature Effect
Black & White Caricature Effect
Take a look at Rough Drawing script effects
Bundle of 2 Photoshop action scripts – Carricature(8 effects) and Rough Drawing
Applicable to Photoshop (versions: CS5 through Creative Cloud 2018) and Adobe Elements (versions: Versions 13 and 14)
Operating systems: Mac OS X and Windows
Can be used with different image types
Easy to use
Compatible with Mac OS and Windows
BONUS – 50 Premium Photoshop Actions
We are glad to give away these specially curated 50 premium Photoshop actions with this bundle. This pack contains below categories –

Highlights –
50 Premium photoshop actions that will come in handy every time.
Fully editable, high-quality, non-destructive actions that won't disturb your editing flow.
Every action will dramatically enhance your photos.
Compatibility with CS3 to CC and Creative Cloud.
You can use these actions for both personal and commercial project.
Check out Some Before / After Examples Using These Scripts For Photoshop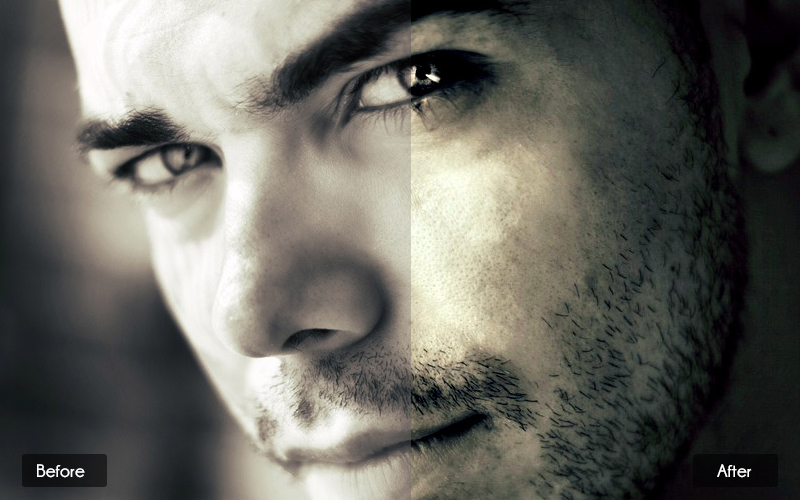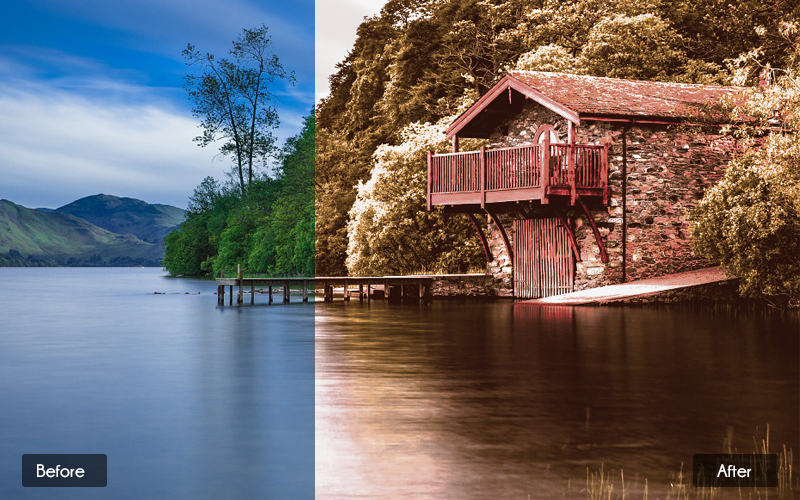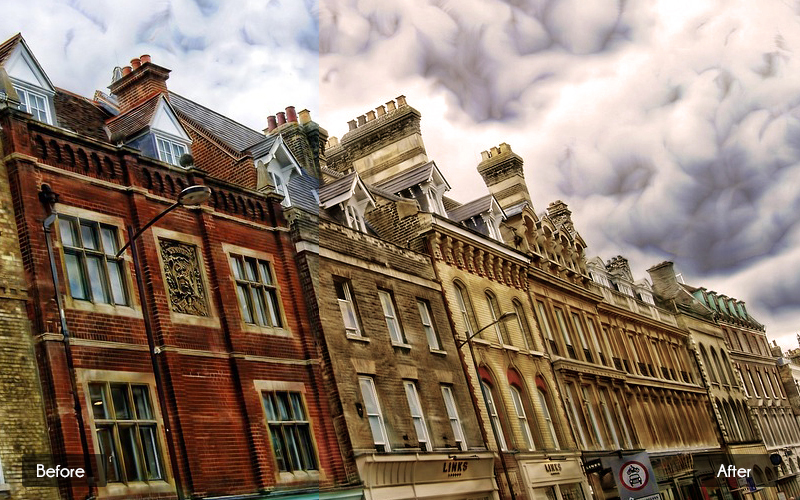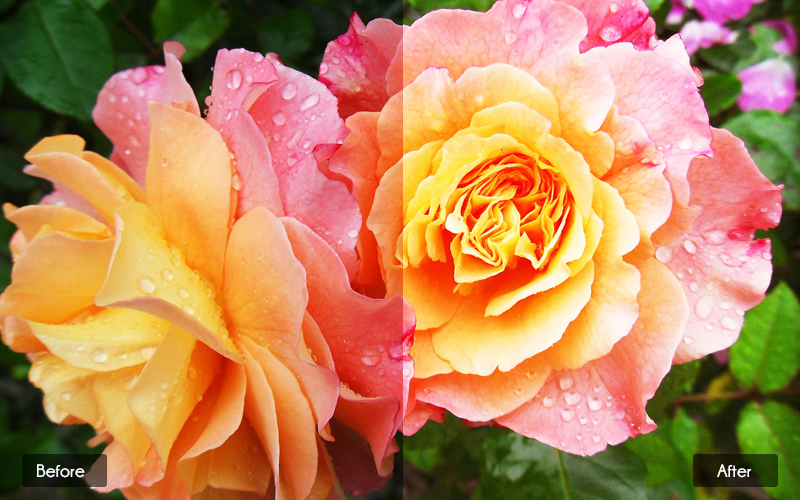 How To Use These Scripts For Photoshop
Open an image in Photoshop or Elements.
In Photoshop, you select the script through the drop-down Photoshop menu File >> Scripts >> Browse… and select the script from the folder you've stored it in.
In Elements, select 'Expert Mode' then select the script through the menu File >> Open (and in the dialog box select 'Enable all documents') then select the script from the folder you've stored it in. Select the script through the menu item, as above, or Drag the script onto the app's icon.
A drop-down menu box will let you select a Charcoal style.
You can choose from available styles.
You can further customize the look of any of the art styles.
You also have the ability to increase or decrease the intensity of outlines, tones, density, and even color and texture.
Also, there is one additional dropdown selection in the menu 'Output All available Styles to JPG'. This will allow you to export your image with all art styles as JPGs. It will create the art layers and then ask you to select or create a folder to store the sample images in. It will then output the JPG files the same size as the original image.
The Best Photoshop Actions At an Unbeatable Price
You're going to love having the ability to transform any photo into an original caricature or rough sketch with just one click!
Instantly your photo can become a vibrant crayon drawing or a dramatic pencil sketch. And these action scripts also come with a variety of unique effects to make your drawing look exactly as if you'd created it by hand.
And to encourage even more artistry, you also get 50 of the best Photoshop actions thrown in along with it.
This means your creativity is not limited to drawings and caricatures. You can play with a bewildering variety of actions and effects to make your photos smoother, sharper, cooler, warmer. You can create eye-catching black and white or artsy vintage effects. There's really no limit to what you can do.
So grab this amazing 2-for-1 deal while it lasts!
**Download Now**