The Only Extension Panel You Need For Photoshop
Have you thought of trying a Photoshop extension panel to push the limits of your editing workflow?
If you've been using Photoshop for a long time, chances are that you've become bored with it.
As thrilling and fun as Photoshop can be, there comes a time when you yearn to stretch your wings a bit.
You want to step even further outside your creative comfort zone, to create images that are even more stunning than anything you've done before.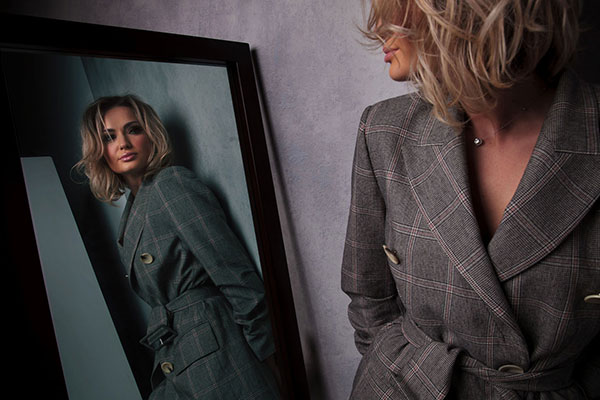 But you may be wondering if this is even possible. 
If you've tried experimenting on your own, you may find yourself disappointed with the results.
You might spend hours playing with presets and actions only to find that the final product looks contrived and clumsy, when the effect you were going for was captivating and compelling.
To make matters worse, many of the tools available, though they look great on paper, fall short when you try to make them work in real life. 
They can be difficult and clunky to use, cluttering up your workflow and ultimately causing more stress than they are worth. But we're about to change all that.
A Photoshop Extension Panel To Transform Your Craft
A Checklist-Based Workflow to Make Edits Quick and Easy
10 Lightroom and Acr Presets
22 Automated Tool Presets
Play and Learn Tips
A Dedicated Youtube Training Channel
Full Ownership (No Subscription Necessary)
The Latest Photoshop Cc Panel (Also Available for CS6)
Over 100 Fully Customizable Photoshop Actions
35 User-Defined Buttons

An Installation Guide and a Printable User Manual
Three Lifetime Product Licenses
Cutting-Edge Techniques That Are Accessible to Mainstream Photographers
Raw Profile Enabled (For Cc2019 and Later)
24 Photo Realistic Brushes to Retouch Hair, Skin, Etc.
Studio Canvas and Film Grain Texture in 4k Resolution
Photoshop for Apple Silicon with Rosetta Emulation (This Is Required)
Adobe Lightroom 4, 5, 6, and Cc Versions
Adobe Camera Raw 7 or Higher
All Language Versions of Photoshop (Text Is in English)
32-Bit or 64-Bit Windows and Mac
Adobe Photoshop CS6, CC2015, CC2017, CC2018, CC2019, CC2020, CC2021 or CC2022 (Required)
8 and 16 Bits RGB Mode for All Actions
Please Note: This Is Not Compatible with Photoshop Elements
Pro Workflow Photoshop Extension Panel
Before/After Results You Can Achieve
Raving Reviews From Happy Customers
"Since I have used Classic and now Pro Workflow X Photoshop extension panel my productivity in Photoshop has gone up! With the three modules at your fingertips creating that nexy level image that seperates you from other photographers is just a click away! A consistent workflow every time in all aspects of retouching makes it worth the price. Navigation is intuitive and with multi-step actions a dialog box gives instructions. If I could only have one tool in my Photoshop Workflow it would be Pro Workflow X."
"A hidden gem! Just a couple of days into it and the interface makes perfect sense. This is truly designed for photographers. Once the muscle memory kicks in, the editing spped rockets up. 90% of what I need in photoshop has a button for it on the panel, and mostly all techniques used are completely non destructive. The panel is also fully responsive without any lag. Kudos to the team for putting this together. "
"I am very impressed with the quality of this interface. Start using it and it makes everything so much easier to edit your photos in Photoshop. There is more looking for a technique for editing as everything is at your finger tips. Well done. It definitely speeds up the workflow."
"This is one amazing and must have tool for Photoshop. My workflow is so much better and consisitent now. Mostly becauses the layout and easy access to the tools. Pro Workflow X is the way to go."
"Well thought-out tool. This is a must have for photoshop cc. It works perfectly."
"The Pro Workflow X panel is quite a genuis solution to working efficiently in Photoshop. The hard work put into creating the product is evident in the ease of its use."
"I have been using the panel for a while now...really faster & better results."
"I'm very happy with the panel. It is really speed up my process. Perfect for my workflow."
"Awesome tool. Made my work so much streamlined."
"Really easy & excellent set of tools for retouching as well as color grading portraits. It has become part of my regular workflow."
The Photoshop Extension Panel You've Been Waiting For
At last, with Pro Workflow X you get the best of all worlds: the ability to meet ProQuality standards, combined with beginner-level ease of use.
That means this incredible software makes it easy for you to achieve professional-level results, even if you've never tried a Photoshop extension panel before.
Far from slowing you down with clunky tools, this extension panel will actually speed up your workflow, so you'll be producing more incredible photography than you ever have before. 
Far from slowing you down with clunky tools, this extension panel will actually speed up your workflow, so you'll be producing more incredible photography than you ever have before.
It comes with a dizzying array of beauty retouching tools, such as heal/clone, soft light, and contour/cheen (to name just a few). You can also access an amazing variety of Makeup and Hair tools, like Eye Shadow Color, Creamy Foundation, and White Powder Mask.
Not to mention the many skin retouch, color grade, photo illustration and quick mask features, all right at your fingertips.
All of these features are professional-grade, so they're sure to make every photo look absolutely flawless, with that indefinable polish only achieved by master photographers.
This comprehensive palette of effects can be yours right now for just $99, an incredible discount off its real value of $299.
Grab This Photoshop Extension Panel Today Before It's Too Late!