Create Your Own Star-Wars Inspired Background
Photoshop Compositing Made Easy
It's hard to overestimate the difference that the right Photoshop compositing course can make.
The art of Photoshop compositing has come a long way, and all sorts of possibilities are available now that we could only dream of before.
The effects are so dramatic, that they're almost as enjoyable as a good sci-fi movie.
That means, now you can combine your love of cinematic effects with your love of photography for a truly dazzling result.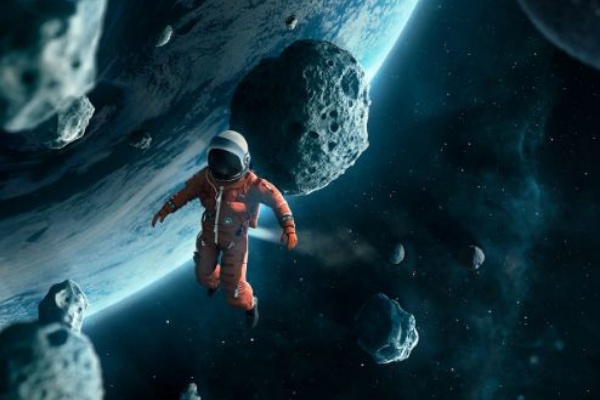 But when you actually make the attempt, you will probably find that it's much more difficult than you thought it was. 
No matter how hard you try, it seems almost impossible to get the background to look right.
The colors or lighting might seem off, making your background look fake and contrived. 
This, of course, is completely the opposite of the effect you want to achieve. The best Photoshop composite photography looks real, authentic, compelling, even if the background is obviously based on a fictional movie or character.
That really is the magic of photography compositing: it makes even the most surreal images appear lifelike and real. So how can you achieve that effect in your own photography?
Until now, it's been up to each of us to figure it out for ourselves. But that's all about to change with this Photoshop compositing course.
Take Your Compositing Skills To The Next Level
The Course Includes a Total of 16 Lessons [ 2.30 Hrs ]
Using The Project Files

How To Download The Project Files 

Creating The Background

Creating The Sky and the Sun

Creating The Mountains

Adding The Clouds Part 1

Adding The Clouds Part 2

Adding The Characters

Color Correcting The Clouds
Adding The Tie Fighters

Adding The Mandalorian Part 1

Adding The Mandalorian Part 2

Adding Baby Yoda Part 1

Adding Baby Yoda Part 2

Color Correcting the Subject

Finishing off The Background

Painting Rim Light

Last Finishing Adjustments
What You Can Create With This Photoshop Compositing Course
The Perfect Photoshop Compositing Course
If you love playing around with Photoshop, and also love cinematic effects, then this is the perfect course for you.
But it does so much more for you than simply show you how to use a Mandalorian sunset effectively.
Through this process, you will learn some of the essential skills to achieve dramatic results with your composite photos each and every time.
Advanced masking, blending, luminosity, and blurring techniques are just a few of the skills you can add to your repertoire after taking this Photoshop Compositing course.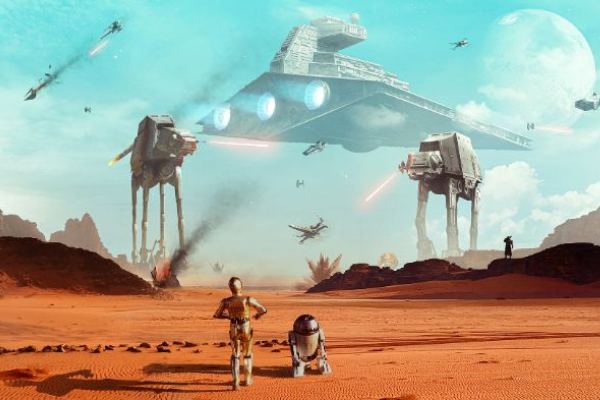 While it's certainly fun to play around with a beautiful sunset from a favorite movie in your photos, this course allows you to do so much more.
The skills you pick up can transfer to a variety of backgrounds and images, providing a creative freedom you never thought possible.
You will come away from this course with practical, hands-on competence in the matching of light and color, the use of displacement maps, light painting techniques, and everything else you need to create stunning composite photos in Photoshop.
Your composite photography is sure to stand out from the crowd, making any image look realistic, no matter how surreal and cinematic it may be.
Just like the Star Wars saga, your work will take viewers into another beautiful world that they can believe in. This vast repertoire of skills would take years or many hours of instruction to acquire.
But right now, you can purchase this Photoshop compositing course for just $29, an amazing discount from the regular selling price of $100. 
This Photoshop compositing course is a once-in-a-lifetime opportunity, so don't hesitate.
Start Creating Dramatic Composites Today