Turn your personal hobby into a profitable business
Get 200+ lessons on various photography tips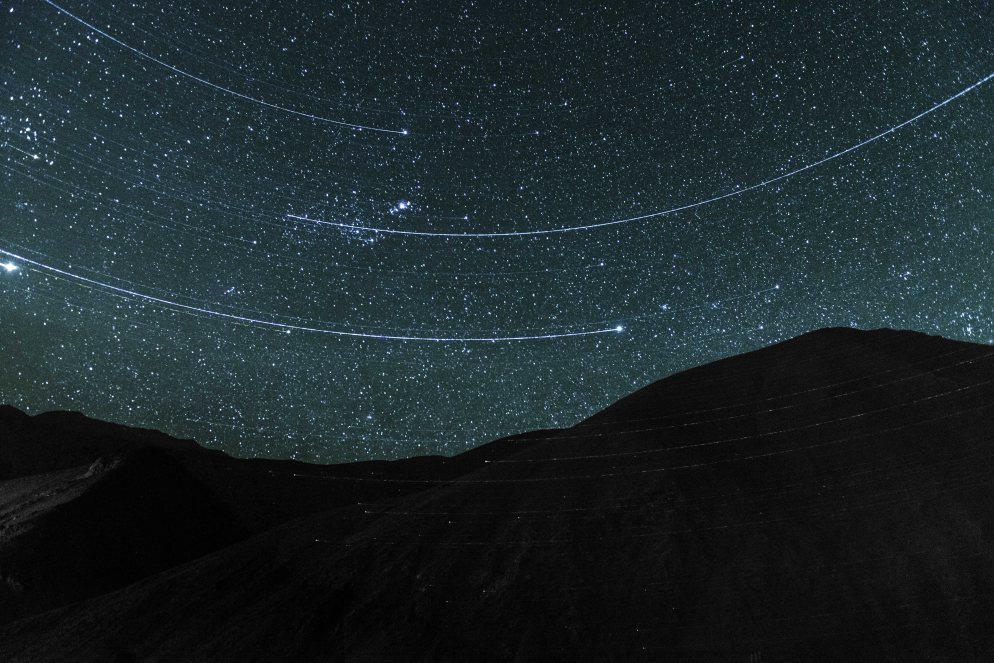 Your opinion of this course will depend entirely on your end-goal for photography. So what's your end-goal? What do you ultimately want from it? If you're fine with where you are, then you're probably already making money with your work.
But if you know you still have some mental hurdles to overcome, then this video course will be clutch. It's the most comprehensive breakdown of photographic technique, gear, and editing we've ever seen. It's not specialized. Almost every topic you can imagine is discussed.
If you're a complete newbie, this might be heaven. You'll learn about editing, portraits, landscapes, smartphone photography, tripods, lighting, starting a wedding photography business, how to sell your photos, lenses, lens filters, camera settings, branding . . .
Nearly every step that goes into making great photography — and selling it — takes up a lesson. Again, it's the most comprehensive guide to learn professional photography we've ever seen. It's slick. Modern. And super informative.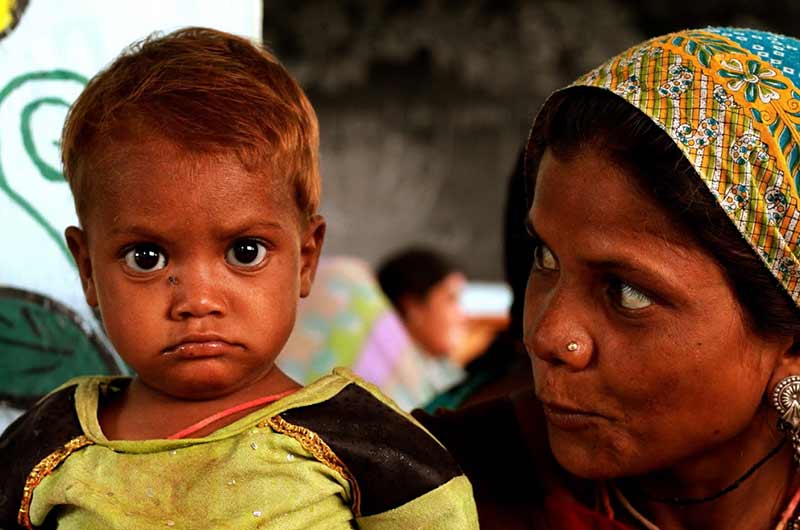 After 11 hours, you'll get a thorough understanding of your camera and gear so that you can use them to their fullest potential and begin a profitable photography career. But you have only a limited time to get this photography tips deal.
If you want to finally learn professional photography, master the technique, science, and art of photography, you shouldn't wait.
What will I learn? Why should I buy it?
There's no way to do this course justice without listing everything that you'll learn. So at the bottom I'm going to provide a link for you to see all the lessons. But I'll go over the main ideas of what you'll learn here.
At the start, you'll get the basic photography tips and tackle how a camera operates, learn the types of cameras and lenses available, and equipment you'll need for accomplishing your goals. You'll then dive into the different styles of photography you can focus on.
Then you'll learn about your camera settings, including how to shoot in manual mode. You'll learn to use stabilization tools and master how to properly compose and light a scene. You'll even learn how to take great photos with a smartphone or tablet and how to edit images.
You'll also learn how to brand yourself, create a portfolio and website, and find freelance work or a full-time position. Gain insight into licensing, fair use, and more. And if you want to get into wedding photography, you'll learn how to start your own business.
Okay, here's the list. Click here to read it. It's too long to put on this page. But I want you to get a full taste of what's in the course.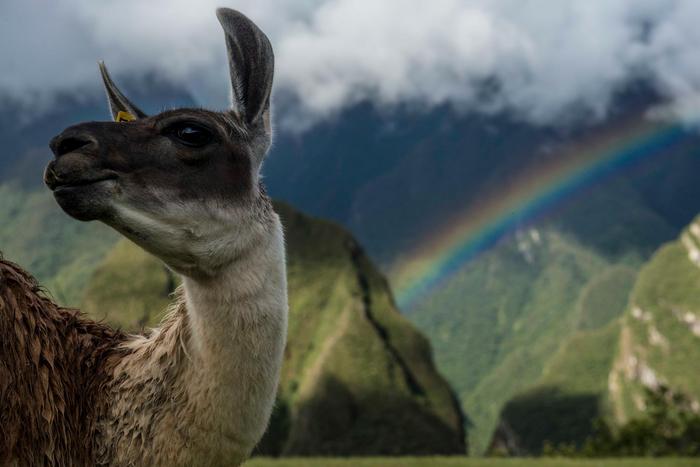 SECTION 1:
Introduction to the Course
What will you learn in this course & who is it for? 02:04
From iPhone to fancy DSLR: the basic photographers toolbox 02:00
Success! How will you succeed in this course? 00:51
Map to Success – What are you interested in learning? (Text)
How does camera exposure work in under 3 minutes! 02:44
Course Requirements – what do you need to take this course? 01:44
Who are we – the instructors?  02:57
SECTION 2:
Photography Basics – history & where we are today
Introduction to the Photography Basics section 01:02
A brief history of photography 05:38
The longer version of the history of photography (Text)
Modern photography – where are we today? 02:37
Conclusion – what did we learn in this section? 00:45
SECTION 3:
Understanding the Camera
Introduction to the Understanding the Camera section 00:44
Types of cameras 01:19
Camera Type: Smart Phone 01:51
Camera Type: Point & Shoot 01:43
Camera Type: DSLR 02:55
Camera Type: EVIL – not in the spooky way! 01:52
How does a camera work? 04:35
Shutters & Sensors 02:49
Sensor Size Chart (Text)
How does the camera work? ( 4 questions )
File Formats – RAW vs. JPEG 02:38
The Power of Shooting in RAW Revealed 03:34
Conclusion – what did we learn in this section? 00:29
SECTION 4:
Purchasing a Camera & Additional Equipment
Introduction to the Purchasing a Camera section 00:35
How to purchase a camera – what's your goal? 01:55
How to build your complete camera kit 02:37
Where should you buy a camera? 02:18
What's in our camera bag? 05:36
Memory Cards 02:13
Lenses & Filters 03:03
Batteries & Chargers 01:39
Stabilization – Tripods, Monopods, Gorillapods 02:11
Flashes & Lighting 02:57
Camera Cases & Bags 02:36
Practice: Put together your camera kit! 02:00
Conclusion – what did we learn in this section? 00:39
SECTION 5:
Camera Anatomy & Settings
Introduction to the Camera Anatomy & Settings section 00:56
Detailed look at a Nikon DSLR 13:57
Detailed look at a Canon DSLR 10:38
Detailed look at a smart phone & our favorite apps 02:36
Practice: Play with your buttons! 00:44
The Nikon Info Button 02:29
The Camera Menu – Let's go through it together – Nikon 02:07
The Camera Menu – Let's go through it together – Canon 02:07
Changing Image Quality on a Nikon 01:38
Changing Image Quality – Canon 03:19
Picture Styles on a Canon 01:34
Image Review on a Nikon 01:53
Formatting Your Camera on a Nikon 01:40
Image Review on a Canon 02:06
Formatting a memory card – Canon 01:01
Practice – Choose your settings! 00:42
White Balance Symbol Chart (Text)
Understanding Burst Mode (Text)
Scene Modes Chart (Text)
Do you know your camera's buttons & menu? (4 questions)
Conclusion – what did we learn in this section? 00:47
SECTION 6:
Drop Auto – Learn to Shoot Manually
Introduction to the Drop Auto section 01:08
What is exposure? 01:40
What is aperture (aka. f-stop or iris)? 03:18
Aperture Charts (Text)
What is shutter speed? 03:15
Dive deeper into shutter speed & watch a slow motion shutter (Text)
What is ISO? 04:14
What is the exposure triangle, and how does it work? 02:47
Exposure Triangle – Diagram & Examples (Text)
Do you know your exposure triangle? (5 questions)
Using your camera's light meter 03:38
How to use the camera's Histogram (Upcoming)
Practice – Set your exposure for 3 scenarios! 00:49
What is focus – depth of field explained 02:28
Depth of Field – Visualized (Text)
Getting in focus using the auto-focus mode 03:34
Getting in focus using the manual mode 02:32
Shooting fast objects 01:57
Practice – Taking pictures of cars! 00:31
Shooting in low light 02:22
Shooting at night 03:21
Practice – Taking pictures inside! 00:47
Conclusion – what did we learn in this section? 00:42
SECTION 7:
Using Stabilization – Tripods, Monopods, more?
Introduction to the Stabilization section 00:43
Tripod Tips 02:34
Monopod Tips 01:19
Other types of stabilization 01:32
Tips for better handheld photography 03:21
How do you get non-blurry photos! (3 questions)
Conclusion – what did we learn in this section? 01:37
SECTION 8:
Composition – What is in your frame?
Introduction to the Composition section 00:59
What is composition? 01:49
The rule of thirds 07:37
When to throw out the rule of thirds 01:25
Rule of Thirds: Visualized (Text)
Perspective: changing your angle 03:17
Perspective: Visualized (Text)
Do you know your basic composition? (5 questions)
What's the Mood of your photo? 05:56
Wide Angle vs Telephoto & Zoom 03:35
Wide vs. Telephoto Lenses: Visualized (Text)
Choosing a background 02:37
Panoramic compositions 02:45
How to position your subject 05:24
Focus on the details 01:48
Using depth of field creatively 02:23
Colors – think about how colors affect your photos 03:09
Black & White photos – adding emotion by subtracting color 02:58
Practice – Go on a photo adventure! 00:55
Phil's Photo Walk – Let's look at his photos! 07:12
Conclusion – what did we learn in this section? 00:33
SECTION 9:
Lighting – How to light your photos
Introduction to the Lighting section 00:52
What is light? 01:20
What types of light sources do we have? 01:14
Understanding light temperatures 01:37
Light Temperature Chart (Text)
Setting your white balance properly 02:11
What is three-point light? 01:28
Complete guide to three-point lighting (Text)
Do you know your light? 5 questions
Using ambient light 03:08
Using the flash 02:55
Practice – use your flash! 00:46
Shooting silhouettes 01:30
How to take a silhouette photo – diagram (Text)
Practice: Take a silhouette photo! 00:27
Conclusion – what did we learn in this section? 00:47
SECTION 10:
Lenses – Diving deep into lens types and styles
Introduction to the Lens section 00:46
What is focal length? 02:05
What standard lenses should you have? 02:14
Depth of Field – Revisited 04:11
What are our favorite lenses? 05:19
Fisheye lenses 01:18
Tilt shift (aka swing shift) lenses 01:35
Tilt-Shift Video Example (Text)
Polarizing, ND, and UV filters 03:19
Polarizing Filter: Visualized (Text)
Do you know your lenses? (5 questions)
Conclusion – what did we learn in this section? 00:43
SECTION 11:
Situational Photography – Taking better photos wherever you are
Introduction to the Situational Photography section 01:06
5 Tips for Better Landscape Photos 02:34
5 Tips for Better Nature Photos 02:54
Practice – Get outside and take some pictures!00:40
5 Tips for Better Portraits 03:07
5 Tips for Better Portrait Lighting 03:51
5 Tips for Better Photos of Kids (or Pets) 02:24
Practice – Take pictures of your kid (or pet)! 02:24
Conclusion – what did we learn in this section? 00:44
SECTION 12:
Smartphone Photography – Take better photos, the selfie way!
Introduction to the Modern Photography section 00:38
Using our favorite smartphone apps 03:30
How to take better pictures with your smartphone 05:54
Tips for composing better square images & Instagram success! 06:17
Practice – Take your best smart phone photo! 00:54
Making money with your smartphone images (Text)
Conclusion – what did we learn in this section? 00:43
SECTION 13:
Photo Editing – Make your images pop with the best photo editing applications
Introduction to the Photo Editing section 01:02
What is photo editing, and why do we do it? 02:37
What programs do we like for editing? 04:44
How to get a free trial of Adobe Lightroom & Photoshop 01:17
Importing and Organization in Lightroom 03:53
Rating photographs – what is our process? 05:37
Practice – Import & rate your photos! 00:49
Adjusting exposure 09:20
Adjusting color temperature (white balance) 03:36
Cropping 06:35
Sharpening 07:00
Adjusting Saturation & Vibrance in Lightroom 03:44
Brightness & contrast 04:35
Vignettes & blurs 03:17
Exporting & saving 09:56
Practice – Improve your photos in Lightroom! 01:12
How to get rid of blemishes in Lightroom! 117.46 MB
Hue, Saturation, Luminance controls in Lightroom 05:07
SECTION 14:
Photo Editing in Photoshop
Editing a RAW Photo in Photoshop 04:33
Editing a JPEG Photo in Photoshop 06:33
Stitching together a panorama in Photoshop 04:47
Get Rid of Blemishes in Photoshop – No more zits! 02:24
SECTION 15:
Editing Photos in iPhoto
Importing & Organization in iPhoto 03:17
Quick Fixes in iPhoto – How to quickly make your photos look amazing!02:47
Using the Effects Tab in iPhoto 02:56
Advanced Photo Adjustments in iPhoto 05:30
Exporting/Saving Photos from iPhoto 03:08
Conclusion – what did we learn in this section? 01:13
SECTION 16:
Make Money with Photography
Introduction to the Making Money with Photography section 01:03
What jobs can you do with photography? 02:48
Branding yourself 03:51
Tips for branding yourself 03:58
Tell everyone, everywhere 02:49
Sharing your photographs – our favorite sites 05:56
Creating a website/portfolio 05:44
What you need to put in a website 06:50
What should you charge as a photographer? 06:42
Finding freelance photography work 08:08
Unique ways to dive into photography 04:03
Landing a full-time photography job 03:31
Conclusion – what did we learn in this section? 01:16
SECTION 17:
Selling your Photographs – Where to sell, licensing tips, and more!
Introduction to the Sell Your Photographs section 01:22
Best stock photo sites for making money online 04:21
How one guy made $15,000 in one day on Instagram 02:52
Selling your own photography 03:46
Understanding licensing 03:06
How to license your photos 03:46
Fair Use photographs 03:33
Conclusion – what did we learn in this section? 00:54
SECTION 18:
Start a Wedding Photography Business
Introduction to the Wedding Photography section 03:14
Amazing Wedding Photos (Text)
Why should you be a wedding photographer – pros and cons 09:46
Define Yourself – Branding yourself to success 09:57
Putting together packages 11:11
Tips for pricing your work 15:06
What's a contract, and why do you need one? 06:00
Finding inspiration from other wedding photographers 06:58
Using friends and family to get your first gig 10:39
The science behind Craigslist 09:01
Wedding websites – WeddingWire.com 07:00
Key moments that you need to capture 10:10
Having a plan for working overtime 06:23
Promoting on social media 12:21
Creating a free website 10:31
Anthony Carbajal's wedding website sample 02:30
Using Bluehost & WordPress to build a website 03:13
Tips for blogging about your wedding photography 10:38
Be Unique – the key to success 09:16
How to get your 'next' job 09:38
SECTION 19:
Conclusion
Thank you & please leave a review!
About the instructors:
Phil Ebiner started teaching online courses in 2012, and now has over 50,000 happy students on Udemy learning all sorts of things from photography to video making. Phil worked as a photographer at a private college a few years ago doing event coverage, marketing & advertising, and social media.
Sam Shimizu-Jones has been taking photos his entire life. Growing up in Santa Cruz, CA, he fell in love with photography skating around town. Since then, he's traveled the world taking photos for business and pleasure. Most recently, Sam worked as the photographer for Floating Doctors, a medical non-profit working in Panama.
Are you ready to learn the Photography Tips Master class and finish your education?
Grab the most comprehensive guide to learn professional photography you've ever seen.