AI Based Convinient & Easy Photo Editor
Are you in search of the perfect online photo editor? If so, you know that a good online photo editor is hard to find.
Some of them are easy to use, yet come with such a limited variety of effects, that you quickly become bored with them.
Others promise every capability you've ever wanted, yet are so unwieldy and cumbersome that you end up giving up on them…or wasting hours of your valuable time trying to get them to work.
After all, when it comes to photography, your two most valuable assets (besides creativity) are time and money.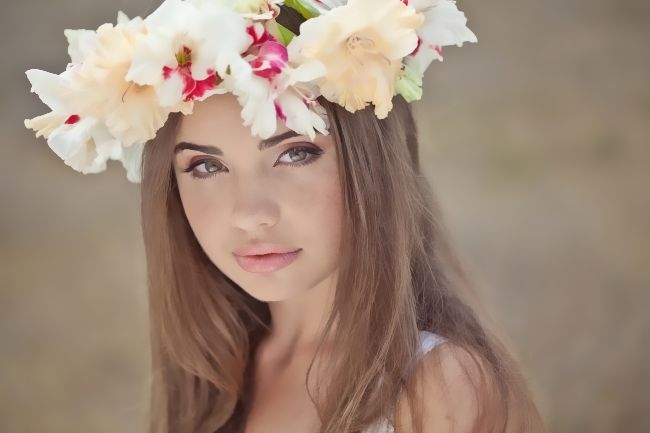 To waste any of these commodities can sabotage your budding photography business.
On the other hand, any tool that enhances your creativity is more than welcome.
You need tools and resources that support you in achieving your creative vision, in following the muse wherever it might take you.
Not something that drains your already limited resources.
And yet, when it comes to online photo editors, it seems that they provide too many limits and not enough support.
What you really need is a photo editor that allows you to achieve any effect you ever dreamed of effortlessly…and without putting too much of a dent in your budget. Well, now you can.
Online Photo Editor With Limitless Potential
Amazing Features Of This Unique and Intuitive Online Photo Editor:
Easy Background Removal
Image Retouch
One Tap Photo Enhancement
Auto Perspective Correct
Creative Collage Templates
The Ability to Crop, Resize, Rotate & Apply Basic Edits with Ease
Access to Over 2.3 Million Photos, Illustrations, and Vector Graphics
Compatibility with Mac, Windows, Linux, Mobile and Tablet Devices
A Batch Image Processor to Resize, Crop, Compress, Convert, Watermark, Filter, and Rename Images in Bulk
The PhotoKit Photo Editor Package Includes:
Full Access to All Functionalities
Access To All Future AI Tools
Lifetime Access To Photokit 
Ad-Free Access
One Online Photo Editor, Limitless Potential
Remove Background From Any Image In 5 Seconds
Magically Remove Unwanted Objects From Any Image
Improve The Image Quality, Make Pictures More Clear
Fix Overexposed & Under Exposed Photos In Minutes
Lifetime Access To Tons Of Editing Features
Once you've purchased this amazing photo editor, there will be no going back.
In fact, you'll feel like you actually have several different photo editors combined in one with all the amazing capabilities that it holds.
Besides allowing an array of stunning effects, Photokit also acts as a collage maker. 
It provides a variety of creative templates so that you can create a gorgeous collage of images with just a few clicks.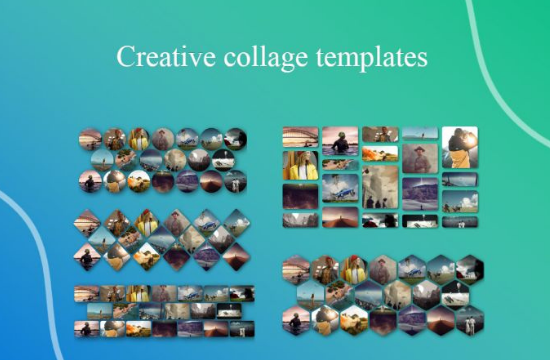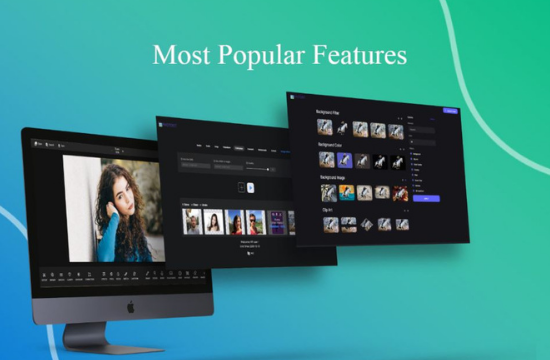 The AI-powered background remover is a powerful tool which empowers you to extract an image out of its background, opening up stunning new possibilities.
A plethora of design and editing tools give you all the power and expertise of a graphic designer.
Inpaint, correction, filtering and drawing effects (plus many more!) are at your disposal for easy mastery.
It's so easy to use that you'll be creating masterful effects consistently and immediately. No learning curve. No awkward, clunky steps to add to your workflow.
All these intuitive, AI-powered effects are yours for a lifetime, because this package comes with lifetime access at no extra charge.
And be assured that this package will only get better with time! Because this package includes all Photokit future updates. So you'll never miss out on the latest technology for your photo editing.
With unlimited photo downloads, you can use that technology over and over again, multiple times a day, on thousands of photos. And you will.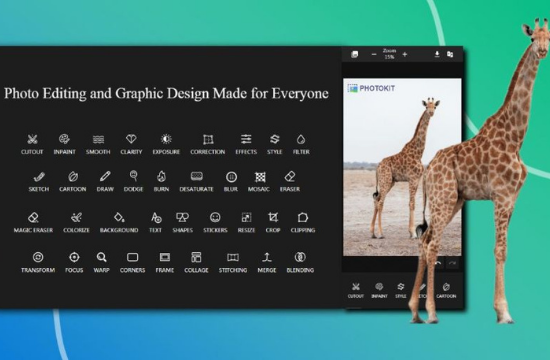 You would think that this cutting-edge online photo editor would cost top dollar…but it doesn't. Especially right now.
Because for a limited time, you can snag this photo editor for just $39, a stunning discount from its regular selling price of $129.
Buy Once & Get Lifetime Access To This All-In-One
Photo Editor