It's Happened To All Of Us!
You're out kayaking by moonlight and see the moonlight reflect off the water in just the right way, casting a surreal trail of light along the surface.
Or you're gazing out from the top of an apartment building noting the breathtaking beauty of the cityscape against the night sky.
These are moments that you long to capture forever. They seem to pass by in the time it takes to breathe in and out…gone.
And when you try to capture them with your camera, disappointment is the inevitable result.
The photos are pretty, of course. They are nice enough to post on your social media page, just like the hundreds of other cool outdoor photos that are posted on social media every day. But just like these photos, they simply blend in.
When your audience sees them, they think, "Oh, that's a pretty photo."
They don't react with a startled gasp or jump at the sheer beauty of the image…as you did when you saw it in person.
Is it even possible to convey that breathtaking beauty to your audience? Can a photograph ever do justice to the otherworldly loveliness of a night sky?
The short answer is yes.
With the right equipment and the right technique, you too can capture a night sky with the same striking beauty that it has in person.
And here's how.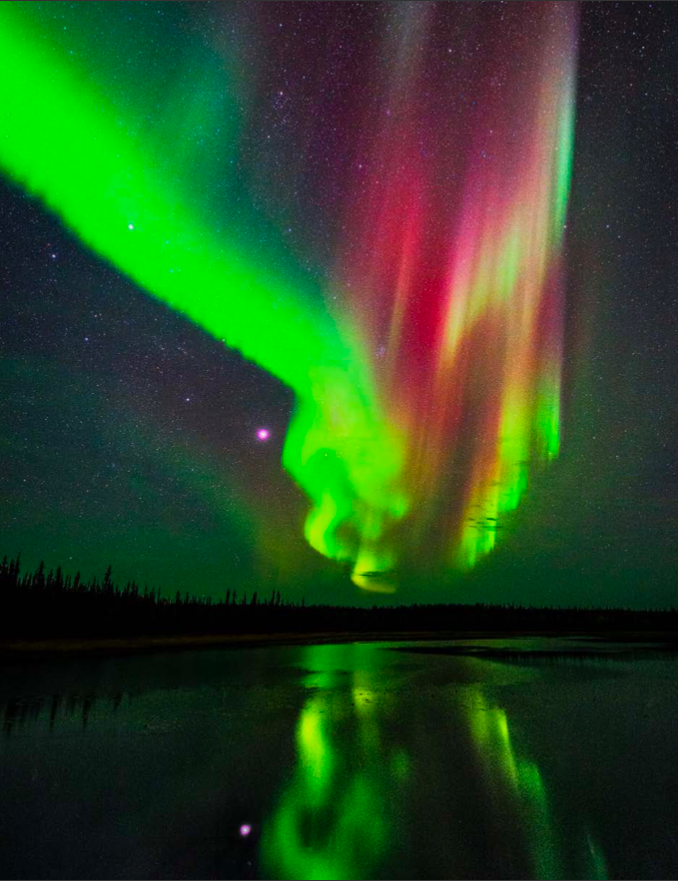 Your Go-To Resource For Night Photography Ideas
Collier's Guide to Night Photography provides everything you need to know about capturing effective nighttime images in one handy resource.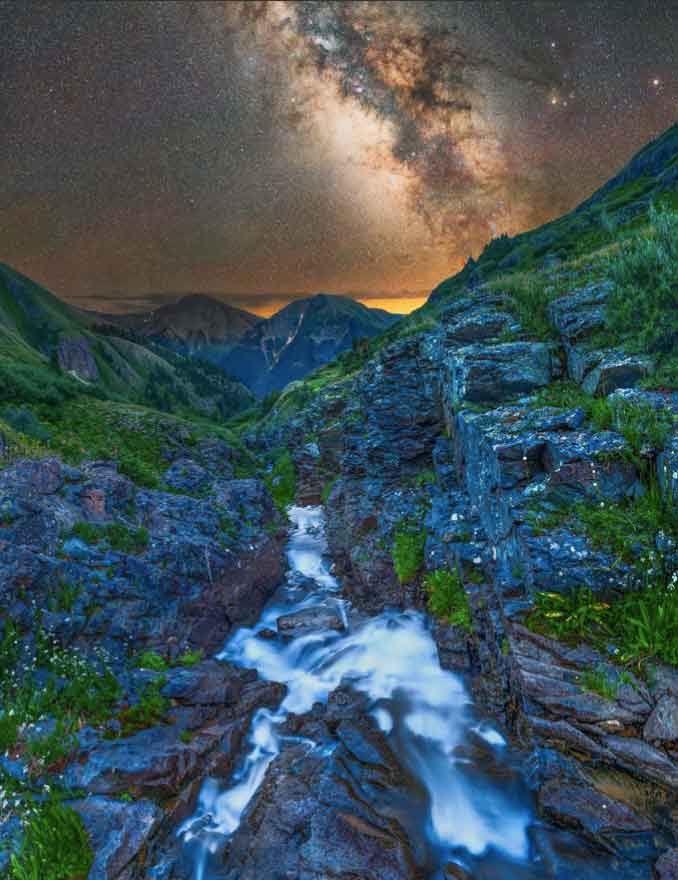 Topics Covered:
Equipment and Supplies. Camera; Lenses; Tripods; Accessories; Clothing/Survival Gear.
Planning Your Shots. Computer Software Programs; Websites; Mobile Apps; Moon Phases; Months of the Year; Twilight Stages; Tides.
Composition. Scouting; Foreground Subjects; The Night Sky; People & Man-Made Objects; Arranging the Elements.
Camera Settings. Aperture; Shutter Speed; ISO; Focusing; White Balance; Noise Reduction; RAW vs. JPEG.
Natural Light Sources. The Moon; Eclipses; Stars; Planets; Meteors; Satellites; Comets; Lightning; Northern Lights; Airglow; Zodiacal Light; Noctilucent Clouds; Lava; Forest Fires; Moonbows; Bioluminescence.
Light Painting. Lighting Equipment; Exposure; Painting Techniques.
Star Trails. Pre-visualizing the Image; Using a Film Camera; Using a Digital Camera.
Stitching Images. Equipment; Camera Settings; Taking the Photos; Processing the Images In Lightroom; Stitching Software; Processing the Images In Photoshop.
Blending Multiple Exposures. Black Card Technique; Multiple Shots at One Time; Multiple Shots at Different Times; Blending Stitched Images; Stacking Images of the Land; Stacking Images of the Sky; Focus Stacking; Enlarging Star Size; Shooting the Moon.
Post-Processing Night Photos. Lightroom Adjustments; Photoshop Adjustments.
Some Snippets From The eBook
Some Amazing Reviews 
"Collier's Guide to Night Photography" covers more topics and goes into more depth than other books on the same subjects…It is the night photography book from which I have learned the most.
–QT Luong (author of "Treasured Lands" and first to photograph all U.S. national parks.)
An extraordinary and highly 'user friendly' instruction manual, "Collier's Guide to Night Photography in the Great Outdoors" should be considered a 'must read' by anyone wanting to take photographs of night sky phenomena.
–Midwest Book Review
I've been contemplating writing my own e-book on this very topic for awhile now; however, I feel like there's no way I could have done a better job than Grant has in this tremendous guide. It is an absolute slam dunk.
–Matt Payne (photographer and host of F-Stop Collaborate and Listen)
Unlock The Secrets Of Nighttime Photography
If you have ever longed to capture breathtaking images of the night sky, this is your chance.
Never again do you have to settle for a pretty photo that does not do justice to the beauty of a moonlit vista or a brilliant cityscape.
This book takes you from the basic level of understanding equipment and settings all the way to the advanced ability to stitch together multiple shots for dramatic effect.
In no time, you will be creating photos that go far beyond your expectations.
The book is enhanced by gorgeous examples that will inspire you to ever greater achievements in your own nighttime photography quest.
It is the most comprehensive work you'll ever find on the subject of night photography, incorporating every possible situation you might encounter.
Only here can you learn the practicalities of navigating moon phases, star trails, eclipses and even meteors.
The specialized techniques presented in this guide will empower you to create night photography beyond your wildest dreams.
And best of all, you can get this guide and still stay within your budget.
Because for a limited time, you can grab this incredible resource for just $14.95, a discount from its already modest selling price of $18.95.
So what are you waiting for?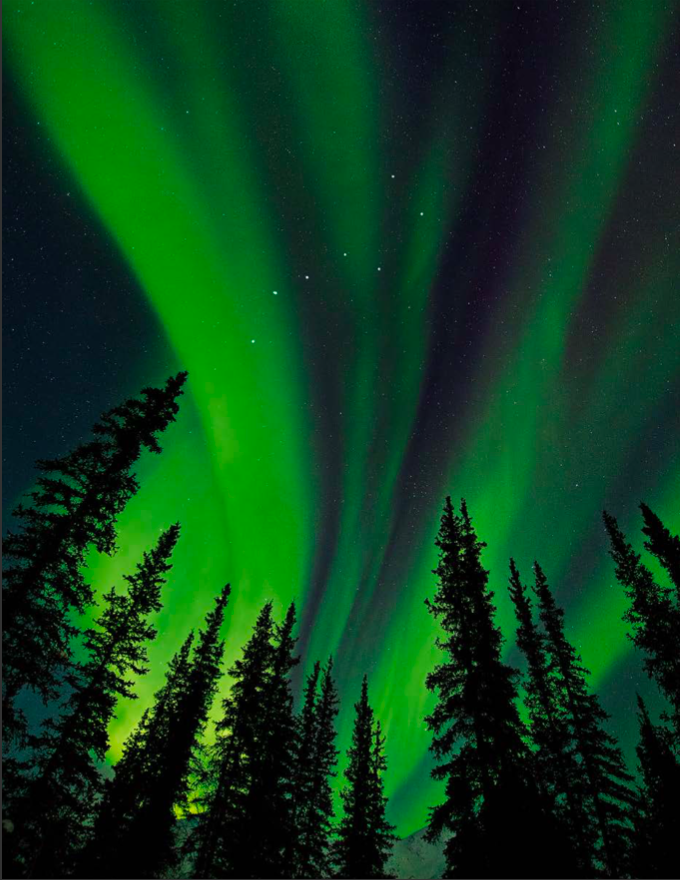 Grab This Ultimate Guide To Nighttime Photography Ideas Now