Create art from ordinary photos.
Use this bundle of software to transform your photos with focus & b/w effects.

Apply creative focus effects with Photo Focus by Movavi.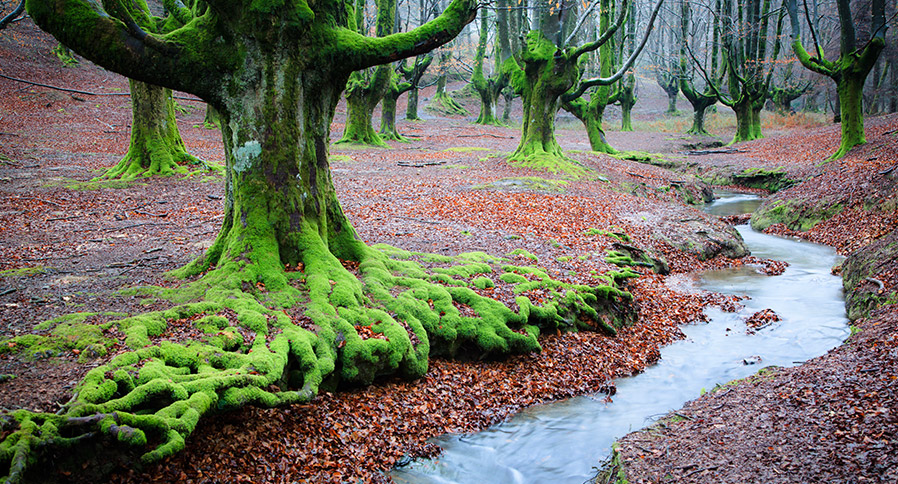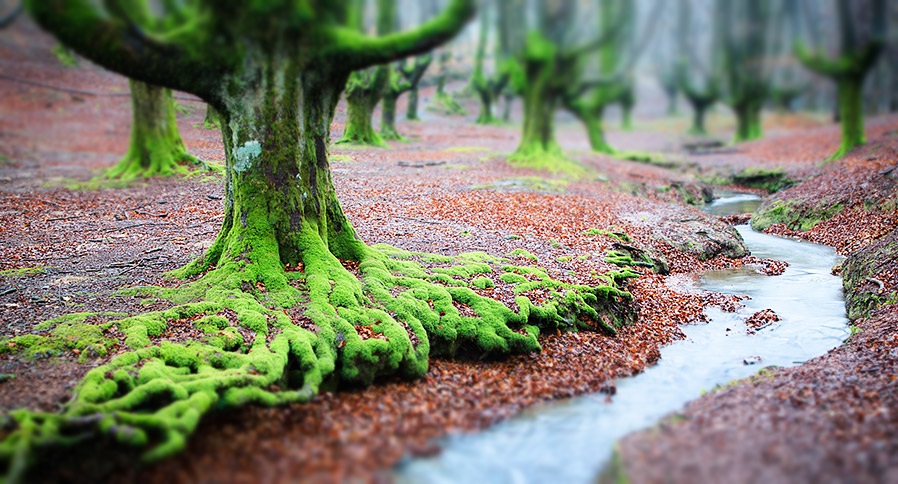 Want to add those artsy blur effects to your images? Movavi Photo Focus has you covered. With this software you can enhance your photos by adding various focus effects. I particularly enjoy blurring the edges of an image to bring focus to a certain point in the picture.
But what else can you do with these creative effects? You can transform landscape photographs into miniature dioramas with toy-like boats, buildings and people by emulating a shallow depth of field with macro blur.
In addition to the radial blur masks, the program also includes a precise Focus Brush: just mark the objects you want to stay in focus with the brush and blur everything else to add an entirely new narrative to your image.
Gain full control of the colors and other image parameters in both blurred and focused areas: adjust brightness, contrast and saturation, add vignettes, and more.
Experiment with intuitive blur tool settings
Apply soft radial blur to portrait photographs
Emulate photo miniatures with macro blur settings
Use precision brush to mark the areas in focus
Crop, rotate, and align the frame
Export edited pictures to most popular image formats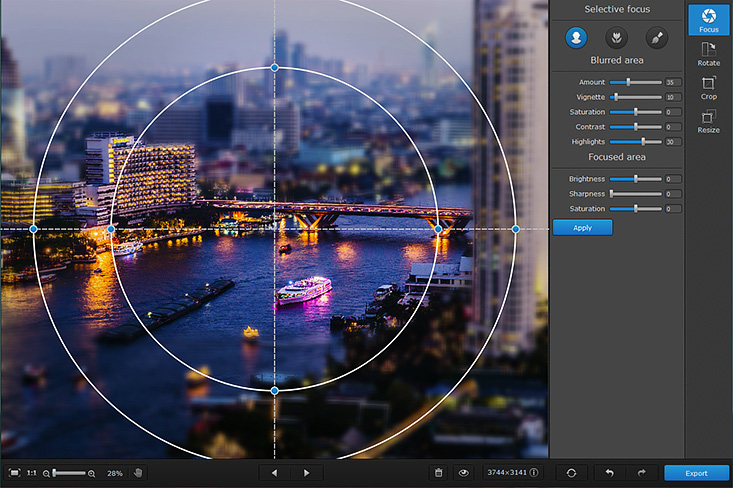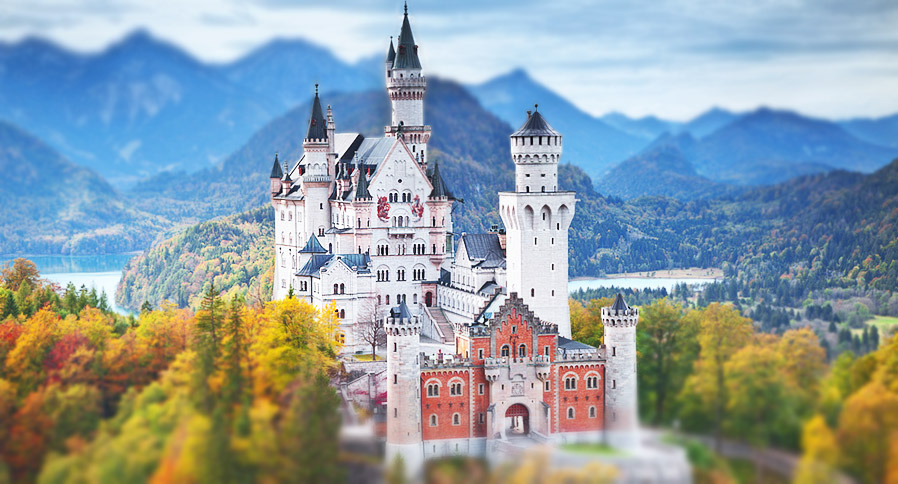 Transform color photos into gorgeous works of black & white art with Photo Noir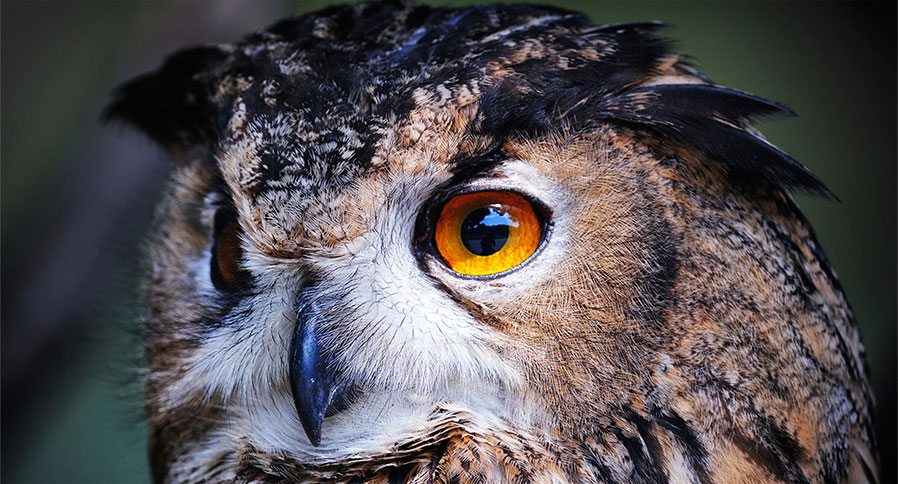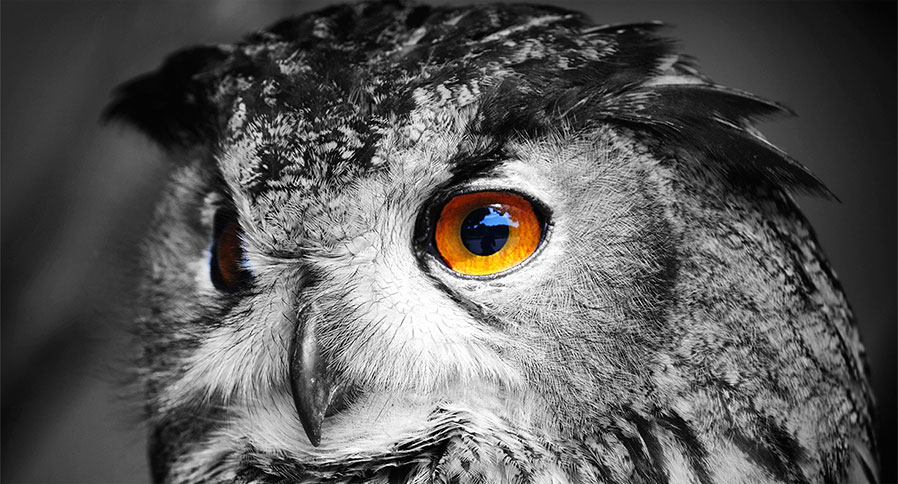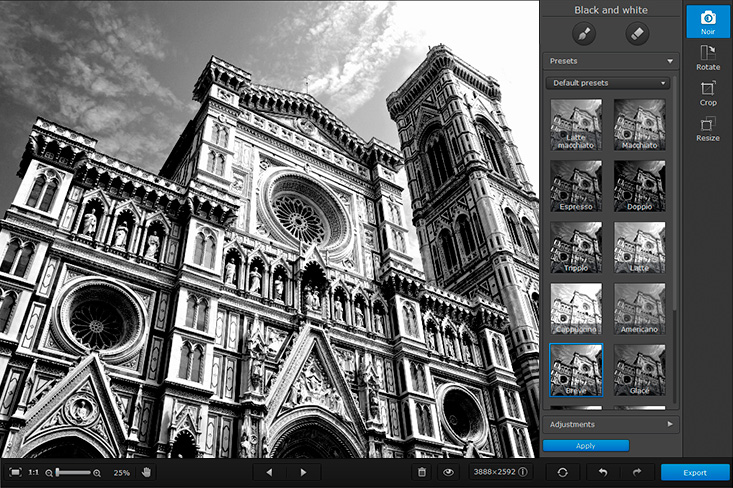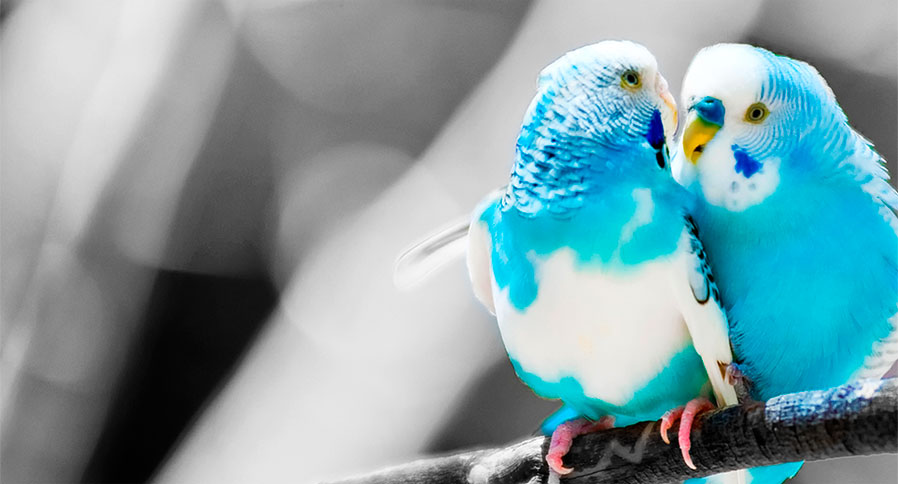 No need of advanced Photoshop skills to convert your photos to classy B&W. Movavi's Photo Noir comes with a variety of amazing built-in presets. Included are 14 built-in black & white filters that will give you various looks ranging from light contrast to dark and grayscale.
Professional photographers who use black and white don't just switch the saturation to zero. There is a process to create black & white images that look better and more dramatic to the eye. This is the process that Movavi's software does for you, instantly.
If the standard filters are not quite what you want, you can tweak individual parameters to get the perfect results every time. Adjust exposure, contrast, saturation, brightness, shadows, and more.
One of my favorite features is the ability to selectively colorize parts of your image.
Convert color photos to black and white
Highlight composition, texture, and contrast
Choose from 14 pre-made profiles
Adjust image parameters, including exposure, contrast, and shadows
Crop, flip, rotate and resize photos
Save images in any popular formats, including PNG, BMP, JPG, and more
System Requirements.
Win
Microsoft Windows Vista/7/8/10 with up-to-date patches and service packs installed

Intel, AMD, or compatible processor, 1 GHz

1024 × 768 screen resolution, 32-bit color

512 MB RAM for Windows Vista; 2 GB for Windows 7, Windows 8, and Windows 10

250 MB available hard disk space for installation, 1 GB for ongoing operations

Administrator permissions are required for installation
Mac
Mac OS ? 10.6 or higher

64-bit Intel processor

800 × 600 screen resolution, 32-bit color

256 MB RAM

170 MB available hard disk space for installation, 1 GB for ongoing operations

Administrator permissions are required for installation
Ready to create gorgeous photographs with only a few clicks?
The beauty of Movavi products is simplicity. Instead of needing advanced knowledge of Photoshop, users can save time and effort by using these one-click effects to enhance their photos.