Are you ready to go beyond the "Auto" function and start getting amazing results from your camera?
If you are like many new photographers out there, you are probably nervous about switching from auto mode to manual mode.
You know that auto mode will give you a photo that is guaranteed to be "okay" – but you also know that photos can be truly amazing when you know how to adjust your ISO, shutter speed, aperture and all of the other features on your camera.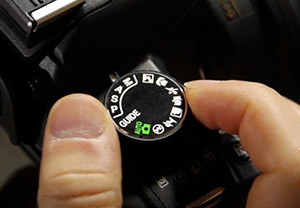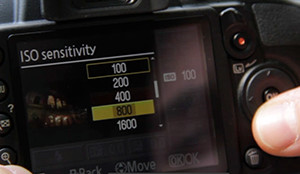 However, it can be pretty intimidating. What exactly are an aperture, shutter speed, and ISO and how do they affect your photo? There are so many factors that go into each photograph – what if you get it wrong?
The good news is that you can learn everything you need to know about getting out of Auto in 3 hours. The answers to all of your camera questions are in "The Complete FroKnowsPhoto Video Guide to Getting Out of Auto." This is a fantastic manual mode photography tutorial for anyone who is interested in learning how to improve their photography skills.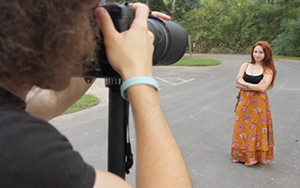 This video will give you step by step instruction in everything you need to know about your camera. Even if you have just picked up your first DSLR, you will learn exactly what to do with your camera to capture stunning images.
The video is created by Jared Polin, who is a well-known and accomplished photographer. His work has appeared in Spin Magazine, Rolling Stone, and many other international publications. He also runs FroKnowsPhoto.com, which is a fun website for photographers that provides guidance and tips in the art of capturing beautiful photos.
The manual mode photography tutorial video is so comprehensive and easy to follow along with that by the time you have finished watching it you will be confident enough to take your camera out of "Auto" mode and start capturing the best photos you have snapped so far.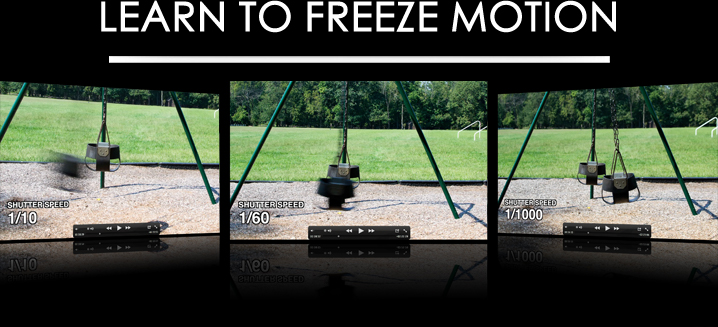 What Will You Learn In This Video Guide?
This in-depth three-hour guide will cover a LOT of different cameras related topics.
Key takeaways:
You will learn about the major parts and functions of a DSLR camera so that you know your way around your equipment.

You'll understand key terms such as aperture, ISO, shutter speed, etc.

You will learn how to go beyond the basic functions that your camera provides so that you can take your photography to the next level.

You'll discover the "exposure triangle" and how you can use it to capture the perfect shot without the assistance of Auto.

You will get an easy to understand explanation of the basics of composition.

You'll figure out the different metering modes of your camera.

You'll gain a much better understanding of composition.

You will learn how to select the proper focus mode so that you never take a blurry image again.

You will get to see example photo shoots and see the techniques in action.

You'll be inspired with new ideas of what you can do with your camera.
Most of all, one of the important effects of following along with this manual mode photography tutorial is that it will improve your confidence when you are using your camera. You'll feel brave enough to venture out of Auto mode and try different settings, which will drastically improve your photos.
This is the perfect manual mode photography tutorial for anyone who wants to improve their photography and use the camera in a more skillful way – rather than just relying on Auto. If you are passionate about photography and want to make it a serious hobby (or even a career) this knowledge is essential. Auto mode can only take you so far. The joy of shooting with a DSLR is the ability to make adjustments and have complete control over the images. When you learn how to do this, you'll be able to take photos that are simply stunning.
One of the great things about this is that it isn't just a boring video of Jared talking about photography. In the guide, you will see him demonstrate real life examples that show the effect of each change on the same image. You'll also get to see real photo shoots so that you can see how the lessons are put into play. Jared has a great style of teaching that is easy to understand and follow along with.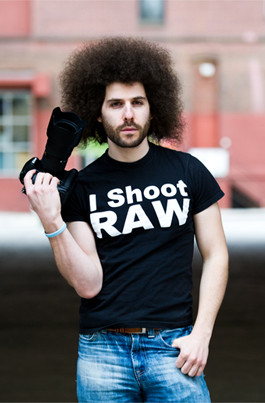 Be Bold & Get Ready To Break Free Of Auto!