You can learn photography techniques that make the average man look as good as a celebrity!
As photographers, we spend a lot of time figuring out how to take flattering photos of our subjects. We work very hard to make our female subjects look good, but a completely different skill set is needed to take flattering photos of men…a skill set which most of us have never learned.
But men deserve to look good, too. After all, it's not just women who are self-conscious about how they appear in photographs. Men also have fears about a less-than-flattering image of themselves living on in photographic posterity, though they tend to keep these concerns well hidden, and may even pretend not to care.
To add to the complexity, not all men are the same. They come in all shapes, sizes, and varieties: tall, short, heavy, slight, bald, or bearded. Some are dark; some are fair. Some wear goatees or glasses. Some are naturally photogenic; others need a little more help.
No matter who he is or what he looks like, every man deserves photos that bring out his best qualities. And with just a little instruction, you can accomplish the task.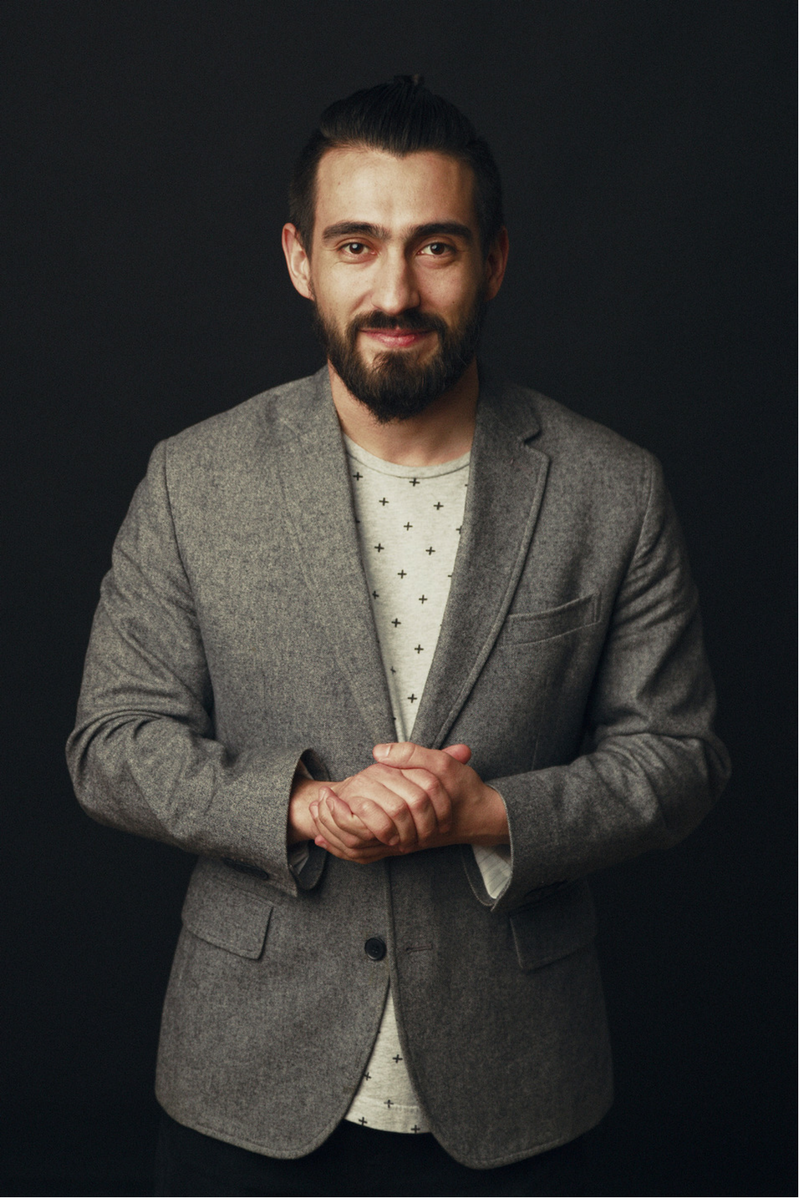 Would you like to take photos that make average men look stunning, regardless of their shape or size? Would you like to take photos which bring out all their best features, so they can be something more than just an accessory or backdrop for your female subjects?
If you struggle with how to take flattering photos of men, then you need a new video tutorial, Photographing The Average Joe – Posing and Lighting Techniques to Compliment all Shapes and Sizes of Men.
Until now, the unique complexity of the task of photographing men has gone unnoticed. Recently, though, we are starting to recognize the unique needs of the average man and to understand their importance in creating great photography.
This tutorial will give you some male photoshoot ideas and the skills you need to create stunning photos of men. Once you have learned these specialized techniques, you will quickly rise above the masses as a superior photographer of male models from every walk of life. You will receive a total of 27 video clips with step-by-step instructions on photography techniques to capture any man at his best.
Your guide is Jeff Rojas, a professional New York City portrait and fashion photographer and the author of the book Photographing Men: Posing, Lighting and Shooting Techniques for Portrait and Fashion Photography. Rojas has directed fashion commercials and films and is also an experienced instructor, having shared his knowledge on numerous photographic platforms. He will provide his expert guidance through every step of the process, from shooting to editing.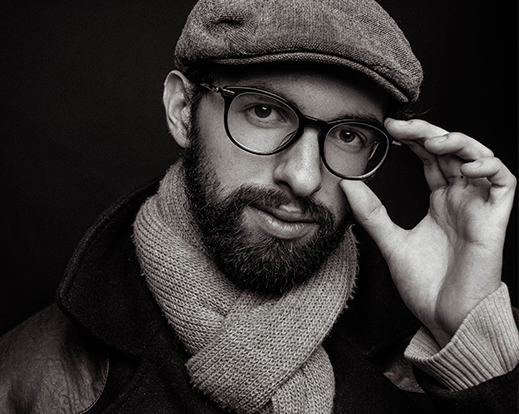 Why is Photographing Men important to you?
The most valuable skills a portrait photographer can have
How to organize a shoot and elements of great male photography
How photographing the average Joe is different than photographing men.
Perceived flaws and how to tackle them
Men do care
How do you calm a client's fears?
Body language and posing men
Intro to lighting and modifiers for men and five lighting setups for every subject.
Three rules to retouching
Editing workflow
Frequency separation
Retouching tools in action
Speed retouch
Teeth whitening
Contouring faces and more
You will receive the video series as a digital download which you can access at your convenience. Take as much time as you need to review the techniques and master them.
Imagine how successful you will be when you have these simple male photoshoot ideas, lighting setups, and retouching tools in your repertoire. In a very short time, you can develop a superior skill set for photographing any male subject.
Each lesson provides a simple, user-friendly demonstration of the topic, with real, average men as examples.
As a bonus, Photoshop Retouching Action bundle is included in this package to make the process even easier. You will have access to specialized retouching tools like Dodge and Burn, Frequency Separation, a Continuity Checker and a sharpening mask. These tools are simple to master and will even further enhance your photos. Once you start using them in your photography, you will soon find that they are indispensable. A Photoshop Retouching Action bundle can cost you as much as $30, but we'll give them to you for free as part of your tutorial.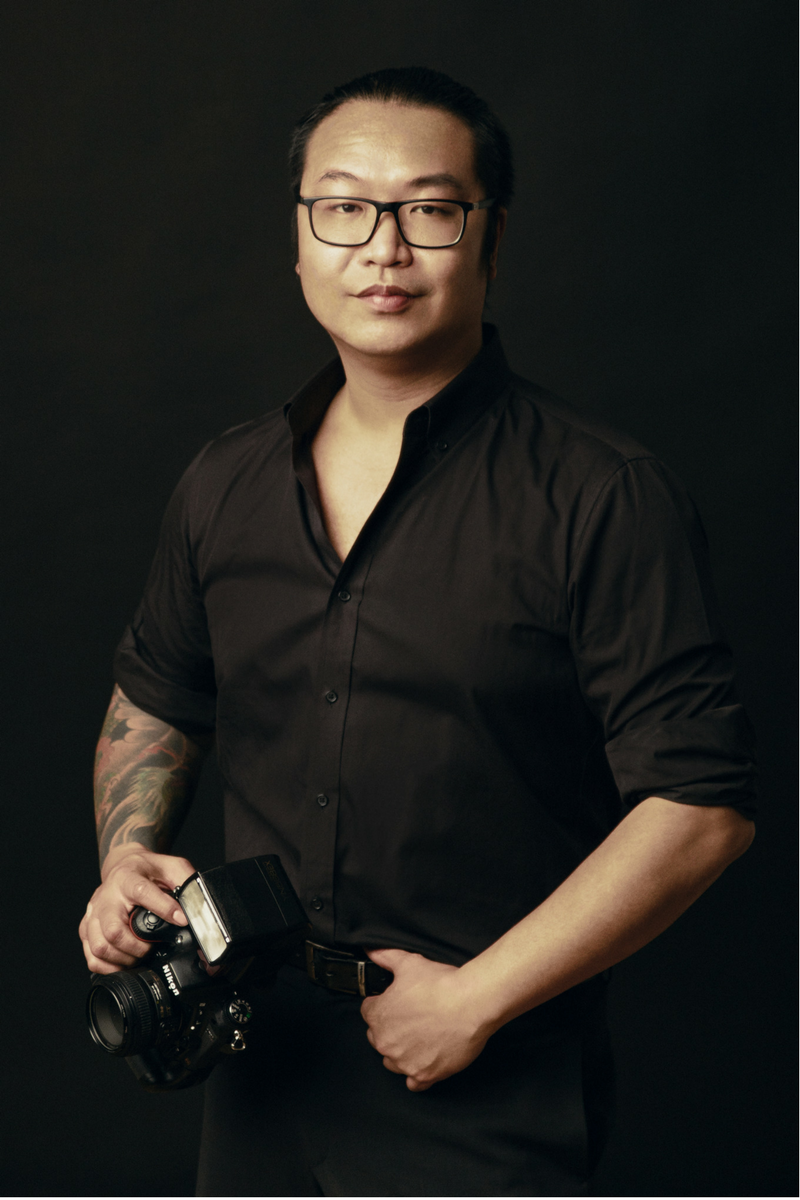 Don't miss this opportunity to become an extraordinary photographer of average men.