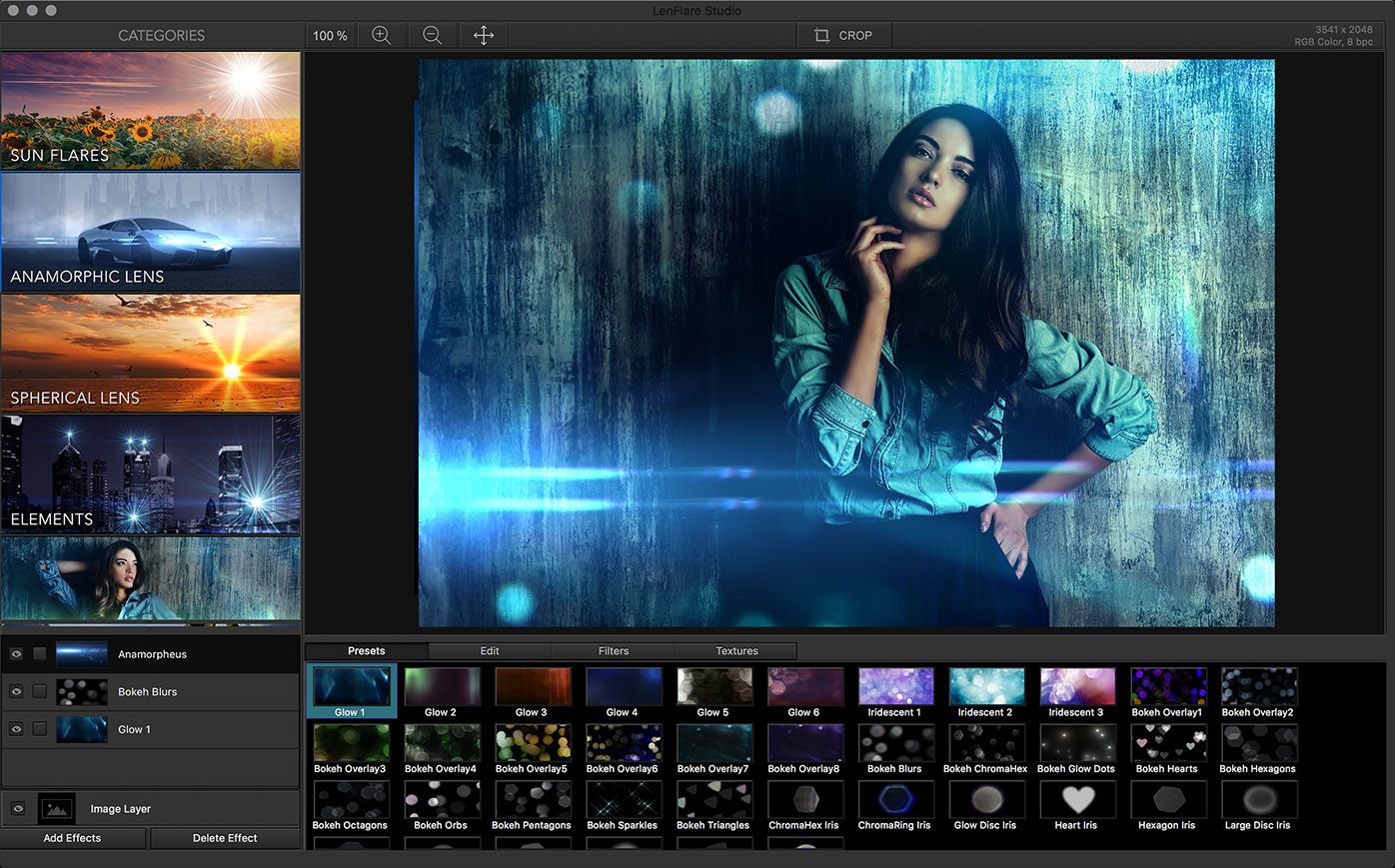 Lens Flare Effect allows you to add light & lens manipulation to your photos.
Didn't get the effect you wanted in-camera?
Your photo looking a little dull?
Why not spice it up with some special effects?
Lens Flare Studio is a Mac desktop app that allows you to add realistic lighting & lens effects. The software is so powerful that it makes your photo look as if it came straight from the camera.
How? Each effect responds dynamically as you position the light source, realistically simulating various lens types, reflections, and edge glare.
With over 100 effects, you can choose from lens flares, lighting effects, glares, bokeh, and more.
How many times have you taken an "okay" shot but you're just yearning to add a little bit of dynamic flair to it? A quick touch-up using Lens Flare Studio can make your photo look 10x better.
I personally love using Lens Flare Studio for my outdoor photography. When you're shooting your next landscape and want to make it look just a little bit better, you'll have Lens Flare Studio in your arsenal.
The next time someone marvels and asks you how did you get that shot? Your answer will be, "it's a secret."
Images created with LensFlare Studio.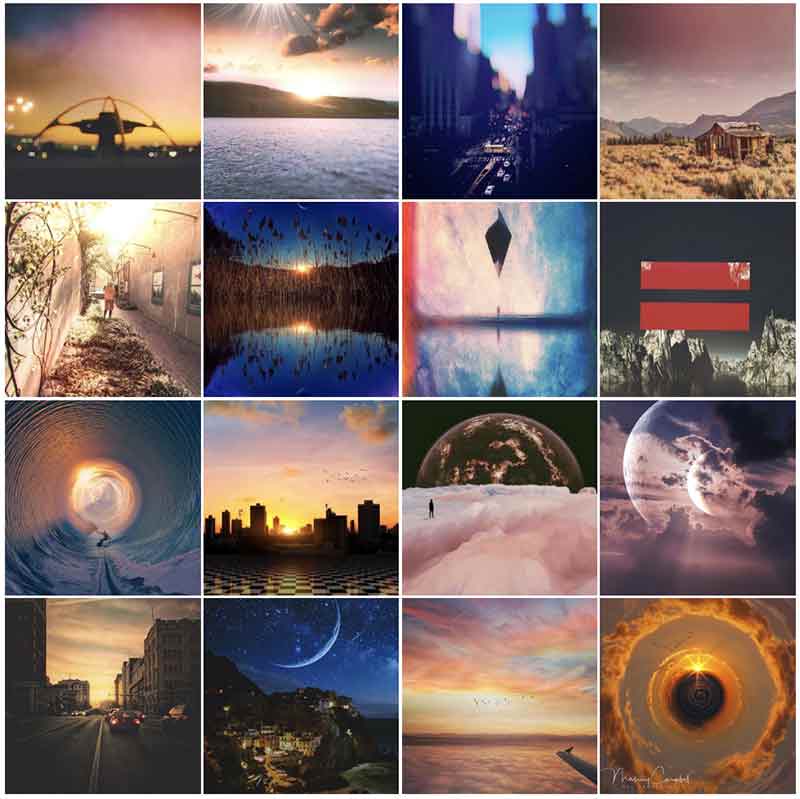 A Few Examples of Lens Flare Effects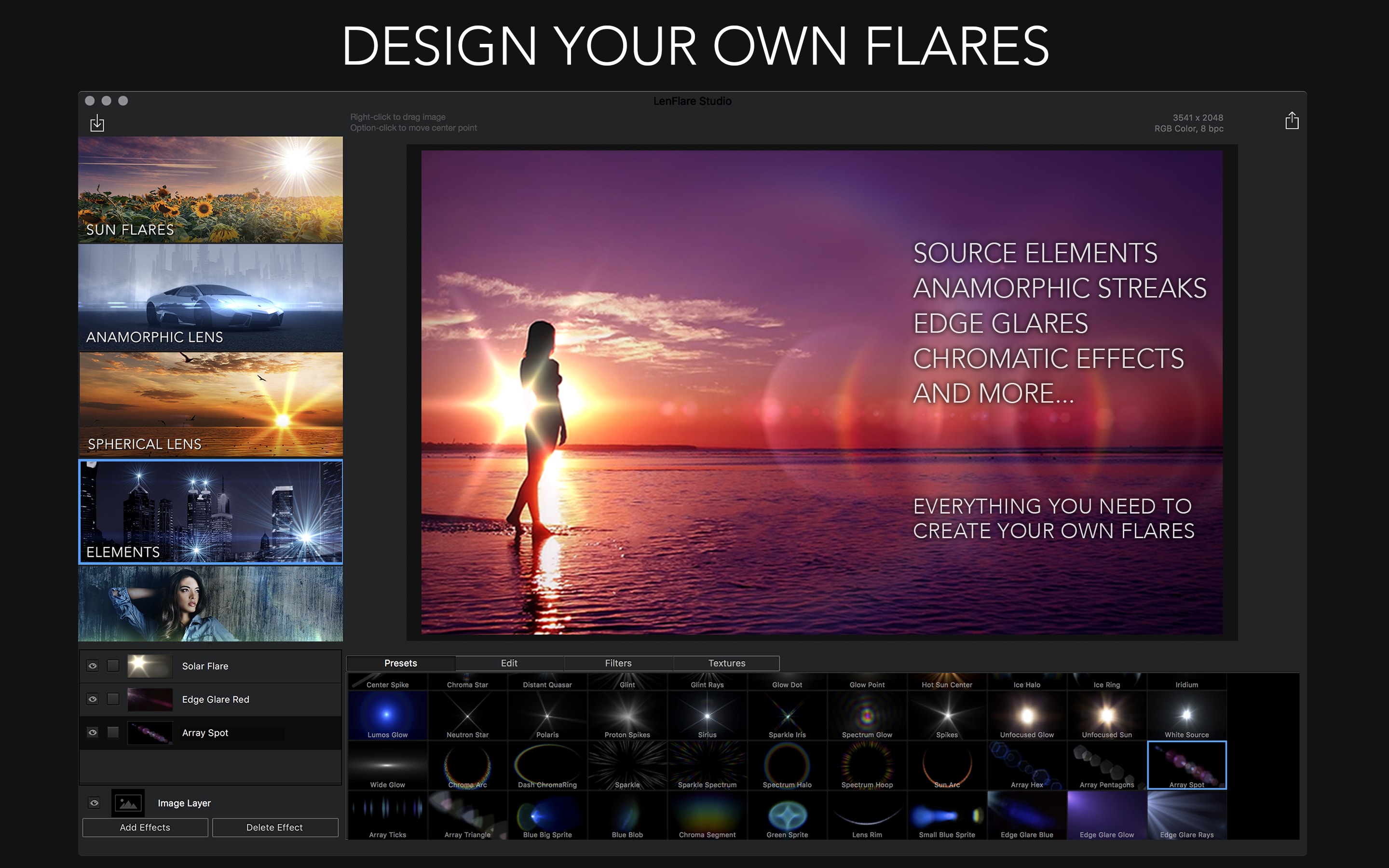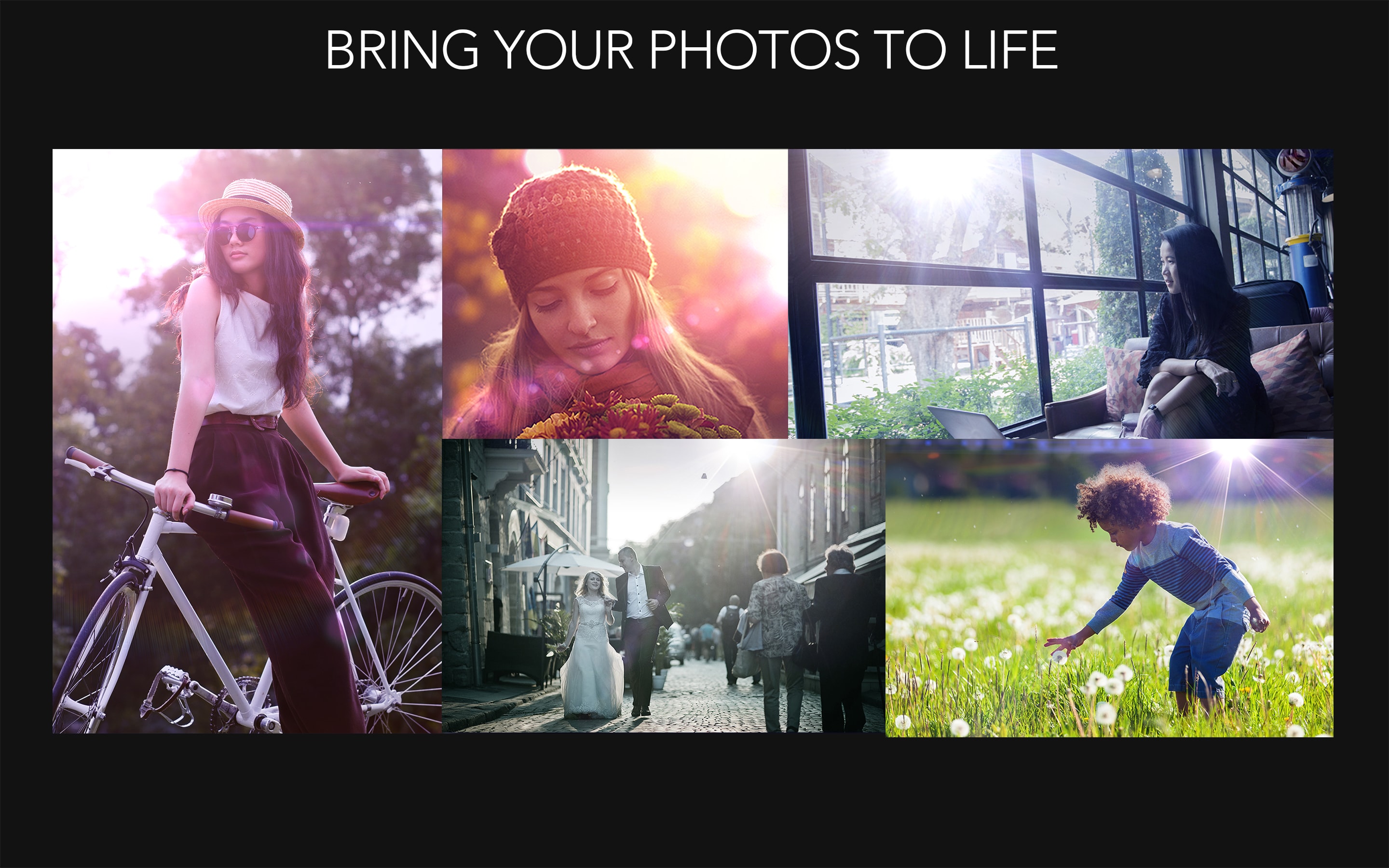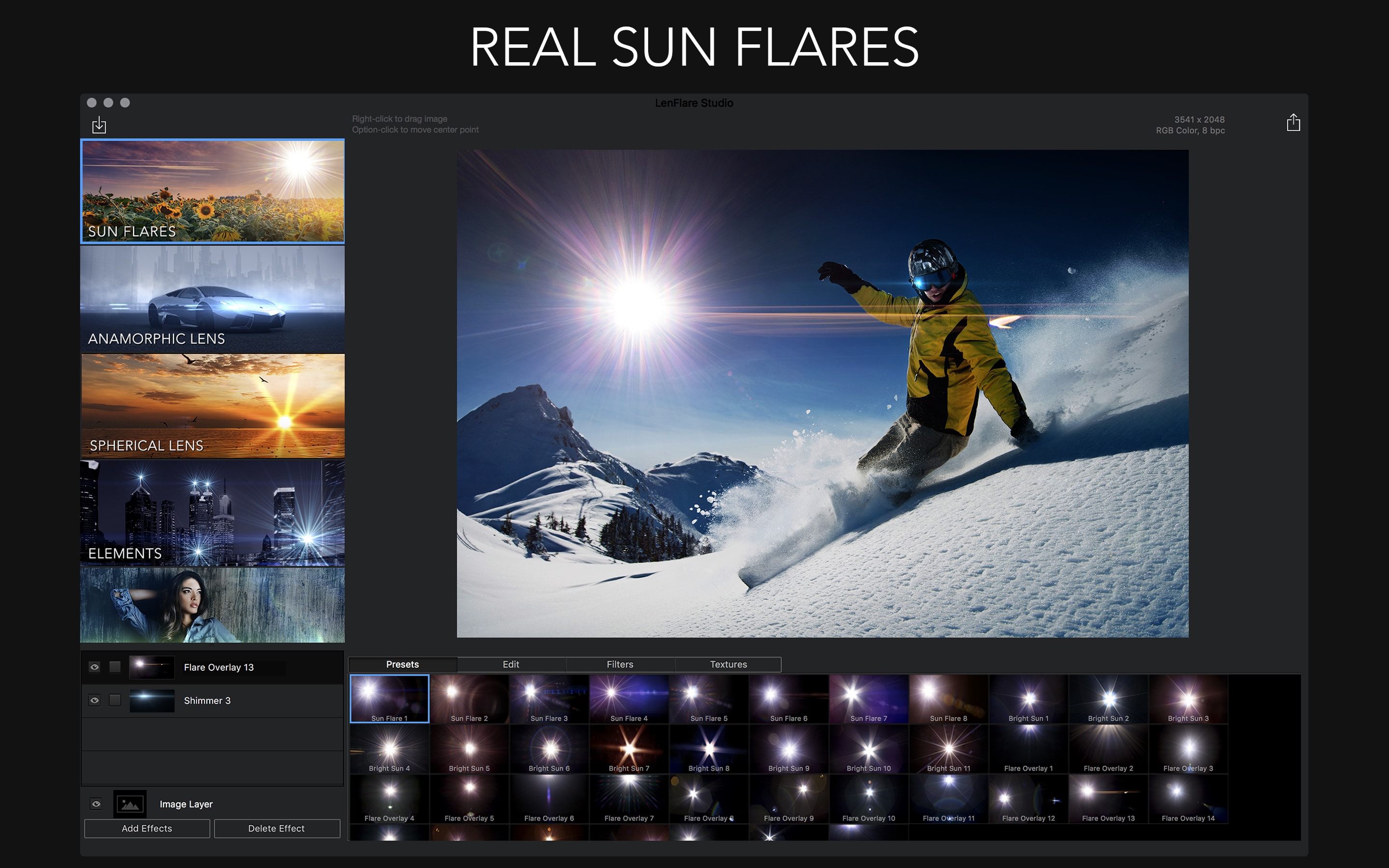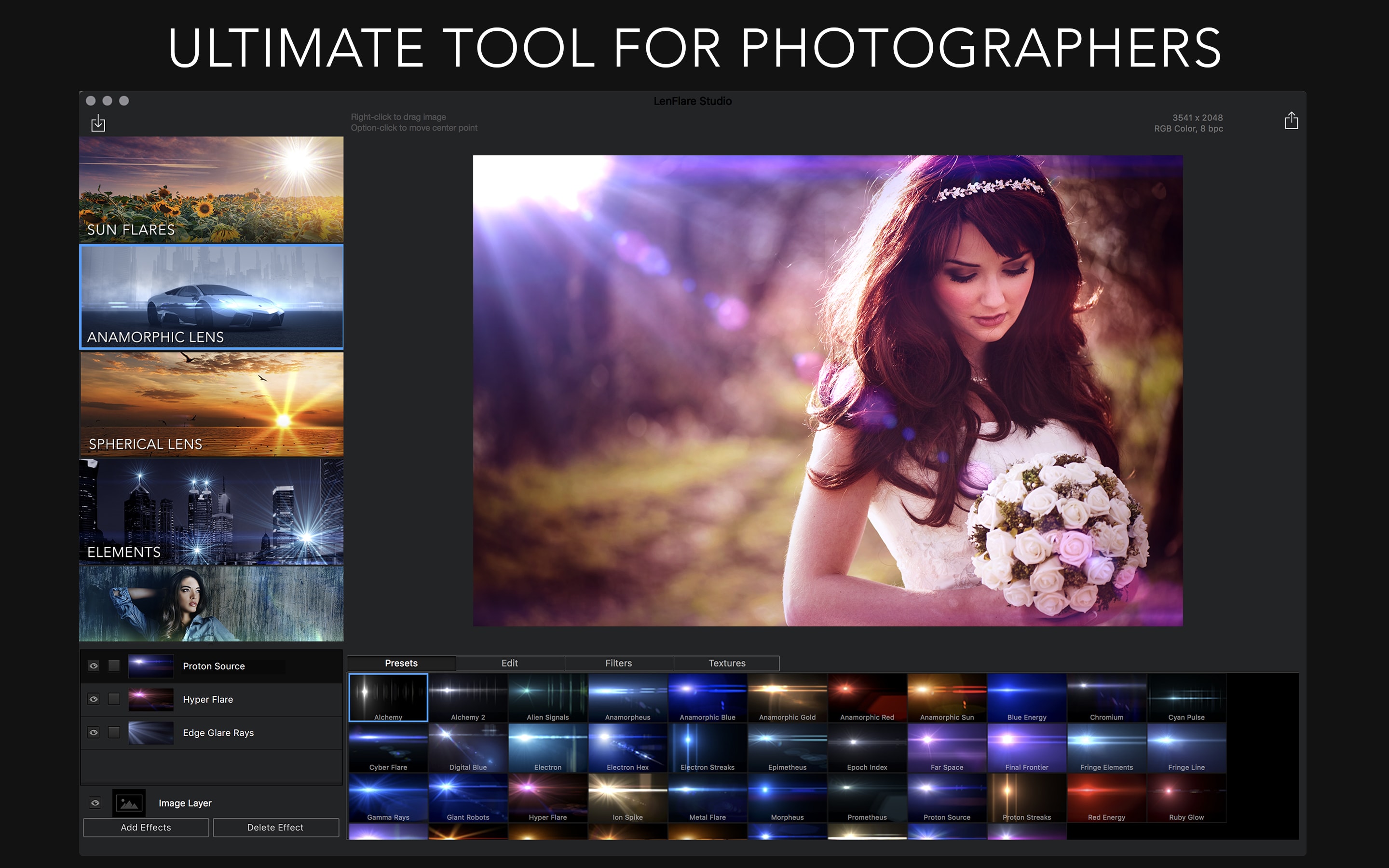 Get LensFlare Studio & Start Creating Amazing Lighting Effects on Every Photo
We have an awesome, limited time deal for you. Grab it below.
$29.99 Add to cart