Learn glamour, portraiture, and headshot photography from James DiGiorgio
James DiGiorgio is a master of taking photos of people. He's made a lengthy and successful career by taking photos of the world's most beautiful women, Hollywood celebrities, and normal everyday people. However, what's really impressive about DiGiorgio is the way he masterfully imparts his wisdom through his writing. He strongly emphasizes simplicity and teaches that making things simpler will make your photos better.
In each book in this bundle, DiGiorgio focuses on one aspect of his professional repertoire. Guerrilla Glamour teaches you how to become the best glamour photographer you can be, Zen and the Art of Portrait Photography teaches portrait photography infused with zen wisdom, and Guerrilla Headshots teaches you how to take headshots that stand out from the norm.
For a limited time, purchase all three of James DiGiorgio 's e-books at 50% off.
Guerrilla Glamour: Learn to Take Gorgeous Glamour Photography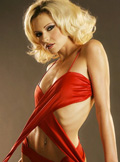 Does taking photos of beautiful women sound enticing to you?
If you've always desired to become a glamour photographer but never took the plunge, then this book will give you an in-depth education about how you can start your journey into this rewarding field of photography. DiGiorgio starts with the basics of the biz, teaching you about gear, lighting, and how to find models to shoot. He writes with an excellent, non-technical style that makes it easy for anybody to absorb his many years of knowledge as a professional glamour photographer.
If you already have experience taking glamour photos, this book will show you several tips and tricks to drastically improve your portfolio. The author doesn't just teach lighting and other technical topics; he also talks about how building great rapport with your models can help you take better photos. Take your glamour photography to another level by learning DiGiorgio's tactics and techniques.
You will learn:
Model rapport! Win their hearts and minds to make your photos better.
What gear is indispensable and what gear you can do without. The most bang for your buck.
How to adapt to all kinds of situations. When something goes wrong, you'll know what to do.
Beautiful lighting styles and composition techniques.
To develop a personal style and make your images fierce!
Simplify your production and post-production workflows.
Ten steps to help you deploy your photography to the front and win!
That pros have no secrets. Everything they know you can put into practice as well.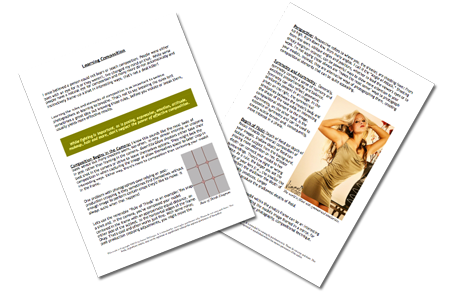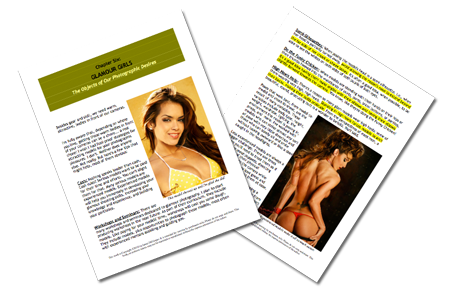 [insert_div_clear]
"I have been reading your ebook and I'm learning a lot from it so, when I get home, I will put it into practice. Have you thought of a DVD as well? I would buy it. Also love the blog. At times, it gets blocked due to being in Iraq but when I do get to see it I read everything. Keep up the great work!"
"Afreakinamazing! Jimmy, this is a REAL book!!! It's an instructional manual, textbook, book of humor, photo book, reference book, story book, buyers guide and how-to book all at the same time."
---
Zen and the Art of Portrait Photography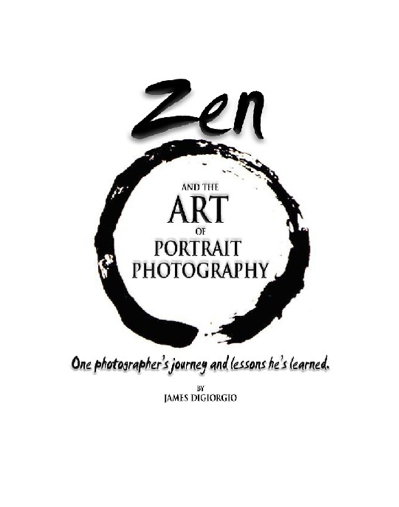 This is not your ordinary how-to-take-portraiture book.
As a photographer, your greatest piece of equipment is not your camera or your lenses. It's your mind. In Zen and the Art of Portrait Photography, James DiGiorgio imparts his wisdom upon you to help you take better portrait photos.
By sharing his personal stories, James DiGiorgio will make you a better photographer without showing you a single lighting diagram or chart. In fact, there's not a single photo in this entire book. Instead, DiGiorgio shares observations, insights, and quotes from his personal experience as a professional photographer. Despite not having photos, this e-book is a compelling page-turner. DiGiorgio's narrative style and the included bits of Zen wisdom make this book as interesting as it is informative.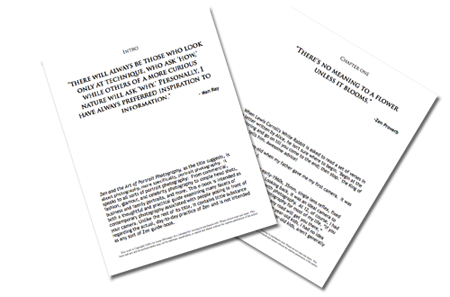 You will learn:
Simple, practical ways to improve your portrait photography.
First-hand experience and knowledge from James DiGiorgio.
How to be more creatively aware and focused.
How to get inspiration through photography enlightenment.
Results oriented pathways to becoming a better photographer.
Discussion of the many new technologies on the market.
"If you're looking for a book that gets it right early and often, this is it. Jimmy's style of teaching boils down decades of experience into concise, easily understood concepts. It just shortens the learning curve so much when you have this kind of info at your fingertips. Practice what's in this book and you WILL be shooting pro portraits, the kind of portraits people pay you to take of them."
"If you love photography, Zen and the Art of Portrait Photography will make more of a difference for you than any new piece of gear, software, or technical instruction can. As a photographer, your most important piece of equipment is your mind. Zen and the Art of Portrait Photography is a guidebook for developing a personal philosophy of photography. James Digiorgio mixes his own brand of no 'BS' honesty and opinion with a humility and eagerness that draws you in. Interweaving quotes from the masters, decades of experience as a true professional, and insightful stories and messages, Digiorgio cuts through the noise and leaves you with the kind of truth that will set you free. Read it in sections. Let it sink in. Apply it to every aspect of your photography. I highly recommend this book."
---
Guerrilla Headshots: Stop taking headshots that suck!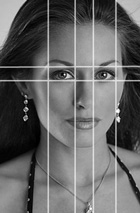 Headshots are easy to take, but difficult to take well. This e-book teaches you DiGiorgio's techniques on how to take photos that will impress your clients. While you'll learn technical aspects such as lighting and composition, you'll also learn how to market yourself and your headshot business.
The headshot industry is booming. Businessmen, models, actresses, even your mom all need professional headshots. With the advent of social media such as Facebook and LinkedIn, good headshots are more in demand than ever.
Get in on this industry now. Learn how to take beautiful headshots and create lasting relationships with clients. In this comprehensive 111-page e-book, you'll learn all of DiGiorgio's tips and tricks for headshot photography.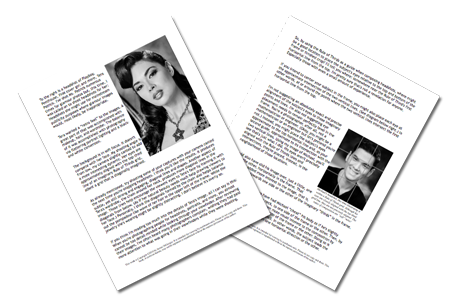 You will learn:
Shoot headshots that will wow clients! Take photos that will convey the messages your clients want.
Learn to keep it simple and prevent yourself from making things overly complicate.
Arm yourself with gear you need, not simply what you want or what manufacturers say you need.
Choose the right locations, props, and wardrobe that don't distract or compete with your subjects.
Engage viewers with simple yet compelling lighting styles and compositional techniques.
Simplify your editing & post-processing skills and techniques and develop a personal style.
Implement marketing and branding strategies that score headshot-shooting gigs!
"Wow! This is an excellent follow-up to "Guerrilla Glamour." I really liked the way you step the reader through the process of photographing headshots and how, at the end of the chapters, (you) reviewed what was discussed. It's a great way for the reader to have the info reinforced… if you liked Jimmy's first book, you'll love "Guerrilla Headshots!" It's a great sequel and an easy read packed with a lot of good common sense thoughts and advice for every level of photographer! Great job once again and I can't wait to see what's next up to bat for you!"
"Thanks for talking TO ME instead of AT ME, James DiGiorgio. There's more to this book than knowledge– there's understanding. After years of knowing what to do and how to do it I now UNDERSTAND why I'm doing what I do when I do it. Beauty "headshots" are an integral part of my glamour photo shoots and this book hits the nail on the head! Finally, a simple to understand yet comprehensive book that made me take a second look at my work. Hopefully, I'll now be able to take headshots that don't suck!"