1-Click Image Composite Editor
Imagine & Then Create With StudioMagic
There is nothing quite as enticing to the soul of a photographer than the possibilities of a great image composite editor.
Composite photos open up the unlimited potential to the imagination. 
What if you could add sunbeams to the ambient light to change the mood of the photo? Or instantly add personality to a boring photo with an edgy grunge look? 
All these possibilities and much more are available to you through the magic of Photoshop. So why are you not taking advantage of them?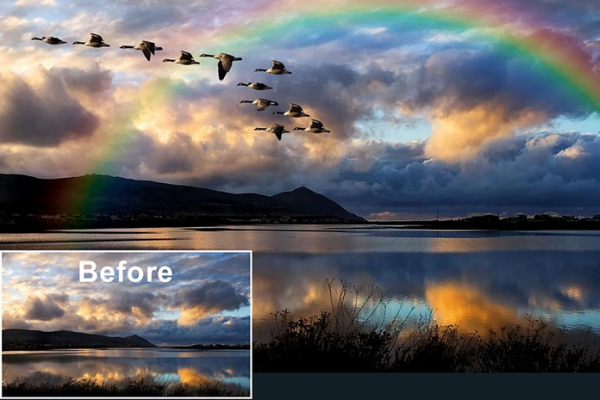 One problem is a lack of time. Mastering the many Photoshop tools necessary to create stunning composite photos is a lengthy trial-and-error process.
And when you're running a photography business, time is money.
And that brings us to the next problem: money. Purchasing the tools and training you need can take a huge chunk out of your bottom line which may be difficult to earn back.
Wouldn't it be great if you could create any composite photo you could imagine…with just one click? Well, now you can with this image composite editor you can.
The Image Composite Editor You've Been Waiting For…
StudioMagic puts five spectacular tool sets at your immediate disposal, allowing you infinite possibilities for creation.
For example, you can add clouds, moon, stars, or even a rainbow to a dull sky to instantly take your photos from dull to intriguing. Or you can instantly create compelling images of water or mirror reflections.
These are just a few of the stunning options available with this image composite editor.
The tools are built right into Photoshop panels to give you incomparable ease of use.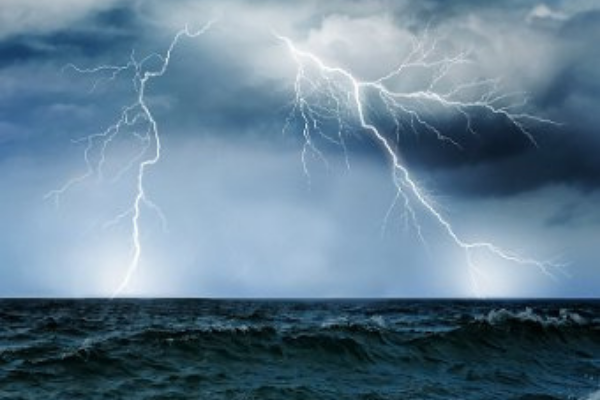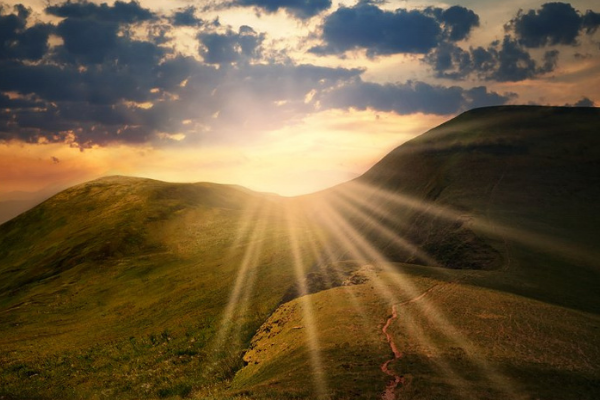 This image composite editor is 100% compatible with Photoshop versions 2014-2022.
The ability to accomplish hours of work in just one click will be a huge asset to novices as well as seasoned professionals. 
It will eliminate the novice's costly learning curve and simplify the expert's workflow to increase efficiency.
Just imagine wowing prospective customers as you demonstrate the magic of transforming their photos from the ho-hum to the extraordinary right before their eyes. 
They will find your magic irresistible.
Before/After Magic With This Image Composite Editor
A Sneak Peek Into These Five-Star Tools
Here's What Others Have To Say
"StudioMagic is magically easy and intuitive to understand and use. Opens up so many doors to my creativity. Saves so much time compositing! Thanks for such a brilliant product!"
"I just wanted you to know that LayerCake's StudioMagic has opened up shiny new vistas to my image making! Its possibilities are endless and give me the freedom to think beyond what I see from the image I capture in my camera. Thank you for your wonderful product. It is a ton of new ideas"
"StudioMagic has allowed me to make my ordinary images into great images. The application really takes my vision for an image and makes it a reality. It's so fast and intuitive."
2 Compositing Tools For Photoshop: Studiomagic 1 and Studiomagic 2 
This Image Composite Editor Includes the Following Toolsets:
Enviro: to Add Photo Effects for Different Seasons
Lightingeffex: to Create Effects That Mimic Those of Natural Light
Reflections: for Nuanced Images of Water and Mirror Reflections
Compositor: to Easily Add Popular Image Enhancements Like a Moon, a Rainbow, or Lightning
Hyperzap: to Give Photos a Contemporary Edge Using Color Pop or Grunge Boost Effects
Compatible With Both MAC & Windows OS

StudioMagic is compatible with Photoshop versions 2014-2022 V23.3.1




It Does Not Work With

Photoshop Elements, Photoshop CS5, CS6

Layercake Backgrounds and Action Sets Work with Any Version of Photoshop

Action Sets Are Not Supported in Photoshop Elements But They May Run in the Most Recent Versions.

Backgrounds Can Be Used with Any Application That Opens a Jpeg File
Layered PSD & Tiff Sheets Can Be Used with Any Application Which Uses and Builds Layers
Note: Action Sets Are for Photoshop Only. Actions Will Not Work with Other Editing Programs.
A Magical Deal That Won't Last Long
This all probably sounds too good to be true. And in a way, it is.
 It would cost hundreds, possibly thousands, of dollars to purchase the equivalent tools and training anywhere else.
You don't have to do that, though. This image composite editor only costs $249 from PhotoWhoa.
And even better: right now, you can purchase StudioMagic at a whopping 80% discount, at a price of just $49.95.
That's a truly magical deal on a magical product. But like any kind of magic, it won't be around for long. 
Don't Let This Magical Image Composite Editor Escape You. Grab It Today!