YOUR MOST COMPREHENSIVE LIGHTING BLUEPRINTS!
ONLY NUDE PHOTOGRAPHERS CAN MAKE LEARNING THIS NAUGHTY.
Almost every single page has a touch of nudity. After all, it is a nude photographers guide to understanding light. Needless to say, if nudity sounds a bit too much, then you probably should reconsider being a nude photographer.
This guide will make you blush. It's the naughtiest guide to light I've ever read. Still, with it, you'll learn more about glamour photography lighting than you ever had previously. From the theory of color to how light falls, to the grip stands and light modifiers, you're going to grasp a precise understanding of light.
It's intense. It's almost scientific. And it's meant to be that way. Absolutely everything Dan Hostettler knows is discussed. And if you're going to start anywhere, you should start with Hostettler. We always learn something new about nude photography from him, and we love this one.
With Essentials, you'll learn Hostettler's complete system for lighting nudes. 280 pages to knowing it completely. So if you want a guide that skips over necessary steps, this isn't for you. With this one, you'll learn how light works front-to-back, up-and-down. While having a little fun doing it.
You're going get to a 280-page ebook about studio lighting written by a nude photographer fo nude photographers. Although primarily about nude photography, this guide also discusses general principles about light. Since light is light, even for nude photographers, you'll learn the elements to lighting correctly, no matter your genre.
The guide divides its focus into five areas: Understanding the Basics of Light, Getting the Basics Right, Studio Lighting Equipment, Lighting Showcase, and Challenge Yourself.
In Understanding the Basics of Light, you'll learn how light functions, how shadows create mood, and understand essential theories every photographer knows by heart. This is where you'll learn about lighting ratios, the inverse-square law, catchlights, and how to create hard and soft light.
In Getting the Basics Right, you'll about color, RAW vs. JPEG, flash speed sync, and metering. If you still struggle with exposing, after reading this, you'll know the technical elements to making sure your photographs look as sexy as you originally imagined them.
In Studio Lighting Equipment, you'll get a breakdown of every piece of equipment that can be used in a studio environment. You'll learn the pros and cons to each piece and know the secrets to using them. If you don't know what a softbox's sweet spot is, then you learn all about it here.
In Lighting Showcase, you'll learn 15 professional glamour photography lighting setups used for nude photography. These setups are broken down to the precise angles of light and required equipment you'll need. You'll also learn about glamour photography lighting, beauty lighting, and fashion lighting. Plus, you'll also learn simple setups that don't require expensive investments.
In Challenge Yourself, you'll learn how to build your first lighting setups. You'll learn the technical and creative steps it takes to complete your first successful nude shoot. To get you started, you'll also learn three fundamental setups almost every nude photographer has used at some point. You won't get lost.
280 pages to learning the sexiest light for nude photographers
15 lighting setups broken down so you can use them immediately
Bonus: 14 light-setting files included with a trial membership to set.a.light 3D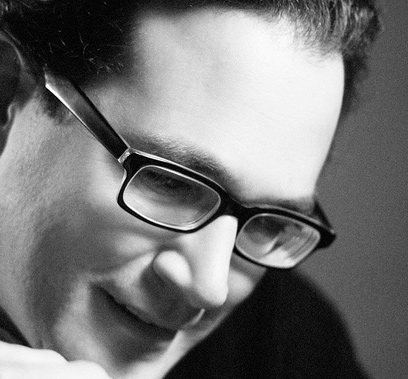 Dan has been a professional sexy women photographer for more than 15 years.
He is Swiss born and currently living and working in Prague (Czech Republic). Dan founded his flagship business, StudioPrague, which includes a dedicated production company that has received international recognition and offers private, high-end workshops. Dan has had the pleasure of photographing some of the world's most beautiful female nude models and he always strives to capture that "bold sexy moment", both in the studio and on location.
StudioPrague continues in 2013 with its latest innovation, BLOG+, an online learning environment dedicated to help train and mentor other photography enthusiasts in Sexy Women Photography.
Aside from his own creations, Dan is an internationally published photographer and his work has been featured – among others – in GQ Online, The India Times, FashionONE TV, GoodLight Magazine, MUZE Magazine, FOTOdigital, FotoTV Germany.
Dan's passion for traveling, cinema and visual adventures translates into a high degree of skill and creativity. Inspired by the world's top magazines and brands like Playboy, Maxim, FHM, Vogue and Victoria's Secret amongst others, Dan continues his pursuit of being the best in his field as a nude photographer
Learn Hostettler's Complete System for Lighting Nudes