Editing Landscape Photos Just Got Easier
There are landscapes. And then there…(gasp) landscapes. And what's the difference between them? 
In most cases, it just comes down to the power of editing landscape photos to get the most spectacular results
Most skilled master photographers spend their lives building their mastery of this important skill. Over time, they developed one post-processing skill after another. 
The building of these skills involved lots of trial and error, many mediocre landscapes, until at last they discovered the secrets of how to move from mediocre to magical.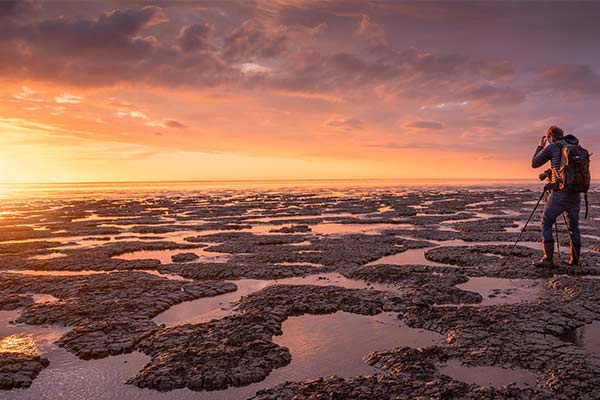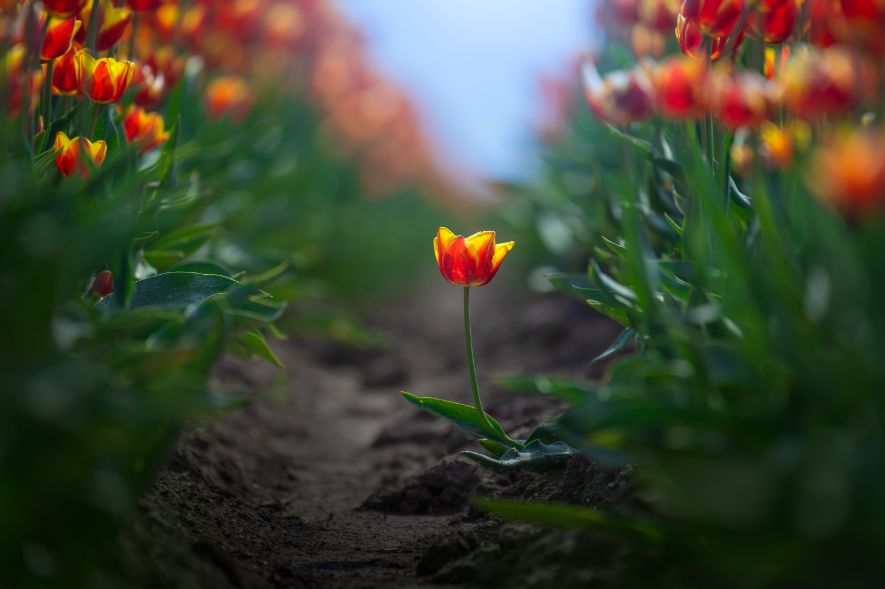 If you love landscape photography, no doubt you've longed for this kind of transformation in your editing process. 
You yearn to play with color and light in just the right way so that your audience feels like they are right there on the scene with you.
But do you really have to take years learning? Do you really have to patiently endure many failures before finding the secret to success?
What if one simple course could provide you with the entire skill set you need to achieve spectacular landscape photos through your editing process?
But the right course can be just as elusive as a snowy mountain peak. It seems that the right coursework is either outside your budget or it only gives you a few superficial tips. But that's all about to change.
Editing Landscape Photos: A Skill For Everyone
Here's What is Covered in This 8 Hr Course :
Lightroom Introduction – Basic Course Workflow
Lightroom Introduction – Develop Module
LR Basic Editing: Processing Image 1
LR Advanced Editing: Masking Panel & II
LR Advanced Editing: Processing Image 2
Using the Transform Tool
LR Dodging And Burning: Processing Image 3
The Importance Of Getting It Right In The Field
Quick Introduction – Why Use Photoshop?
Photoshop Healing Tools
Photoshop Basic Masking
Photoshop Removing Flare With Basic Masking
Photoshop Working with Luminosity Masks
Photoshop Advanced Dodging & Burning
Photoshop Color Painting & Light Bleed
Blending Multiple Exposures in Lightroom
Panorama Stitching in Lightroom
Focus Stacking in Photoshop
Noise Stacking in Photoshop (for Drone Images)
Noise Stacking in StarryLandscapeStacker For Astrophotography
Introduction – When & Why Use Luminar
Luminar 4: Modules & Favorite Tools
Luminar AI Update : Modules & Favorite Tools
Luminar AI Update: The Atmosphere Panel
Luminar for Forest Images Using Luminar Looks
EXTRA: See me edit 5 images with Luminar AI
Amsterdam Lights
Coastal Textures
Ala-Kul Lake Kyrgyzstan
The Lone Tulip
Dream Forest
BONUS X-Mas 2020: Christmas Lights
BONUS Heather Season 2021: Heather Dream
Gear: Quick statement
Albert's Vision On Photo Editing
How He Capture Images In The Field
Access To A Private Facebook Group
Downloadable RAW Files For Practice
Before/After Magic You Can Create:
⭐️ Raving Reviews By Happy Customers ⭐️
One of the best photo courses out there! I am an experienced landscape photographer, but I have always been a big admirer of Albert's career and photographic works, so I just had to watch his new course. I was mostly extremely surprised with the simplicity of his approach to his images, showing a great talent for making the most of his finely composed captures, without resorting to excessive edition and manipulation. This is an extremely well-structured course, going from the basics, all the way to more advanced editing, without getting overly complicated, as so many tutorials do. Absolutely recommended!
Great photography and post processing course I have just finished the course. I really enjoyed following it and learned a lot on how to use the different colors (painting an d light bleed) in photoshop and applying dodge&burn on a more sophisticated level than I was used to. The noise stacking was new for me and is really helpful for the drone photos. The From Start to Finish section is really valuable since it helped me on how to apply the different tools for the challenges I encounter in postprocessing. Thanks a million, Albert. I really liked the course and would certainly recommend it to others.
I am very grateful for the lessons. I have learnt a wealth of very useful techniques in photography and post-processing. Albert is a wonderful teacher with a very lucid way of explaining everything. All I have is enormous gratitude to Albert for sharing his valuable knowledge gained over time and experience.
Best Course on Post-Processing! Albert explains post-processing techniques in a way that's easy to understand and apply. This is the best course on post-processing images in Lightroom, Photoshop, and Luminar 4. I learned so much from Albert's course. Highly recommend!
This is the most in-depth and informative editing course I've ever seen! It is 100% worth your time and money if you are genuinely interested in learning all of Albert's techniques.
An excellent course. Much to learn. Albert is a very good teacher who can explain his ideas and methods in a very understandable way.
Right on the money ! Great course worth every penny ! Albert is great photographer but I know from experience that not every great photographer is a great teacher. However this course is spot on with lots of really insightful and extremely useful content delivered in a well structured and clearly explained way. Great job Albert I'm so pleased that I came across your work via Photopills and I'm sure this course will help me take my landscape photography to a whole new level ! Many thanks 🙂
This is what you need as a landscape photographer! I am a beginner in landscape photography from Kyrgyzstan. As you know 93% of Kyrgyzstan is mountains. So I decided to be a photographer to show the beauty of my land. Albert Dros was the person who inspired me in my photography lifestyle. His course is exactly what I needed to understand all details of editing and the main idea of photography. I highly recommend his course. You will see really good results after it! Thank you so much, Albert!
The very best course with great sample images!!! During lock downs I started to attend virtual course and this is the best so far. Albert Dros does not spare any tips or tricks. It also share good image to work with. I learned new things and I do not use PS nor Lightroom and still I got the total benefits of his techniques. I am on an advanced level and still I learned so much. This is surely recommended and I loved all the sessions as they are in digestible pills. Well what to add....it is just a great course and best ever money spent this year.
Albert Dros, a wonderful communicator and educator Albert generously shares some incredible insight in a very comprehensive fashion. The course provides useful takeaways for all levels of participants. I found the pace to be perfect. I sincerely appreciated the start to finish images and love Albert's candid commentary and instruction. Sincerely J.L
A Rare Opportunity To Master Editing Landscape Photos
This course truly represents a once-in-a-lifetime opportunity for aspiring landscape photographers.
Within these video tutorials, you receive direct instruction from Albert Dros, a celebrated landscape photographer who has successfully worked with worldwide brands like Sony, National Geographic, Wix and Skylum (to name just a few).
He breaks down every step of the process, from the moment of capturing the landscape with your camera all the way through the proper use of available tools like Photoshop, Lightroom and Luminar.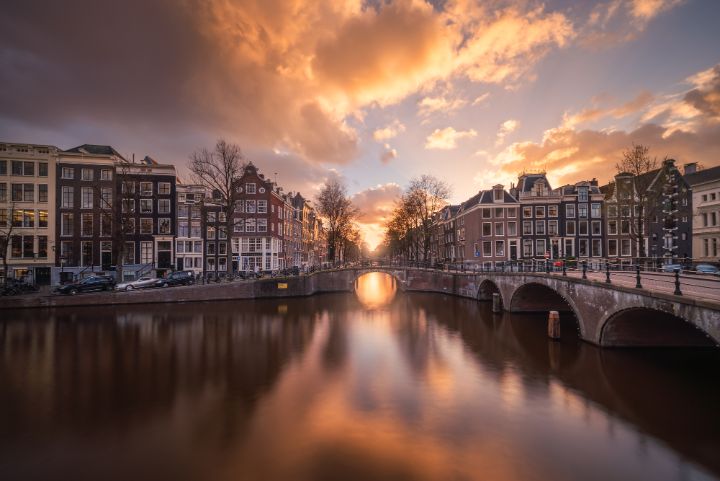 With each editing platform, Dros patiently unlocks all it has to offer, from the basic level to the most advanced.
By the time you've progressed through all the lessons, you'll know everything you need to make any landscape come alive for your audience.
This course enables you to skip right over years of trial and error to immediately create images that grab the eye wherever they appear.
This thorough and expert instruction will pay for itself over and over, especially with the deal that's on offer right now.
But the right course can be just as elusive as a snowy mountain peak. It seems that the right coursework is either outside your budget or it only gives you a few superficial tips. But that's all about to change.
Get This Ultimate Landscape Photo Editing Course Today