Addicted To Your Digital Camera?
Using your digital camera is fun. You feel like you're constantly chasing after that perfect shot.
There are so many tools and techniques to try, it can feel overwhelming.
So many possibilities. But if you're a beginner, it may seem like these possibilities are out of reach.
The best photographers take many years of experience to master their craft. That's because there are so many things to figure out: lighting. Exposure. White balance.
A lot of your skill must come from experience. Still, you can't help but wish that you could get into the mind of a master photographer and see things the way he does.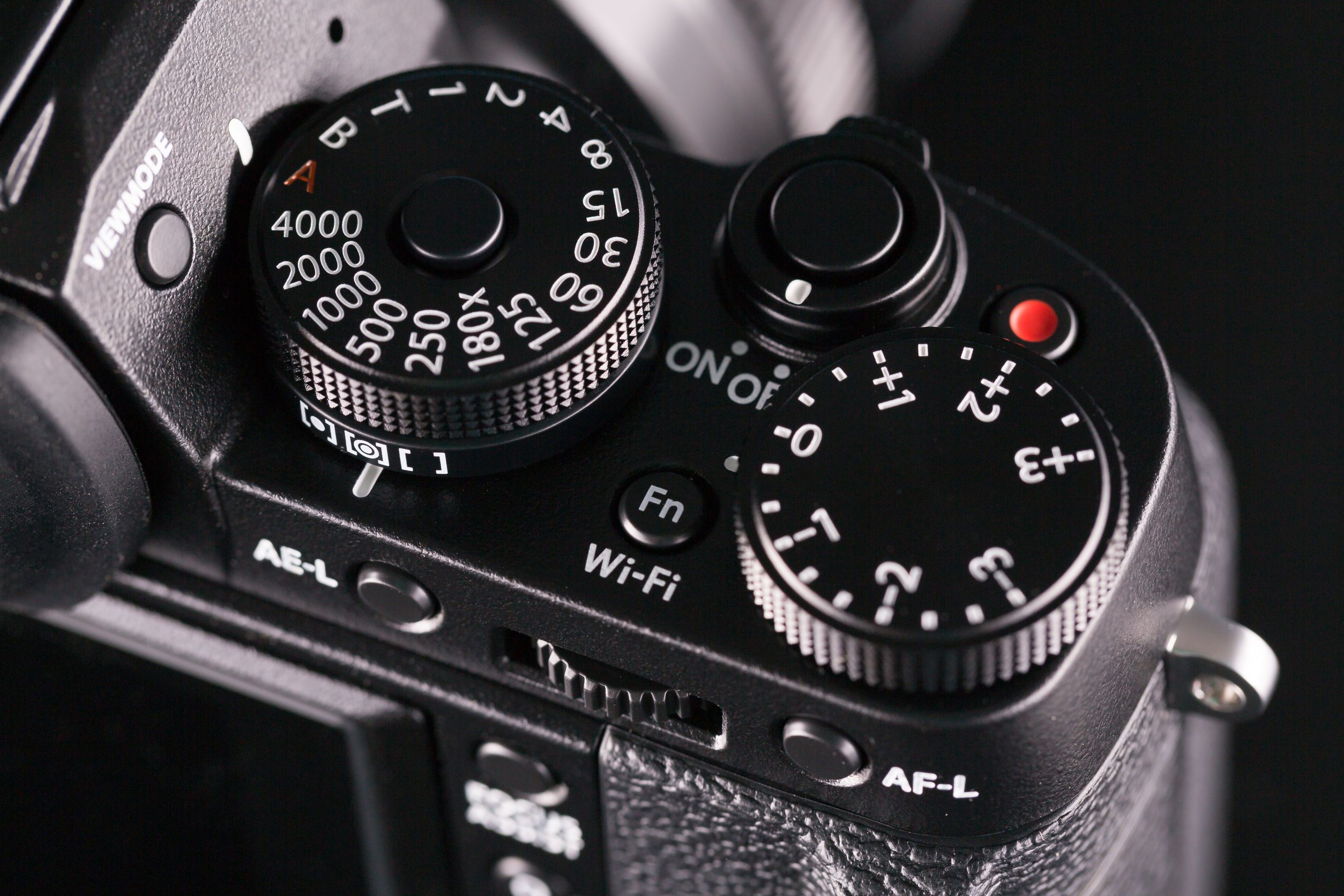 There are plenty of tutorials and instructional videos out there, but some of these make the field of photography seem even more mysterious.
Techie language and complex manoeuvres are easy to admire, but hard to learn from.
What you want is a course with clear language, each step clearly laid out for you.
After all, a good video course isn't really about photography.
It's about you.
How you can unleash your creativity and become the artist you were meant to be.
Could one digital camera video course do that for you?
We think it can.
The Digital Camera Video Course You've Been Waiting For
Read Along To Know What This Digital Camera Video Course Covers
This course, taught by veteran photographer Chris Weston, gives you everything you need to master digital photography.
The Course Covers The Following Topics:
Setting up: Everything a beginner needs to know to prepare your camera's settings, as well as the difference between JPEG and RAW files, and what you should use them for.
Understanding and applying White Balance: Practical guidance to use white balance to change the look and feel of your photos.
How to get perfect exposures in camera – Part 1: Simple, hands-on lesson that demystifies exposure.
Get ISO working for you. How to use ISO effectively without ruining your images.
How to get perfect exposures in camera – Part 2: Fearlessly take on the deeper mysteries of exposure.
Focus and getting a sharp image. How to get pin-sharp images every time.
What to look for when buying lenses. The most effective lenses for your photography and for your budget.
Practice, practice, practice: Start putting your newfound skills to work…and gradually improve them.
Bonus module: an introduction to light: Learn how to use light…ALL kinds of light.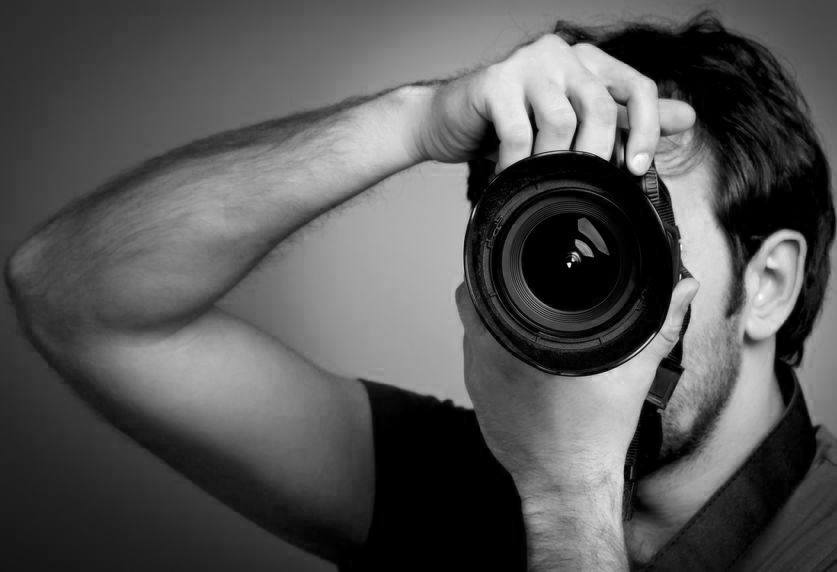 Check Out The Sample Lesson Of The Digital Photography Course
Your Purchase Comes With:
50 comprehensive video tutorials

244 pages of course material, including notes, sample photos and training exercises

Lifetime access

A 100% satisfaction guarantee
A Sneak Peek Into The Course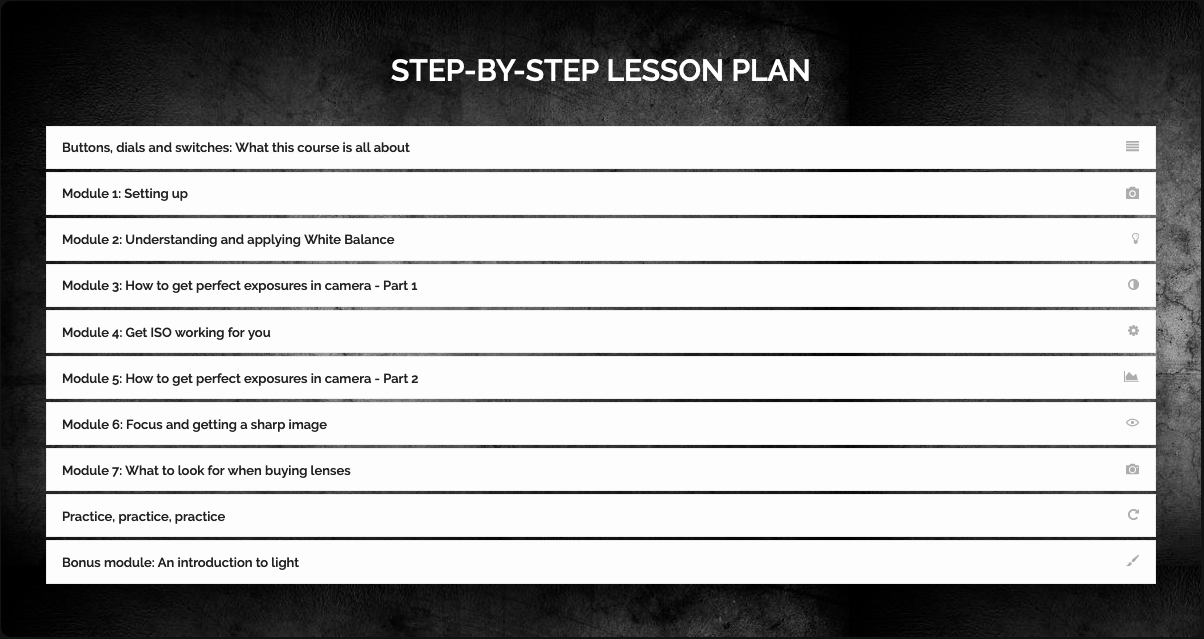 "Chris is a great teacher, very clear and comprehensive in a short space of time."
-Teresa
"I have really enjoyed the course! Great style, and quality videos for ease of understanding. The explanations are full and complete. Great stuff!"
-George
"Profoundly and efficiently taught."
-Sam
"A really clear course, I always learn something. That 'a-ha!' moment when he covers something I'd forgotten or something completely new. Always good to go back and get some good advice. Excellent course."
-Sara
"Many thanks indeed for such a wonderful and inspiring training package on photography."
-Samuel
Become A Pro At Digital Photography
For the first time ever, the mysteries of digital photography are unlocked in a way that is accessible to everyone, even if you are a complete novice.
You can start this course with absolutely no idea how to use your camera, and finish by producing consistently professional quality results.
Reviewers consistently praise instructor Chris Weston for his clear, simple teaching style. He breaks down difficult concepts into steps that are easy to understand, even for someone who has never picked up a camera before.
This course covers almost every genre, including landscape, architecture, fashion, cityscapes, pets and wildlife. So no matter what your passion is, you'll find something just for you.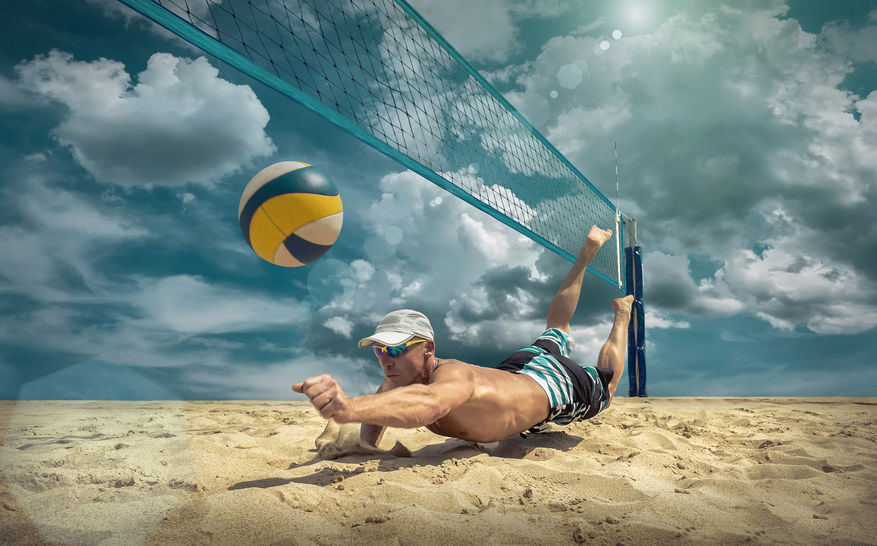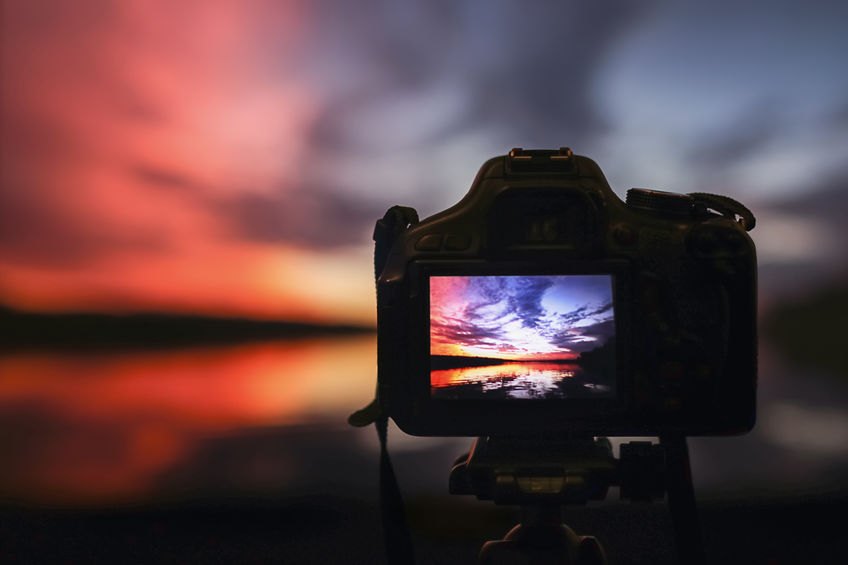 With the ability to access the course any time you want, you can go back over lessons if you need a refresher…even months or years later.
In the short term, this means better photos and more fun.
In the long term, it means a lifetime of success as a photographer no matter what genre you love!
And we're so confident of this, that we offer a 100% satisfaction guarantee. If the course doesn't fully meet your expectations within seven days, you get a full refund. No questions asked.
This may well be the best investment you've ever made. This expert and practical instruction is well worth the regular selling price of $193.
And for a limited time, we're offering something even better: you can get this entire course for a once-in-a-lifetime deal of just $69…an incredible investment!
Grab this amazing deal of the digital camera video course today!