How do you make money selling your creative wedding photography?
Safe shots look like they're here to stay . . .
With this ebook, you'll learn how to find your god-given voice and create a sellable, bankable niche
Let's cut to the chase. You're probably sick and tired of selling the same type of photo to the same type of client. After every gig, you've probably wondered how to make money shooting something more exciting.
You want to evolve. But how confident are you of your creative side? If some dream client were to walk into your studio right now and give you complete creative freedom, do you think you would be able to actually sell a photo that's unmistakably you and still works for them?
David Beckstead has made a business selling creative wedding photography that satisfies his clients and speaks to his own creativity. It wasn't easy. I know you've noticed that almost every client wants the same old ideas and same old looks. It's soul-crushing!
In this 238-page ebook, you'll learn how Beckstead created his own niche in the wedding market and learn how to chisel out your own. You'll find that voice of yours. And learn all the lighting, composition, and shooting techniques possible to help you strengthen it to the point of profitability.
After just reading the first 50 pages, you'll learn how to:
Find left-field clients that dig your risk-taking style

Increase your awareness of compositions typically found at weddings

Discover your "safe-zone" and how to trash it
If you want to dive into work that expresses your god-given voice, but you want to make money doing so, then you'll have to study techniques that make sure you don't get stuck in the mud. If you want to trust your gut, this ebook will see you through.
Beckstead usually offers his ebook at $65, and everybody goes home happy. But, in this promotion, you get to buy it for only $19.
We got to thank Beckstead for that! Won't stay up for long.
What will I read in the ebook? What will I learn?
Nobody wants to make work that's artsy-fartsy and doesn't sell. Going out on a limb and getting nothing out of it is one of your biggest fears. You can't run a business on artistic expression alone.
That's why I loved David Beckstead's ebook. Going into it, I was thinking, if he goes too far left-field and forgets the business aspect of running a studio, I'm going to have to pass on this promo. Who wants to risk their career?
At the same time, I know what it feels like to want new life in your work. I know how it feels like to be empty. Think back in your mind to all the times you come home from a gig and felt like you had more to give. If you want to express your voice, this ebook will help you.
The 238 pages are full of insightful techniques that strengthen what comes naturally to you. You'll learn an approach that takes a 50/50 mindset to shooting weddings. 50 percent for the client (the safe shots). 50 percent to you and your own voice.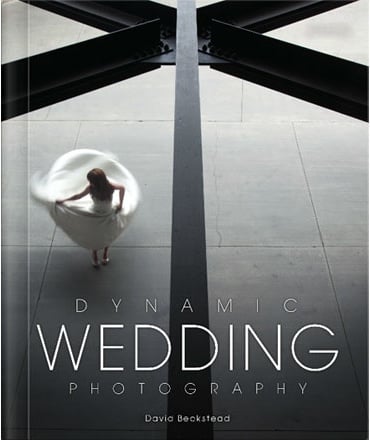 Want to reward your creative impulses and trust your gut?
Make a business selling your voice. Learn how to reliably shoot your vision. Buy today!
$65.00 Add to cart