Are You Bored With Your Skies?
I mean, they're pretty and all. But nature offers a limited palette of skies for our photography.
Ethereal blue, stormy gray, or starry skies look pretty for a while. But then you long for something different.
Here is where you might begin experimenting with Photoshop.
The right Photoshop effects can add the dramatic special effects you crave quickly and easily.
But here again, the true artist may get bored quickly.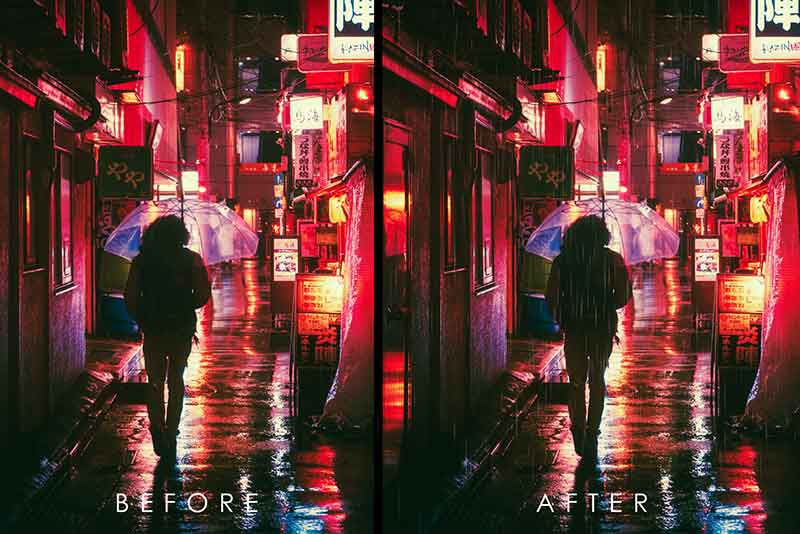 Often it feels like if you've used one Photoshop brush, you've used them all. Yes, Photoshop brushes can be an amazing tool. But sometimes they disappoint.
Sometimes the results are not as vivid as you hoped. They look nice enough, but they don't match the splendor of your artistic vision.
Other times they are difficult to use, or just too expensive…especially if you only end up using them once or twice. Like the sun, stars or clouds of nature itself, a set of Photoshop brushes might offer a limited palette.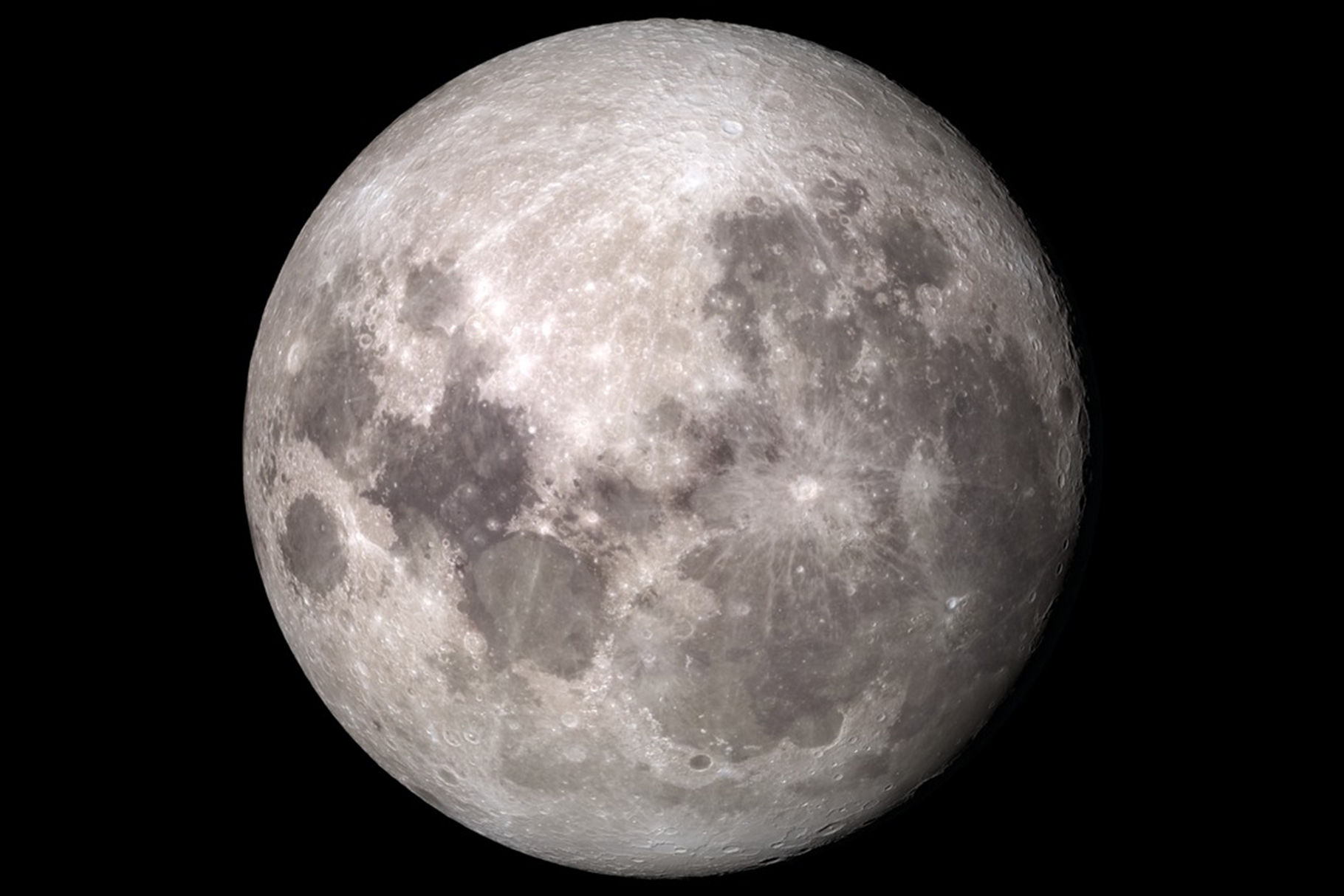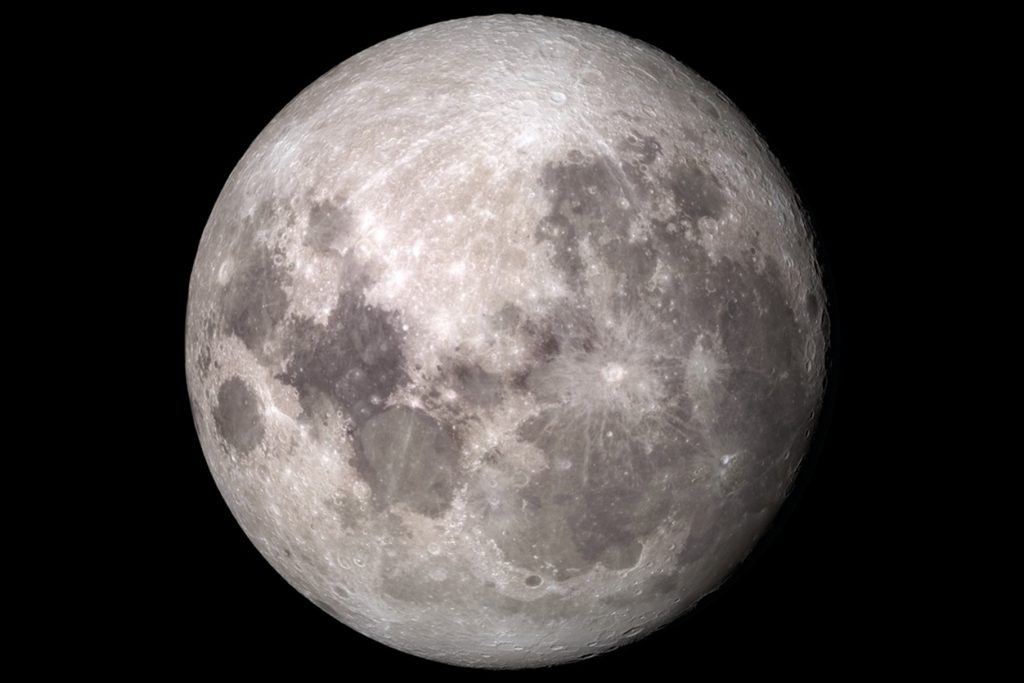 But you see so much more.
Where most people just see a starry sky, you see the vista of a faraway galaxy. Where most people see an empty night, you see the possibility of distant planets.
How can you bring that image to life for your viewers?
Is there really a set of Photoshop brushes that can fully satisfy your desire for dramatic, starry skies?
We think so.
Cosmic Weather Photoshop Brushes For the True Artist
This bundle features two truly cosmic collections of Photoshop brushes.
What's Included:
10 snow brushes

25 rain brushes

40 cloud brushes

A total of 75 Realistic Weather Photoshop Brushes in total

Installation Instructions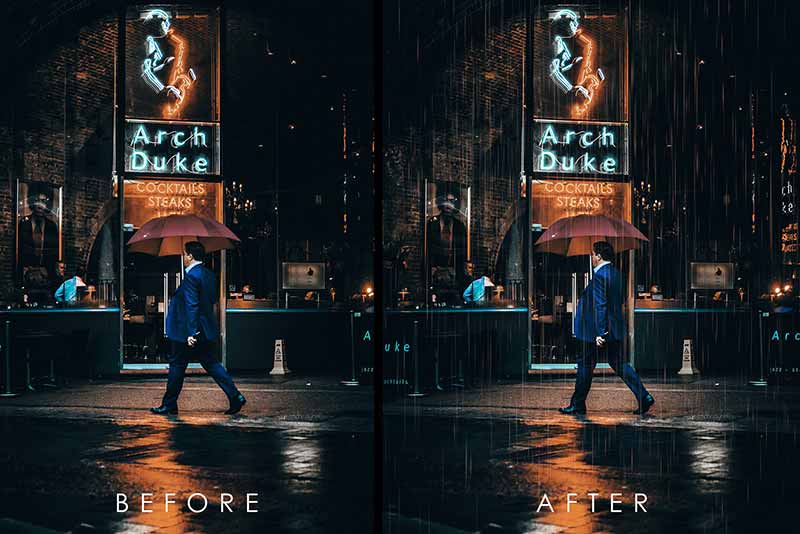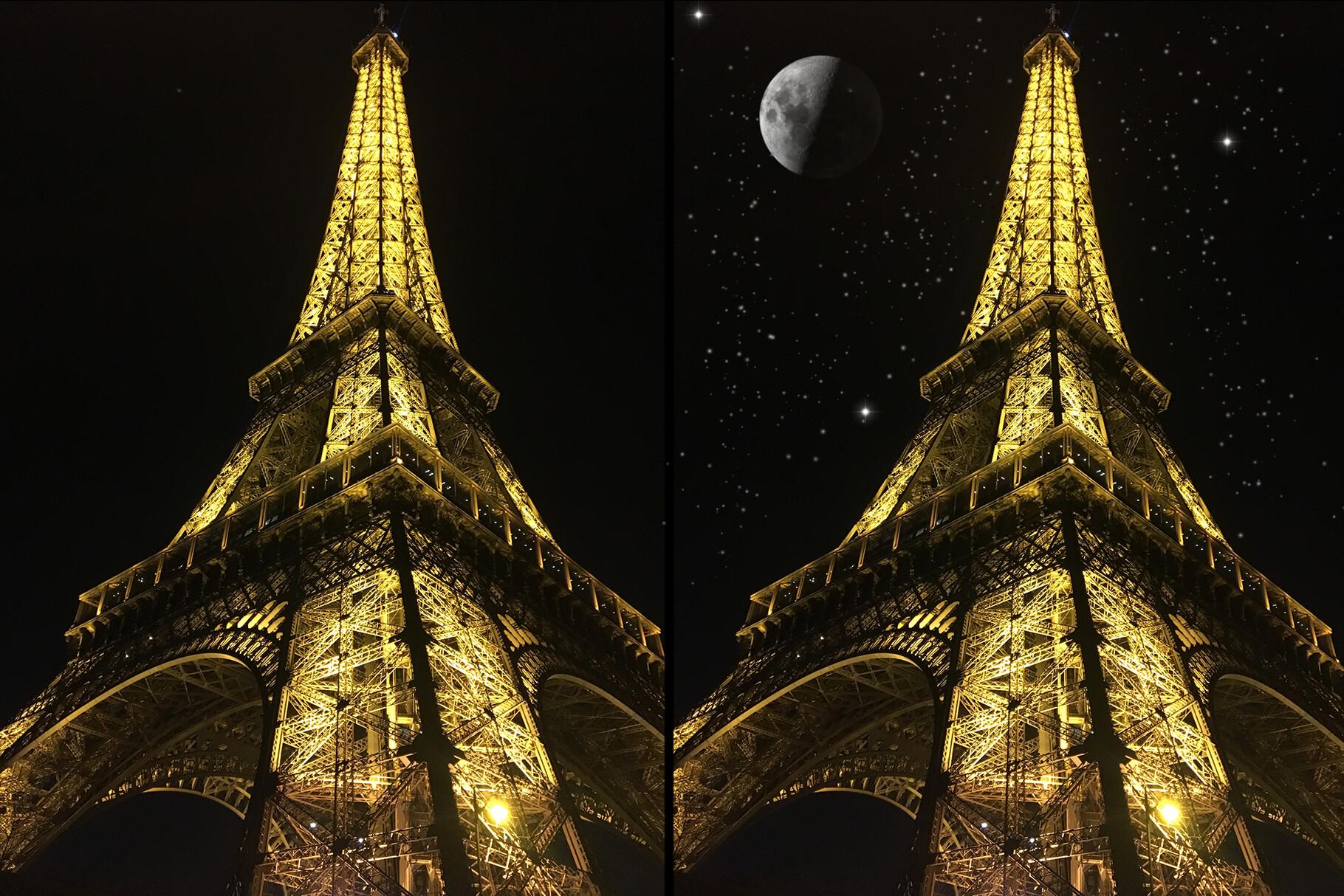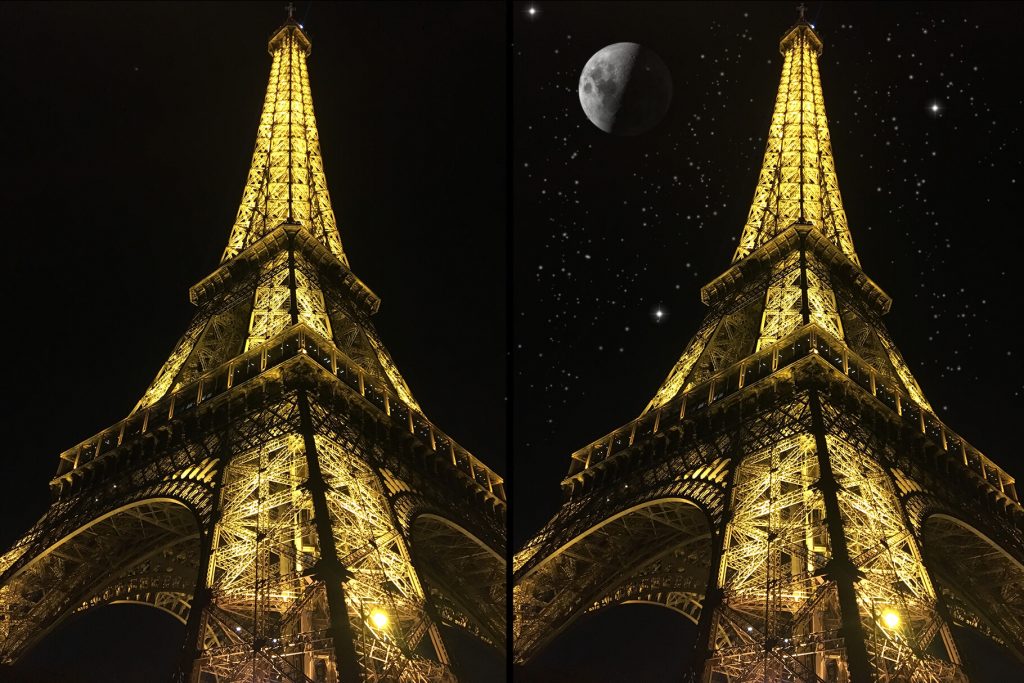 20 Star Brushes
15x single star brushes

5x scattered brushes for a realistic night sky effect

1x ABR file
32 Moon Brushes from all over our solar system
8x brushes of Earth's Moon in various phases

4x Moons of Jupiter (Calisto, Ganymede, Io, and Europa)

2x Moons of Mars (Deimos and Phobos)

1x Moon of Neptune (Triton)

1x Moon of Pluto (Charon)

12x Moons of Saturn (Enceladus, Epimetheus, Hyperion, Iapetus, Mimas, Pandora, Phoebe, Prometheus, Rhea, Telesto, Tethys, and Titan)

4x Moons of Uranus (Ariel, Oberon, Titania, and Umbriel)
2x Earth brushes

1x Jupiter Brush

2x Mars Brushes

2x Saturn Brushes

1 Eclipse Brush

1x Pluto Brush
1x Mercury Brush

1x Neptune Brush

1 Venus Brush

2x Sun Brushes

1x Uranus Brush

Installation Instructions
This collection also comes with a free bonus illustration and brush as a thank-you.

All of the brushes come as a convenient ABR file and are fully compatible with Adobe Photoshop.

This Deal Comes With An

Extended Commercial License

For Unlimited Personal & Commercial Use.

No Reselling Allowed.
A Peek Into The 2 Amazing Resources
Weather Photoshop Brushes 
Create the Starry Skies You Always Dreamed Of
No longer do you have to settle for the same bland, boring sky.
With this package, the sky is no longer the limit for what you can achieve.
If you want to go realistic, you have the ability to recreate any kind of weather in your photos, and make it look as if you're right there, on a mountain peak in a blizzard or under dazzling neon street lights on a rainy night.
Or you can create something completely unrealistic; fantastical, in fact. Your viewers can be transported to the planet Mars or to a distant starburst. And they will feel like they are truly there.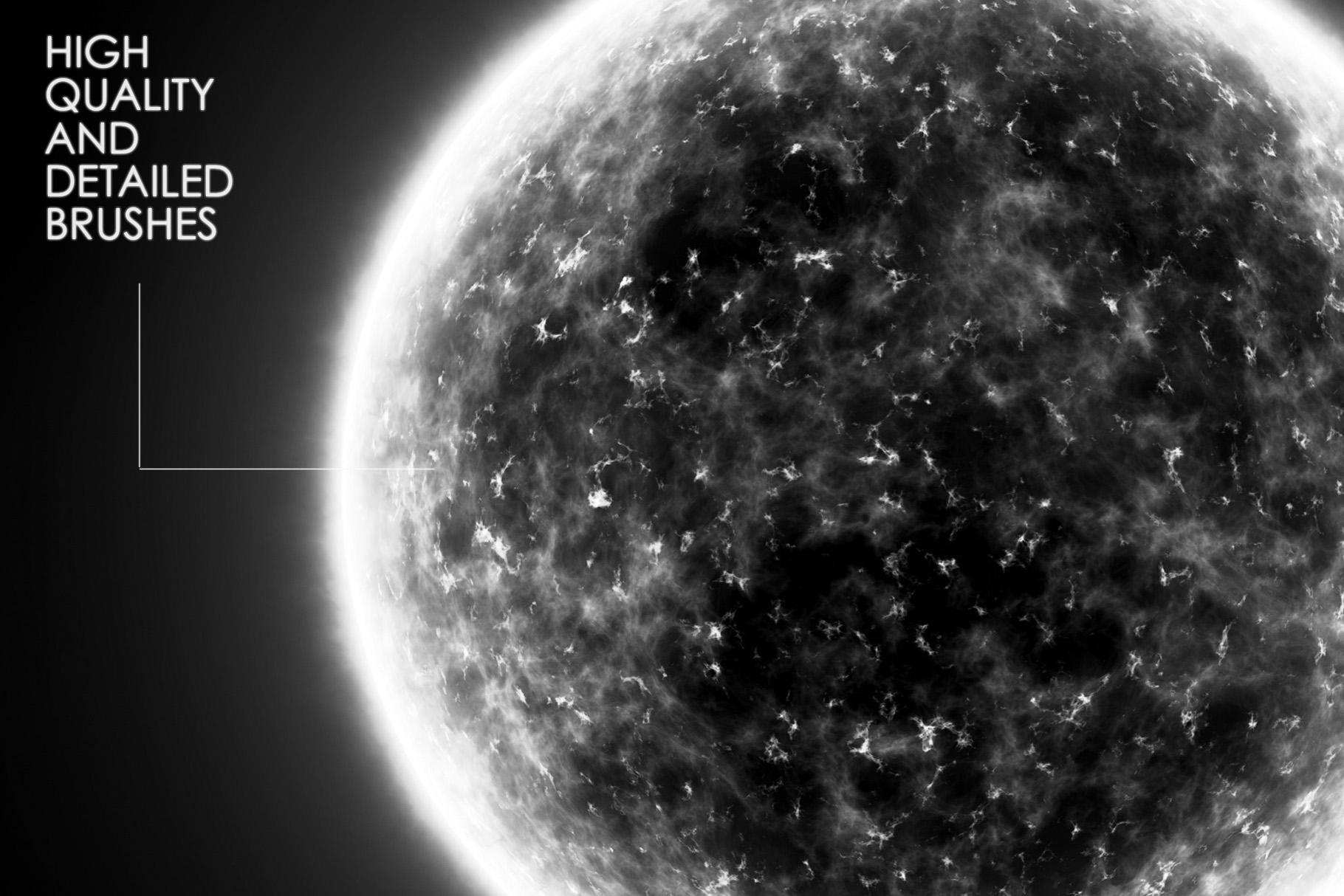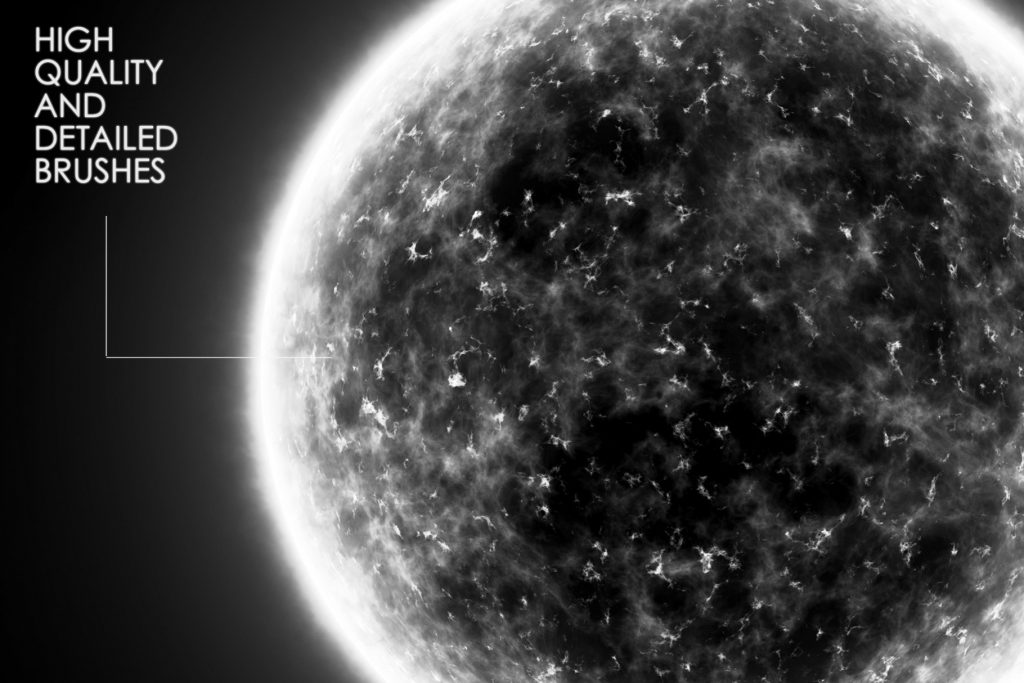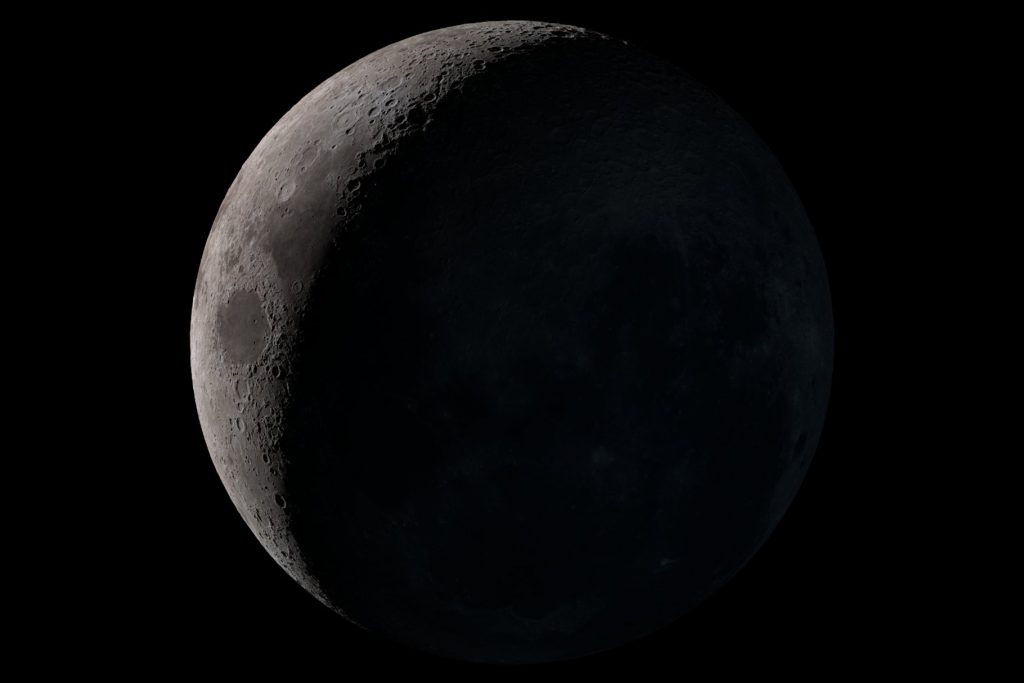 And with such a spectacular variety of looks, you will certainly never get bored with the array of effects. You will be having more fun with each photo, and so will your potential customers.
It's true, stunning effects like these are normally quite pricey. The regular selling price for both of these amazing collections together is $355.
But you're in luck, because right now you can grab this incredible array of Photoshop brushes for only $19.
Not much, especially considering that you will want to use these dramatic effects over and over.
Download This Bundle Of Cosmic & Weather Photoshop Brushes Before Time Runs Out