An Ultimate Guide For Boudoir Photography
Are you having trouble figuring out how best to advertise your next boudoir session?
We don't blame you.
If you're like most photographers, words are not your preferred mode of communication. You prefer to convey your power and artistry through the beautiful, compelling photos you create.
But there are times when something more is needed.
You want to let potential clients know not just what kind of work you create, but also what kind of photographer you are and what inspires you.
You want to convey practical details of how potential customers can get in touch with you or make a purchase. And most of all, you want them to understand why your boudoir photography stands head and shoulders above that of your competitors. But how?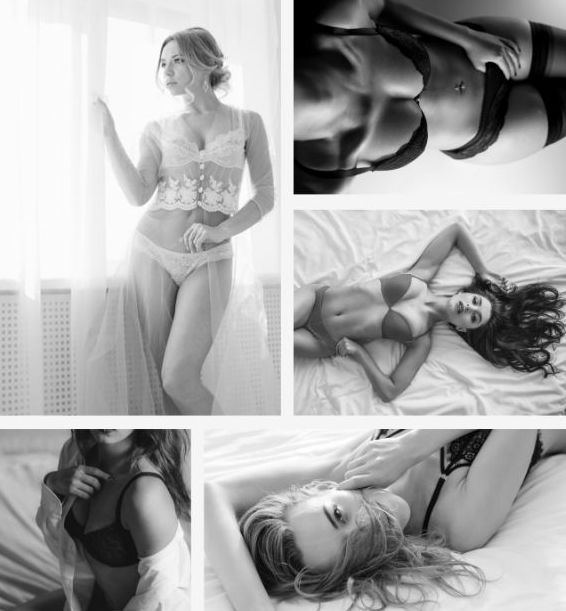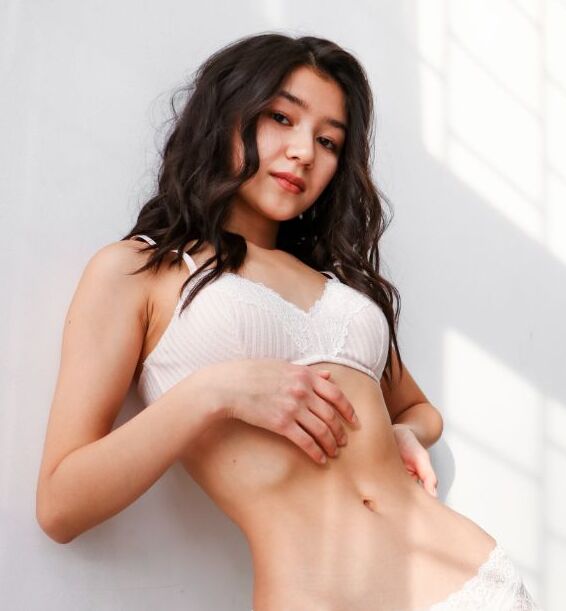 A welcome packet can be a convenient and effective way to get all this important information out to the public. A good welcome packet contains all the key details about you as an artist, your contact information, and samples of your work.
But if you have tried to produce and distribute a welcome packet, you've probably discovered that it's not as easy as it seems.
Putting together all the information that potential clients need into a compact guide takes time. You can easily find great photos to display in your guide, but when it comes to meaningful text, you may be at a loss.
In fact, if you're like most of us, that welcome guide has been hanging around at the bottom of your priority list for quite a while, as you always seem to find something more urgent (and more fulfilling) to do with your time.
But at last, there is a solution for your welcome packet woes.
Welcome Templates For Your Next Boudoir Session
A Collection of 20 Welcome Guide Templates In A Downloadable PSD Format:
A Table of Contents

An About Me Section

Investment

A La Carte Prints & Products

Look Good, Feel Good

Why You Should Book A Couples Boudoir Session

Step Inside Our Closet

Will My Boudoir Images Be Posted Online?

Boudoir Checklist
Should You Purchase A Boudoir Book or Album?

Why I Chose To Empower Women Via Boudoir Photography

Testimonials

4 Tips To Rock Your Boudoir Session

5 Different Ways To Gift Your Boudoir Session To Your Partner

Join My VIP Boudoir Club

Boudoir FAQ
Text Is Included in All These Templates.
A Sneak Peek Into This Incredible Guide
A Welcome Guide That Reflects You
Besides maybe your website, it's hard to imagine anything that says more about you than your welcome guide. A good welcome guide reveals your level of professionalism.
It shows how much you care about your work. So if something looks sloppy or hastily thrown together, it reflects poorly on you as both an artist and a professional.
That's why this collection of templates will save not only your time, but possibly your career as well.
Simply download the PSD files and you can customize them using your own text, or even just use the text that's provided.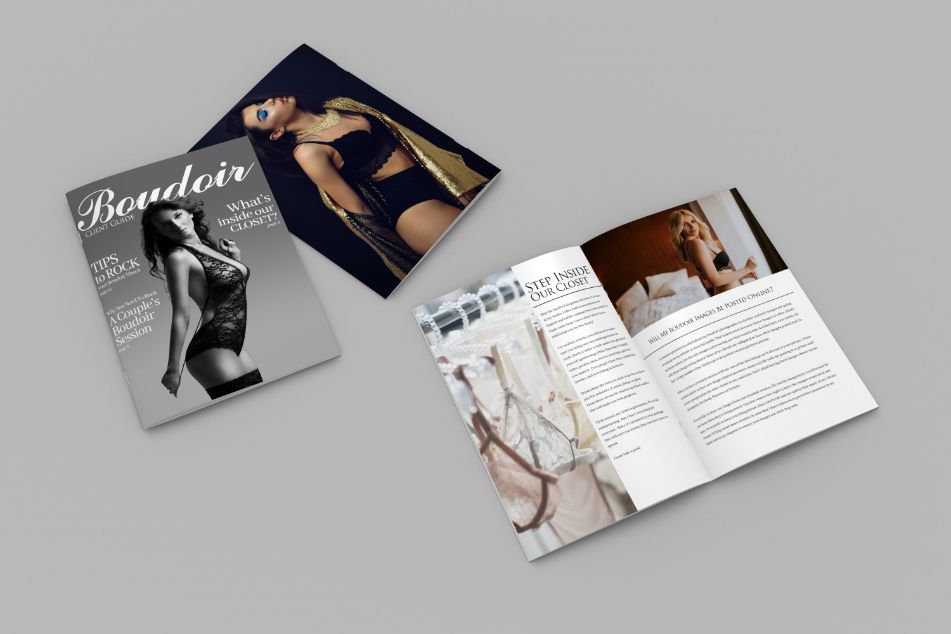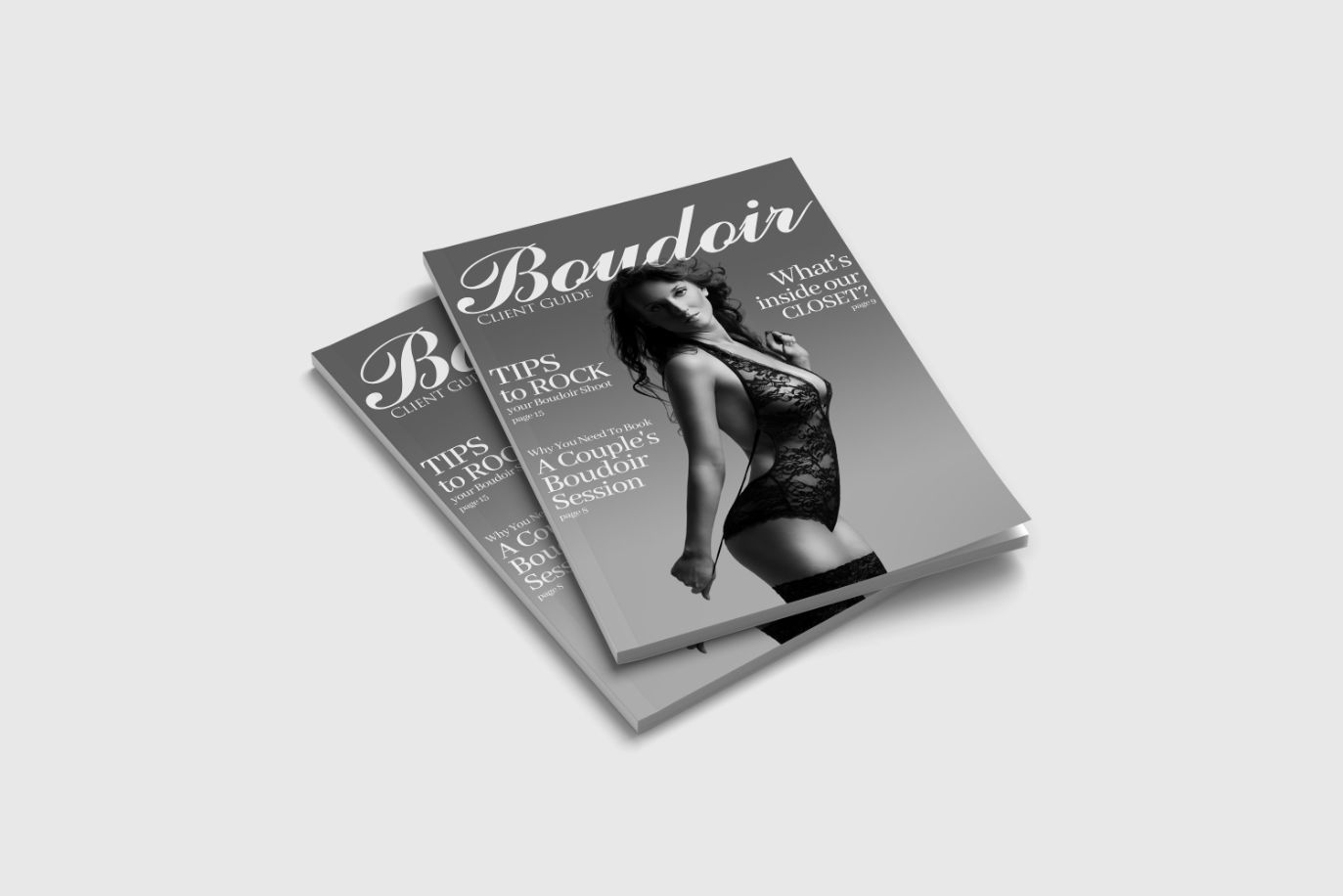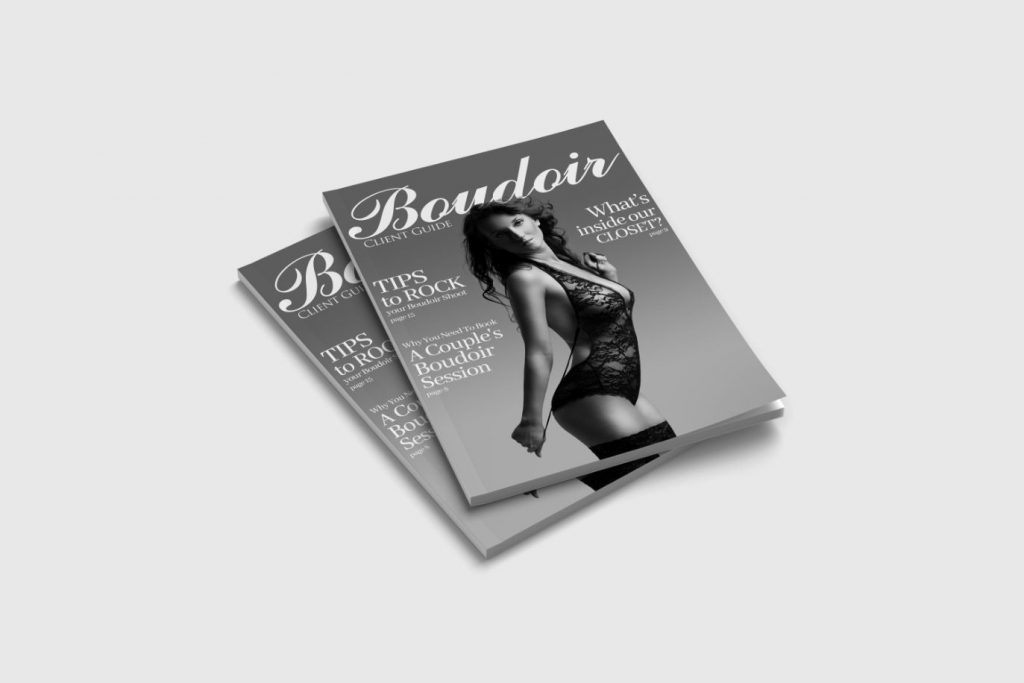 Of course, you are also free to customize color and images, so that your welcome guide honestly reflects who you are as an artist.
You can even choose the format you prefer to distribute your welcome guide: as a print magazine/brochure, or in electronic form, as an attachment to an email.
This frees you to spend as much or as little time on your welcome guide as you want, meaning you can invest your time where it really counts: planning and executing spectacular boudoir photography, every single day.
So how much would you be willing to spend for a resource like this one? Probably a lot, but you don't have to.
You can download this collection of boudoir photography welcome templates for just $19, over $10 off the original selling price.
Grab These Templates Today To Advertise Your Next Boudoir Session!