Who knew that something as simple as watermarks could cause you so much stress?
In your search for the best watermark software, you've tried many different options, but still, the process eludes you.
Some watermark technologies are hard to use. Some are pricey. And others are simply ugly.
You find yourself spending hours getting not only your watermark to look right, but also adjusting images after your watermark is placed on it. Because newsflash: each one of your photos is different. And a watermark that looks fine in one photo can look awkward on another, obscuring its unique beauty.
To make things even more complicated, you are constantly problem-solving ways to make your watermark work with different kinds of technology. Your images may be uploaded from Picasa or Flickr, or they may be compressed in Zip files. It's tough to find watermark software that works equally well with all these formats.
Then there are the hours of time wasted as you work on placing your watermark on each photo individually. You can't help but think of how many other, more productive ways you could be spending your time. And if you have hundreds of photos to watermark, creating a mark for each one individually may not even be feasible.
Finally, a mass watermark software that meets your needs…
Magically intuitive, Mass Watermark allows you to add your watermark to hundreds of photos within minutes.
You can use your own custom-created watermark, consisting of your unique text and logo, and easily add it to a collection of your images.
Tools like Batch Resizing and Image Retouching ensure that your watermark will not detract from the visual power of your photo.
It even allows you to easily add EXIF info, such as Copyright, Author, and Comments, to your watermarked images.
The time you will save on watermarking your photos will dramatically improve your workflow.
The software is easy to use, compressing all the tasks of watermarking into one convenient workflow. It is compatible with Windows and OSX operating systems.
Mass Watermark is a valuable tool in protecting and branding your work without detracting from their artistry or compromising your precious time.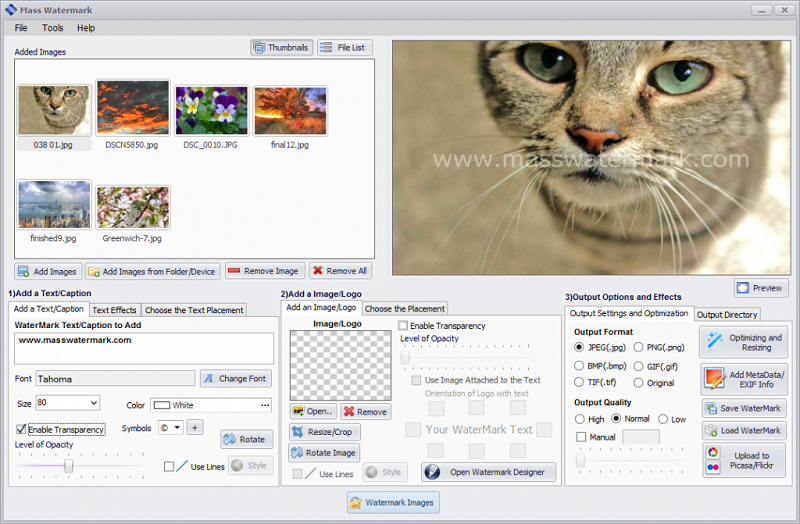 Take a look at the demo video
One package, many powerful tools!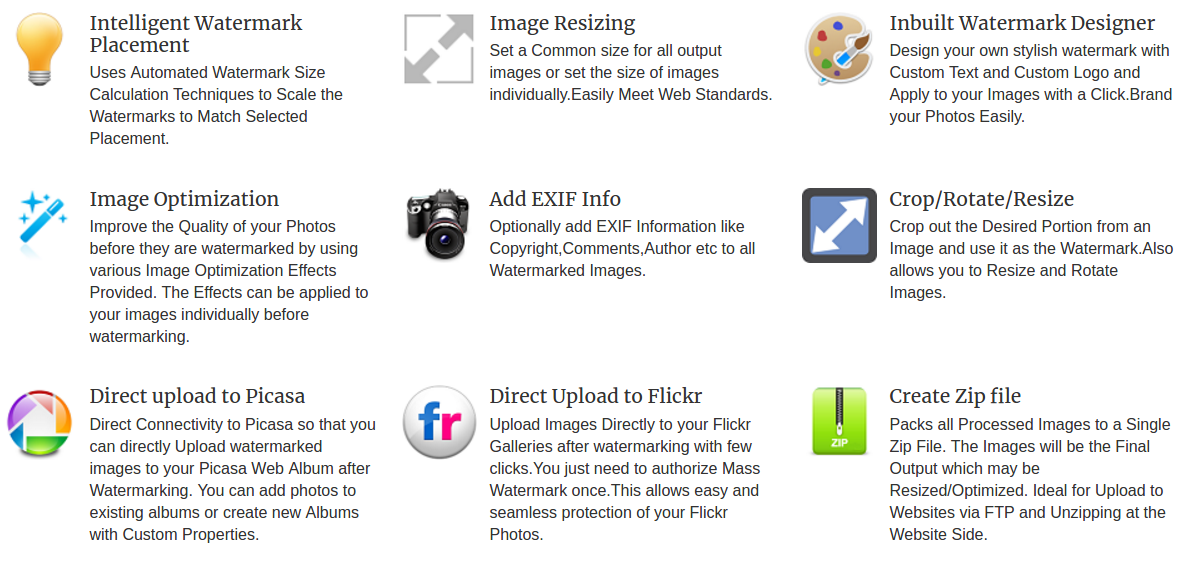 The best watermark software at the best price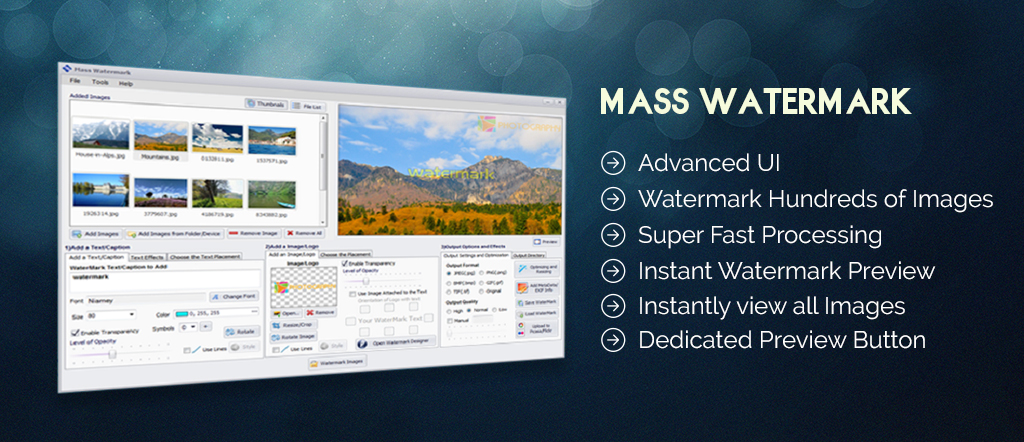 You will not find any other watermark software that is as attractive, intuitive, or easy to use.
In fact, this software is so intuitive, that it almost seems to read your mind.
Your watermarked images will appear exactly the way you envision them: sharpened, retouched, beautiful, with your watermark placed tastefully in a way that highlights rather than detracts from your work.
Mass Watermark will add immense value to your image and your brand as a photographer. It's tough to put a price on a technology like this, which will certainly more than pay for itself in terms of attracting more clients and fans.
But as it happens, you can secure these powerful tools for a one-time payment of just $24.
There's no telling how long this deal will last, so you should seize this opportunity to simplify your watermarking process forever.
Make Use Of The Best Watermark Software & Secure Your Craft Today!
**Limited Time Offer**