Enhance Your Images With Digital Birds Bundle
What could you do with your photography if you could add transparent birds to anything you wanted?
If you've never thought about the use of birds in your photography, we invite you to consider the possibilities.
If you love taking photos at the beach, imagine how you could enhance the scene with a flock of seagulls in just the right spot.
If your specialty is wedding photography, a dove or two strategically placed around the bride and groom can be magical.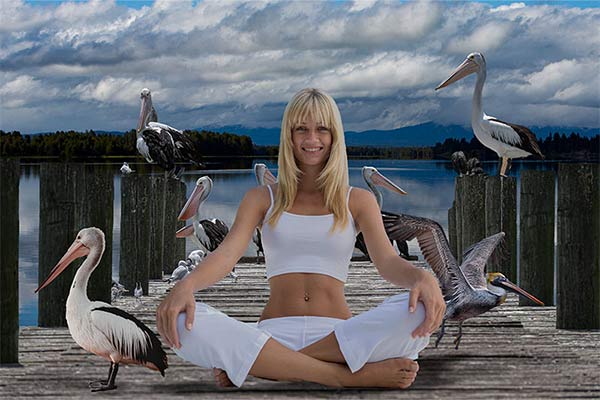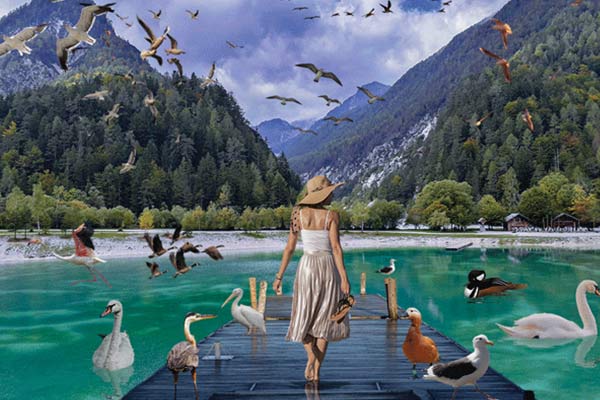 And any scenic mountain vista or sunrise can be improved by a few picturesque birds winging their path through the sky.
But when it comes to using birds in your photography, that's easier said than done.
The blissful wild freedom of birds, which makes them so photogenic, is the same quality that makes it difficult to capture them.
And photoshopping them into your photos often creates more problems than it solves. No matter how hard you try, that graceful swan or that elegant cardinal ends up looking artificial.
Bird details so often lack the magical details that make birds such a great addition to an image.
Plus bird effects can be almost as difficult to work with as the animals themselves. They often appear too big or small for the photo, or end up looking awkward in some other way. You might spend hours fussing and fidgeting without getting the effect you want.
But with this collection, all your bird photography problems are solved.
Over 200 Transparent Birds in One Collection
This Collection Includes The Following Bird Categories:
Seagulls
Swans
Aerial Birds
Birds of Color
Birds On a Branch
Doves
Ducks
Shore Birds
Standing Waterbirds
Farm Birds
Bonus Collection of Bats!
The Collection Comes to You in Layered TIFF Files Which Are Compatible With:
All versions of Photoshop

Photoshop Elements

PaintShop Pro

Affinity Pro

Gimp
Adobe Illustrator

Adobe Indesign

Corel Draw

Other Programs That Can Open a TIFF File
Here's A Sneak Peek Into This Bundle
Before/After Magic You Can Create
Transparent Birds To Transform Your Images
This amazing collection will provide you with creative possibilities that you've never imagined until now.
With just a few clicks, you can add realistic bird details to any photo, giving even the simplest image a touch of whimsy and delight.
Add them to a photo with human subjects as if they were interacting with the people in the photo to make it extra fun.
Place them against a sunset background to draw the viewer's eye in the desired direction.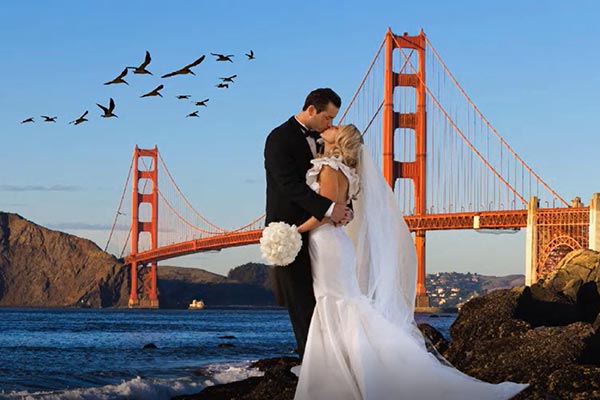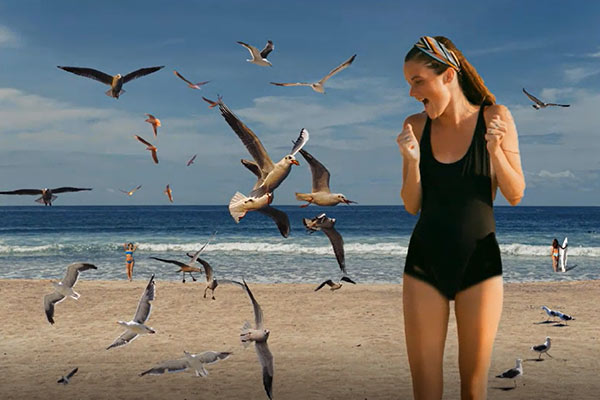 Populate a lake or ocean scene with birds to breathe new life into something ordinary.
You can choose individual birds or flocks of them, creating exactly the effect you want with ease.
Ever wanted to add the graceful figure of a swan to a water scene, but felt disappointed with how contrived it looked?
The transparent swans in this incredible collection come with the detail of their own water reflection. So you can place them in a water scene in your photos with stunningly realistic effect.
And the birds are so delightfully easy to use. All you have to do is drag and drop them directly into the photo in exactly the spot you want them. 
Then you can easily resize them by dragging the corners to make them look as large or as small as you want.
No more awkward, contrived birds in your photos. They will look as natural as the scenery around them.
And with over 200 options available to you, you have a bird effect for almost every occasion.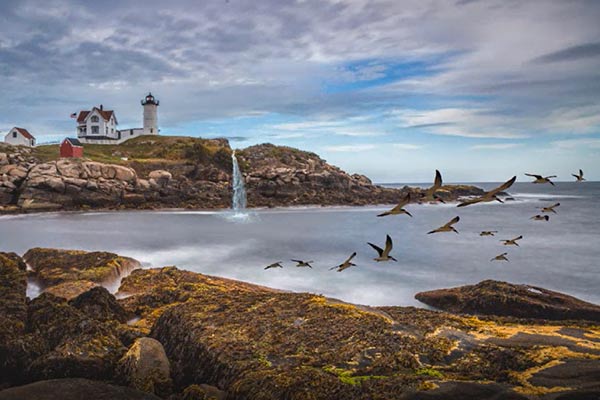 Do you want to add a beautiful heron to advertising materials for a tropical vacation destination? Do you want a spooky bat to adorn your Halloween photoshoots? How about an eagle taking flight from a lofty mountain peak?
These details are difficult, if not impossible, to capture in nature. But now you can keep them right at your fingertips whenever you want them.
And at a discounted deal price of just $19 (off a $30 regular selling price), these transparent birds will pay for themselves over and over again.
Get This Bundle To Create Realistic Bird Composites