7 common business emergencies almost nobody prepares for.
Get the know-how on keeping your business running smoothly.
Events like divorce and disaster are things you can't bet against — they happen . . .
But how prepared are you for them? Let's imagine your own plans. Scribbled on one of your many to-do lists is something about setting up an LLC. You probably have a doc of all your social media passwords too. What else?
What if you get married and your spouse starts assisting your shoots? Are you going to pay them as an employee? Bring them on as a partner? What if you get divorce? What happens to your business?
Rachel Brenke, a lawyer over at TheLawTog, also stressed about these questions too. She lost days, weeks, and many family trips to the movies just to bring in business. She didn't want to lose it all because she wasn't prepared.
How much would it really hurt, she figured, to work a few hours on paperwork now so that she wouldn't be left out in the dark later? Oh Snap! is her guide to protecting your business from 7 common business emergencies. It will help you:
Lessen the stress between your personal life and your business (know that your business will still run while you're away)
Hand off day-to-day business activities to an assistant
Get all the paperwork ready in case you want to sell
Learn how to set up an LLC
Understand business emergency preparedness for other common business situations
After reading it, you'll have more than a flimsy to-do list of future plans. You'll actually have done the planning. You'll be prepared for the most common emergencies of owning a small photography business.
How to prepare for the worst? Protect what you earned?
Marriage, divorce, death, bankruptcy, disability, dissolution, disaster — none of these events have to happen more than once to permanently change how your business runs. With this bundle, you'll learn how to stay prepared for all seven.
Included with the advice on these common business emergencies are 22 pages of fillable pdfs that put together all the legal paperwork you should have at your fingertips.
If you're ready to take action against these unpredictable but totally plannable emergencies, you've got just the guide to help navigate the worst storms.
30 pages of legal must-knows about starting a company, protecting your business's rights during a marriage, how to handle death and divorce, the right way to manage disability, buying and selling your business, declaring bankruptcy, safeguarding against natural disasters, and closing your doors
22-page packet of fillable PDF legal worksheets — know what info you need before it's time to file
A rainy-day document to store your CPA, lawyer, landlord, insurance and repair company contact info
And many more helpful tools!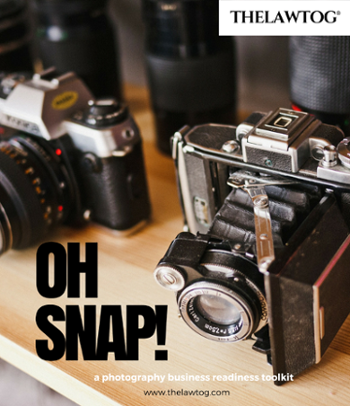 Is your business prepared for a business emergency?
You can always plan against the worst. All you need to do is see ahead.