Nude Photography Made Easy
How can you learn everything you need to know about nude photography lighting in just a few hours?
You'll probably say it's impossible. Most photographers learn what they need to know about lighting set-ups through a painful process of trial and error.
They learn how to assemble their equipment in just the right way and how to pose their models in the most flattering way possible.
But of course, they have had to make many mistakes to get to that point.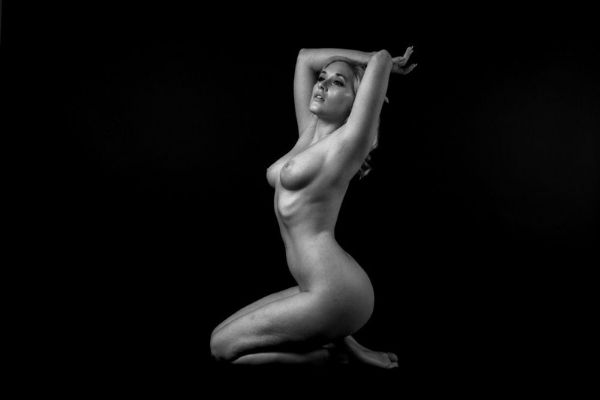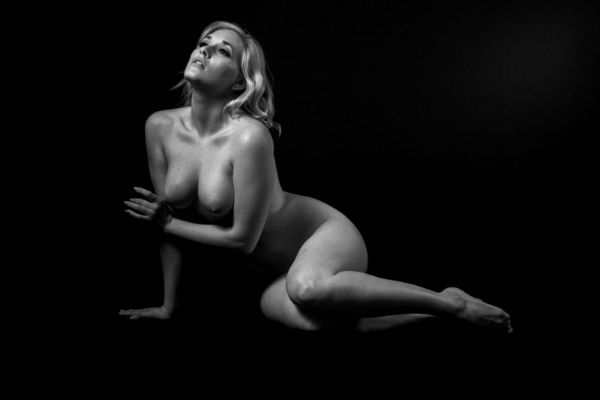 They've gone through the process of creating photos that were unflattering in order to reach their ultimate goal.
Wouldn't it be great if you could just skip over all that?
Wouldn't it be wonderful if you could just jump to the part where you can create great art, without having to suffer through any of the mistakes?
But it seems that this is not to be. Because it's not just about the lighting. It's about finding and using Lightroom effects with success. It's about developing a productive workflow.
It's about finding just the right poses to make your model look her best. There are so many, many components of successful nude photography. And trying to learn them all can be so very overwhelming.  Until now.
2 Nude Photography Guides In 1 Bundle
eBook 1 : Artistic Nudes - 79 Pages
Shoot Notes
Post-Processing
Setup Details
Diagrams, Images, Etc in a Convenient "Shoot Notebook" Format
Over 50 Images to Use as a Posing Guide
An In-Depth Interview with the Model
A Bonus Video of Behind-The-Scenes Footage
eBook 2: Nudes and Bodyscapes - 65 Pages
Shoot Notes
Post Processing
5 Sets
A Bonus Tutorial Video, with Complete Behind-The-Scenes Footage
Model Release Form Documents for Your Use

9 Free Lightroom Presets, Which Are Referenced in the Book and the Video
Artistic Nude Photographs You Can Create
Abstract Figure Photography You Can Achieve
Everything About Nude Photography Lighting & Posing
These amazing ebook guides will begin transforming your photography as soon as you download them.
You'll never struggle with awkward, unflattering nude poses again. With a collection of 50 classic and beautiful examples to choose from, every model you work with will inspire a stunning work of art, emphasizing the beauty of her form.
And if you've been spending hours trying to figure out the best light set-up for each shoot, this guide is sure to be a lifesaver, showing you how to get flawless results every time with the same simple two-light setup.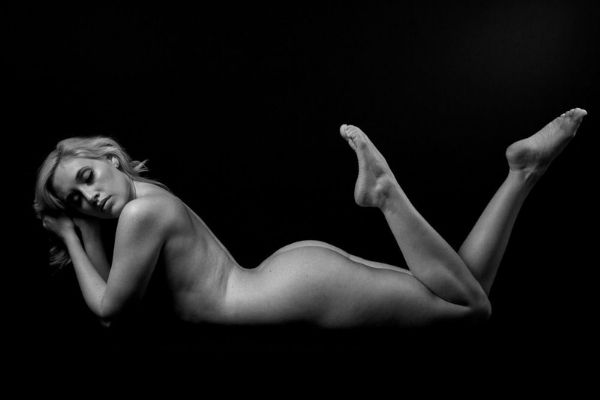 Plus, you'll learn how to use shadows artistically to create gorgeous bodyscapes that are sure to turn heads.
You will gain immediate mastery of Lightroom effects that can add just the right look to any photo, any setting, any model.
That means no more guesswork and no more wasted hours struggling with post-processing.
Even better, these guides bring you something you won't find anywhere else: an authentic look behind the scenes to witness the photographer's workflow from start to finish.
You even get to read an interview with the model and get valuable first-hand knowledge of what it takes to work with models successfully. The information in these guides is typically learned through trial and error. But you don't have to do that anymore.
Instead, you get all this valuable knowledge in one simple, affordable download. Best of all, this package of two ebooks (typically offered at just $38) is now available for an incredible deal of just $21.
Transform Your Nude Photography Forever