Want to learn an effortless way to blend exposures?
Get a professional workflow that saves you time & decreases frustration
In this video, you'll learn a simple approach to blending nighttime exposures
Go back to the last time you tried to blend exposures. Now, let me ask you something: did you find it easy? Or did you give up because it was taking too much of your time? If you ever created one before, you know how hard it is to get right.
Nobody wants a composite that looks unnatural, worked over, or fake.
But it's even harder when you have to blend together photographs taken at night. Finding your edges, blending bright objects into dark scenes, and matching colors and tones are even more difficult when you're dealing with way less light to help you.
Thing is, night photography also happens to be the one genre that will most often put you in front of the computer trying to blend everything together. Bracketing your exposures — shooting down the middle and then over and under — is something almost every nighttime shooter does.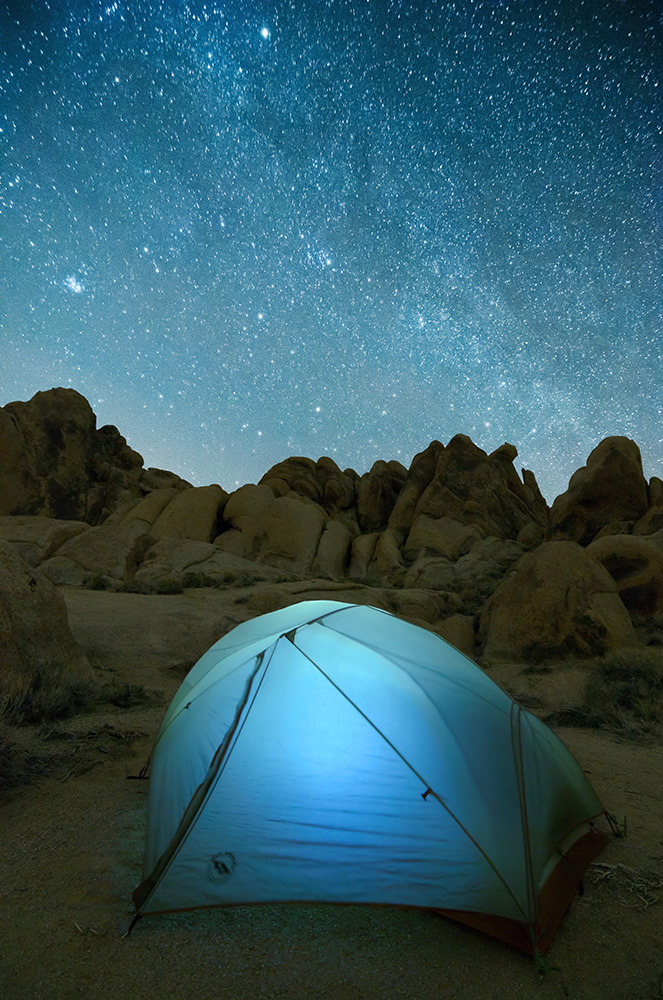 One of the best videos I've seen about blending exposures for night photography is Joshua Cripps's. Based off a composite he called "Solitude," a blend of three photographs he took in the desert, it's a video that goes into pinpoint detail about using Photoshop to blend exposures.
He brought this training video to life after many of his fans kept asking him about how he created "Solitude." They wanted to know how he made it look so seamless and natural. What techniques did he use to make an intricate task look so easy?
And that's what this workshop is. It's a step-by-step breakdown of all the Photoshop techniques Joshua Cripps used to create his stunning composite. With it, you'll learn:
How to combine three separate photos into one
How to create pixel-specific selections to mask skies
How to match colors and tones between separate exposures
Plus much more!
If you want to learn an effortless way to blend nighttime exposures into a single composite, you're going to have to jump on this deal — right now! It's only here for a limited time. So you better hurry and buy it today!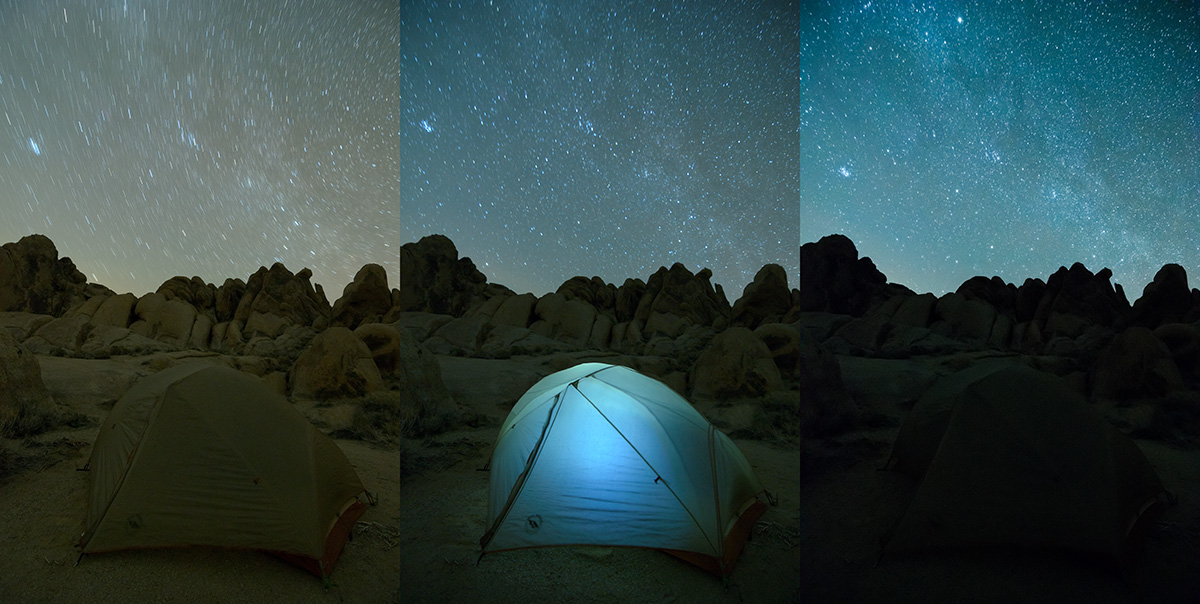 I've always avoided making composites because they are too hard . . .
Don't blame me for being lazy, though. I tried many times. I mean, in the end, I did make a couple that I'm kinda proud of, but they were so tedious and time-consuming. Again, don't blame me. Making them is one of the most advanced Photoshop techniques you can get your hands on.
But when you find a training video like Joshua's, one that makes the most complex techniques easy to understand, you're already step ahead of where I was. I tried to go about it by myself without any training. But I'm a bonehead sometimes 🙁 Don't be like me.
Get this video and learn an approach that will save you time and make your life in Photoshop so much easier. In it, Joshua goes through the entire process of making a composite, and you'll learn everything from exposure and white balance adjustments to creating perfect masks.
You'll even get three RAW files to edit along with him. By the end, you'll be blending exposures like it's nothing. Creating stunning composites like it's your professional duty. If you want to get that ease and confidence, then this video will help you!
What will you learn?
You'll learn a complete, professional processing workflow — from importing RAW files to final edits

You'll learn effortless techniques for blending in luminous objects

You'll learn how to create intricate selections to mask in objects

You'll learn how to match color and contrast across multiple exposures

You'll learn time-saving keyboard shortcuts — plus much more!
Is there an easy way to make a composite?
Learn one from Joshua Cripps. Get an effortless way to blend exposures. Buy this video today!