It's one of the most iconic shots in newborn photography.
Now you can shoot it yourself. (Baby and wrap not included.)
Capturing this irresistibly cute portrait takes more than photographic skill…
It all comes down to one question: do you know how to wrap her in a photogenic way?
Let's be honest. Most wraps are only about protection. And they're ugly. They keep your baby safe from the weather. Nothing else. Those wraps don't end up on Pinterest. They don't get shared on Facebook. They don't get a lot of likes on Instagram.
That's why every serious newborn photographer uses wraps and poses that are meant for the camera. They're super adorable. Cute. And just irresistible.
So if you want to photograph a baby in a wrap, do it with photogenic ones.
In this video, you'll learn 8 wrapping styles that meant for the camera. Ones that every newborn photographer knows like the back of their hand. They're a little hard to pull off, sure. But that's why I'm sharing this video with you. With it, you'll learn every twist and tuck step by step.
After watching this video, you'll learn 8 newborn baby swaddle styles that are perfect for the camera. Each photogenic style is broken down step by step, so you'll won't get stuck in any one style. They're perfect for new mothers, mothers-to-be, newborn photographers, or, you know, wink wink, cough cough, good husbands.
Here are some details about the newborn baby swaddle video:
8 wrapping styles
Styles shown from an over-the-shoulder perspective, steps given on how to mold them into distinct shapes and forms
Styles to help newborn feel secure and often help calm them to sleep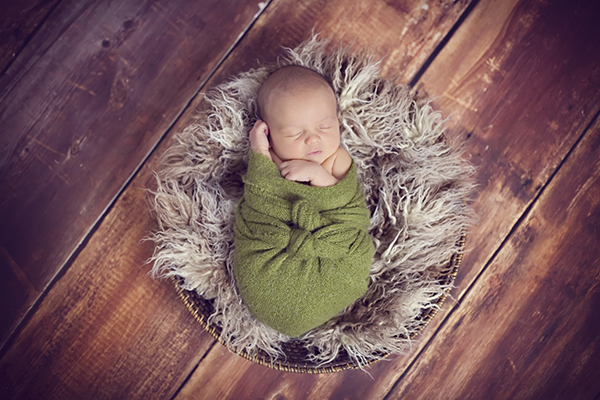 Do you know how to wrap a baby in a photogenic way?
With these 8 styles, you'll always have the most adorable baby portraits.