Want to be an expert in portrait photography which is good enough for GQ or Vogue?
Michael Grecco will show you how!
There's a reason why he's shot forNewsweek, ESPN, Vanity Fair, and all the other mags we've dreamed about shooting for.
It's because Grecco has years of experience – and years of scary self-doubt – that has driven him to make his work conscious and creative of everything in the frame.
But as technical as dramatic portrait photography can be, some of it will always be instinctual, emotional. And we all know how happy accidents, mistakes, and luck can make our images better than we initially planned. Knowledge and intuition are crucial to making any great photograph.
You'll get both the technical info as well as the intuitive feelings behind every one of Grecco's images. So think of this ebook as an inventory of all the lessons – some painful, others necessary – that Grecco has learned and now applied to mastering portrait lighting.
Imagine years upon years of learning crammed into 193 pages.
SIX CHAPTERS THAT SPILL ALL OF GRECCO'S PROFESSIONAL TECHNIQUES.
Although Michael Grecco has photographed countless celebrities, he also spent a lot of time choosing the images in this ebook. It's evident because every image is iconic. I recognized almost every single one of his subjects.
You'll get six chapters on dramatic portrait photography filled with great images and equally great instruction.
This is a long and comprehensive ebook that covers topics ranging from choosing a camera to forcing creativity.
Chapter 1: Cameras
Formats & Lenses. Shutter + Aperture = Control. Selective Focus. Plastic Cameras.
These are the sections you'll get in this chapter. Besides learning the camera basics, you also learn how different large format's workflow is to medium. How different 35mm is to digital. And how different a $10 plastic Holga toy camera is to all of them.
Yes, Grecco likes to shoot with toy cameras.
Discover how Grecco's favorite camera techniques that have made his work so visually stunning. Then understand how to re-create these unique selective focusing, original motion blur, and experimental aperture & shutter settings so your portraits get better.
Chapter 2: Illumination
Now, this is the chapter that made Lighting and the Dramatic Portrait Photography a national bestseller. It'll be the chapter you reference back to over and over again.
Because this is the chapter that reveals all of Grecco's lighting techniques that he's used for celebrities, athletes, and businessmen.
For example, you'll learn Grecco's own theory, Grecco's Laws of Light, which breaks down lighting into three concepts: color, contrast, and softness.
Every technique Grecco discusses is illustrated by one of his photos. These commentaries will give you all the narrative aims and technical settings Grecco used to make his images unique.
Organized into 8 sections and spanning 44 pages, you'll learn Grecco's secrets to lighting a portrait ready for print in Vogue, the New York Times, or Time Magazine.
Chapter 3 & 4: The Medium + Creativity/Conceptualization
How do celebrity portrait photographers imagine their shoots? What goes through their mind when planning a shoot?
You'll learn how to get the look you want before even starting. And in case you need more, you'll also be given Grecco's very own digital workflow.
You'll see all the specifics that goes into finding your color palette, location, and professional team. Then you'll understand how to pull it all together. From picking your film stock to never missing out on a location that will set the tone for your image.
Chapter 5 & 6: The Connection + Case Studies
How do you take a portrait of Bill Gates when he doesn't even care who you are? How do you connect with a subject that doesn't want to be there? How do you direct your subject when you know they're not really paying attention?
Although most of Grecco's advice comes from the celebrity portraiture world, you'll learn to adapt his strategies to dealing with busy and at times difficult clients to your own workflow.
Because we all know that posing and directing subjects can be hard, no matter who they are or what they do.
You'll learn valuable insights from learning how Grecco manages to achieve great work when dealing with the biggest of egos.
So what's inside this e-book?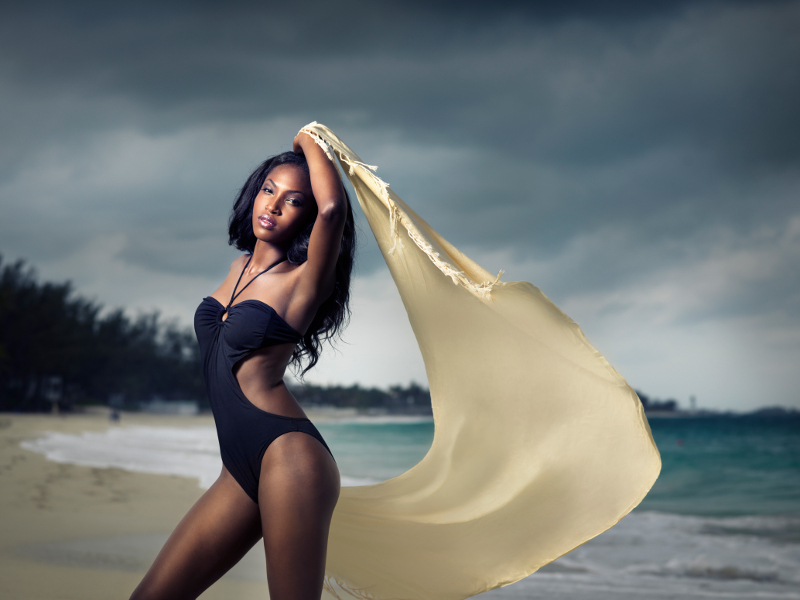 Here's a quick breakdown of what you'll learn with this e-book
6 Chapters filled with actionable lessons you can use right now
A glossary and "Griptionary" of all the professional lighting terms
Grecco's three "Laws of Dramatic Lighting" taught to all his assistants
Lighting diagrams and explanations of why he placed his lights that way
The "why" behind images shot by Michael Grecco (understand his thought processes)
193 pages of easy to understand guides on how Grecco achieved his work
The technical and conceptual secrets that make Grecco's portraits so stunning
A gorgeous gallery of Michael's best works in portrait photography
Here's What Others Are Saying
"Just flip though this book and stop at the first picture that grabs you. Grecco is that rare photographer who can actually put into words the creative process behind his images. He is smart, honest, funny, and frank about what it takes to make the beautiful, unique, and skillfully executed portraits that lavishly illustrate this book."
 – Gregory Heisler, customer
"The author is a phenomenal in portrait photography. This book wont satisfy you if you are looking for technicals or a how to. What this book does is let you into the authors thought process of how and why he has made the photo. Its what really separates the pros from the average photographers. The thinking or idea behind the photo to tell the story and thats exactly what the author does."
 – Jeffrey L, customer
Do you wish to nail you first Dramatic Portrait Photography project?
Make this eBook your ultimate guide!