Two info-rich videos about controlling how you light.
Create a consistent, recognizable lighting style.
Care for a signature look? A lighting brand?
Thing is, everybody's a photographer now. Everybody. So the question is, how do you set yourself apart from the crowd? If you really think about it, what would you say makes your work special?
Don't have a concrete answer? Here's a really simple way to make sure your work stands out. Shh, don't tell anybody, though . . . Learn flash. Yeah, learn how to work in a studio. That's it 🙂 The fact is, very few people shoot with flash or in a studio. Very few.
And who do you think these few people are? They're probably the clever professional ones who realized lighting could be a precise, no-risk tool. But you don't have to be clever or a professional to begin learning.
Borland's Master the Studio video bundle is over 12 hours long to make sure you absorb every lesson. It's here for a limited time. So you want to master studio portrait photography while understanding how use your flashes, you got few days to buy it.
See more info below.
Mastering Flash Photography and Studio Portrait Photography
6+ video. 58 pages with embedded videos and text.
You have an expensive flash unit that goes with your camera. Do you know how to use it or have you become frustrated trying to figure it out? Well, you are not alone but don't worry, this course will show you about photographic light, how the flash works, and then how to apply light to a wide variety of subjects.
Some of what you'll learn:
· How lighting angles affect your subject
· How your flash works
· How to create soft light and hard light
· How to use flash modifiers
· How to mix flash with natural light
Mastering Studio Portrait Photography
6+ hours. 37 pages + 95% video course.

Lighting is a key ingredient in creating a successful portrait. Whether you want to photograph a business portrait, an individual, a couple, or children, effective lighting is crucial to the success of that portrait. This course will show you how to use your lights, how to shape your subjects with light, how to pose individuals, and how to do all this indoors in a studio or even your own living room.
Some of what you'll learn:
How to photograph people in various poses and lighting techniques
How to master strobe lighting
How to photograph white backgrounds
How to create special effect portraits
How to be a creative and in-demand photographer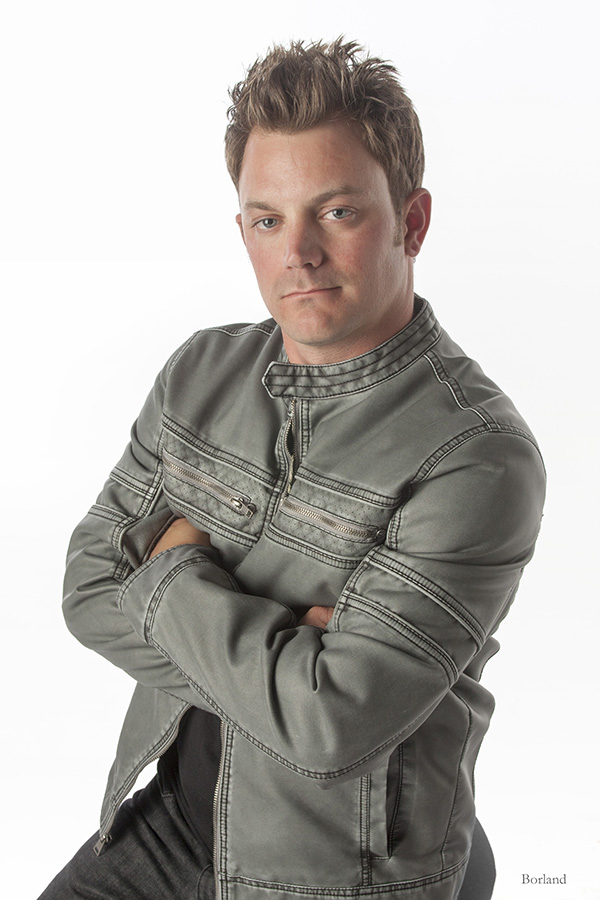 Want to set your work apart??
Learn a lighting system that will put you in a different class.
$98.00 Add to cart