Not Safe For Work
Nude photography and glamour photoshoot isn't easy, as it's a sensitive art that requires both photographer and model to be perfectly in sync.
Dan Hostettler has made a career shooting nudes, and in this bundle, you're going to get his best tips & tricks.
In all, you'll get 3 of his best tutorials, spanning several hours of education.
Warning! These videos are extra sexy and for adults only!
COURSE 1: The Melisa Mendini Nude Photoshoot

In course 1, you'll get a complete overview of nude photography and glamour photoshoot with Dan Hostettler shooting one of the sexiest nude models in the world, Melisa Mendini.
In this in-depth first tutorial, you'll learn several aspects of nude photography — including posing, lighting, and different sexy looks you can replicate.
What I really liked were learning the various lighting set-ups. Hostettler gets into many different lighting setups — all designed to accentuate the nude body.
You'll also get quite a few different poses that you can work with.
This course is a great overview of the entire nude process and a wonderful intro to nude photography.
With the other 2 videos going in-depth on lighting and posing, this video presents a balanced course covering the full gamut of what you'll face as a nude photographer.
All in all, this is 123 minutes in full HD of sexiness.
What You Will Learn Inside
Basic nude photography concepts
Various lighting setups – One Light: Lots of Options, 2 Lights & 1 Reflector, 3 Lights
Working with Gels to get a unique look
Full walkthroughs inside nude photoshoots
Gear used by Dan
Full Q&A segment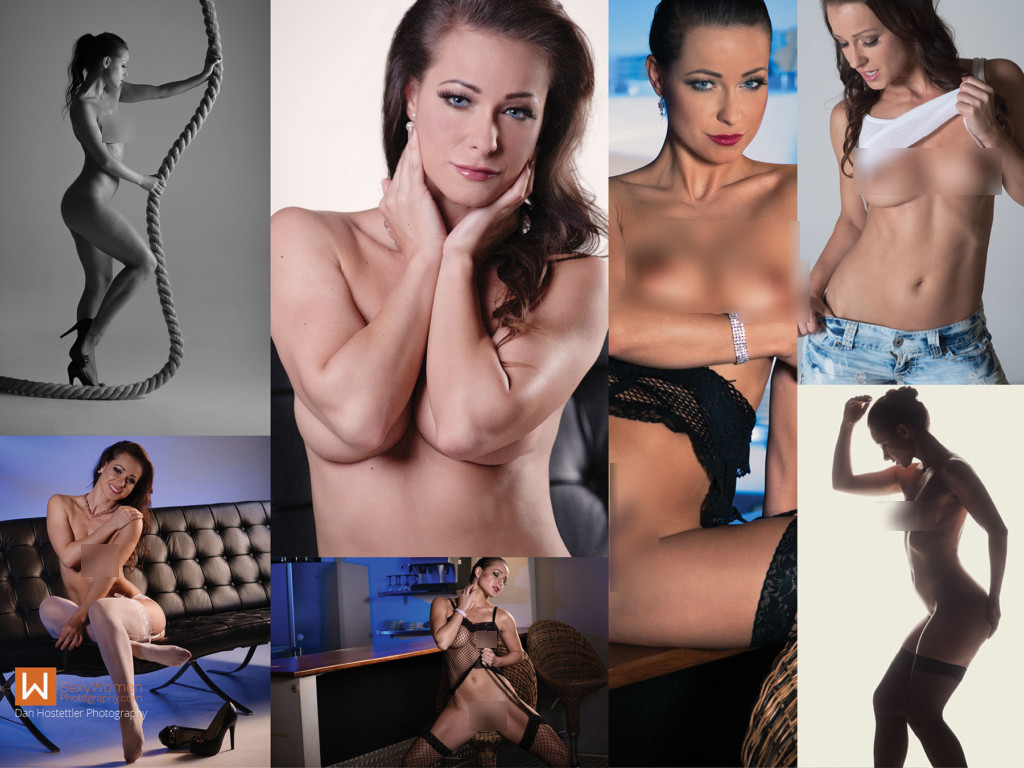 COURSE 2: The World of Posing

Don't ever come into a photoshoot without a good idea of how to pose your models.
Different models will look best with different poses.
Different genres will be best with different poses.
In course 2, Dan Hostettler focuses completely on posing and enlists the incredibly sexy Coxy Dominika and Hanna to be his models.
Want sure-fire results the next time you step into the studio? Get these poses into your arsenal and you'll be able to quickly shoot sexy photos every time you click the shutter.
Ever have problems getting into the flow of posing? Dan discusses techniques and tips so that you never run into awkwardness when it's just you and a nude model.
What I really liked about video was that Dan got the perspectives of his models (both extremely talented), who probably know how to pose better than any photographer.
You'll get the combined perspectives of photographer + model inside this video, giving you an insight into posing that most photographers will never get.
This posing guide will get into things like:
How to communicate with the model and get her at ease

Shooting various candid photos prior to getting into your desired poses

Posing specific body parts — Hips, arms, legs, feet, shoulders, hands, wrists, face, mouth, lips,

With different positions — standing, gazing, sitting, kneeling, leaning, reclining, side back, teasing versus figurative…

Posing for different genres – starters, glam nudes, and class / fine-art nudes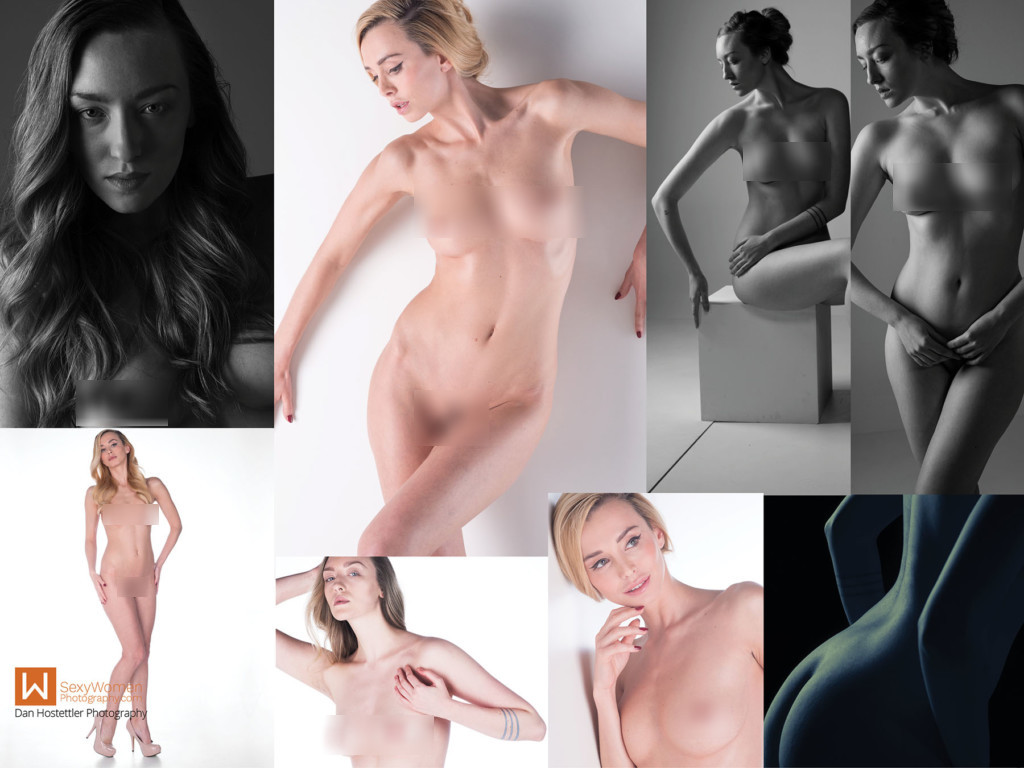 COURSE 3: Mastering 1-Light

Want to get great photos without the hassle of a crazy lighting set-up?
The 3rd course, Mastering 1-light, hones in on a specific nude photography skill — using only 1 light or minimal lighting.
With only 1 light you can create gorgeous, dramatic looks with minimal effort. Dan also breaks down the various techniques one can use to create variety with only a single light.
What I loved about this video course is the full walkthrough that Dan makes for every shoot. He breaks down 3 different glamour photoshoots to help illustrate the different techniques he uses to achieve his desired looks.
You'll get the secrets to using only one light source, but combining it with: composition, framing, styling, posing, and image.
Learn to Compose Creative, Impactful Imagery for a Broad Range of Use
Nuts & Bolts in form of Actionable Advice
Genres of Artistic Nudes & Nude Portraiture
Set "Sensual"
Set "Dramatic"
Set "Passion"
Shaping The Human Form & Expressions with Just ONE LIGHT
Building the Shoot: Easy to Follow Step-by-Step Guidance
Simplified Tech. Impactful Results.
Internationally Published Art Nude Model Amy Heather
2 Photographers on Set: Dan Hostettler & Cam Attree
Q&A Segment with the Crew & more…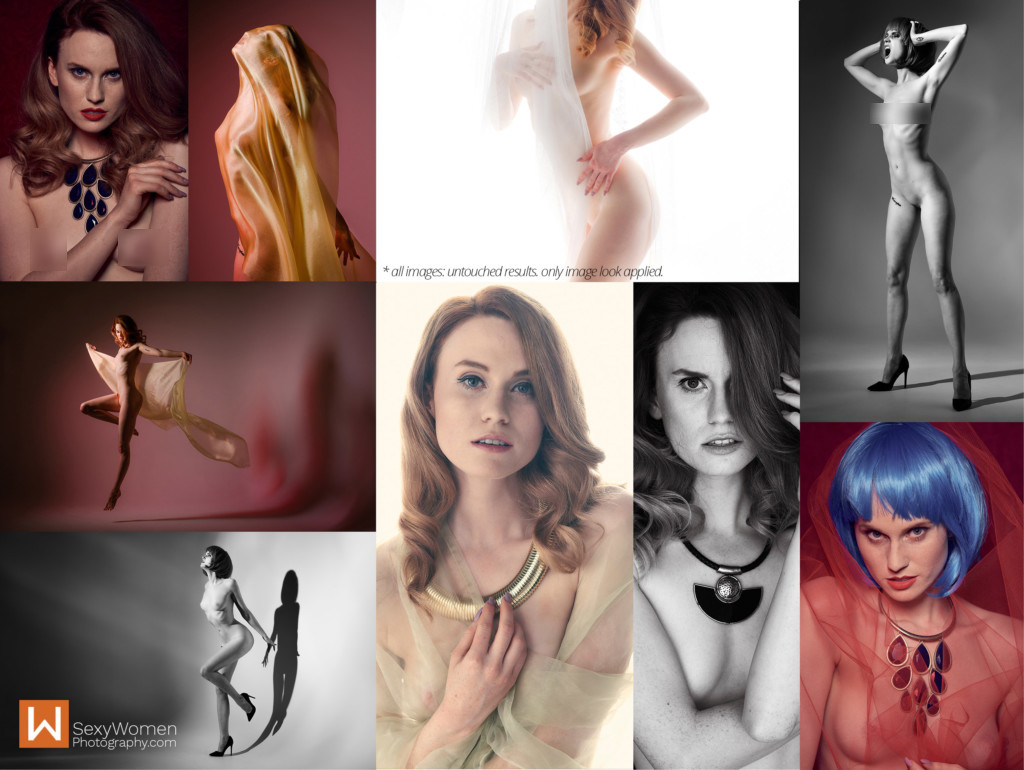 Are you ready to master nude photography and glamour photoshoot stunning beauties? This ultra-sexy tutorial will show you the way.
Grab This Nude Photo bundle & learn photography with some of the sexiest models in the game.
Get 73% Off