MASTER THE GLAMOUR AND NUDE POSES THAT WILL MAKE YOUR PHOTOGRAPHY AS DYNAMIC
You want to be at the cutting edge. Making glamour images unlike anybody else. So let's not waste time. How do you get there?
Well, first, you must understand how to communicate with your model so she knows how to make your images look good.
If you're stuck with the same old poses and don't know how to improve your direction, then these 2 ebooks will help you learn the simple techniques and methods that professionals use to get the best out of their models.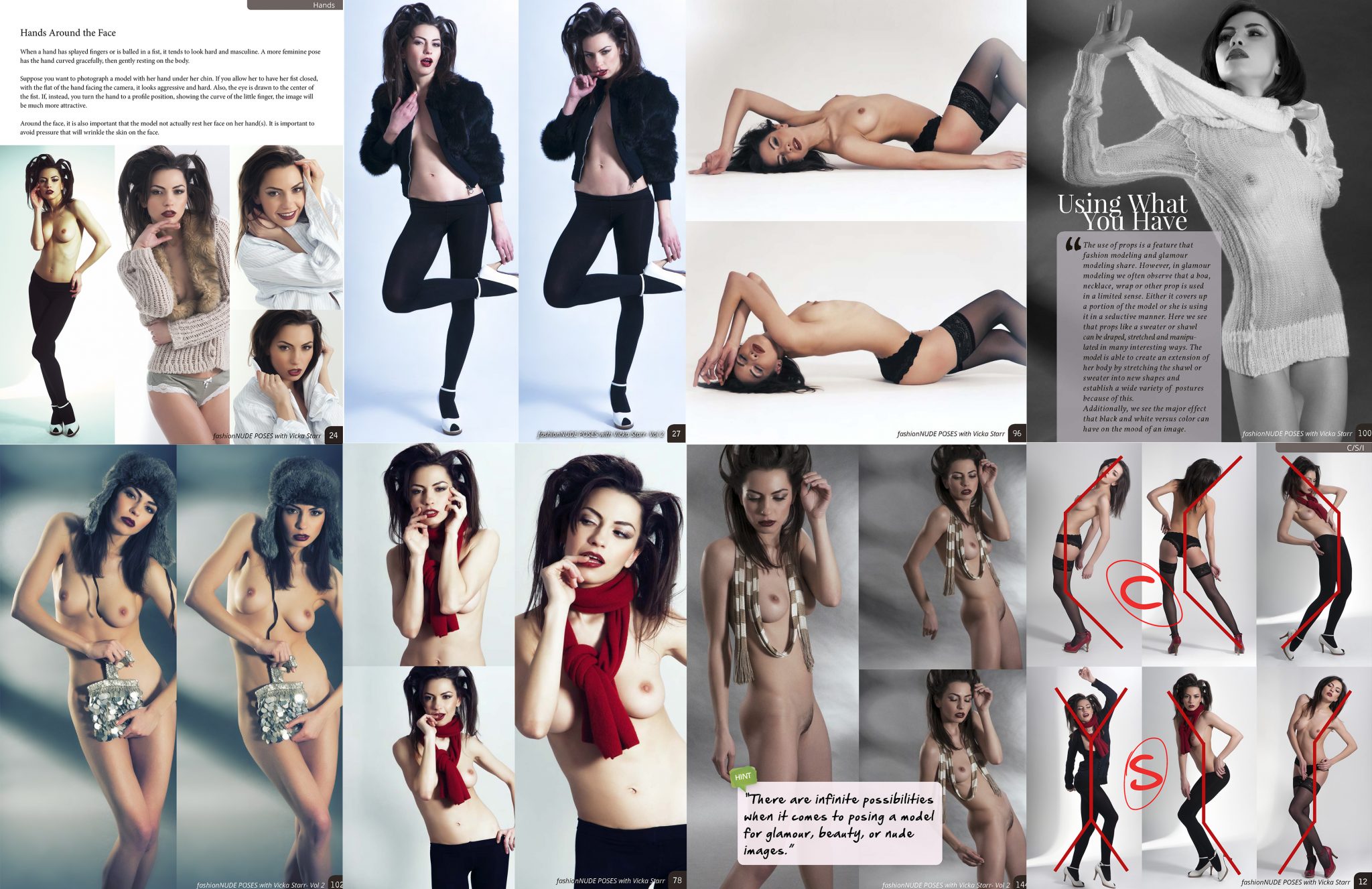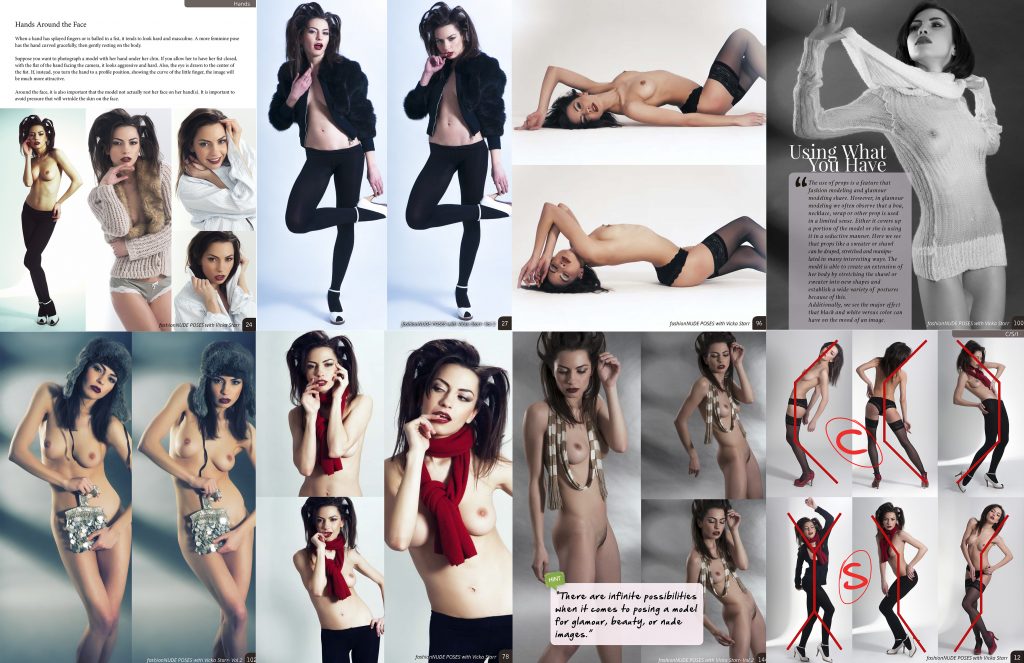 Fashion Nude & Glamour Poses ebook bundle includes over 300 poses and over 200 pages about freeing your photography from stale, tired poses and achieving spontaneity and fashion-like flair for your glamour photography.
You'll learn the art and process to mastering exceptionally high-end posing.
We've included Dan Hostettler's two ebooks about achieving high-end fashion looks for glamour & nude photography in this one bundle. With them, you'll have all the information and posing insights needed to make your work stand out.
These ebooks aren't skimpy, either. You'll get more poses than you've probably ever used.
That's over 300 poses divided into 15 themes across 2 ebooks.
But those are just the poses. The more important lesson is learning how to help improve your model's posing by becoming a nude poses guide and changing how you direct her.
This is what the bundle is all about.
That's the hard part. So let me explain what you'll get in each ebook.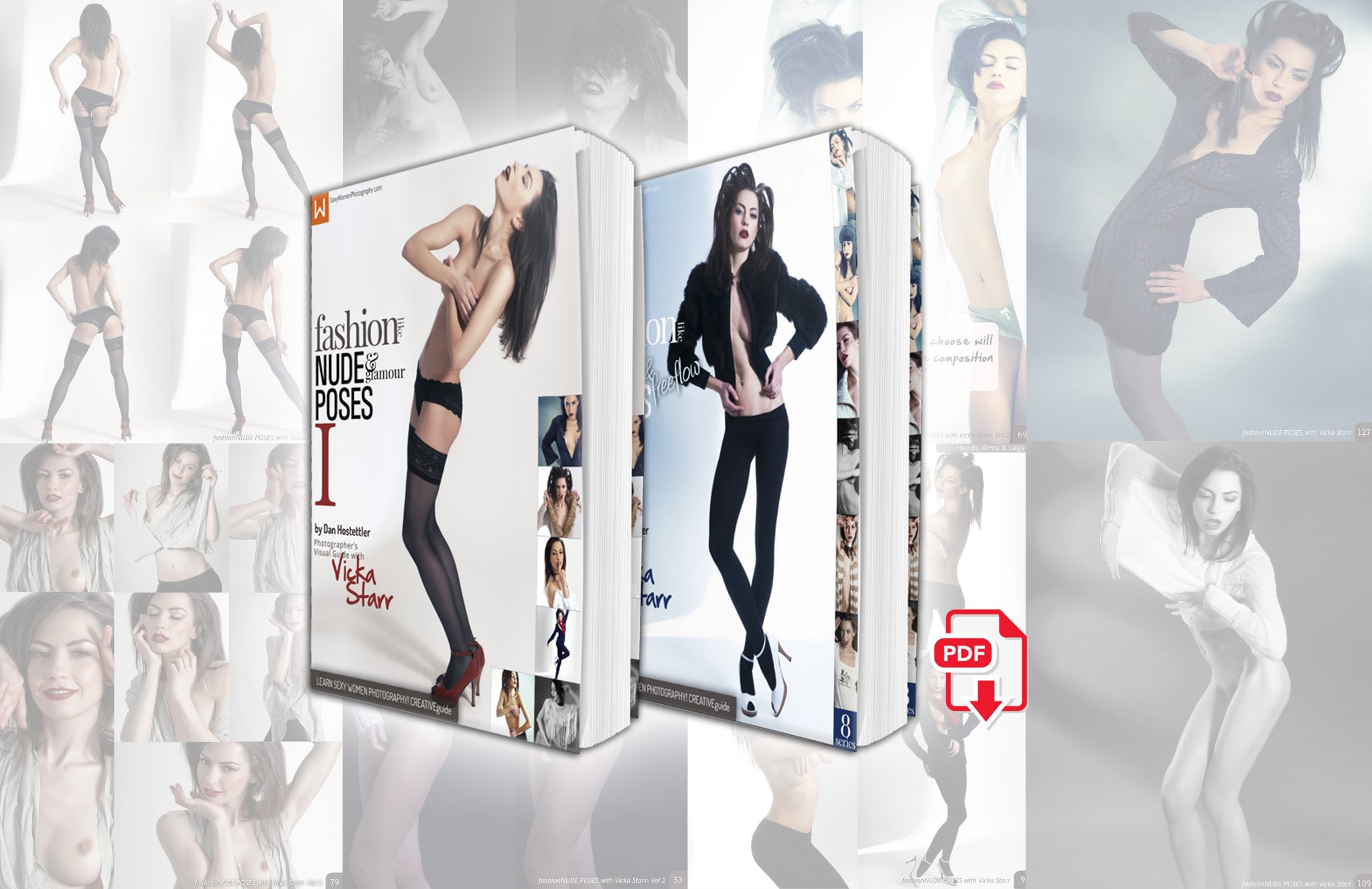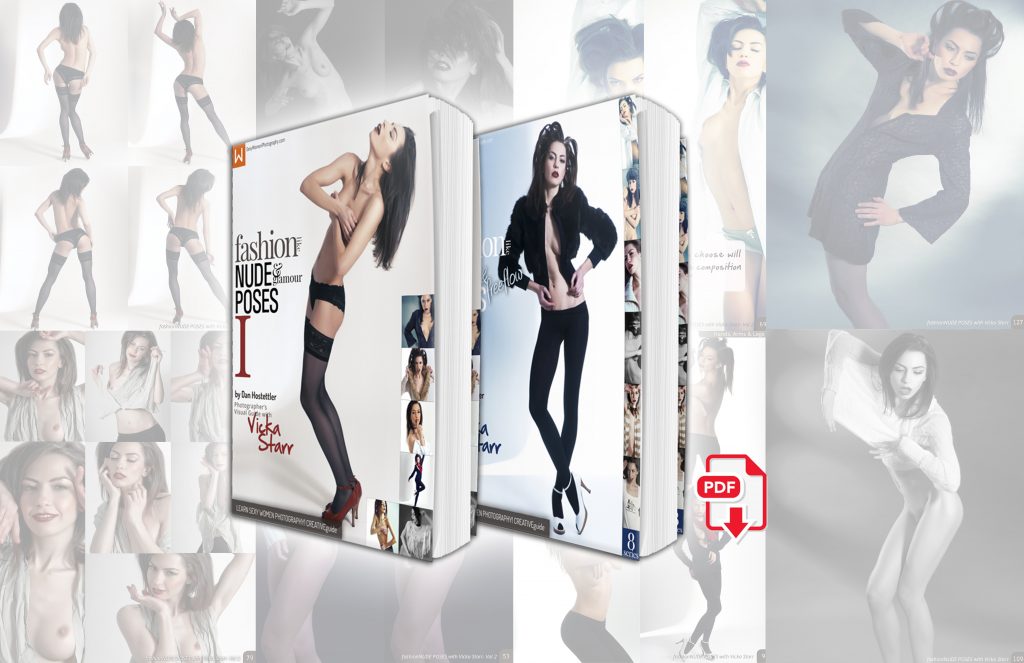 FASHION-LIKE NUDE & GLAMOUR POSES I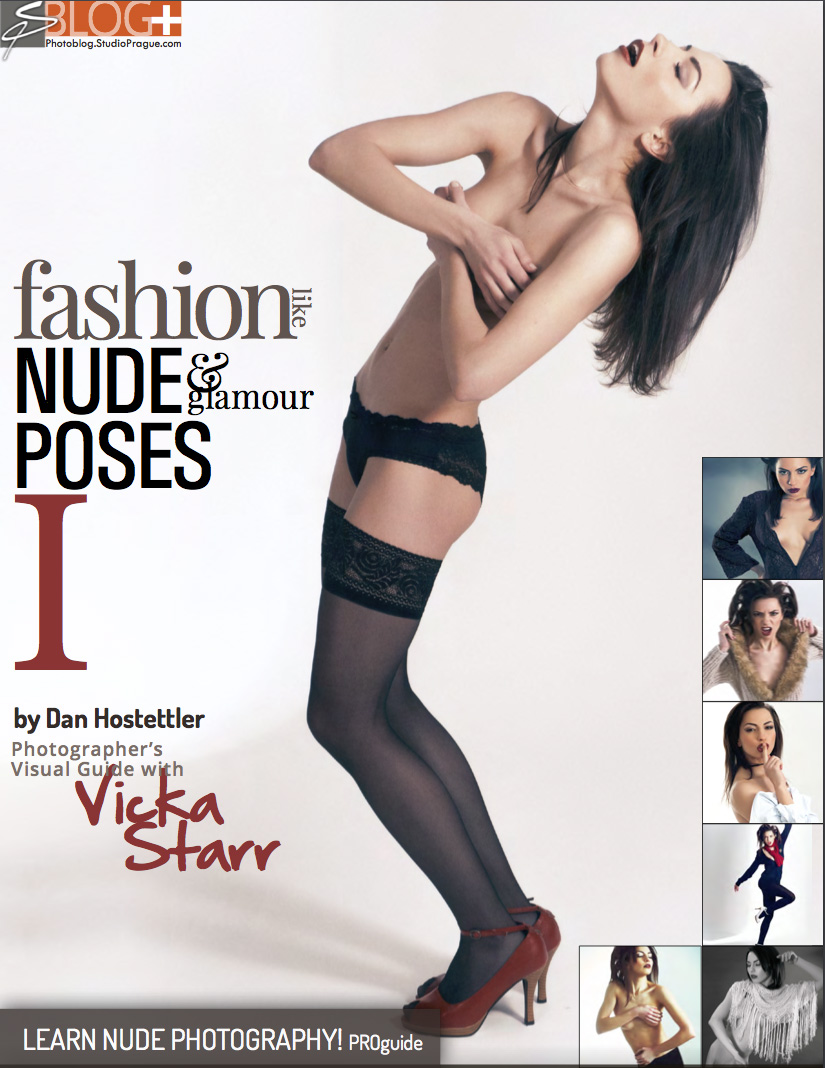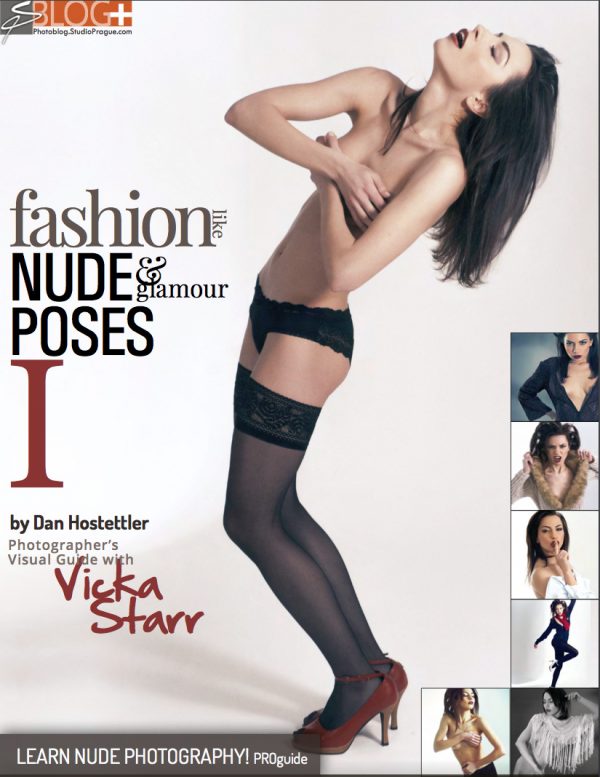 The introduction to model posing. 11 Chapters about the science and the art to communicating through your model's expressions.
You'll learn essential guidelines and theories to posing. You'll get the C/S/I foundation all photographers need to know.
What's "C/S/I"? It's a classic theory developed through the years to making sure your model keeps the viewer's eye interested.
You'll learn all the most attractive angles. All the bases. All the figures that have been proven to flatter the human form.
You'll also get tips about flattering your model's look and avoiding common mistakes.
For instance, you'll finally know why your model's shoulders should never be parallel to the ground.
Or learn the best ways to tilt your model's head to make your poses more interesting to the viewer.
Basically, this is need-to-know stuff.
Fashion-Like Nude & Freeflow Poses II
More than a sequel, this ebook expands on the idea of the first and goes into more depth about directing your model.
It takes a more detailed perspective. You'll get 12 chapters to learning the nuances.
Over 150 pages to finding inspiration in Dan's techniques used in production.
You'll learn things that all professionals do to make sure their models are working at their best level.
For instance, you'll learn how to eliminate nervous energy through your coaching actions and physical exercises.
Learn how to demo your poses to ease the tension in the room. And how to work around problem areas like the mouth/eyes/hands/legs.
And with over 200 amazing poses you'll always have a handy posing guide to help you communicate to your mode what you want.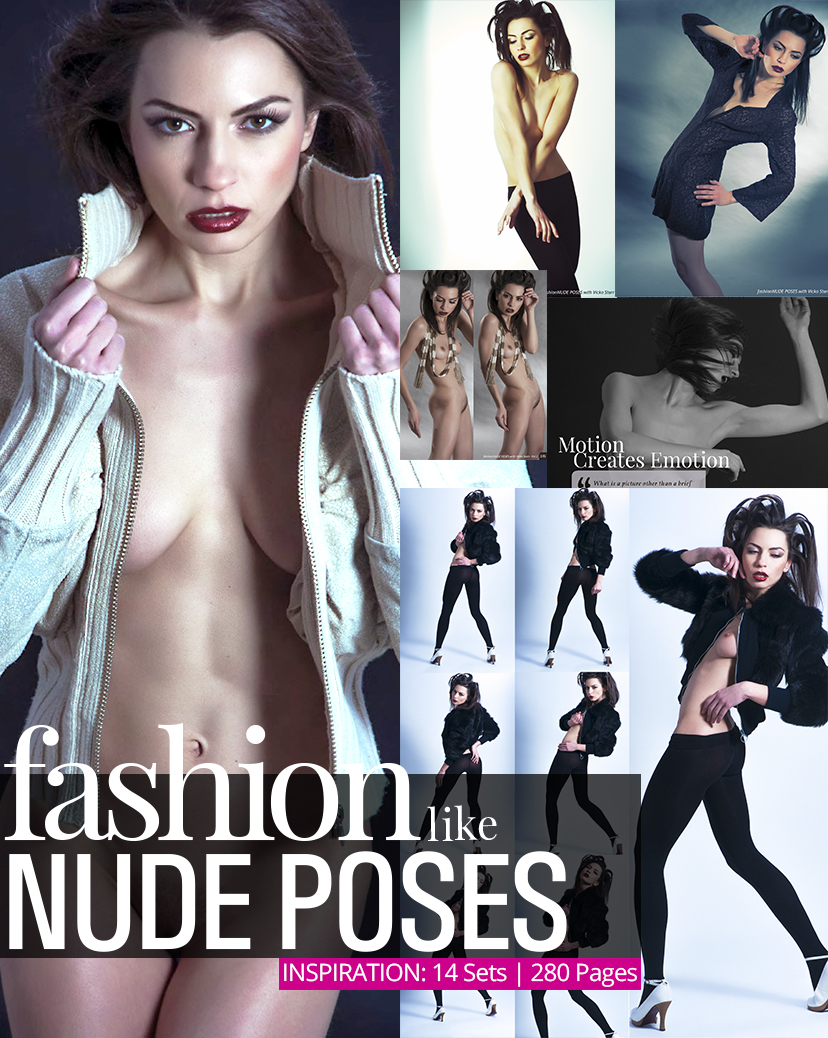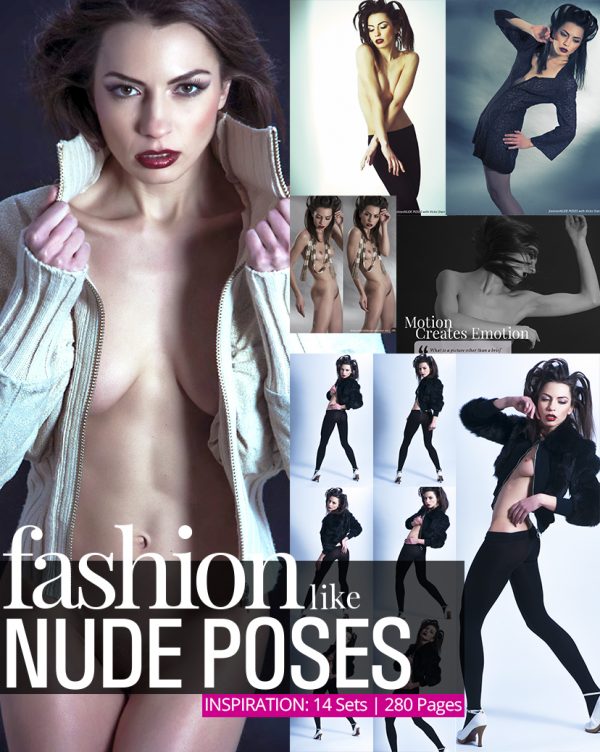 What's all included in this bundle?
Fashion-Like Nude & Glamour Poses: 138 page ebook with over 190 poses to help you bring out the best in your model's expressions and body language
Fashion-Like Nude & Freeflow Poses: 165 page ebook with over 200 poses to help further expand your skills in helping your model's posing
More than 400 stunning images featuring Russian nude art model Vicka Starr
15 different unique, high-fashion, creative sets to choose from
Poses and insider advice to help make your glamour photography as creative as possible
Learn The Art Of Mastering Exceptionally High-end Posing.