A Photography Course To Set You Up For Success
What if one boudoir photography course could make all your dreams come true?
Wouldn't it be amazing if one course could magically give you the ability to start a boudoir photography business from scratch and succeed?
Sure, it sounds far-fetched. After all, there's so much to learn to become a success in boudoir photography.
You have to know the most flattering poses for every body. You have to know how to use lighting to your advantage. You have to know the right props and accessories to use with each client.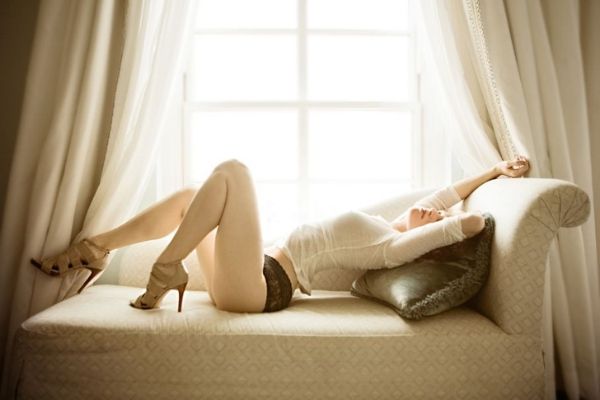 And that's just scratching the surface. You also have to know how to market your brand. 
How to find wonderful clients who will come back to you again and again. And how to build a strong website and portfolio.
There's so much to learn that it actually makes your head spin.
Where to even start? Could one course help you set up your boudoir photography business from scratch? Could one simple course possibly be enough to make your business thrive?
But just imagine for a second that it could really happen. 
Imagine that all of a sudden, you had the ability not just to create gorgeous boudoir photography, but to build a thriving business.
Now imagine that you could access this knowledge conveniently on your own schedule for an affordable price. Well, stop imagining. Because now, it's for real.
Take Your Boudoir Photography To New Heights
This Boudoir Photography Course Includes:
Over 50 Training Videos: Tutorials, Examples, Demos, Etc.
More Than 30 Templates, Checklists, Assignments, and Projects in Downloadable Pdf Format
Topics Covered In This Course :
Branding and Style – 

(Re)Branding Your Business; Portfolio & Website; Building Clientele; Styling; Wardrobe Must-Haves.

Women and Posing –

 Working With Women; The Golden Rules of Posing; The 5 Poses You Need To Know And Master; Creating Emotion & Sensuality; Creating an Exceptional Experience.

Lighting and Equipment –

 Flattering Women With Light; Essential Equipment; Backgrounds; Natural Light; Demystifying Strobes.

Shooting to Sell – 

Themes & Storyboards; The Money Shots; Creating Variety; Creating Emotion; Nudes.

Post-Production –

 Editing; Workflow; Lightroom; Photoshop; Presets & Actions.

Pricing and Sales – 

Getting Clients; Targeted Marketing Strategies; Pricing For Profit; Increasing Sales; Websites That Book; Mini-Session Marathons.
Stunning Boudoir Shots You Can Create
Here's What Happy Customers Have To Say
"I have studied photography a lot. But it's much different reading about it and actually seeing it done. Very valuable and truly inspiring!"
"I've purchased many creativelive courses, attended pdn and wppi courses for training, and did not want to be paying for more of the same. But Christa's workshop is worth every penny."
"If you want a class that teaches you everything you need to learn to run a successful boudoir photography business, look no further."
"It's the best photography training i have ever done (and i have been to over a dozen in-person training seminars in the past 7 years)."
"A really great interactive experience! An inspiring and fun workshop with practical applications for every aspect of the business."
"This workshop is like getting private one on one mentoring from Christa, a boudoir guru, who loves to teach."
"I would tell other photographers that the class is extensive, well worth the price, and each module is thorough."
"Awesome. Invaluable. Incredible. Loved everything about it. Christa's workshop is priceless."
The Last Boudoir Photography Course You'll Buy
If you're unsure about spending money on yet another boudoir photography course, let us reassure you.
This course brings you everything you need to know to become a successful boudoir photographer in one convenient place.
The materials in the course are available to you on your own schedule, at any time of day, anywhere, for life.
You don't have to try to fit a class into your busy schedule. Whether it's late at night or during your lunch break at the office, you can have access to all the amazing resources and knowledge in these easy-to-follow lesson modules.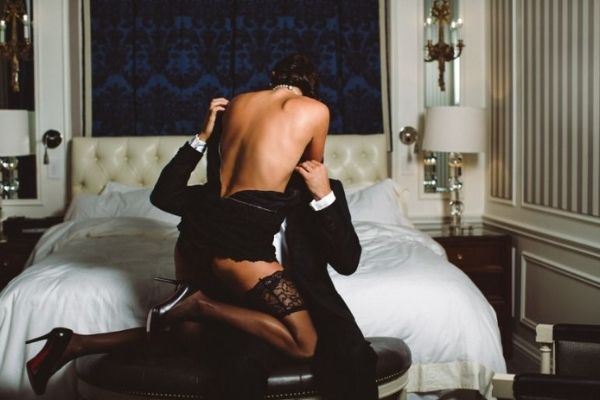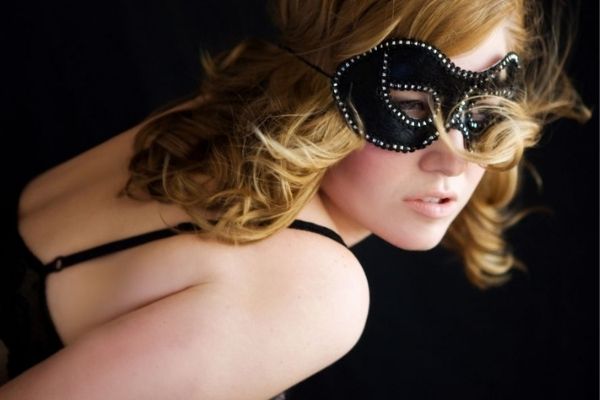 If you've ever dreamed of leaving it all behind to pursue doing work that you love, but dismissed this idea as impractical, this is a golden opportunity to make all your dreams come true.
Once you've taken this course, you'll be booking a steady stream of clients, making your work not only enjoyable, but amazingly profitable, too.
One other benefit to this course which is truly priceless: confidence. Never again will you feel like an apologetic amateur when approaching models or clients. Instead, you will exude the confidence of a true professional.
Models will love this confidence, because it means they can trust you to create flattering images of them, using light and poses in a way that makes them beautiful.
But the thing you'll love the most about this course is the price. Right now, you can purchase lifetime, 24/7 access to this life-changing course for just $119. That's a deep discount off its regular selling price of $299.
Build A Successful Boudoir Photography Business Today