Learn the glamour photography tips & secrets from 10 world-class beauty & glamour photographers.
They capture photos of the most beautiful women in the world, and they'll share their best glamour photography tips.
Each photographer will share his specific expertise and some mind-blowing glamour photography tips.
If you want to photograph beautiful women, take this opportunity to learn all the glamour photography tips from some of the best photographers in the field.
Learn how to pose your models from legendary photographer and Kelby Training instructor Frank Doorhof. Discover how to build your portfolio with celebrity photographer Anthony Neste. Find how to create an extremely creative photoshoot with Zim Killgore. Nick Saglimbeni will teach you how to retouch magazine covers, shoot celebrities and share some great glamour photography tips.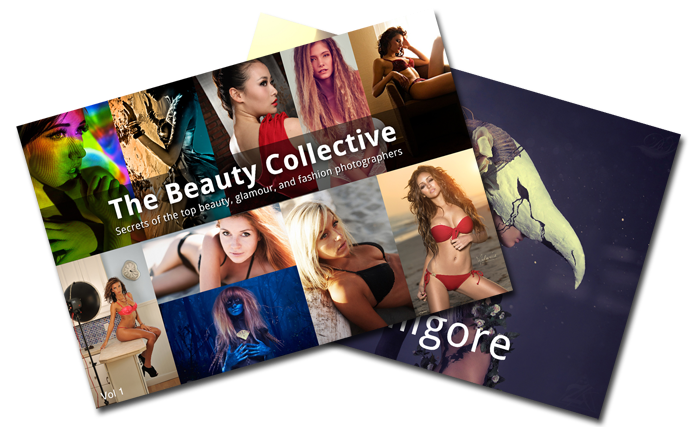 Glamour Photography Tips To Get Phenomenal Photos From Your Model Shoots
With Frank Doorhof
Doorhof is an internationally recognized photographer known for being one of the photography trainers for Kelby Training.
This interview with Frank Doorhof discusses how to make your models give you what you want.
How do you get your models to emote in a way that will resonate with your audience?
What methods can you use to coach a model?
What do you do when your model doesn't give you what you want?
What's the fastest way for a photographer to improve themselves?
and some great glamour photography tips.
Taking Pictures of the Most Beautiful Women in the World
With Anthony Neste
Anthony Neste is a well-known photographer from Florida that has shot for IMAGE, HBO, Sports Illustrated, and many other fine publications.
Learn from his several decades of experience as he shares glamour photography tips and teaches you how to build a portfolio and start getting models as clients. He'll also teach you how to achieve the same beautiful lighting that he gets in his photos.
How do you build your portfolio as a complete newbie?
How to get models to pay YOU for shoots
How he got photography gigs and how you can replicate his success
A walk-through of his beautiful lighting setups
How does Anthony achieve such beautiful photos?
Get Angry and Make Art… Never Stop Creating
Jenny Woods
Jenny Woods is passionate. Her photography grips you live a fever. After leaving school to pursue her unique vision, photography has become her life. She has been featured on Vogue Italia and FStoppers.
Learn how Jenny Woods thinks through her creative process as she shares her glamour photography tips. Learn and adapt from her unique way of thinking to make your own work better.
How to make a strong connection with your models
Why it's necessary to make your own work highly personal
How Jenny approaches street photography and why it's the most honest form of photography
What is the most crucial advice for someone looking to expose their work?
Swimming with Sharks and Capturing Beautiful Women
With Kristian Schmidt
Kristian Schmidt photographs beautiful women but also photographs sharks (and various other animals). And he also likes to photograph them
together. He's most well-known for his recent "Whale Shark" series of photographs where he juxtaposes a model with an enormous whale shark.
Learn how to think outside the box with your photography with the wise teachings of Schmidt. You'll learn how to take risks with your photography to capture better photos with these basic glamour photography tips.
How did he come up with the idea of combining whales with models?
Why photography can create activist change
A breakdown of his post-processing
How a College Boy Shoots High-End Commercial Campaigns
With Luke Schneider
Luke Schneider is impressive because he's gotten to shoot high-end commercial campaigns while still an undergrad in college. After starting to learn photography in high school, he's already shooting for top clients like DKNY after only a few short years (he's still in college right now).
In this interview you'll learn how you can start securing your own commercial projects with the experience of Luke.
Don't wait until you have a decade of experience under your belt, start shooting as young as possible with these great glamour photography tips.
How to secure your first commercial gig
How a city can influence your work
Crucial advice for anyone trying to build a book and gaining experience
How he comes up with his compositions
Retouching Magazine Covers and Shooting Celebrities
Nick Saglimbeni
Nick Saglimbeni is a photographer in LA who gets to work with the most sought-after people in the world: celebrities. He's worked with women like Melanie Iglesias and Kim Kardashian. Aside from that he's also won numerous awards because he's so good at retouching. Needless to say, I envy this guy a lot.
But it wasn't easy for him. Learn how a struggling photographer who rented a $500 studio rose to the top of the industry and started working for brand-name clients. You'll also get to hear about his wonderful "Slickforce" retouching techniques that he teaches in-depth within his DVD course.
How he started his photography business
What first steps you must take to shoot magazines and commercials
What is the "Slickforce" technique?
Beautiful Women in Beautiful Seattle
With Michael Monaghan
Michael Monaghan photographs beautiful women in the city of Seattle, a city that he has a lot of feelings about. When you see his work you'll find it to be intense, colorful, and dreamlike. I love the fact that he's willing to experiment with different ideas to find something that works for his vision.
In this interview you'll get to learn about his perspectives as a creative photographer living in a beautiful city.
How to find landscapes and settings that complement your models
How the city of Seattle influenced his work
How Michael thought up of his most creative photo shoot to-date
Getting Extremely Creative with Your Photography
With Zim Killgore
When you look at Zim Killgore's work you realize that you've never seen anything like it. Every photo is so unique, yet every photo is so "Zim".
In this interview, well go over how you can also find your own unique style and create jaw-dropping photos.
Where does Zim draw his inspiration from and how does he get such creative images
Zim's post-processing techniques for great color tones for Beauty photography
Shoot Amazing Glamour & Beauty Photography with Speedlights
With Michael Zelbel
Michael Zelbel is a great photographer, but he's also amassed quite a following for himself on social media, where he's known to give great free beauty and glamour photography tips. If you follow his blog, Smoking Strobes, you'll know that Michael is not one to withhold great information.
Michael almost exclusively uses Speedlight for his photos. You don't need expensive equipment to start shooting, and Michael will show you his perspective on why you should be using Speedlight for glamour photography.
Why are speedlights the lighting weapon of choice for Michael Zelbel?
How does Michael plan his lighting setups?
How to grab a larger following on social networks
How to gain traffic to a photography blog
A Once Shy Kid Now Takes Photographs of Stunning Models
Noah Sahady
Noah has always been a shy kid, but that was until he discovered his passion for photography. Photography forced him to learn how to meet new people (namely beautiful models), and he realized that he loved telling their stories.
He's also a very impressive young photographer. He's only 22 years old (at the time of this publication), and he did his first portrait session only a few short years ago.
In this interview, you'll discover how Noah started shooting lifestyle photography, why his styling comes from being a fashion diva, and how he got so good at photography in a very short amount of time as he shares his glamour photography tips.
How did Noah get so good in such a short amount of time?
His thought process for great composition
How does Noah approach every photograph he takes
Ready to become a better beauty photographer? Get the free download NOW.