5 Best Selling Products In One Affordable Bundle.
Pay the best possible price ever and make it yours…
Thank you for attending the webinar by Gavin Philips.
If you're looking to stand apart, these Photoshop painting actions & brushes stand-alone creatively…
And they might have just the right amount of crazy.
Using them will unlock painted artworks that are unmatched when it comes to grabbing attention. You'll be so out there that you might as well as be in another world creatively. It's definitely a love/hate thing.
For a very limited time, Gavin is offering 4 of his best Photoshop products in one bundle at a whopping 91% off. This bundle is not available to everyone but only who have signed up for Gavin's webinar.

So.. what are you waiting for…?
What Does This Bundle include Exactly?
The Ultimate Photoshop Painting Videos – Worth $229
5th Ave Beautiful Lightroom Presets & Custom Brushes Bundle – Worth $49.99
700 Graphix Photoshop Brushes Bundle – Worth $190
Exposures Collection By Gavin Philips – Worth $120
Elegance 1-Click Photoshop Actions Bundle – Worth $47
1. The Ultimate Photoshop Painting Bundle
5 sets of actions and brushes

Smudge Painting
Painterly Photo Effect
Watercolor and Water Effects
Photobrushes
Paint Like A Monet (especially for portrait) 
Textures, backgrounds, patterns & borders for your photo paintings
Videos that explain how to use the actions and brushes and guide you through the techniques
Access to live webinar with Gavin Philips. In this webinar, Gavin will show you how to create beautiful artwork in Photoshop.
These actions and brushes work with Photoshop CS3, CS4, CS5, CS6, CC, CC2014, CC2015 (Note: "Painterly/Airbrushed" set works with CS6, CC and CC2015+ only)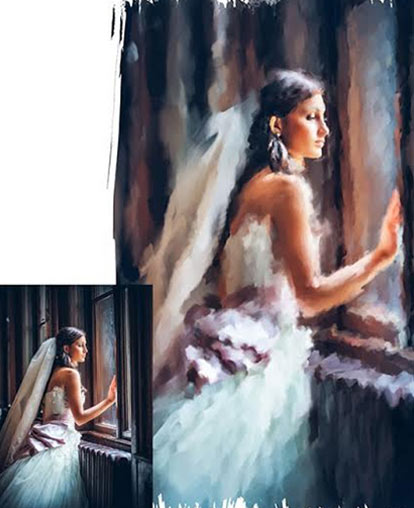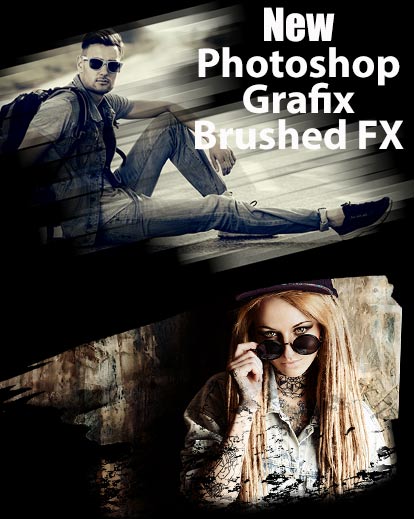 2. 700 Graphix Photoshop Brushes Bundle
The deal comes with 10 sets of Grafix brushes, for a total of 700.

Here are some of the effects you have to work with.
Spray Brushes for delicate bursts of color
Soft Edged Brushes for a gentle framing effect on the edges of your photos
Jags and Lines Brushes to create striking modern designs
Bird and Splash Brushes to make nature come alive with vivid color
Regular Brushes to add an artistic flourish
Splat Brushes just for fun, because why not?
3. Exposures Collection By Gavin Philips
50 Presets for Photoshop Camera Raw & Lightroom, 200 Custom Textures + 15 Photoshop Actions
Gavin's Exposure Collection comes with 50 presets for Photoshop Camera Raw and Lightroom, 200 custom textures + 15 Photoshop actions. Exposures actions work with Photoshop CS5 onwards. The presets work in Lightroom version 4 through CC2019 +4
Also included is a video masterclass that breaks down how to use his collection as well as lessons on how to branch out.
With this collection, you'll be able to: 
Learn a new way to approach Lightroom, Camera Raw, and Photoshop
Enhance your photos using professionally made presets, actions, and textures
Get lessons from Gavin on making the most of his collection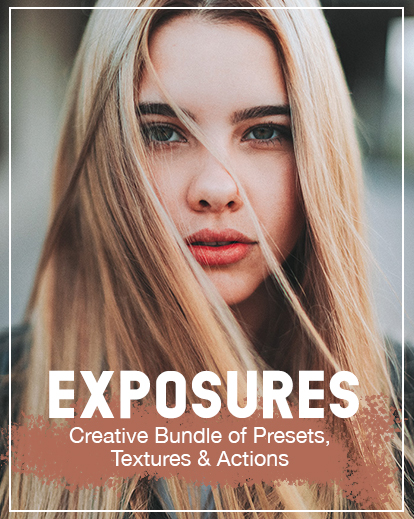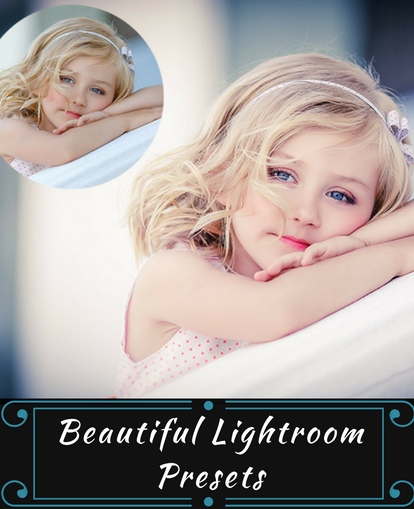 4. 5th Ave Lightroom Presets & Custom Brushes Bundle
70 presets + 30 brushes for fashion, wedding & portrait retouching + Bonus
70 Lightroom presets for fashion, wedding & portrait photography
30 Custom Lightroom brushes to retouch skin, eyes & hair
Fully customizable & stackable
Lightroom 4+ & Lightroom CC
Windows + Mac compatible
5. Elegance 1-Click Photoshop Actions Bundle
What included – 
40 Exposure & elegance Photoshop actions
Click, create & sell more prints
Fast & big time saver
Works with Mac & Windows
and much more…!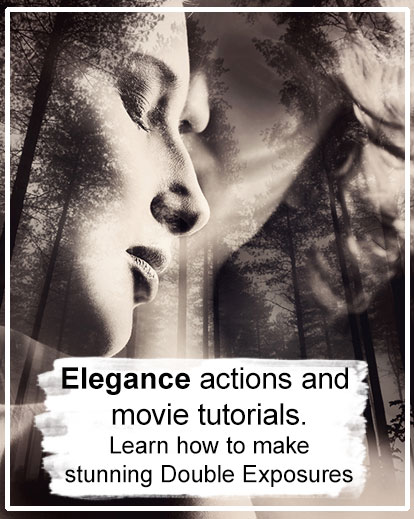 In the end, it won't matter if you don't know how to use Photoshop like an expert. After using these actions and brushes and watching the videos, creating these effects will be nearly automatic. Making technical mastery unimportant.
Read Some Raving Reviews About Gavin's Webinar
"I have used your brushes and find them indispensable in creating my digital paintings. They are the only brushes I use and find that each one has a certain look and ability that brings out just the right look depending on the image I am working on.
They set my work apart from others and have greatly increased my sales. I can only imagine how more my bottom line will increase as I continue to use your products.
But even more than that, your personal help when I have called was wonderful. Thanks for all you do!" – Jeannie Couch
"We have been using Gavin´s Photo effects for several years – We have sold literally thousands of pounds worth of photographs which have been enhanced with Gavin´s great actions and presets. The action sets will pay for themselves in just 1 print sale, so they really are a fabulous bargain." – Sammy Southal
"Gavin has some very outstanding effects I haven´t seen anywhere else. He teaches techniques that broaden one´s versatility in Photoshop, extending one's ability to come up with original effects." –  Joel
Are you ready to stand apart?
With these Photoshop painting actions and brushes, you're going to create photos that are completely unmatched.
Wait…! You can save another 20% on this deal. Join PLUS Now.