Finally… a home for your beautiful travel photos that's simple enough for any photographer.
I'm a photographer who loves shooting travel photos.
I ain't a website designer, nor a graphic designer. I just need a nice simple website to put up my travel photos that don't look like something my grandpa made.
Yes, there's plenty of different sites or "website builders" out there. Wordpress, Squarespace, SmugMug, the list goes on.
But none of the travel photography website makes it as easy as Photler to create your gorgeous portfolio.
The idea behind Photler is simple. Make the best and easiest possible photo portfolio, and make it especially suited towards travel photographers.
That means big gorgeous images, an immersive experience, and something that looks equally amazing on mobile.
Not to mention all the features that a travel photography website needs like…
The ability to sell images
Ability to pin my images to a "map"
Write a blog post
Get traffic through the Photler community
An Ideal Travel Photography Website Builder
Here's what photographers are saying 
"Great platform to present your travel photos" 5/5 Stars – Ondrej Lednicky
"A Great way to show off your adventures" 4/5 Stars – Michelle Foong
"Finally a valuable home for my pictures!" 5/5 Stars – Grazia Dibenedetto
"Good start to showcase your travel photos" 4/5 Stars – Ludovic Farine
"…travel photographers will be hard-pressed to find an online experience better tailored to their specific needs." 4.5/5 Stars – PetaPixel.com
What do you get with Photler?
Usually Photler Premium is $35 a month. Instead, we have a year for $89.99 deal. Here's what you get inside Photler Premium.
Multiple stunning themes of your choice
Customizable and responsive layout that looks great on every device
Simply click-to-edit & drag-and-drop editor
Pinning galleries to the interactive World Map
Social media integration
EXIF data visible
Comments under photos
Image protection solutions
Secure hosting with backups
Clean & ads free
Unlimited number of photos
Embedding videos
Your own domain name
Your blog
RSS Syndication
Contact form
Unlimited number of additional custom text pages
Selling photos without any limits
Unlimited photo size
Image watermark feature
Your own newsletter
Hide Photler branding
Advanced statistics and analytics
Password protected galleries
Priority Support from Photler's Founder
Professional feedback on your photos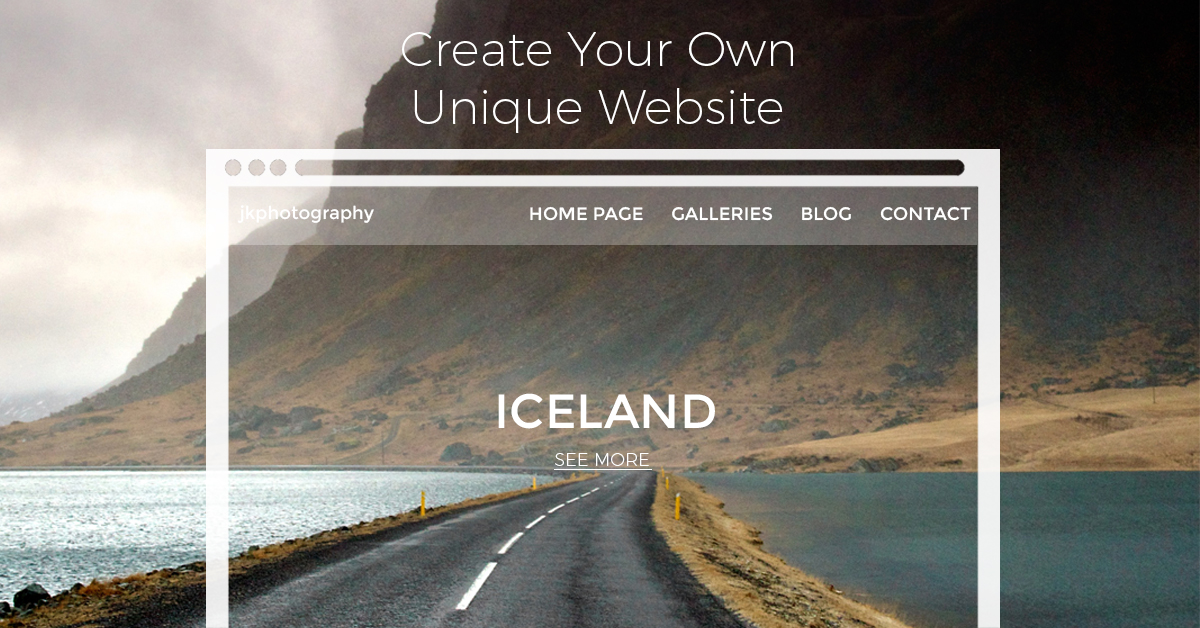 Gorgeous Templates To Choose From
Ready to create your portfolio site?
Whether you're an amateur looking for a convenient place to showcase your travel photos or a professional photographer that needs a slick and modern website, Photler is the place to go.