THE BEST COLLECTIVE FOR A STREET PHOTOGRAPHER.
This is work you must learn from. A collection of the world's best documentary, fine art, and street photographers.
It is energetic. Gritty. In your face and brutally honest. It is a genre of photography not for the faint of heart. Or the unsure. These are images that look for that decisive moment in the chaos. If you are a street photographer, this collective is for you.
In a lot of ways street photography is one of the most accessible genres to shoot. That's because there's no set path, or widely accepted standard. Yet there are some photographers who never stop searching for that perfect moment.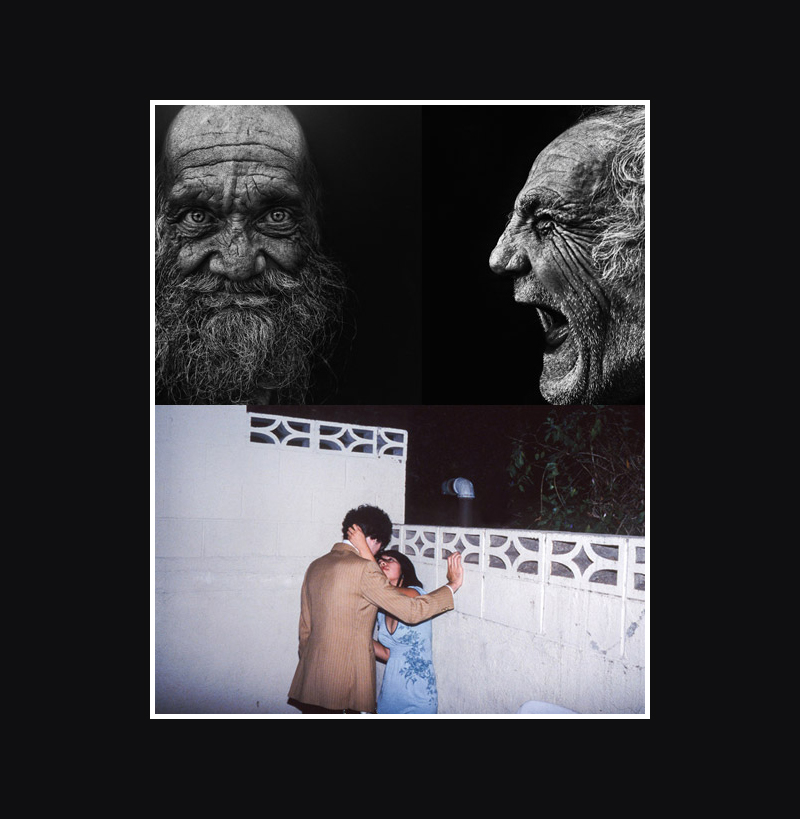 THE MASTER STREET PHOTOGRAPHER'S SHOWING YOU HOW IT'S DONE
We collected the insights of these photographers to help you. Photographers like World Press Photo award winning Laura Pannack, LPV magazine founder and street photographer advocate Bryan Formhals, critically adored Kazuo Sumida, and PDN noted up-and-comer Delphine Diaw Diallo.
In all, we've shortlisted 10 different photographers that will teach their own perspective about documenting real life. You'll learn to how to work with natural light with Odd Future's own Julian Berman.
Find out how to communicate through cityscapes and ordinary moments with Satoki Nagata. And discover how to turn your street portraits into works of art with Lee Jefferies.
We love the work of these photographers. We think you'll love them too.
STREET PHOTOGRAPHER BRYAN FORMHALS: HOW TO LOSE YOURSELF AND TAKE MORE COMPELLING PHOTOS
Alongside being the founder and editor-in-chief of LPV Magazine, an influential site dedicated to promoting street as well as fine art photography, Formhals has also become known as a vital and important voice for promoting good work in the digital age.
In this interview you'll learn how to master the street photo.
What do you look for when you out shooting on the street?
How do you meet and approach people to photograph on the street?
How do you capture personal moments found out in public?
How did Bryan manage to make time to go out and make photographs?
What are the greatest lessons Bryan has learned shooting street photography?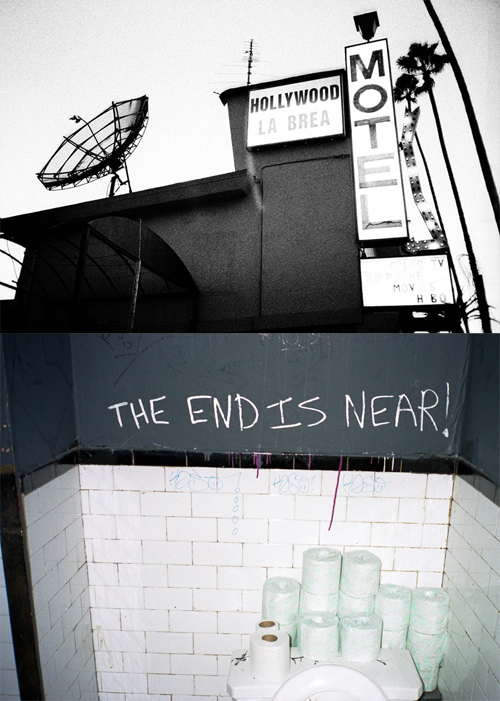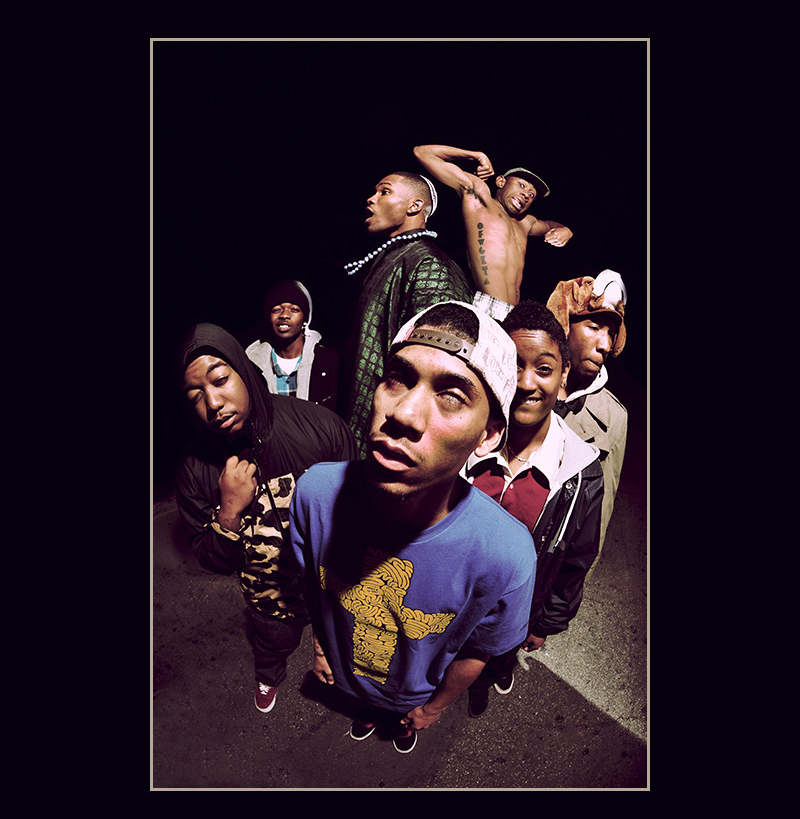 STREET PHOTOGRAPHER JULIAN BERMAN: WHY PERSONAL EXPRESSION MUST MAKE YOUR WORK
At only 21, Julian Berman has been published by the New York Times, Rolling Stone, and the Source, not to mention the cover for Billboard magazine. He has emerged as one the most talented photographers out there and has collected his own personal street photos of Los Angeles.
In this interview you'll learn how important personal expression is to a street photographer's work.
How do you make your work stand out and express who you are?
Who has influenced Julian and how may those influences help you?
How do you make architecture interesting and engaging?
How do you work with the natural light when out shooting?
How do you keep your work fresh and continually growing?
SATOKI NAGATA: WHY PHOTOGRAPHS MUST COMMUNICATE ORDINARY LIFE'S COMPLEXITY
Although Japanese street photographer Satoki Nagata has only recently taken up photography, his work has been garnering much critical praise. He has been exhibited in galleries across Chicago and been awarded by Digital Photography Magazine.
In this interview you'll learn to delve into street photography's visual symbolism.
How do you find your visual voice on the streets?
How do you understand what you want to communicate to the viewer?
How do you approach strangers and capture an honest moment?
Why does Nagata prefer shooting in black and white?
What advice would he give to you if he met you?
LEE JEFFRIES: HOW TO CAPTURE HAUNTINGLY BEAUTIFUL PORTRAIT
Lee Jeffries work is powerfully intimate and making news. His haunting black & white portraits of homeless men, women, and children have been featured on Time's Lightbox as well as CNN's photography blog.  
In this interview you'll how to capture beautiful street portraits.
How do you capture portraits that very expressive and intimate?

How did Jeffries find himself shooting street photography?

How can you use the close up in street photography?

What are the most crucial lessons you can learn from Jeffries' career?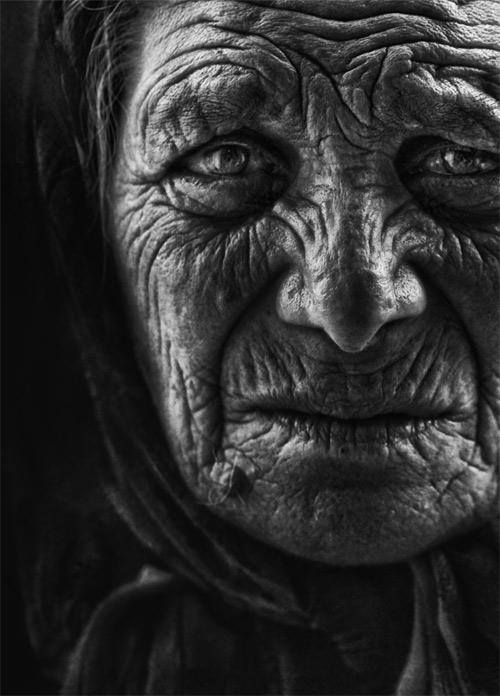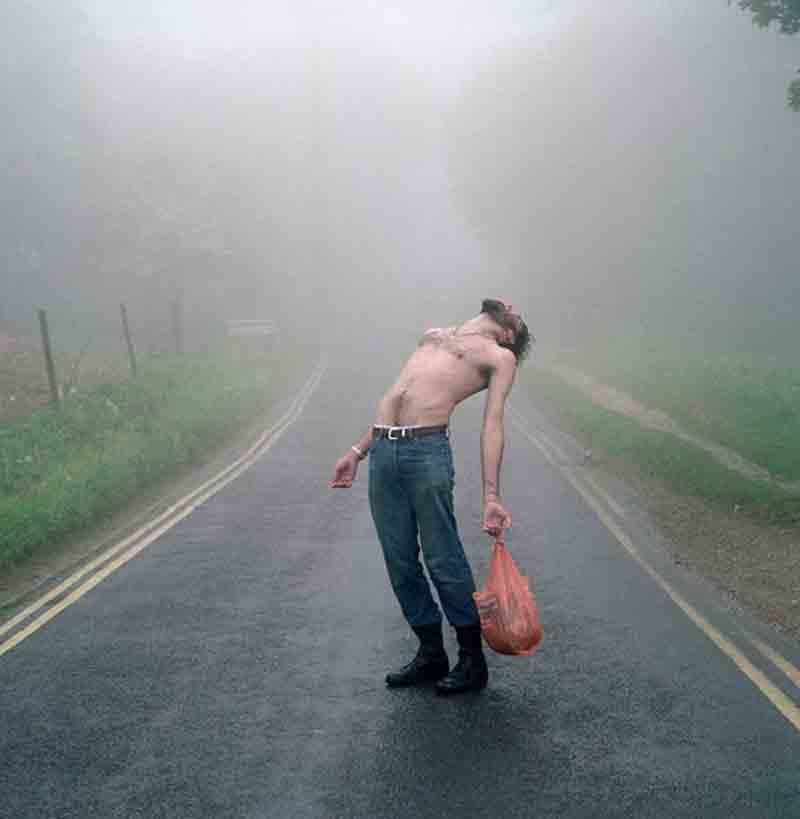 LAURA PANNACK: SPEAKING THROUGH YOUR PHOTOGRAPHS & CONNECTING WITH YOUR VIEWER
Laura Pannack has received many awards and nominations including first prize in the Portraits Singles category of the 2010 World Press Photo awards.
Her work has been featured on Le Monde, the Guardian, and Wall Street Journal.In this interview you'll learn how to find subjects and compositions that will connect with your audience.
How did Laura manage to make her work visually compelling?
How do you capture unexpected but powerful moments?
Why color may work best for your own street photography?
DELPHINE DIAW DIALLO: HOW SHE WENT FROM 300 DOLLARS IN HER POCKET TO SUCCESSFUL PHOTOGRAPHER
Delphine Diallo's work has kinetic force. These are not photographs you ponder, while twirling your hair, or sipping your white tea. These are photographs that, because of their sheer eloquence, enter your mind and silence everything else.
Diallo was named by PDN as one of thirty new and emerging artists to look out for.In this interview you'll how to subvert normal practices and make your subjects stand out.
How do you create portraits that are visually striking and altogether unique?
How do you find amazing people to photograph in your work?
How do you direct your subjects to get unique expressions?
How does Diallo make sure her work doesn't resemble everything else?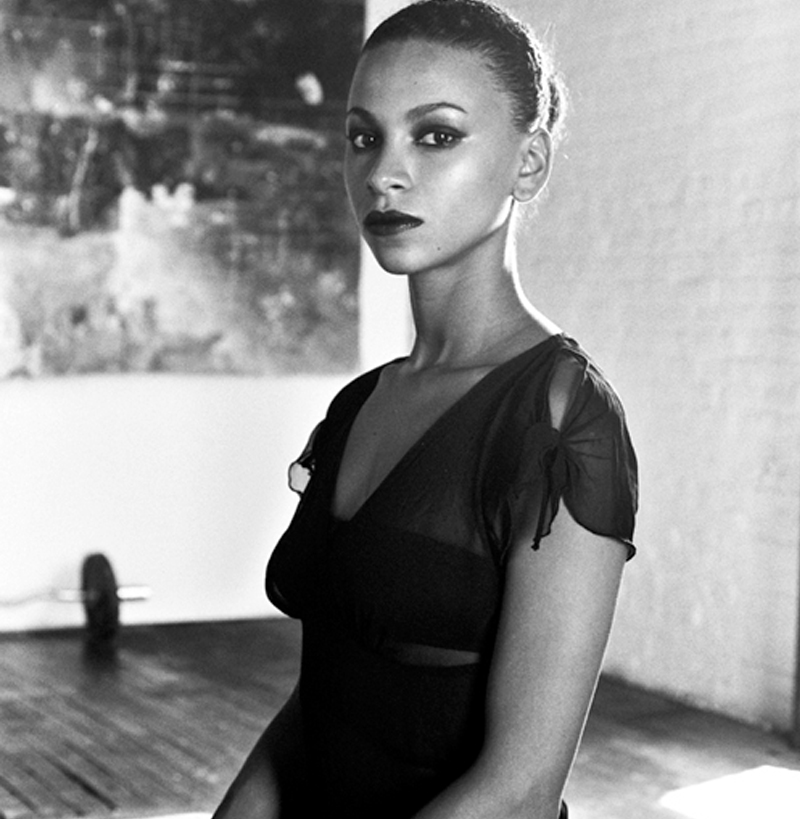 KAZUO SUMIDA: THE IMPORTANCE OF LOVING PEOPLE AND SHARING YOUR STORIES
Kazuo Sumida is a critical darling, besides being featured in the New Yorker, he has also been exhibited by New York's Laurence Miller Gallery. His work is humble, unique, and focused on telling stories about himself and the cities he photographs. But most of all his work became a way of sharing his most important lesson: how important it is to love and respect people who support society.
In this interview you'll learn how to find moments that are uniquely you.
How do you find stories to share in your street photography?
How do you find moments that will must be captured?
Why Sumida continues to use film and why should you?
What are the three most important lessons you can learn from Sumida's career?
THOMAS LEUTHARD: WHY YOU SHOULD BE A STREET PHOTOGRAPHER
Thomas Leauthard is a Swiss street photographer who travels constantly in order to find the perfect moments. He primarily takes candid street photography in black & white.
He gained popularity soon after releasing his 3 ebooks on Street Photography, which have been downloaded hundreds of thousands of times.
In this interview you'll learn how street photography can help you improve your general photo skills.
How does street photography make you a better overall street photographer?
What are Thomas' favorites places to take photos?
How do you integrate social media in promoting your photography?
What inspired Thomas to write his three ebooks?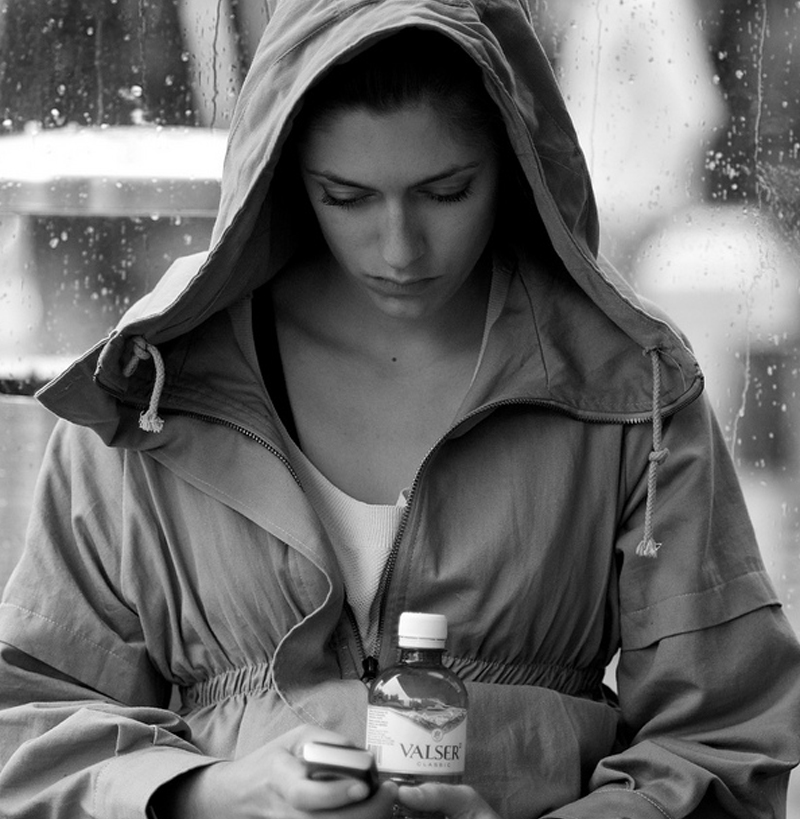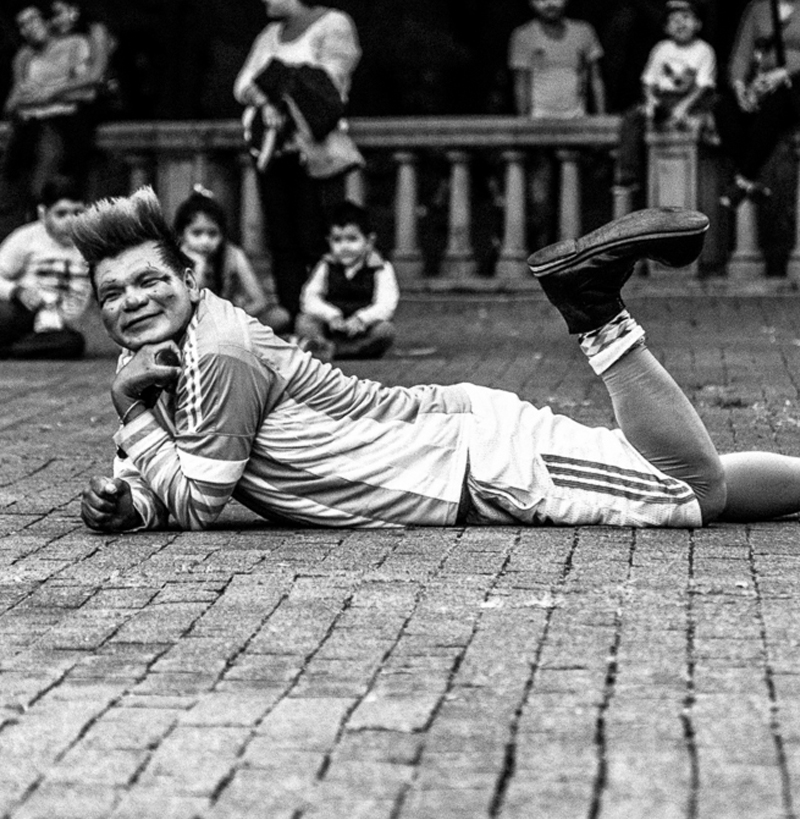 DAVID MILLER STREET PHOTOGRAPHY: WHY EXPLORING YOUR INNER CHILD CAN IMPROVE YOUR PHOTOGRAPHY
David Miller is a street photographer influenced by the 1980s, absorbed with its cultural landmarks: from golden age Hip-Hop, the Muppets, and Star Wars to Japanese imports of Akira and Fist of the Northern Star.
His work has an ability to stun. He has been published in Orion, View Camera, and B+W/Color.
In this interview you'll learn how to learning from your childhood can help your present work.
How does Miller think up his imaginative shoots?
Why do childhood influences affect your work?
What are Miller's post-production processes?
How do you scout locations to shoot?
Erica Coburn: Working with the Most Striking & Naturally Beautiful Girls in Ireland
Erica Coburn's work is precocious. It is also highly engrossing and visually striking. Although 18, Erica's fine art portraits have been featured in Italian Vogue and have already won plenty of awards.
Her work speaks for itself.
In this interview you'll learn how to create fine art portraits.
How do you keep your photo shoots fresh and unique?
How does Erica approach her studio work?
How can you use natural light in fine art portraiture?
How does Erica achieve her unique post-processing looks?
Get the Street Photographer's Collective today and start capturing the decisive moments of everyday life.