How to make any photograph beautiful?
There are many tricks with lighting and camera angle that can help. But nothing is quite as effective in our modern age as skin retouching in Photoshop.
Blemishes. Wrinkles. Awkward folds in your subject's clothing. They can all disappear with just a few clicks.
But of course, this just scratches the surface of all the things that you can do with skin retouching.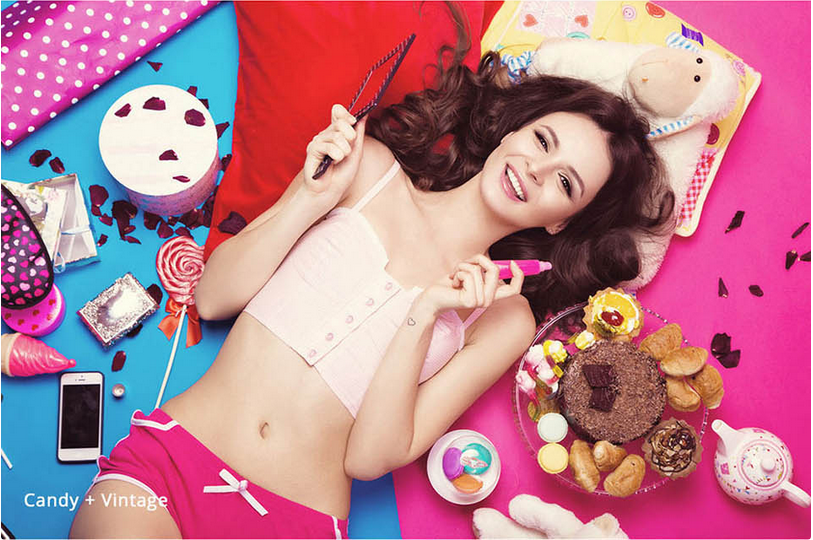 It's not just for removing blemishes. You can also use it to add photographic luster to objects like clothing and jewelry. The technique of photo retouching continues to be refined over the years as more tools and technology become available to us.
The photographers with the most up-to-date skin retouching technique definitely have an edge over the competition. The greatest success is reserved for those who can effortlessly add skin retouching to their workflow.
They have a number of methods in their repertoire, including frequency separation, visual texture boost and dual vision…just to name a few.
They are able to go beyond the basics of color correction to create photos that are truly unique. They have tools at their disposal for effectively using highlights and shadow, giving skin a tan hue, and altering skin pigmentation.
They are masters of curves and vignettes. Would you want to be one of them?
Well, now you too can master the fine art of skin retouching.
Here are all the amazing features included in this deal
The Ultimate Retouch Panel for Adobe Photoshop is all you need to take your photography to the next level.
Support for Photoshop CC2020, CC2019, CC2018, CC2017, CC1015.5, CC2015, CC2014, CS6, CC

All languages support

Mac & Windows support

200 Functions

7 Unique blocks for retouching

3 Fast retouch methods

8 & 16 Bits for frequency separation

65 Color presets

20 Custom buttons for creating personalized actions

Immediate visual texture boost switching

4 Methods of dodge & burn

3 Help layers for capturing flaws and irregularities

Dual vision for easy managing of dodge & burn

Functionality with RGB channels and masks

Local and global high pass sharpness

Dynamic opacity and vignette

Multi tint effect
Tools For Local Retouching
HDR kit for HDR effect simulation

Highlights & shadows restore

Volume HRLA

Manual HRLA

Tan skin

Remove pores

Skin-tone gradient map

Skin pigment

Noise texture

Manual noise texture

Iris enhancer

White teeth

10 in 1 multifunctional eyes tool

5 in 1 multifunctional face lips tool
Contrast

Matte

3 Points

4 Points
Black

White

Colored

High pass sharpness

Local high pass sharpness

Multi sharpness

The ability to sharpen skin edges without touching the skin itself
A 26-page PDF instruction manual, including a full and detailed description of how to use the panel

A detailed PDF installation guide, providing links to a tutorial video

A video tutorial PDF-guide featuring 18 links to tutorial video

The ultimate retouch ZXP file

Panel retouching tools ZXP file

Panel blendit ZXP file

A visual map of the retouch process in JPEG and TXT format
Fashion

Vintage

Candy

Matte

HDR

Black and white

The ability to mix styles
Some Before & After Examples
Master Skin Retouching In Photoshop
At last, you have the opportunity to take hold of all the advantages that skin retouching in Photoshop can give you. And you can grab them all in one convenient package.
The Ultimate Retouch Panel puts a variety of methods and tools at your fingertips. It frees you up to experiment with all kinds of techniques that you could only imagine before.
The entire process is so simple, that it will become an effortless part of your workflow in no time.
It will give you full mastery of the two most popular photo retouching techniques: Frequency Separation and Dodge & Burn. All you have to do is separate the image into two frequencies, volume and texture, in order to work on them separately. Or you can simply "dodge & burn" skin imperfections directly over the alternate image.
These tools are compatible with almost any version of Photoshop. They can be used in any language, and on Mac and Windows devices. If you encounter any problems at all, technical support is readily available via email or Team Viewer.
Best of all, you can grab this deal at a limited-time offer of just $29. That's an astounding $60 discount from our regular sale price of $99. Needless to say, this is an opportunity that doesn't come around every day.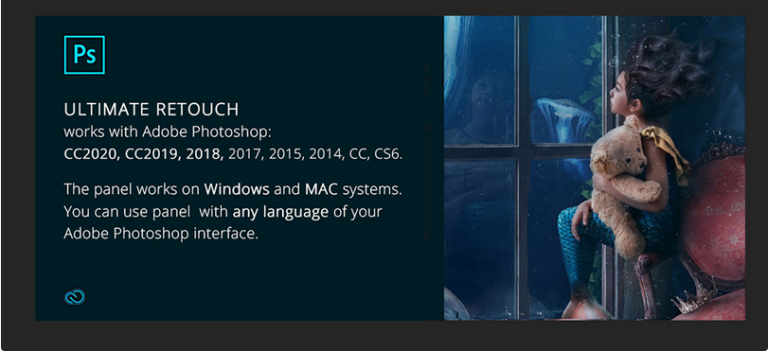 Grab This Essential Panel For Skin Retouching In Photoshop Today.