Most times it's perfectly fine to be original. But for real estate photography that's just not the case. There's an industry-standard — guided by the market and realtors —  that all photographers must meet. And the further your photographs are from that standard, the harder it is to sell them.
Yes, you can still be you. And sure everybody will approach a scene in a unique way, but because real estate and architectural photography work in service of a product, you have to adapt. Your photos must sell.
Anything that distracts from the product is hurting your chances to close the deal. So how do you close the deal? And what's the editing standard realtors and clients are looking for? How do you meet it?
Before Edin Chavez's real estate photo editing video course, I didn't know there was a specific way to edit photos for realtors and homebuyers. But that's exactly what I learned in this video course. And I think there's so much to gain from it. That's why I'm excited to share with you!
Short and sweet and to the point. Edin's 7-part real estate photo editing video course will break down the basics and advanced techniques for editing real estate photography. With it, you'll learn how to edit your photos like a professional.
And Edin's the perfect teacher. Edin has been shooting real estate photography for 10 years. And his story is awesome. Check it out here. Because he's so full of energy and charisma, the lessons are easy to follow and quick. There's no wasted time.
If you're a real estate photographer, this video course is a must-have. But you can also reap the benefits if you're not. This video course is perfect for photographers who might be selling their own home soon or have friends who might. Airbnb also comes to mind!!
Either way, with it, you'll learn how to edit your photos to the industry standard. Finalize them with a proven approach to increase the likelihood of selling a home.
Learn how to edit Real Estate Photos from start to finish like a pro.
So how will this real estate photo editing course help you, exactly?
Edin's video course is broken down into 7 modules that cover everything from learning panels and lens corrections to editing entire locations such as dining rooms and kitchens.
Introduction & Module I 
In these modules, you'll learn the basics of editing real estate photography. Here, Edin will show you what you'll learn in the course and share with you all that you need to know to get started.
Modules II, III, IV & V
Working from an example photograph of Edin's, these modules cover the bulk of what it takes to edit like a pro. You'll learn lens corrections he used for the example photo. Plus, you'll learn how to edit details and use the transform tool. And in the end, you'll learn his finishing touches.
Module VI & VII
In these modules, Edin expands upon his first example. In module six, you'll learn how to edit a photo of a dining room. In module seven, you'll learn how to edit a photograph of a kitchen. Like the previous modules, Edin goes into all his techniques that are needed to be successful.
Altogether, you'll be able to:
Get your real estate photography to industry quality
Correct in-camera mistakes + avoid them in the future
Gain editing techniques required for real estate photography
Wait…! There is a BONUS too. With this course, you get Edin Chavez's very own Real Estate Photography Email Template worth $17, absolutely FREE.
Edin uses this exact email template to reach out to the realtors. He also shares the do's and don'ts to make sure Realtors get in touch with you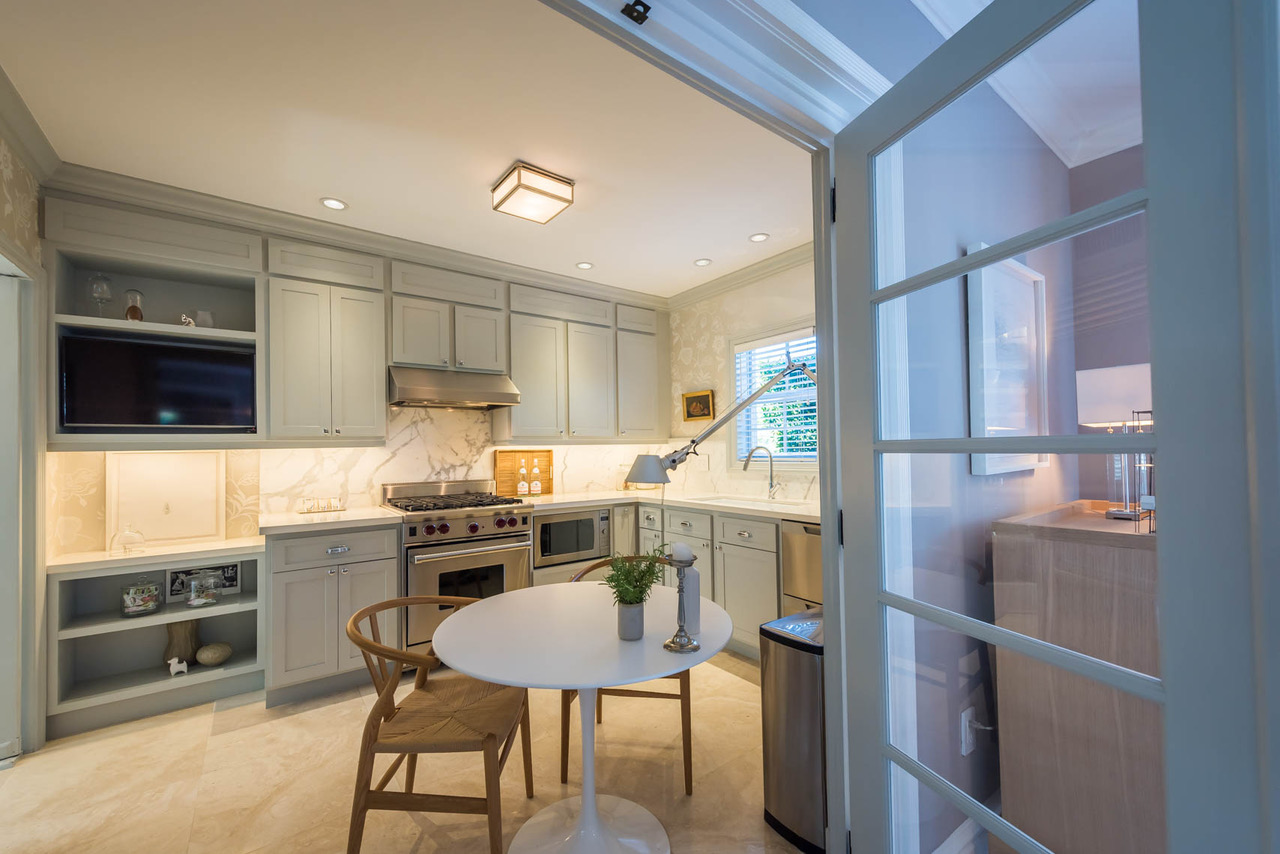 Again, you don't have to be a real estate photographer to gain something out of this. But if you are one, this video course is a game changer. With it, you'll be able to edit real estate photos like a pro!